Yo. I'm back. From my much-needed Bangkok trip. It has been (and still is) such a stressful period at work and I was really glad to go away and not think about it. At least for a few days. Anyway.
I hate flying. I mean, I love traveling, but I absolutely HATE flying. Especially takeoffs, landings, and turbulence. Thankfully it was just a 2.5 hour flight. I may just have to pop sleeping pills if ever I have a long flight. =\
So, we arrived on Thai AirAsia around mid-noon at Don Mueang Airport. I had wanted Suvarnabhumi since it was connected by trains. But DM turned out to be quite convenient cos the cab fare to our hotel was less than 250B (SGD10). For a close to an hour journey. Almost fell asleep though lol. Also got a 'Happy Tourist' SIM card at the airport, with 7-days unlimited data, for 290B (SGD11.50). Speed was a little slow at times.
We decided to book
Novotel Platinum
, since it was conveniently connected to
Platinum Fashion Mall
. Booked both the air tickets and hotel through Expedia for about SGD900. Not cheap, but it was our cheapest option as we wanted to stay at Novotel. No regrets though. Not sure about SSD but I super liked the room! We got the corner room. It was nice and clean, just big enough for both of us, and have separate pooping and shower stalls. I also liked that we could leave the curtains open as we weren't facing any other rooms. Staff were wonderfully helpful too. Only sad part was we didn't have any hotel breakfast buffet. =(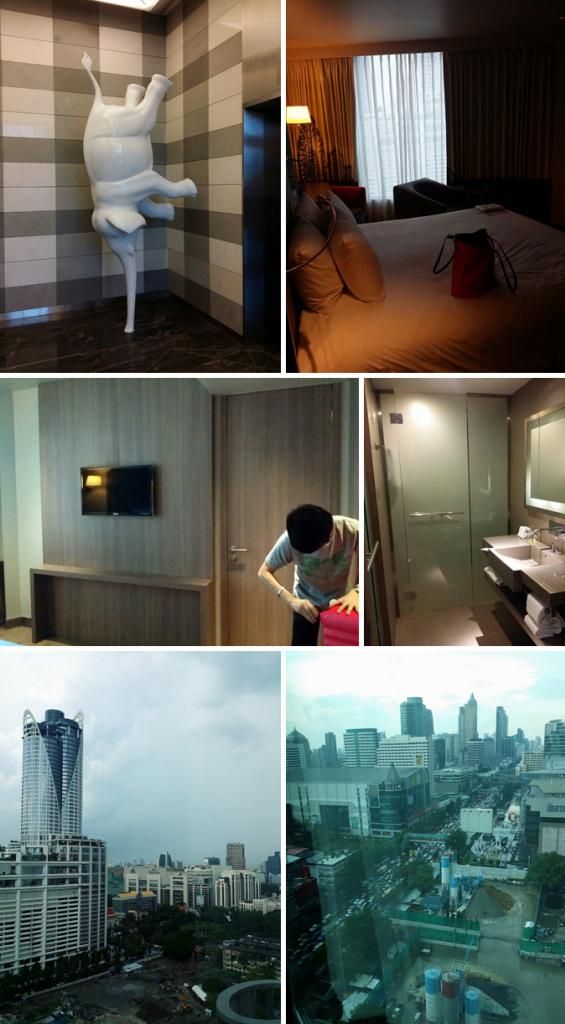 For the benefit of those (like us) who isn't familiar with this hotel, I did a simple map below.

Upon alighting at the taxi stand (it was raining btw), we walked all the way towards the left, asking at the information counters at both buildings. We were told to look for a Starbucks right at the end. It was connected to the Novotel lift lobby, where we took the lift to the 6th floor, where the hotel lobby is. After check-in, there were another set of lifts to get to the rooms.
After a short rest, we headed out to Amari Watergate Hotel just opposite. SSD wanted to get some tailor-made work clothes. At first we went to Paul's Fashion; apparently it was the more famous one. But the prices seem a little expensive (1000B for a shirt) so we headed opposite to
Alex's Fashion
. They have packages for Singaporeans (seems like this is more popular), and after much consideration, SSD decided to get the SGD196 package of 4 shirts and a pant. After adding 100B ($4) each for the special shirt cuff, we realized it was only slightly cheaper than Paul's. Lol.
Then we headed back to
Platinum Mall Building A
(I think). For super late lunch! At Fuji Japanese Restaurant. Lol I know I know, why jap food again right? But I heard it was cheap and good, so... =X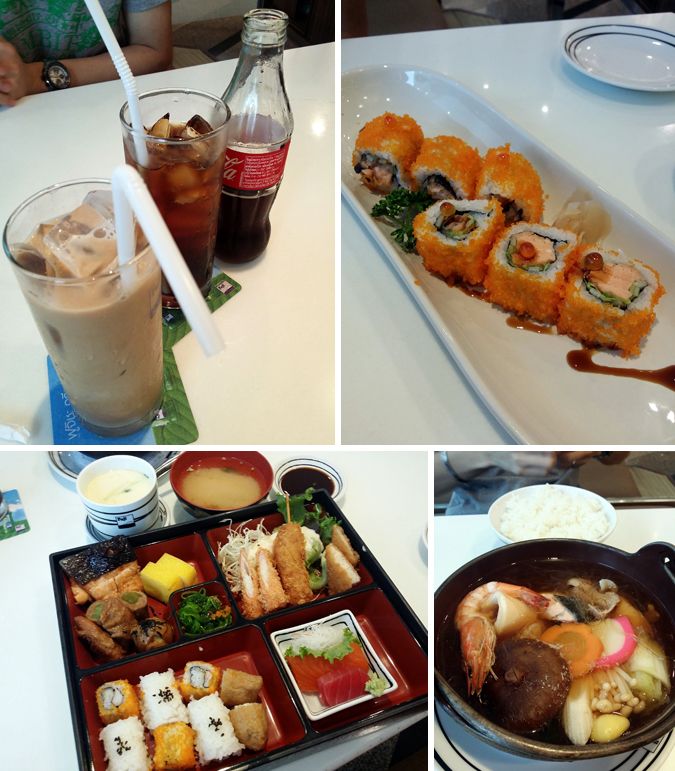 All for about 900B (SGD36) I think. Barely managed to finish everything lol. And it WAS good.
And then we started to shop! Building A was mainly clothes. I know many people could spend the whole day here and come out with bags and bags of stuff. But 95% of the clothes weren't my type at all. And definitely not as cheap as what many people claim. >_< There were quite a lot of guy stuff but SSD wasn't looking to buy anything either. So we finished the 6-storey building in a few hours with only a few bags. It was around closing time too so we kinda sped up.
Went back to drop off the stuff (see the convenience?) and headed back out again. I think we browsed the night bazaar diagonally opposite the hotel first, before dropping by
Big C
supermarket nearby.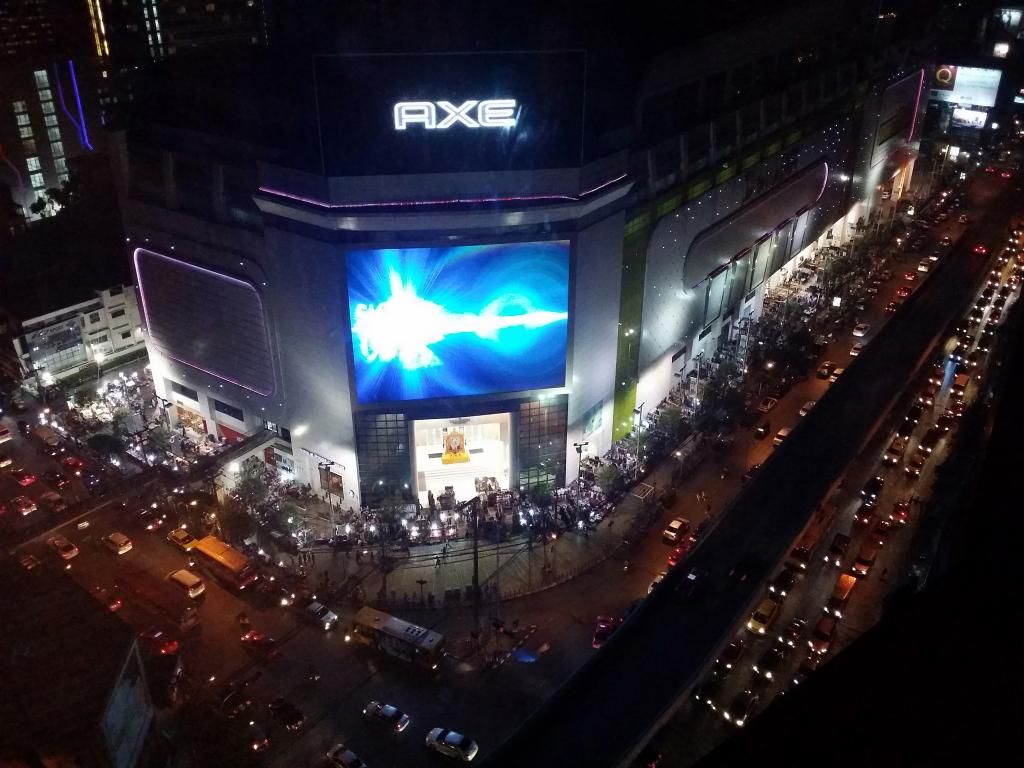 Our supper! We bought 7 cups of noodles and some chips and actually managed to finish them in the 5 days! Love the green curry. ^^