singnet is having its usual bout of crappy lag and i can't game in peace. hmmmmmmm.
manhattan's with SSD yesterday. you know, at first i thought he brought me there cos i was in a bad mood and he wanted to cheer me up. 原來 it's just because he wanted to eat the spaghetti and mud pie. tsk tsk!!
seafood spaghetti. i should have eaten this. it was on promotion for only $4 and i certainly didn't expect it to (1) be of a normal-sized portion, (2) come with so much ingredients.
the usual fish-n-chips. to be fair, it's still one of the best i've had. so far. =|
potato-tuna thingy. the top slightly-burnt layer is cheese, then the mashed potatoes, and bottom half filled with yummy tuna&veggies goodness! was surprisingly nice.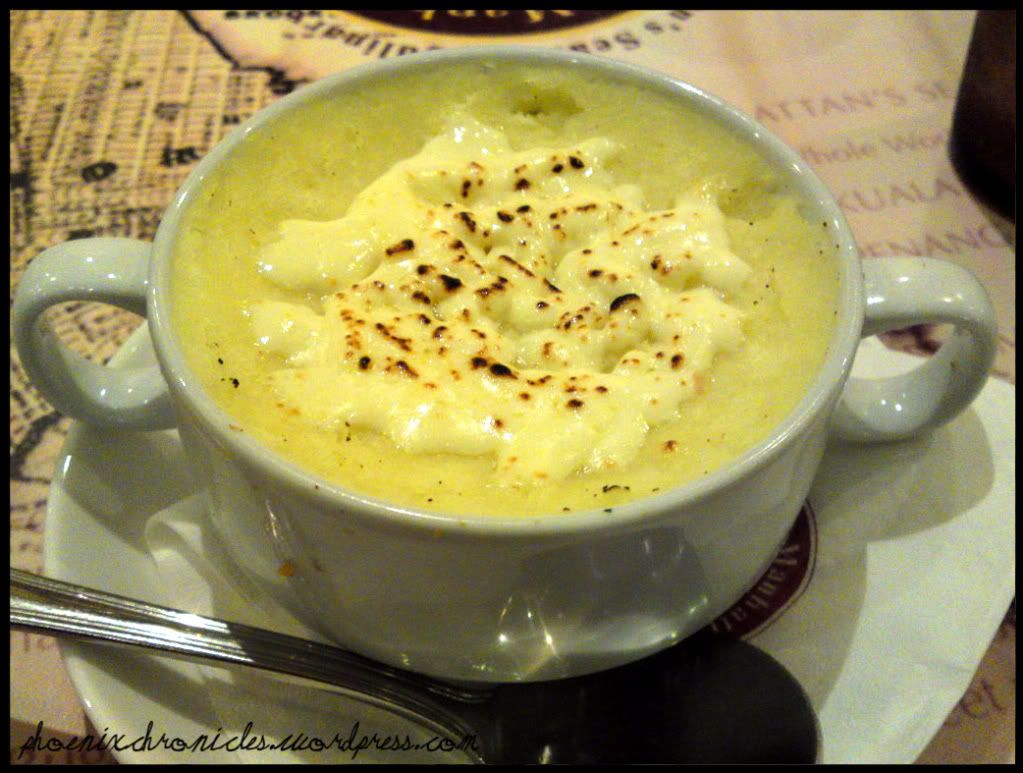 ultimate sin. mudpie! the chocolate ice cream is super rich and the crust is on the top this time. it felt more like cake than ice cream to me. and with all the choc syrup....gosh! all that calories! >_<
sinful dinner! i felt so guilty lor. *must not let SSD tempt me anymore!*
2359