blogging at this hour cos my hair isn't dry yet. :)
pretty lovely day today (28-10). am surprised that CH actually remembers my birthday. lol. got another surprise during late lunch. muacks them. then scooted off at 6.
guess why?
.
.
.
.
.
.
.
.
.
.
.
.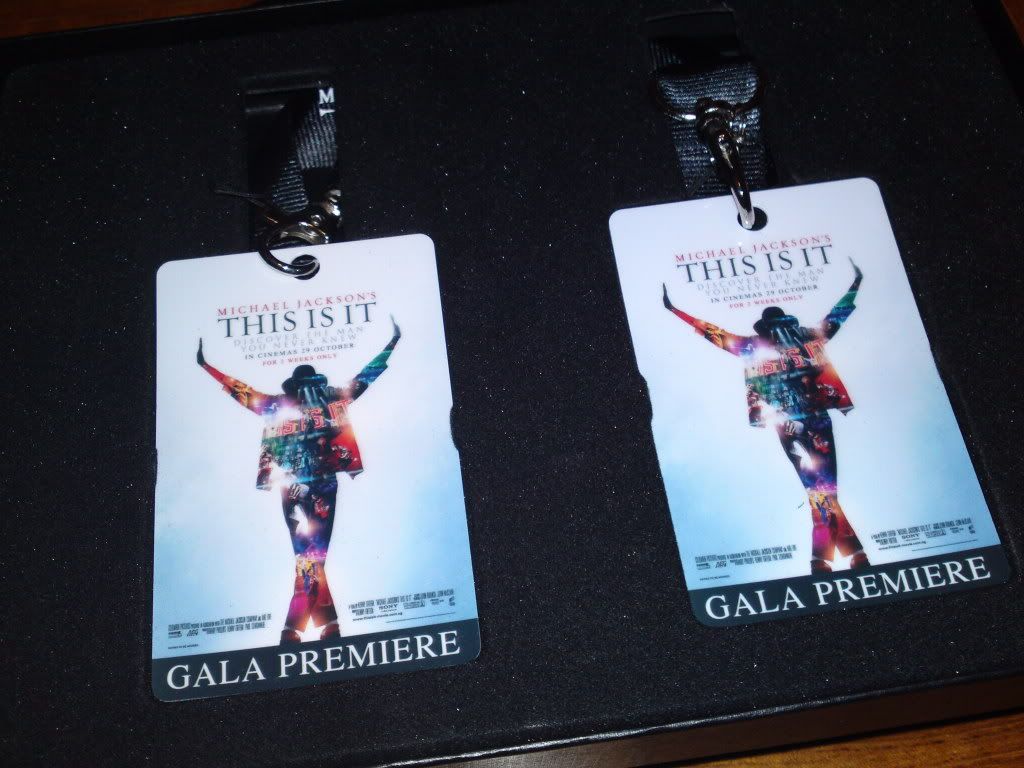 yep. 2 special passes to the gala premiere of michael jackson's this is it.
it opens officially at local cinemas on 29 oct (today), and runs for 2 weeks only. i didn't want to go at first, but i'm glad i did.
it was absolutely wonderful. in case anyone doesn't know, this is it is actually a movie made using snippets of his concert rehearsals. it showed some backstage moments, the songs he was planning to perform, and basically, just his concert stuff. it wasn't hard to see the effort that went into this concert. especially the special videos he filmed just for this. AND how he's such a perfectionist when it comes to his music. each and every single note has to be in its correct place.
watching this movie is like being at his concert, and watching him perform 'live' was just amazing. he sang songs like billy jean, beat it, man in the mirror and smooth criminal. and i loved his videos for thriller and earth song. he also sang many more songs which i haven't heard before, but it was nice all the same. i had goosebumps most of the time, not from the aircon but from listening to him. earth song in particular. just....WOW!!
it's so much of a pity that he had to die so young. he would have otherwise put up many more magnificent concerts which even westlife cannot achieve. note this is coming from a die-hard westlife fan.
go watch it asap. i cannot guarantee that you'll have the same sentiments as me, but i know you WILL be touched by him.
...
went for late dinner after that at xin wang. 2 of us had seafood hor fun, black pepper chicken chop, mushroom porridge and yuanyang. i think the waiter looked kinda shocked.
2 days of stuffing, another 2 more to go. back to diet-time after that. lalallala.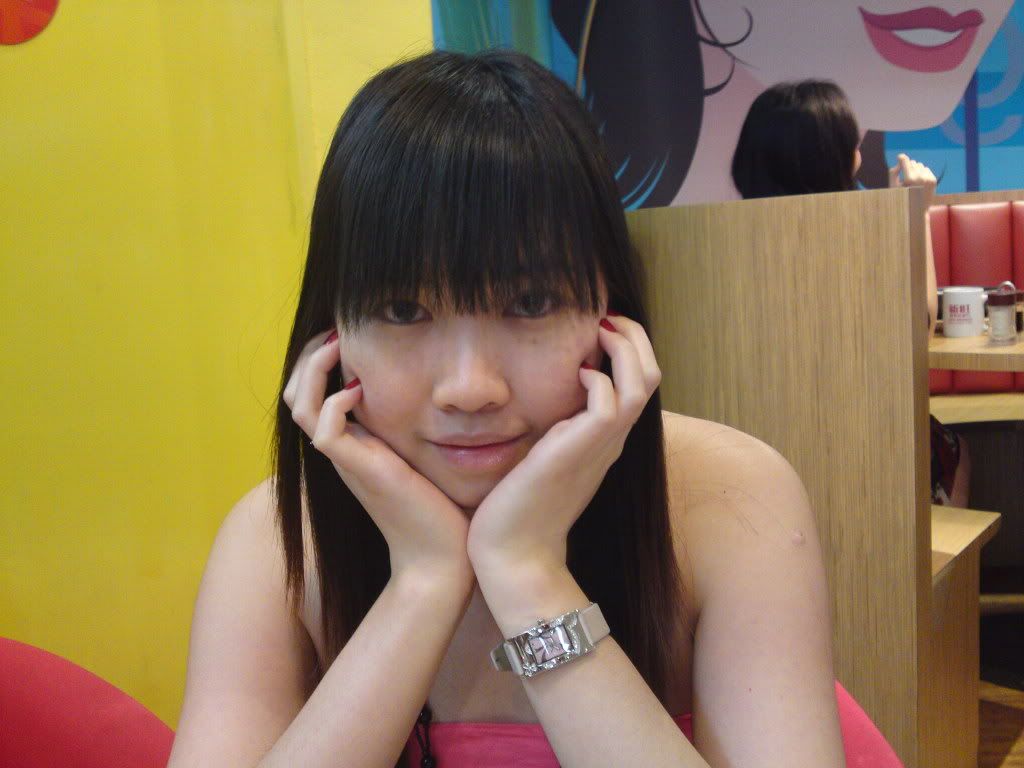 muacks my dears.
0042