have i ever mentioned that receiving samples in my mailbox make me happy? oh the joy and excitement of unwrapping and getting to try out new products! lols alright i'm lame. samplestore (where i usually get my samples) is getting a little slow on restocking lately, so other alternatives i find!
one of it is viccal. these 3 small bottles came in a huge envelope padded with bubblewrap. impressive~ (you can get your samples at the website too!)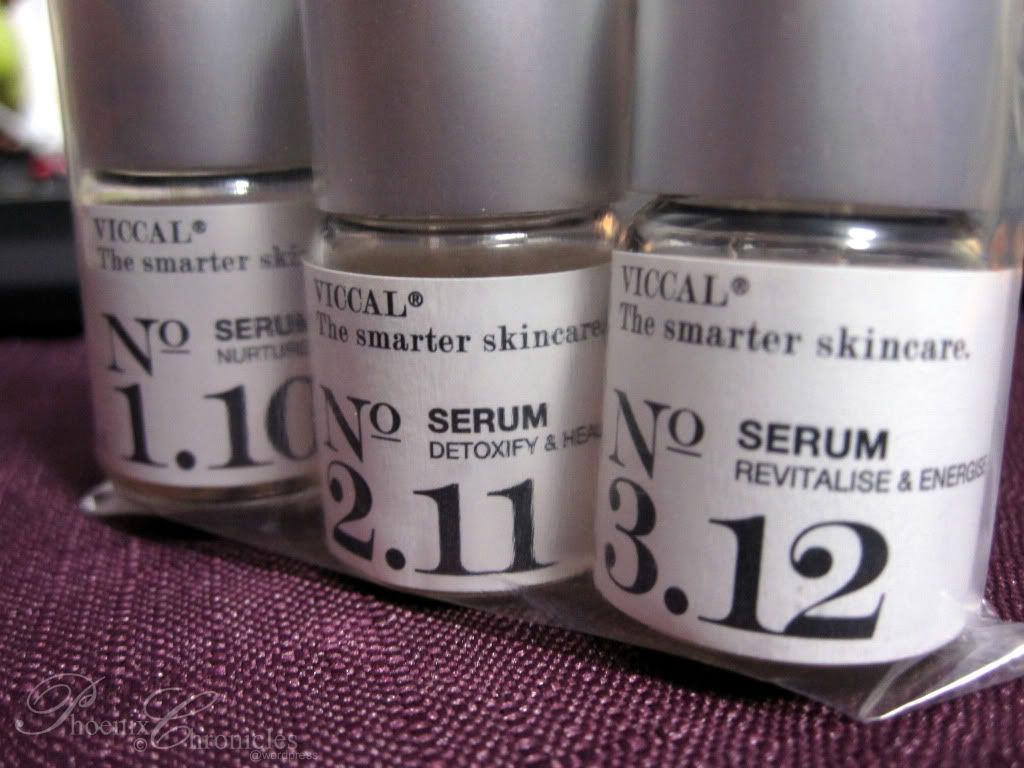 have read good reviews (not advertorials!) and i certainly can't wait to try them out.
but only after i finish my laneige water sleeping pack ex sample. it's by far my favorite sleeping mask and i actually might get the retail. not only has it got 'aromatherapy' to relieve stress, it's also easily absorbed and my makeup glides on easier in the morning. i likes.
am expecting 2 more batches of samples anytime soon. how exciting! :D
... ...
19/05: justacia with SSD. the ebi spaghetti is nice!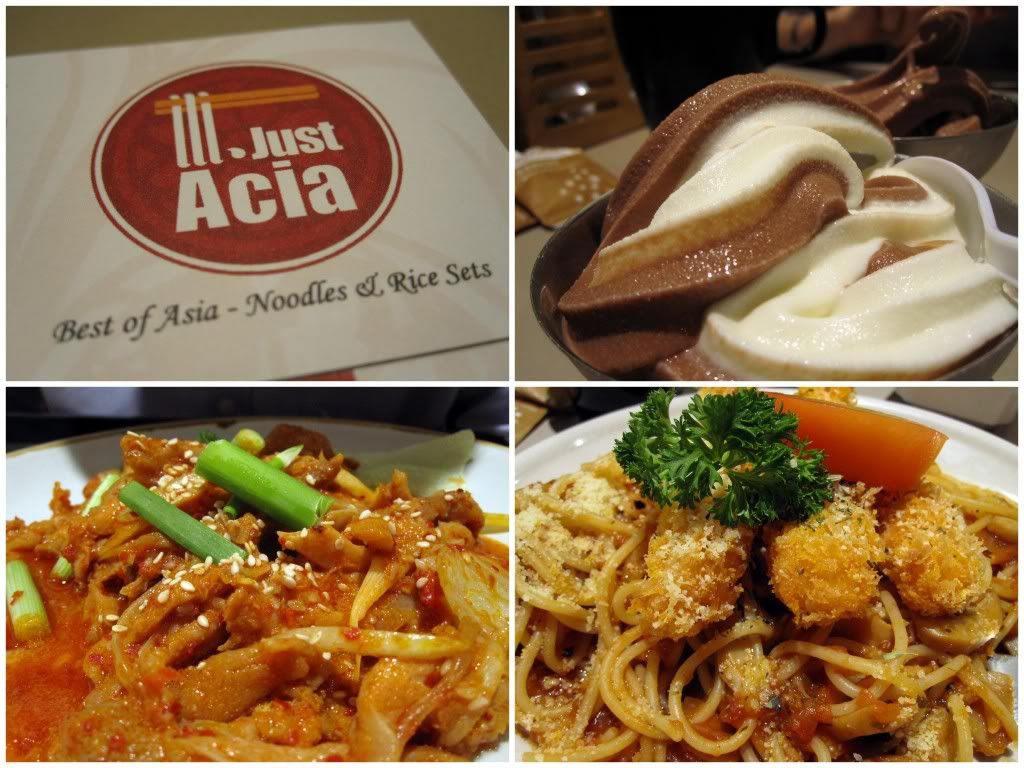 20/05: manhattan's, with SSD again. they were having this promotion at $16 for spaghetti + soup + mocktail. we both got the same type of spaghetti, just that his is tomato-based and mine cream-based. SSD's calamansi mocktail tasted better but mine sounded cuter. GUMMY BEAR! :D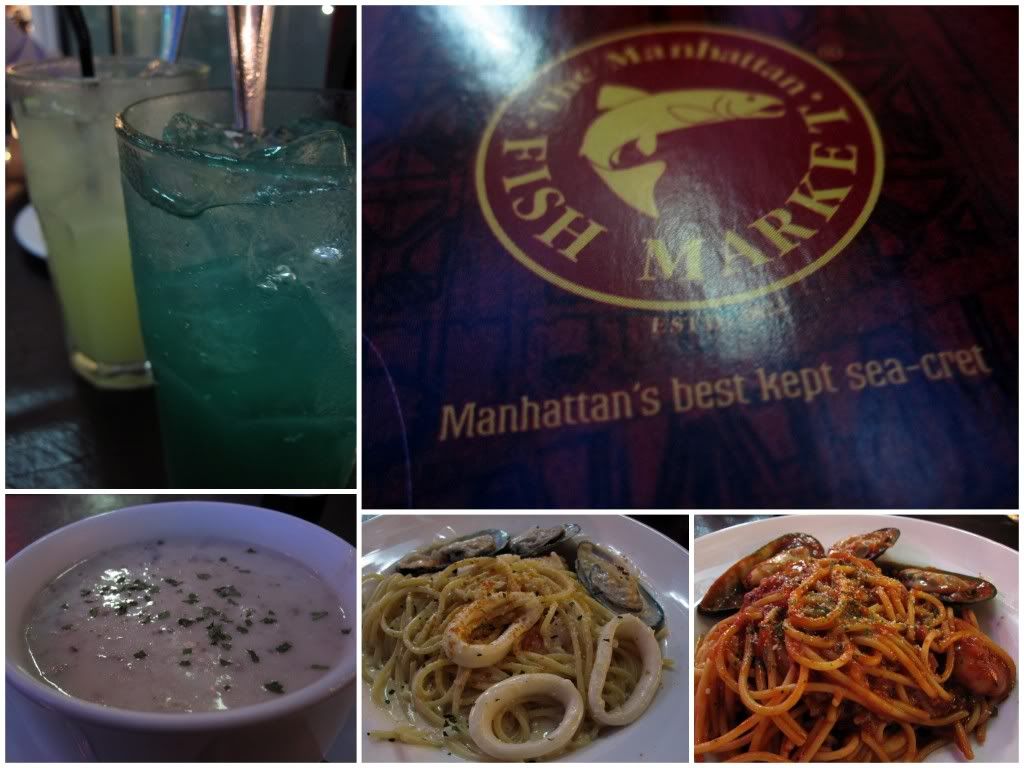 ... ...
up to the last 3 episodes of 洪武三十二.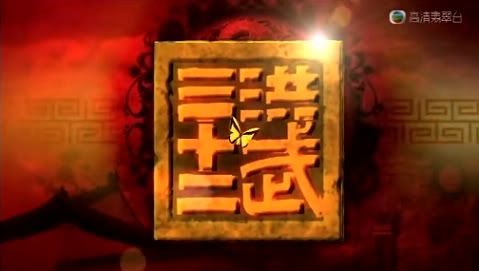 in case you didn't know, it sparked rage due to it's 'inappropriate content'. while it did made me think twice about watching it, i'm glad i did.
while rape scenes aren't exactly the best to show to young kids, you mustn't deny the fact that it's pretty much common in almost every drama nowadays. and i don't understand why people view it as S&M, when all i see is a scared young girl timidly waving the whip towards a man who has to pretend to enjoy it while faking insanity for a much bigger cause. the bath scene may seem a little gay, but after watching the master-slave relationship between them throughout the whole series, it becomes straight and normal. =\
i wish people could go deeper and understand the meaning/story rather than focusing on unimportant details. it's really a nice 30-episode show! grrr...
2331