it feels so good to be saying this: i am serving my notice period! :D
yes yes, i quit my job. no no, i haven't found another job. so why have i made myself jobless? because i cannot freaking stand that bitch anymore!! lols. just kidding. i'm not that 潇洒.
the fact is, i'm going back to school! it's a one year degree course that cost me almost 20k. and you know what? it's for the sake of i-n-t-e-r-e-s-t. not because i will get a higher pay. not because of better career opportunities. but solely for interest. of course, i hope to develop a career in this field, but the main thing on my mind currently is to finish the darn course. and enjoy it!
so yes, 3 more weeks to bye bye RT. they offered me a part-time position when they learned my classes are at night.
think i'm dumb enough? tsk.
... ...
some time ago, i received these ginvera samples in my mail. (they came with a underpaid postage fine which up till now i have no idea how to pay.) i'm not sure if the free samples are still on now, but here's my take on them.
green tea nude cover bb cream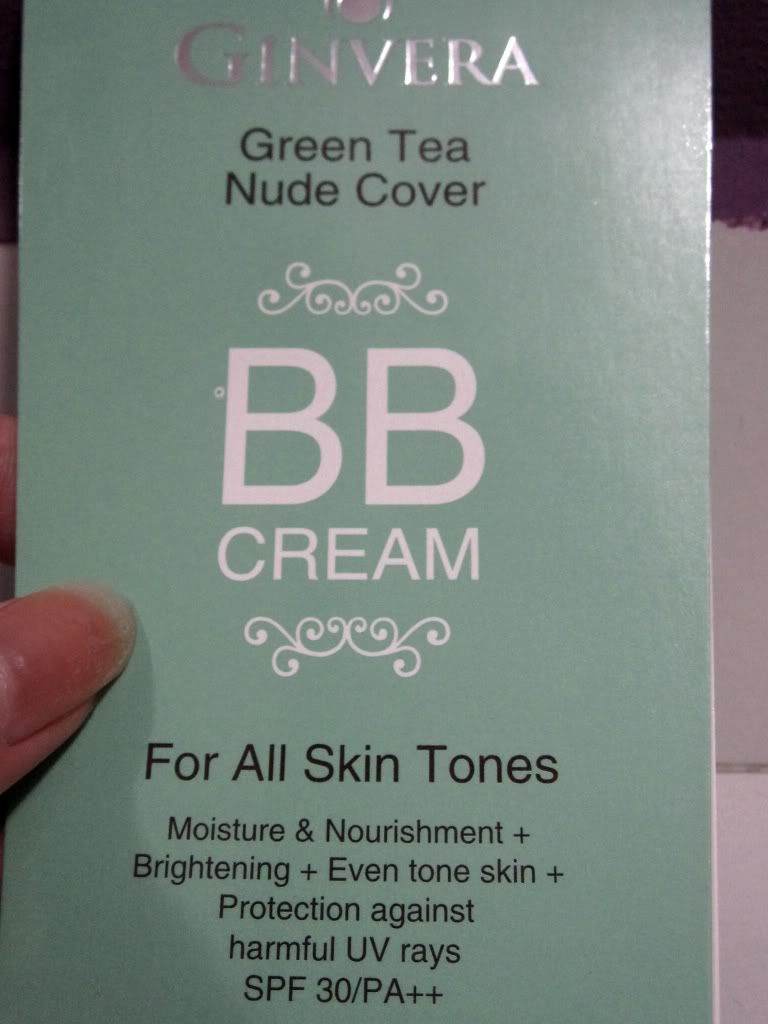 i used just once, and dumped the rest away. lol. it gave my complexion a sickly, dull, greyish tone which i immediately disliked. it was also pretty watery, which probably caused the lack of coverage. so personally, bb cream phail.
green tea aqua whitening cream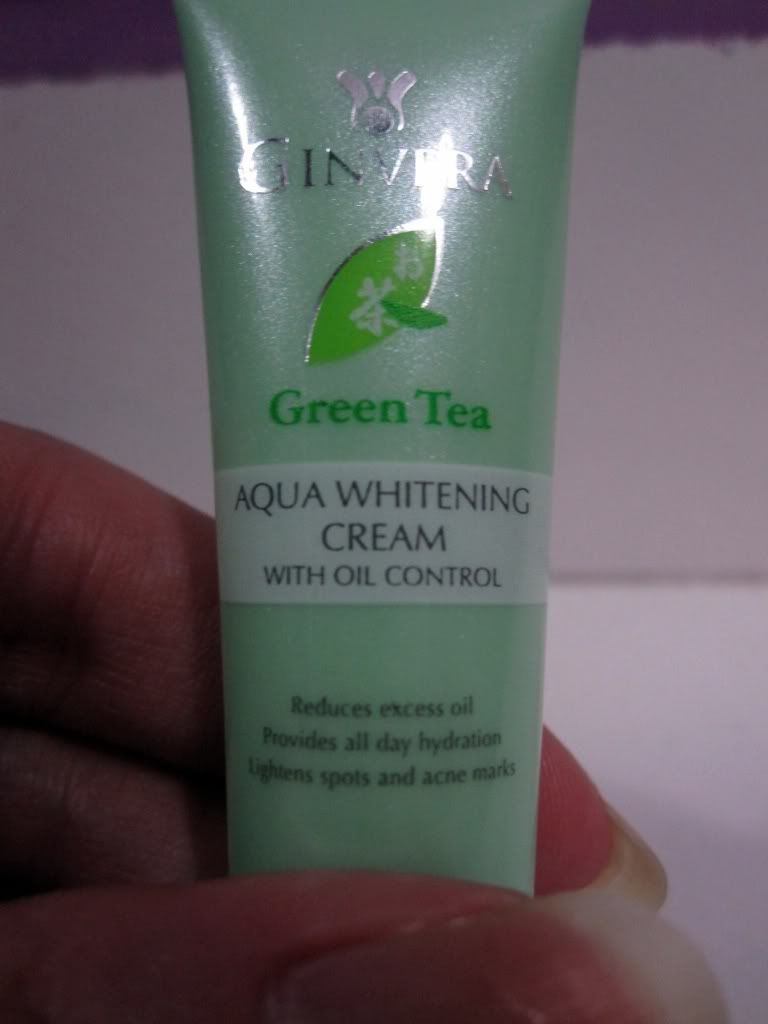 oil control? like real! i think it made my face even more oily. tsk. no whitening effect whatsoever, but i'm still using it as a night cream since it doesn't break me out and my laneige is finished. scent is pretty nice too.
... ...
bro is having his 21st birthday party at home tomorrow later, and since my dad said it'll also be a mini house warming, i thought i'll finish what i started a few months ago.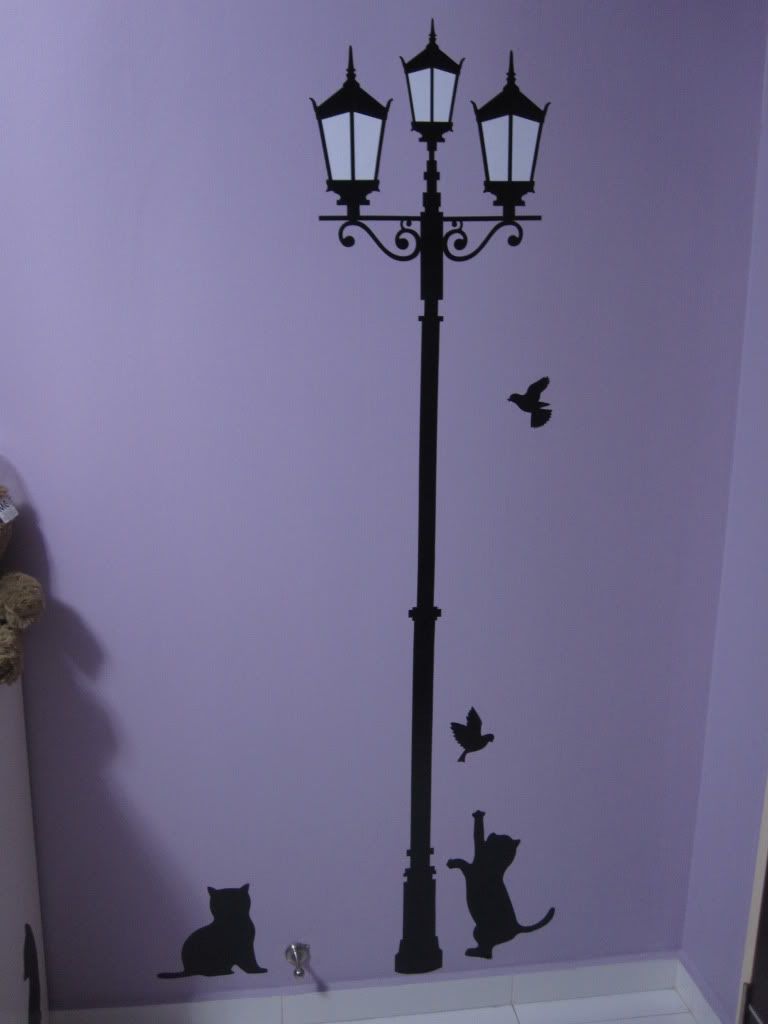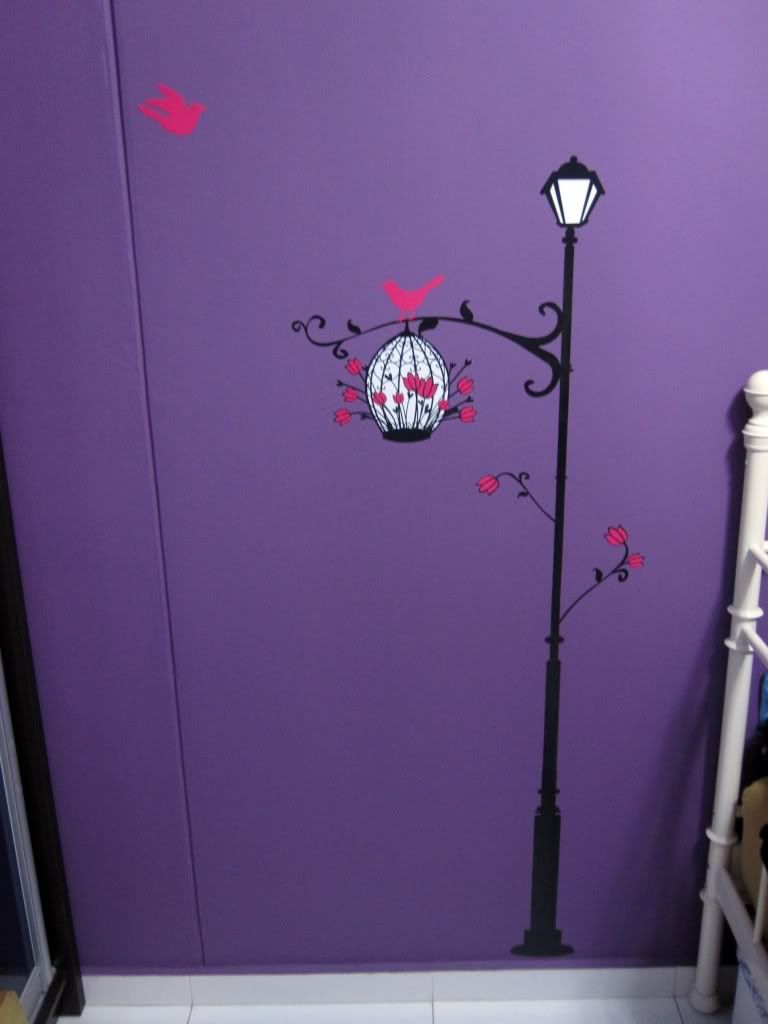 no need to tell me they're slanted; i know i know. eh not easy one leh! =X
you know what? i mad loves!! :D but i must have kept it for too long; the adhesive isn't working well anymore and they're starting to peel at the edges. i suppose it won't last very long. at least, i don't have to worry about it peeling my paint off.
off to bed!
0109