earlier this week i received a call from the courier guy, saying that i had a parcel and there was no one at home to receive it. felt curious cos i wasn't expecting anything. or so i thought. totally forgot i had signed up for the black box! arranged for another delivery on saturday and look what greeted me when i woke up.
if you've heard of the vanity trove box, the black box is a similar concept, sending products and samples every 2 months. it's like a mini surprise cos the stuff inside is always different.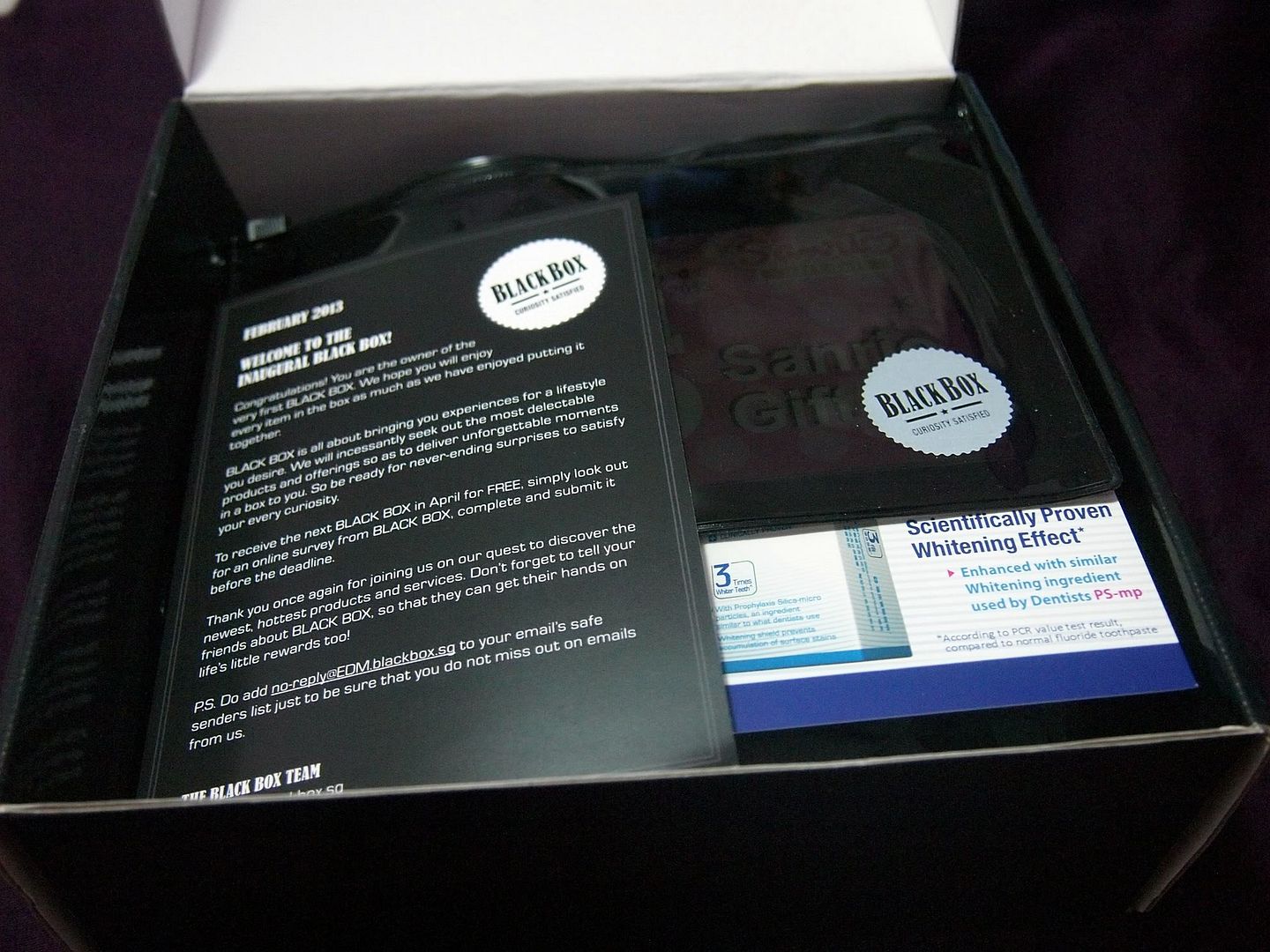 pretty sure that little bag there is hand-packed. here's all the stuff inside!
it also came with some vouchers.
got it all for free! =) if you want yours too, you can sign up for the april black box
here
.