finally visited the over-rated aquarium at RWS. went on a public holiday and the crowd was horrendous. 家鄉面 was the emptiest so we had that for lunch. their curry sauce is da bomb! XD
walked into sentosa after lunch and almost fainted when i saw the queue at the ticketing counter. almost fainted again when i saw that we also had to queue to go in! -_-||| waited for slightly more than an hour before we managed to get into the museum. inside, queuing up to enter the aquarium took almost 45mins. 我的媽呀!!
there were so many people crowding around the exhibits; i kinda lost all the mood already. somehow majority of the photos taken turned out blur. damn sad. so here are just a few that 見得了人.

it's definitely larger than the underwater world, especially the huge aquarium with the manta rays, and it was nice to just sit there watching it swim around. but to be honest, it houses similar exhibits and i don't see why we need two of the same attraction. even with our 30% discount i actually don't think it's worth a visit at all. =\
oh wells. then walked back to vivo for dinner and settled for thai accent. pretty yummy, especially the clear tomyum soup (with lots of ingredients) and seafood glass noodles. the price however, was a whopping $80! first and last time definitely.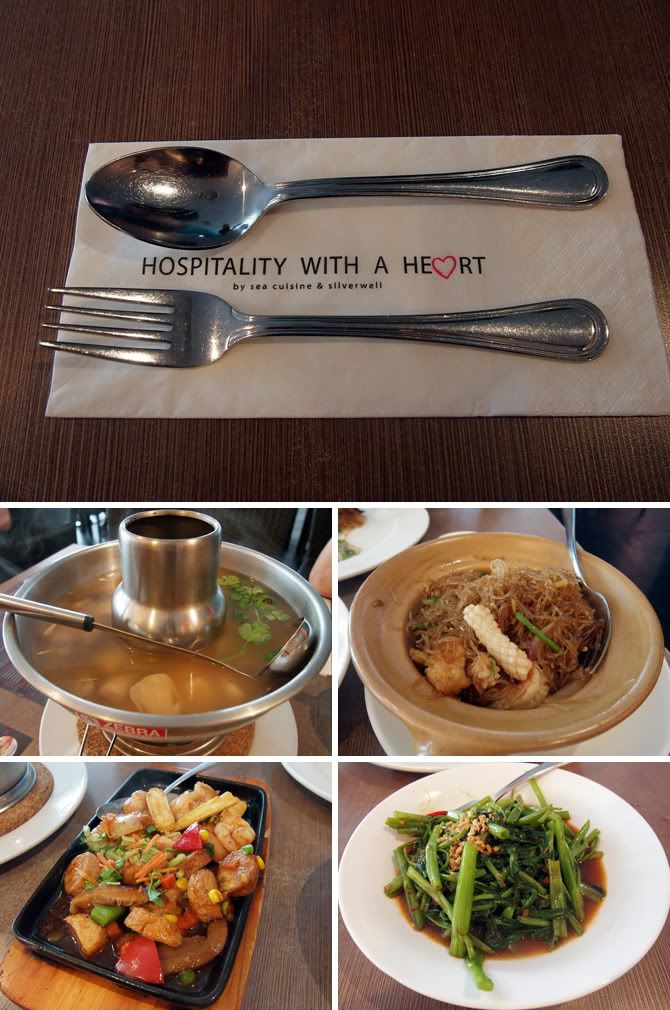 happy v-day! *muacks*