I think I've been pretty generous this year with silly girl's special treats. After her
Valentine cookies
from Pawlicious, Barkery pupcake/cake experience at our
first Papillon gathering
, I then got her her own
birthday mini pupcakes
from Feed My Paws. And this Mooncake Festival, I got her mooncakes too! Hehe.
So, I bought the mooncakes from
Feed My Paws
again. I got the 'snowskin' Pinky Tato, which has sweet potato filling, and the normal baked grain-free Beefy Cheese, which has...well, beef and cheese filling. Lol.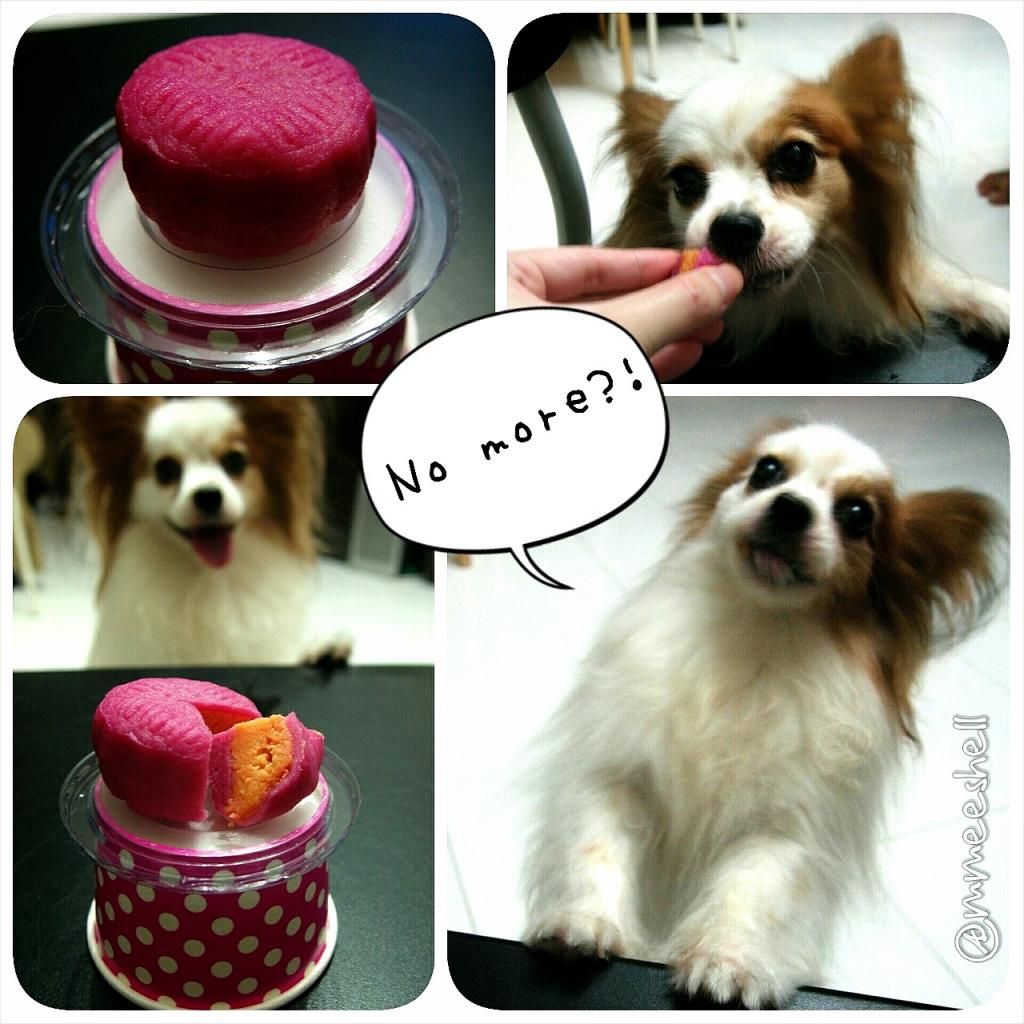 To be very honest, they were a little smaller than expected. But they were cute. Especially the Pinky Tato! Cutting it open, it looked absolutely like a real mooncake! Was so pretty I stole 1/4 of it. It didn't appeal much to me, being rather bland and tasteless, though I suppose it means there are no added flavorings or stuff. All natural! Silly girl loved it! Kept pawing for more. XD But the 'snowskin' kinda stuck to her teeth after that, so make sure to brush!
I gave her the beef one the next day. It was....more crumbly and messy. Not sure if I should have heated it up first. Had to feed it in her bowl. It didnt look like a mooncake, but silly girl definitely preferred this one more. She couldn't keep still at all, which explains why there's no photos of her for this.
Can't wait for her to fully recover so I can buy more treats for her! =)