On the rare occasion (nowadays) that I get to meet SSD at town, I also get to eat good food. Today's was exceptionally good. Also exceptionally expensive.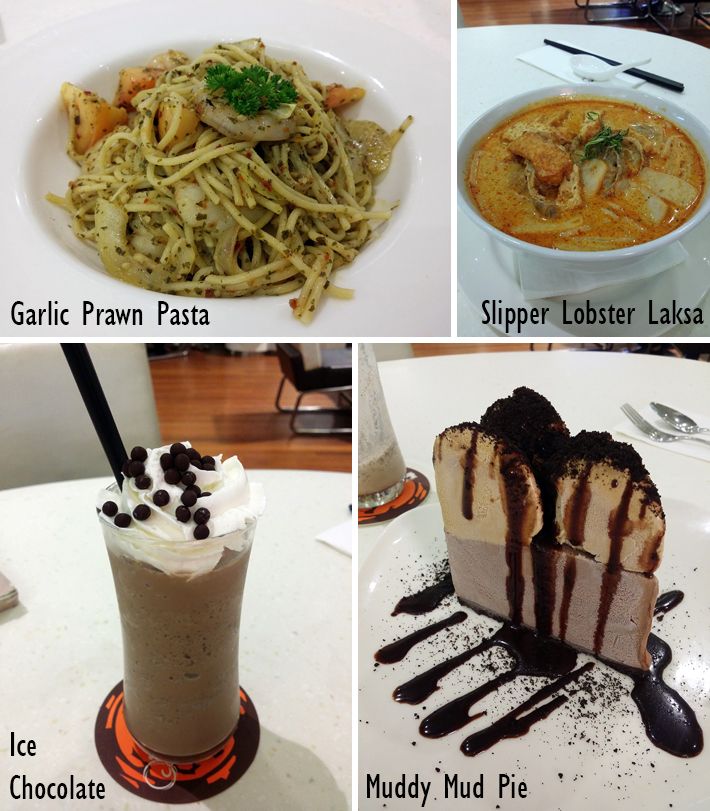 Was craving badly for pasta, so we searched high and low and finally settled on Coffee Club, hidden in a quieter area of Marina Square. Was a little disappointed in their menu, cos I was also craving for truffle fries, which they surprisingly don't have.
But luckily, my pasta made up for it. Love the yummy, oily, garlic-ky sauce, fresh crunchy prawns (6 of them!), and portion size was big enough for my hungry tummy. SSD's laksa was nice too! Although not something I would order in an "ang mo" restaurant. Mud pie was normal, but the ice chocolate was a little too bland.
And bill came up to a whopping $64! A little shocked actually. To think we could have paid a little more for a few more dishes at Watami. *shrugs*
Any suggestions for Christmas? Don't have plans yet. =(