my trip started to go downhill from this point.
day 4 - shopping
we originally planned to go shopping, but our plans were disrupted by the day-long drizzle. nua-ed in the room till afternoon before heading out to causeway bay. according to my travel companion, it had several shopping centres.
we tried taking the ferry across the island this time instead of the mtr. apparently it's a must-try for tourists. nothing special actually. =\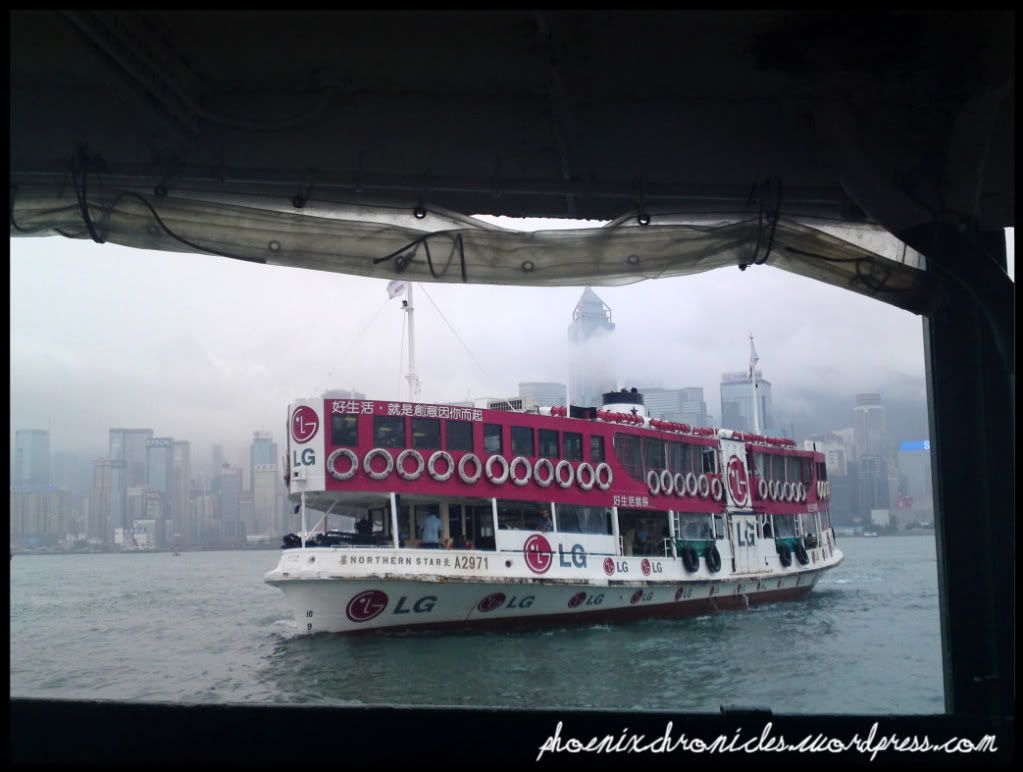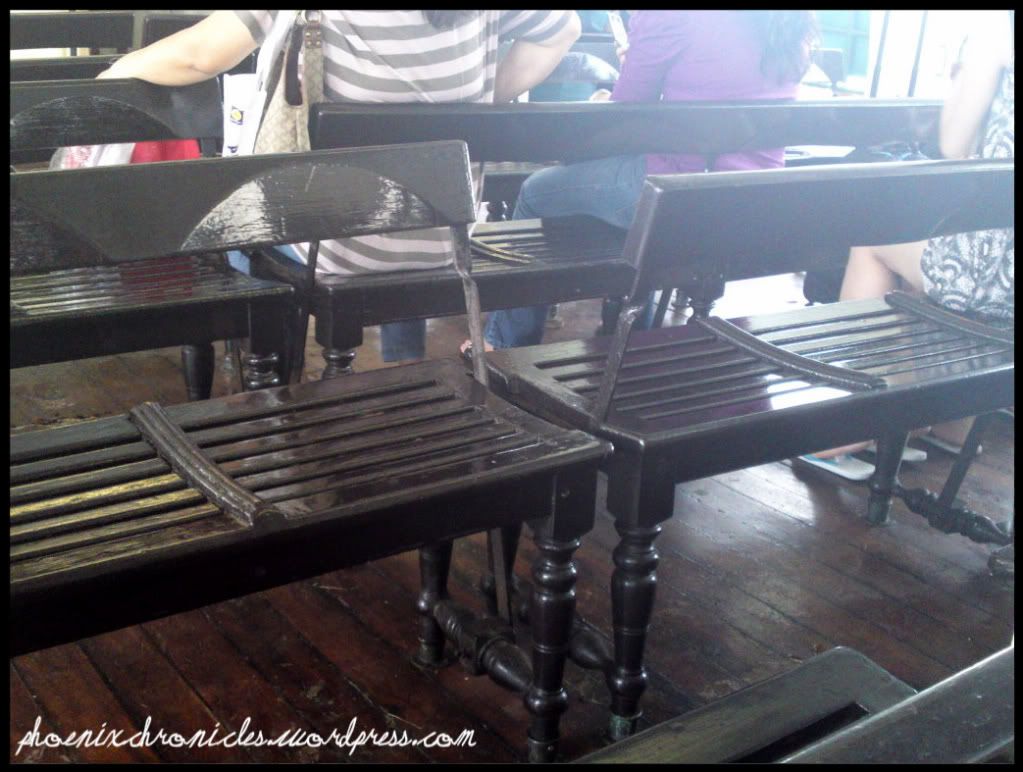 guess what i spotted?!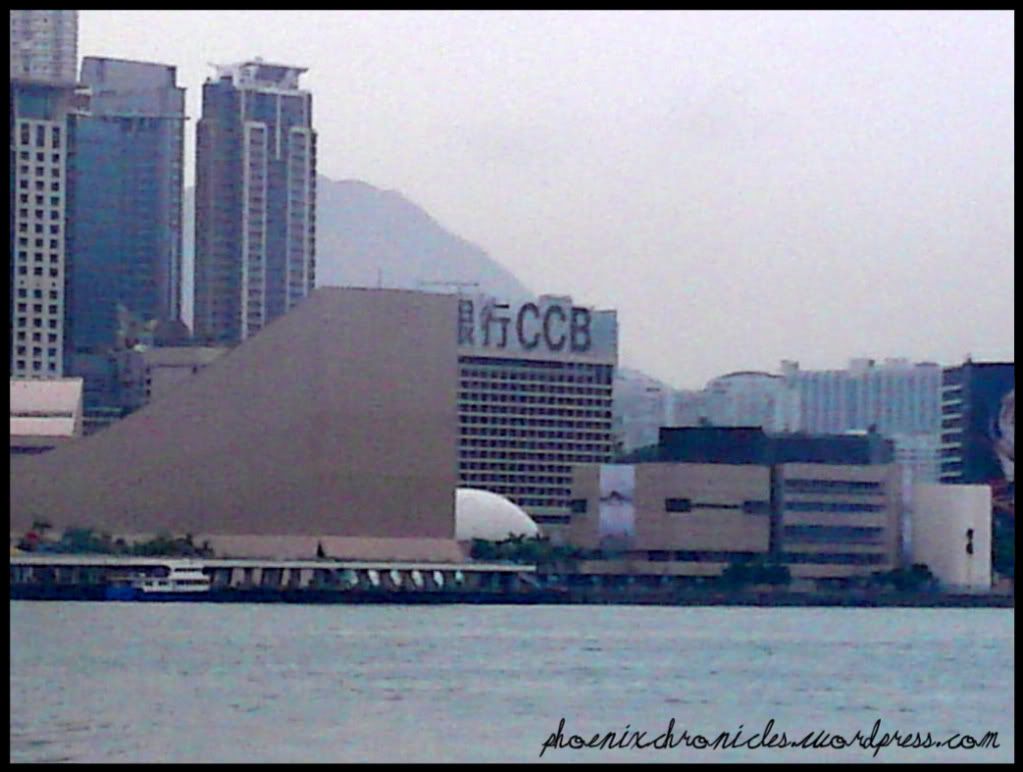 lols. and the popular pier scene in so many of the dramas.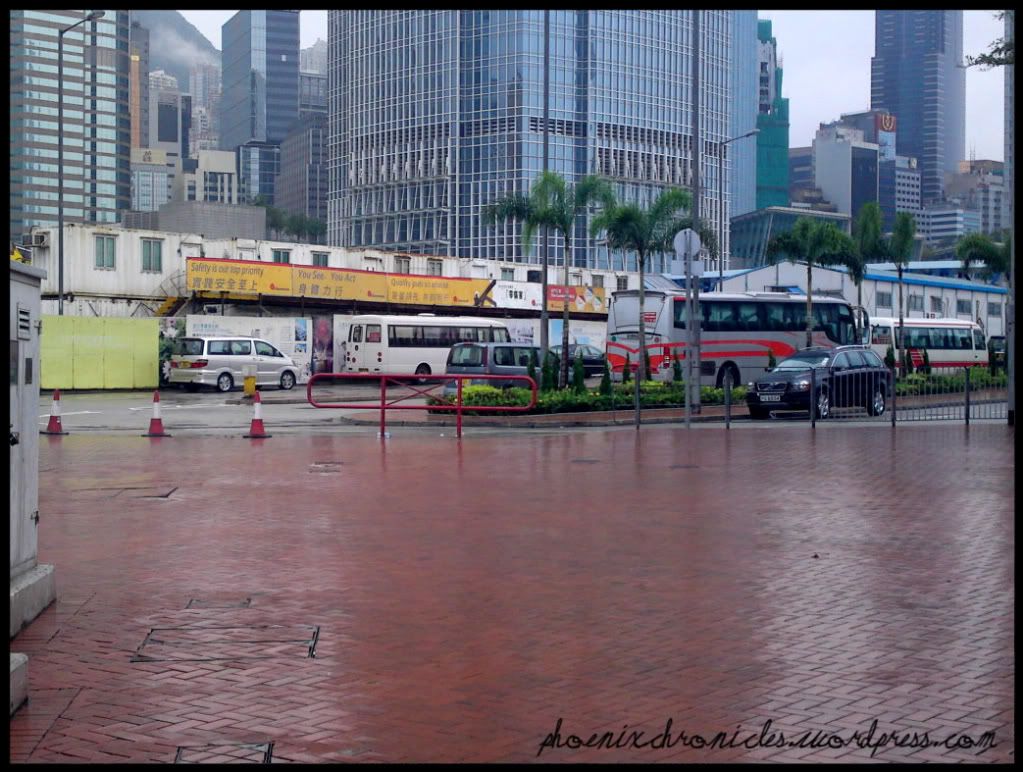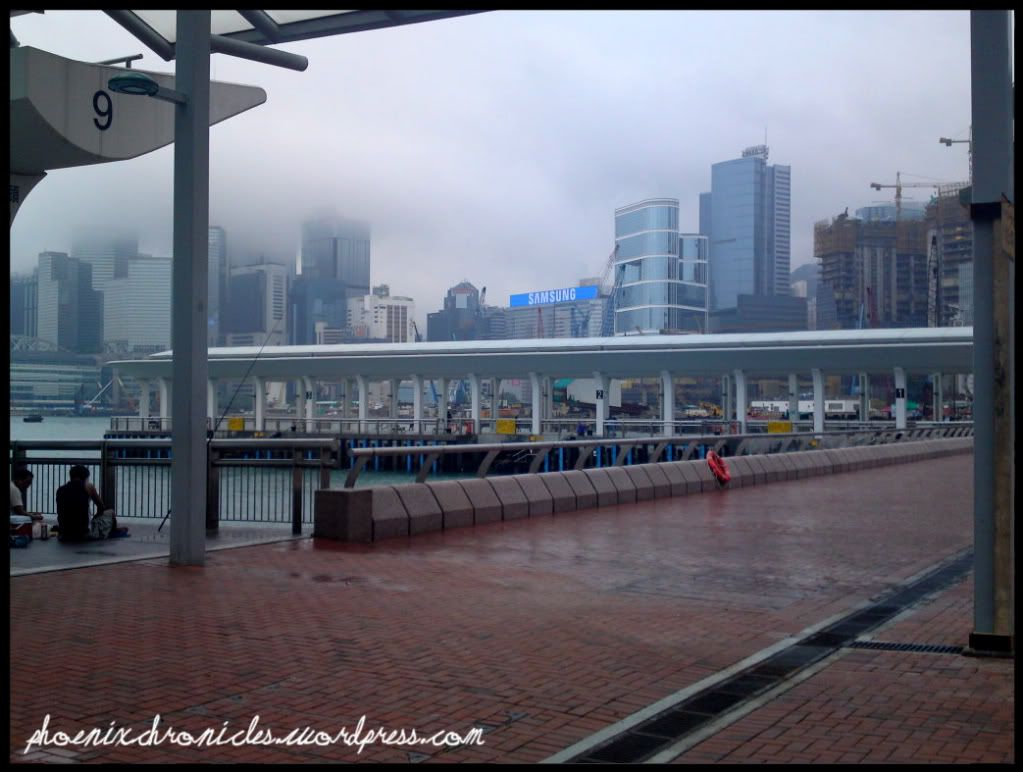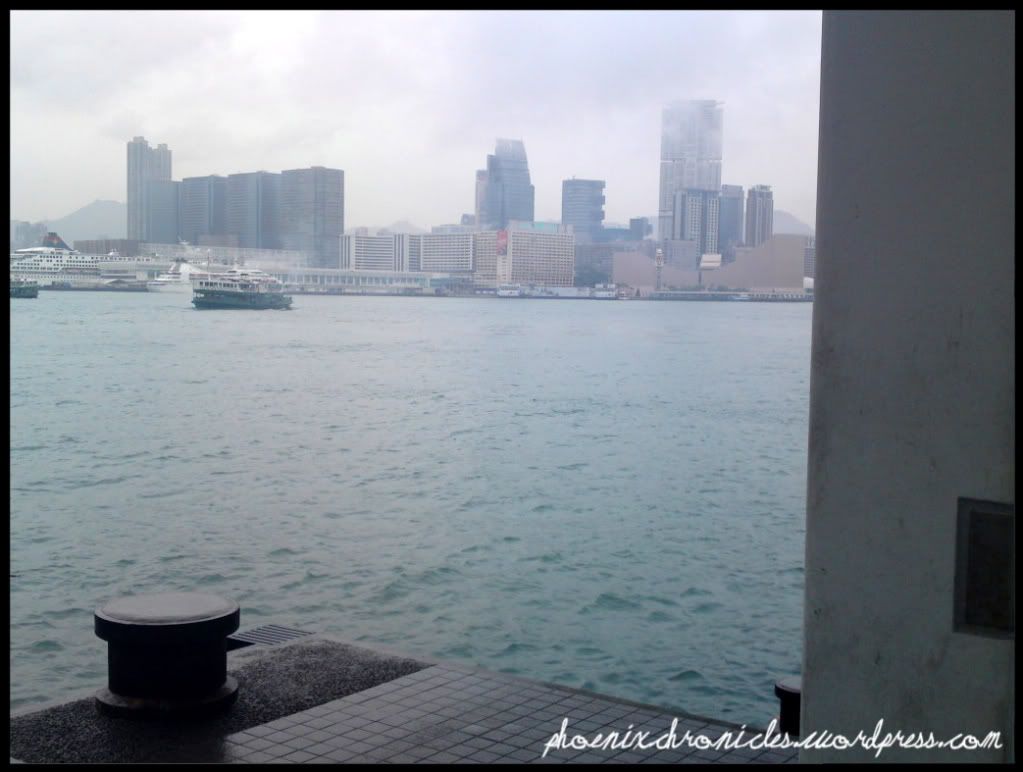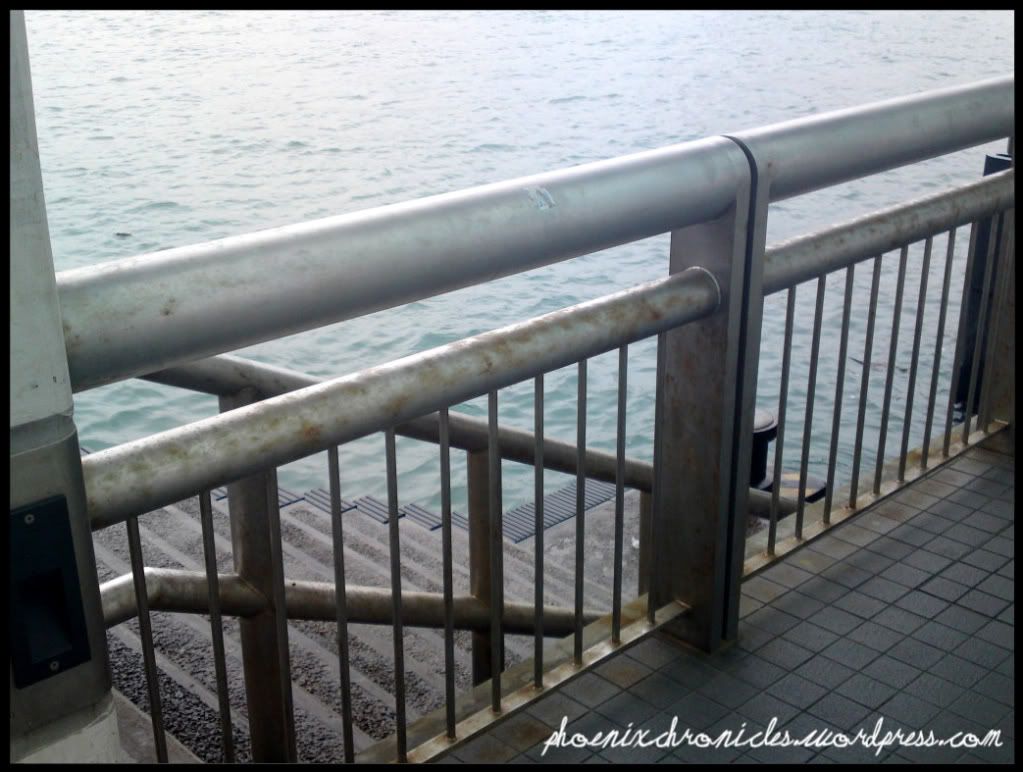 lalala. causeway bay was pretty disappointing, as there were only a few far east plaza kind of stores and the stuff weren't exactly cheap. i mean, if i wanted $20-$30 clothes, i could have gotten them here. furthermore, their fashion sense is kinda weird. lol.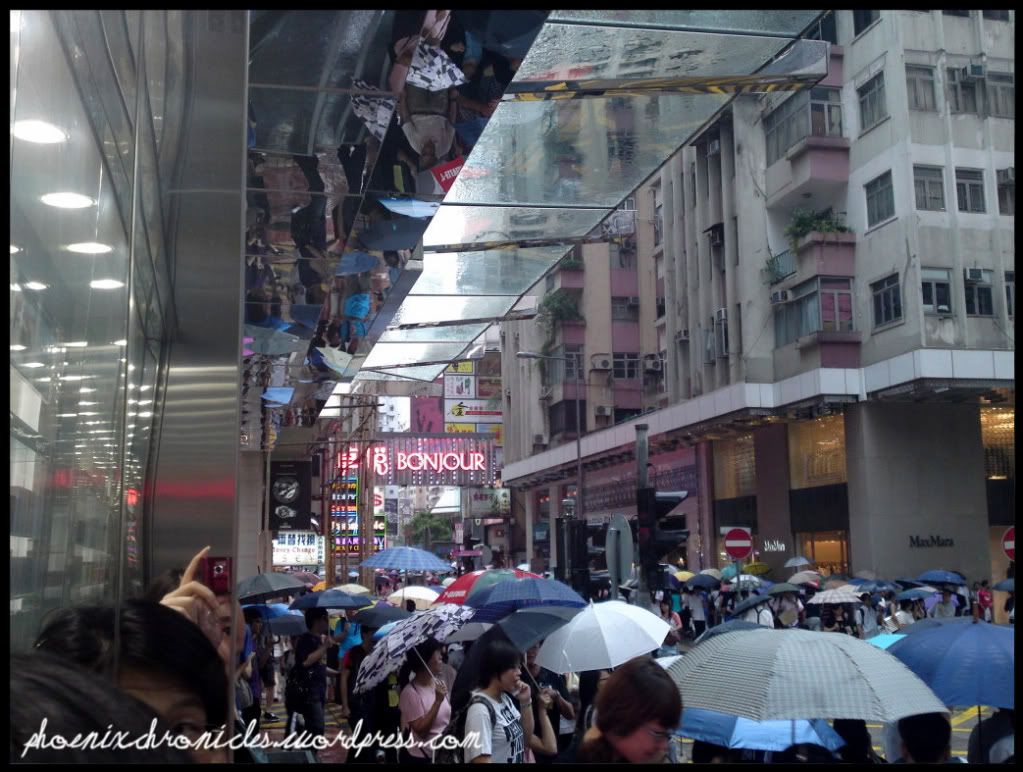 went back to tsim tsa tsui area. surprisingly there were cheaper and 'normal-looking' clothes to buy.
along the way, we tried yam-flavored "蛋仔饼". so nice and cute. we also came across this roadside push cart selling curry fishballs, sotong and hotdog, and got a bowl to try. nice!!
when the drizzle finally paused, we made our way to the famous 女人街. it's actually just a long row of pasar malam stalls, selling the usual repetitive pasar malam items. but the fun part here is, you can bargain! lols. the lowest i got was half price. lalala~
halfway through, the rain started again. we briefly walked the rest and headed back. sobs. i had wanted to go to the also-famous 庙街. :(
dinner was fish fillet baked rice. pretty nice, but service at the cafe was horrible.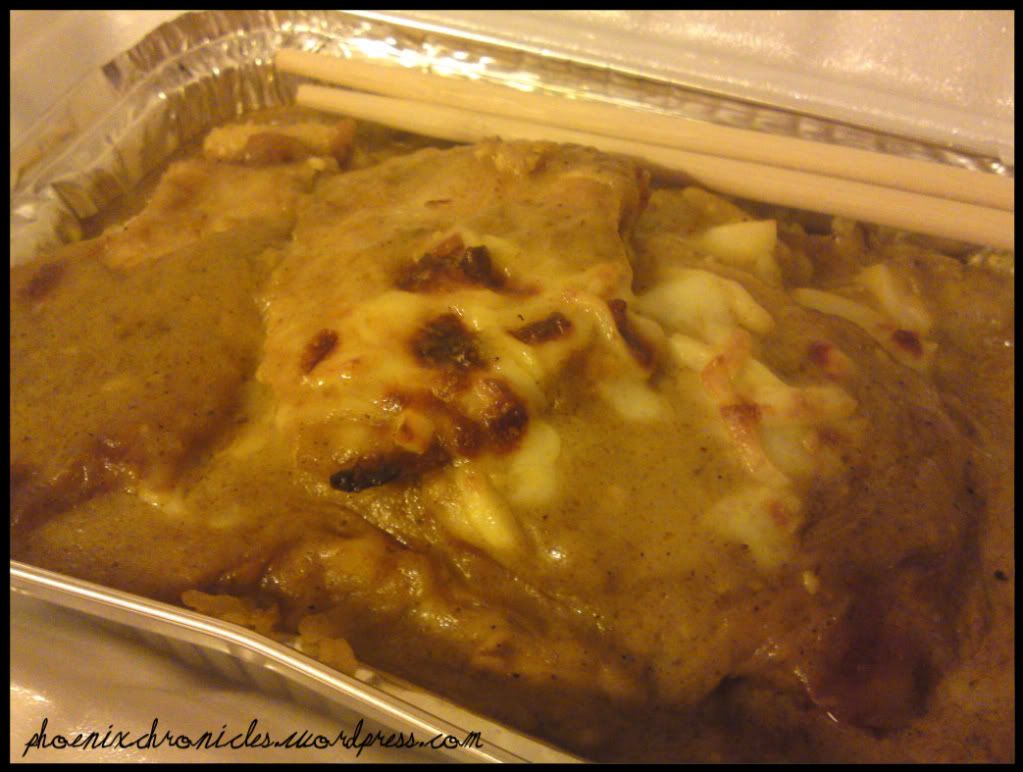 buys for today: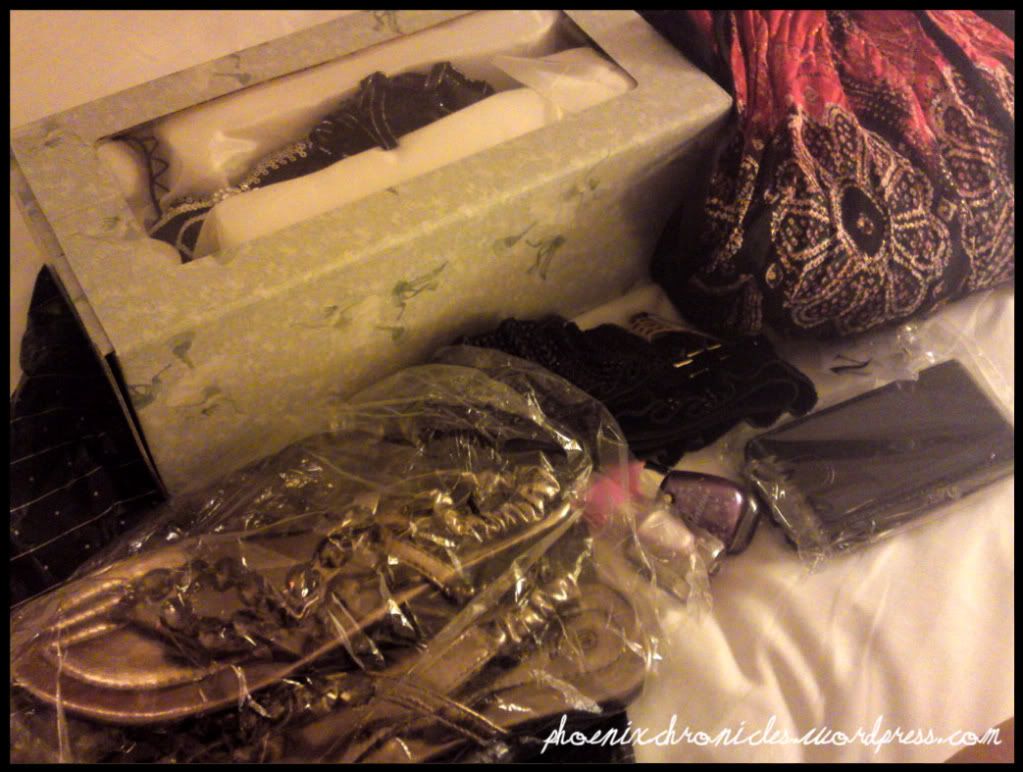 day 5 - macau
caught the ferry to macau early in the morning. round tickets cost 303 HKD (~$54). mad expensive lah! and the hour-long ride gave me a headache and made me nauseous. zzZz.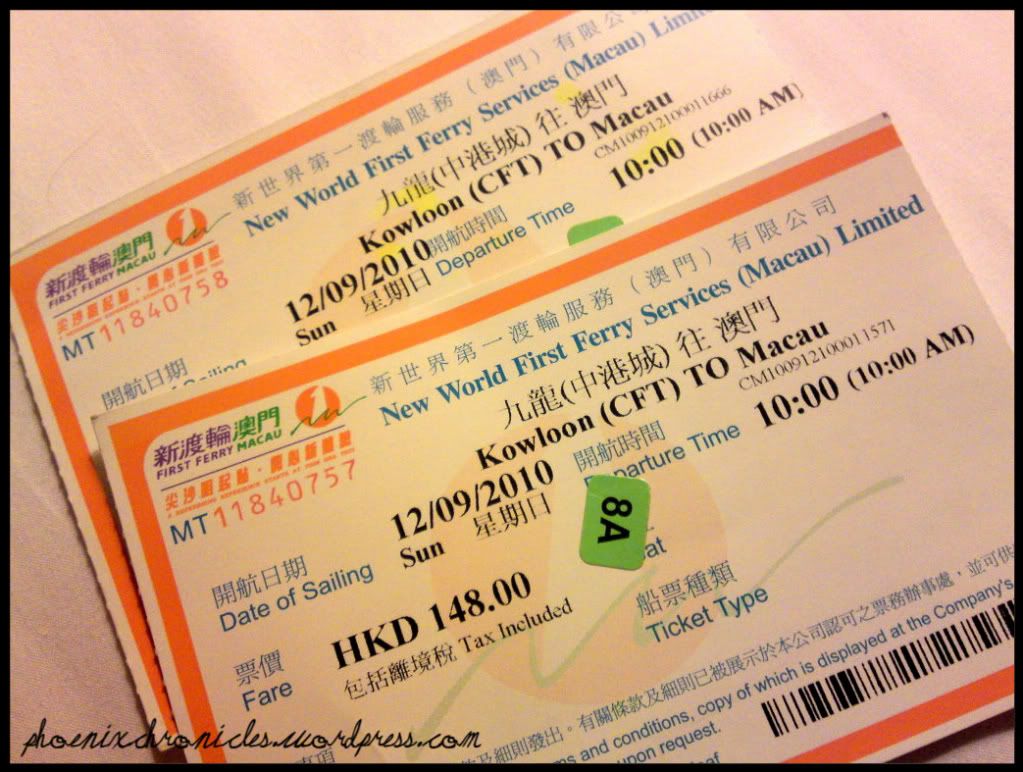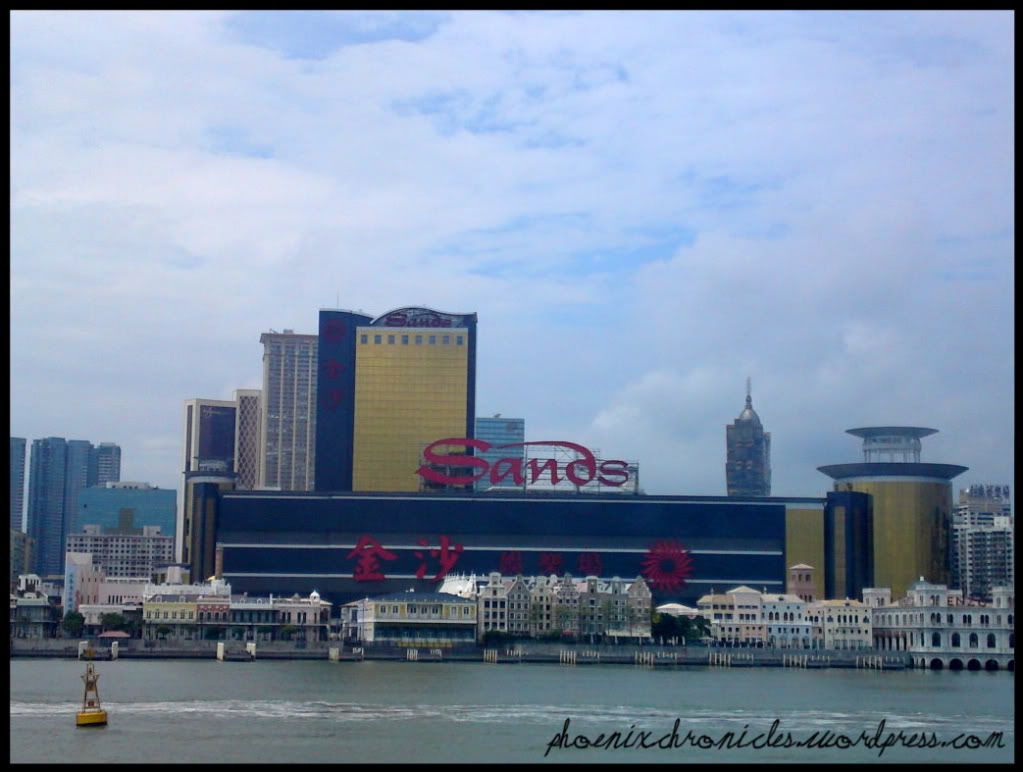 we had no idea how to go on from the pier, but luckily a promoter from one of the casinos informed us that there was a free shuttle bus to that casino. so we hopped on board towards city of dreams casino.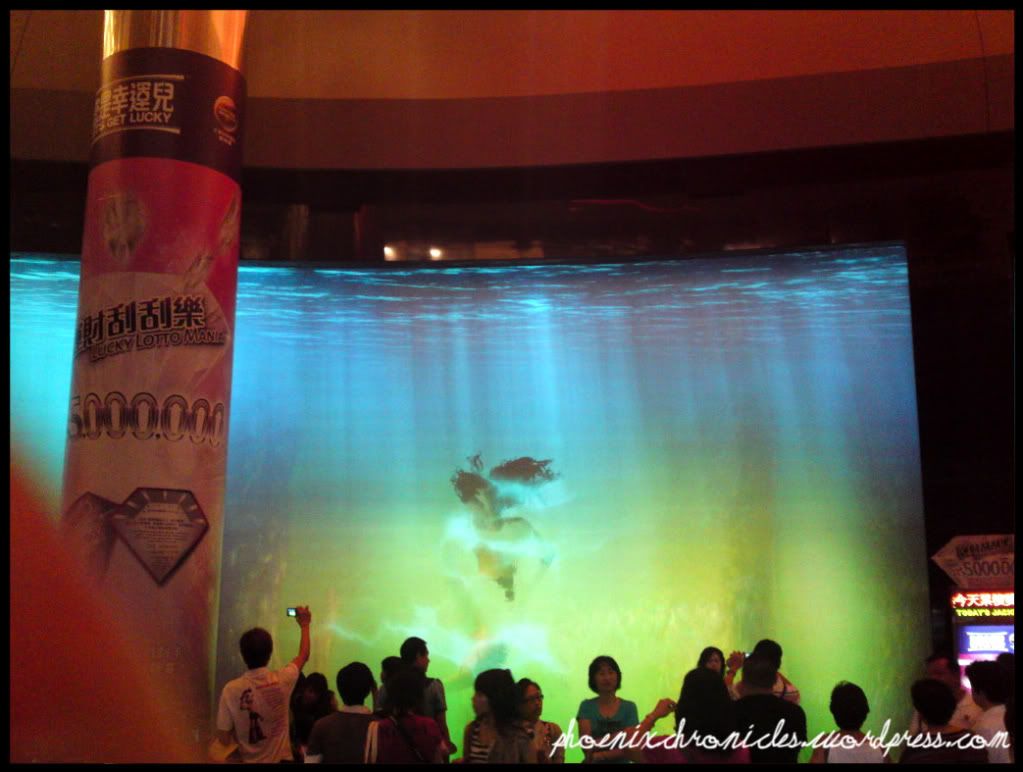 it's supposed to be a mermaid, which appears at regular intervals and swims around on the screen. hmmm. went into the casino to have a look around. it was big, spacious and not a lot of people. and also had this very unpleasant smell. tsk.
tried their 1-for-1 buffet lunch. totally not worth the price: 185 HKD (~$33). it had soooo little variety of food and even lesser for me. i mainly ate the salad nia. tsk tsk.
when we finished and went outside, we realized it was raining heavily. but since there was a free shuttle bus to taipa (city area), we went ahead anyway. imagine people's park with all the shops closed and you'll have an idea of their city area. hais.
managed to find this very famous bakery: koi kei. (apparently it's the best in macau.) the small store was jam packed with people. after squeezing around for almost an hour, we both came out with a huge bag of stuff each. although some of their bestsellers seem a little pricier, majority of their products are affordable and yummy.
carrying the heavy bag of stuff, we went to visit the most luxurious 6-star hotel in macau: the venetian.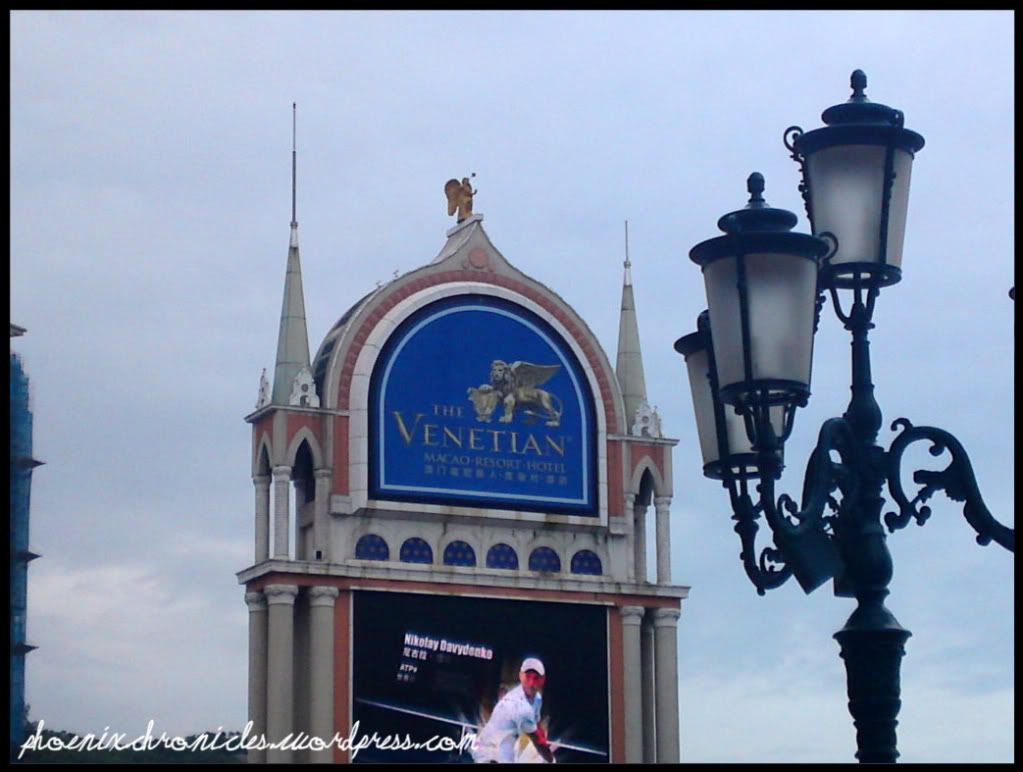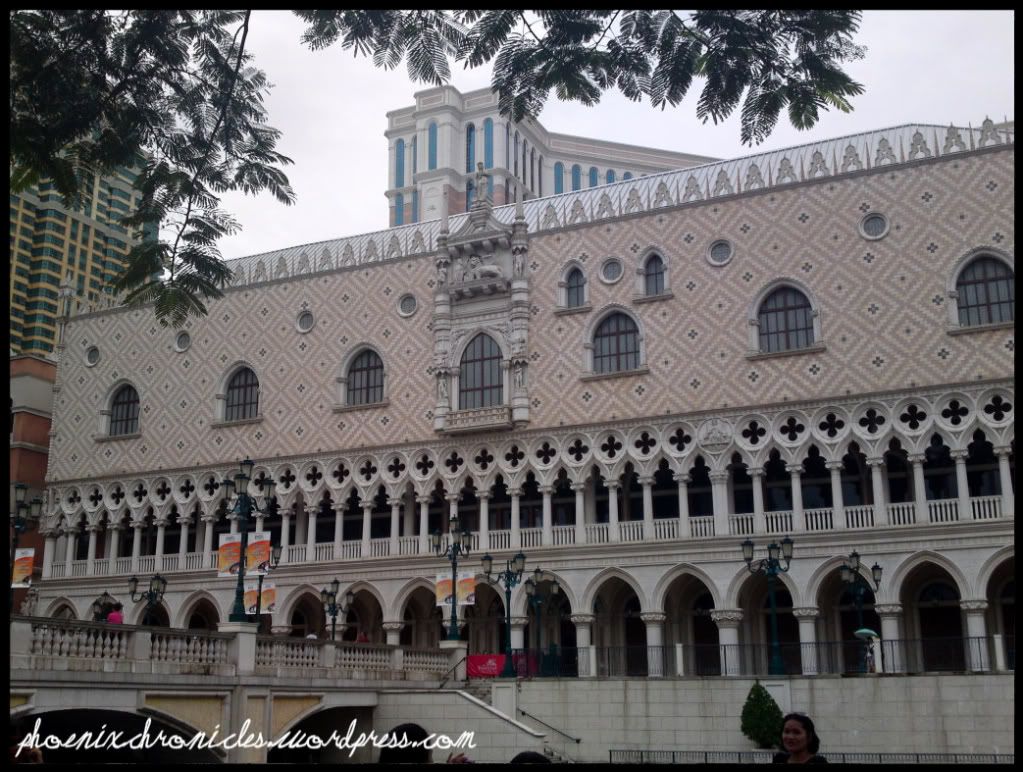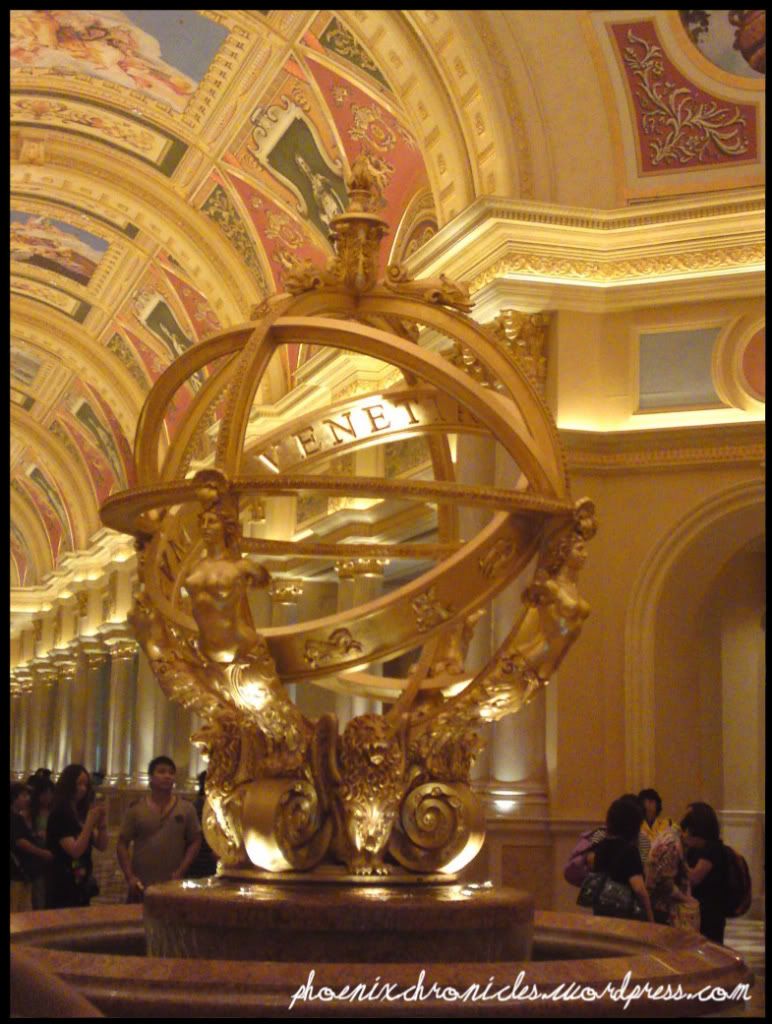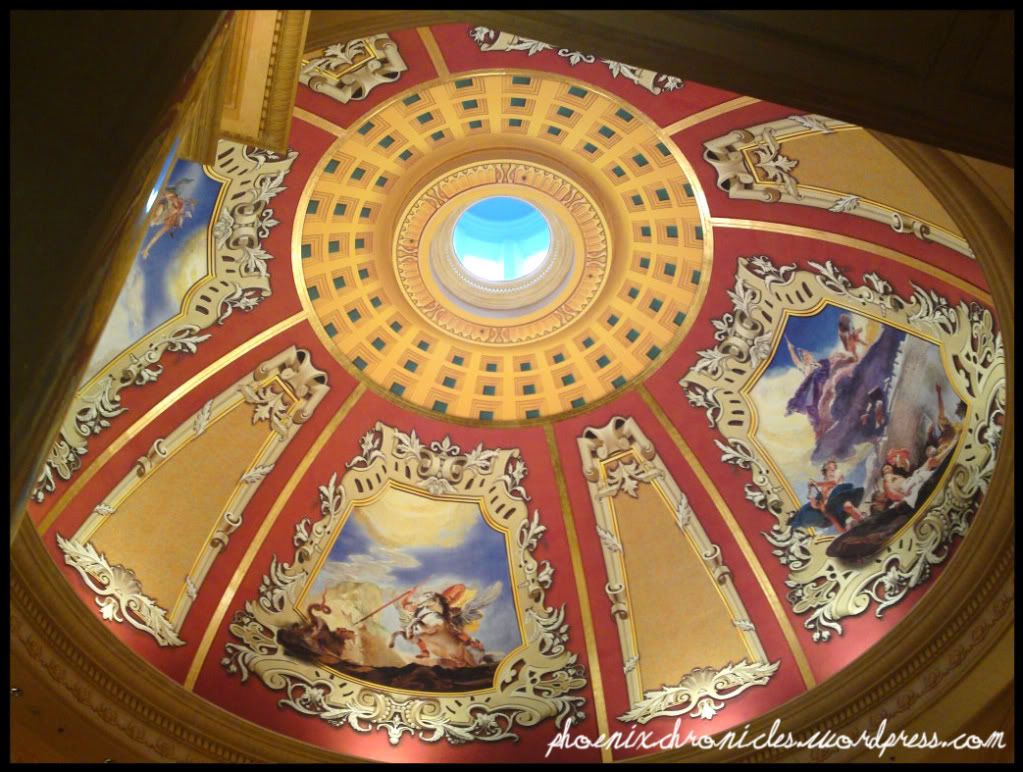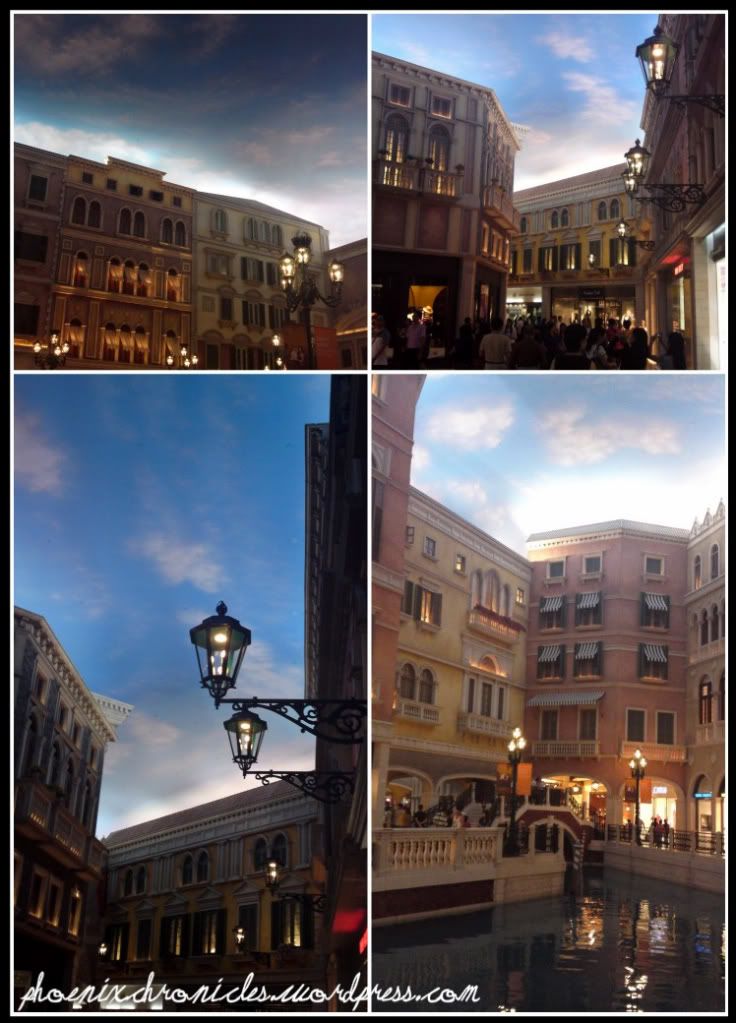 hmmm. i don't really see how this is considered the best hotel in macau, but in just one afternoon alone, we saw 3 couples taking their wedding shots here. hmmmm. *shrugs*
and caught the ferry back again. along the way, it started to rain heavily again, so we had to cancel our plans for the symphony of lights. sadded. =(
day 6 - back to singapore
took the airport express back to the airport (another 70 HKD (~$12) gone) and it's bye bye hongkong. shall have to save up and plan for another trip there, since i didn't have enough yet. sighhx.
a super zi-lian one to finish this trip: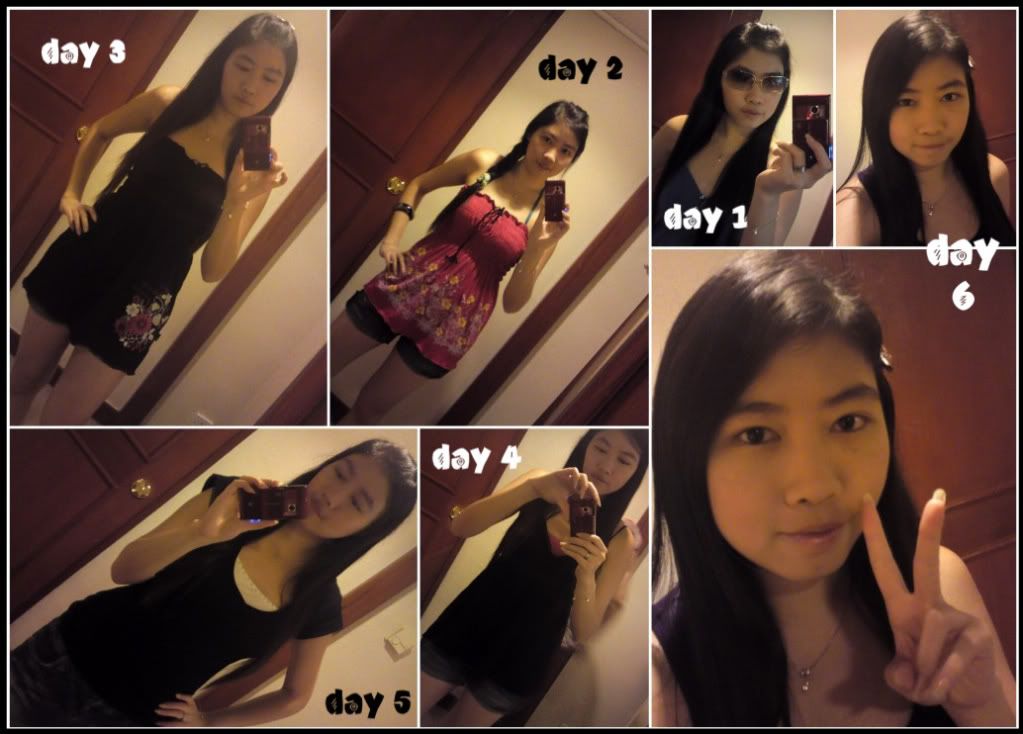 :P
2341