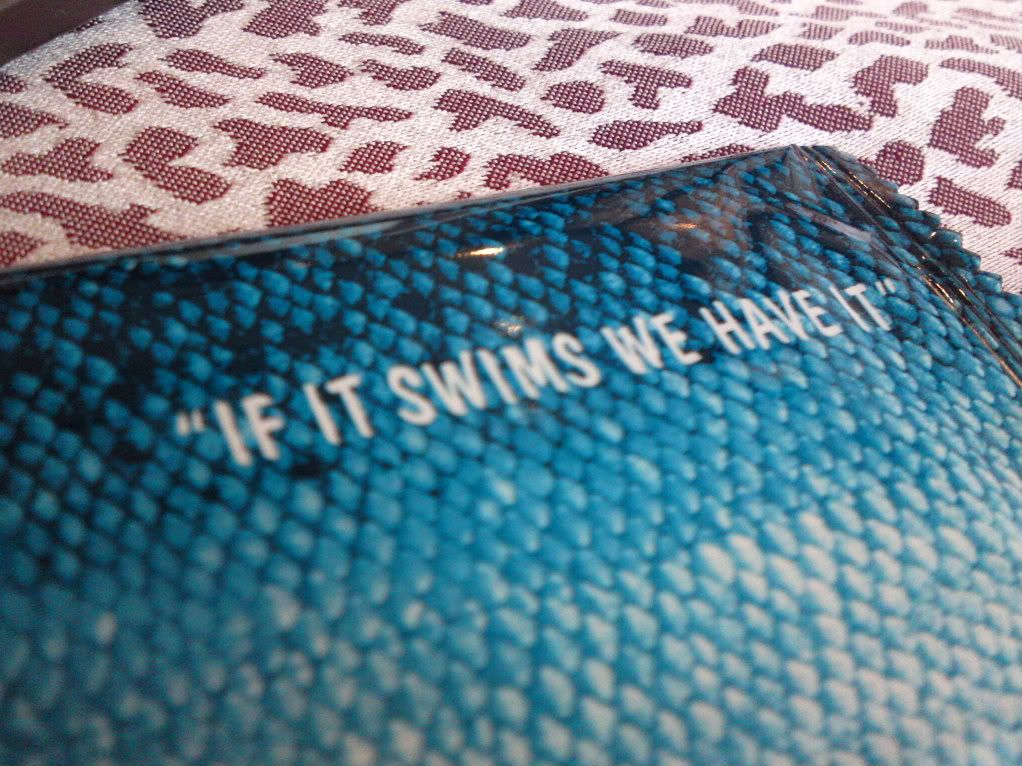 lol.
had my third 魚生 this festive season at RT's annual CNY lunch. this year, we had a 9-course international seafood feast @ east coast. (no food pics cos damn paiseh to take when the whole company is seated at one table.) i didn't touch the shark's fin and peking duck, so i shall not comment on these two.
their raw salmon 魚生 is so far the best one. they added lettuce and cornflakes. and sadly i didn't get to eat any salmon at all. :( lol. i didn't quite like the baked lobster dish cos it didn't taste like lobster at all. too hard i guess. at first we even thought it was crayfish. -_-
next dish was the fish maw stuffed with crabmeat. first time eating fish maw that is not in soup, so yeah, quite nice. then came the baked fish. it came in a claypot that was too large so we had to stand up to see where we're poking at. but i liked the fish! got no chao chor taste. lols.
now for the interesting part. black pepper crab. they were teasing me about my nails when CH suddenly said "叫 D 還是 vict 弄給你啦!" *stunned* wasn't expecting vict to really peel the crabshell. i think it wasn't for me cos he put it on a plate in the middle. but when PL wanted to take, hel shouted 'aiyoh i also don't dare to take, you dare ah?' so PL shouted 'eh michelle, vict make for you one. must eat.'
super super paiseh lah!! and he peeled 2, which nobody dared to take, so i had to eat both. though i admit, they were yummy! a little too spicy nevertheless. i think dad would like it. =] (SSD's reaction was super cute when i told him about it. :D)
second last dish was the e-fu noodles. quite nice, but abit hard also. dessert was some weird cake.
today is also vict's birthday, and CH's next week. so we had 2 cakes for them both. so funny when PL got their ages wrong, and we just anyhow poked the candles in. and super hilarious to see two grown men fighting for the cake with lesser candles. LOL. the mango cake was sour, but the chocolate one is yummy! soooo sinful.
sighx. i wish we could have more of these. so fun. very looking forward to desaru now. ^_^
2209