my legs are aching from walking too much today. lol. at least i burnt some calories.
since we missed the fireworks display at marina last night, SSD said he wanted to explore the bridge today. but we met a tad too early and i refused to go out in the sun, so we spent the afternoon walking all over suntec and marina square, visiting toys'r'us (but no more peekaboo eeyore), carrefour to buy sushi, buying SSD's shoes, finding a non-existent anymore mini toons, and can't-remember-what-else. and i finally got my hot fudge sundae! 幸福的感覺~ :D
then went outside to slack by the river...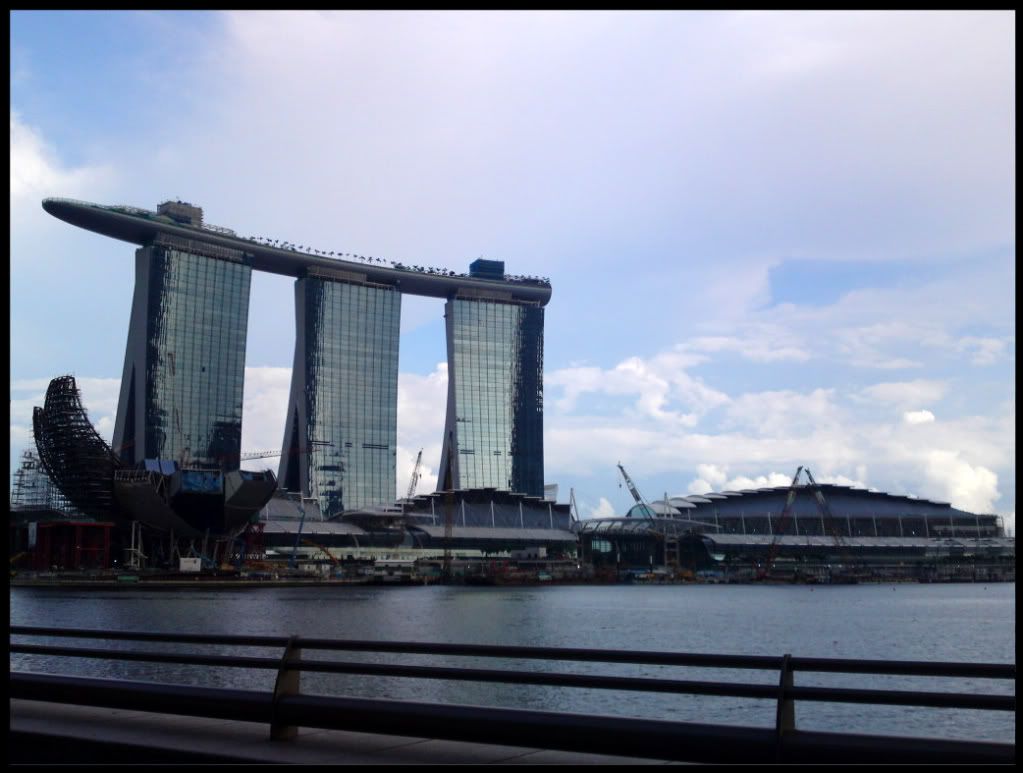 ...before heading towards the bridge.



THE iconic pedestrian bridge that links the part of the Bay near the floating platform to the soon-to-be opened Marina Bay Sands and is shaped like a double helix, has been officially named 'The Helix'.




The vehicular bridge will be called 'Bayfront Bridge' as it is part of Bayfront Avenue, a newly constructed road which will serve the Bayfront area. The names were chosen after a public consulataion process, during which the URA sought feedback on names for the bridges.




The fanfare of the naming ceremony was witnessed by Singaporeans and visitors, who caught a two-minute pyrotechnics display, along with music, dance, drum and gongfu performances choreographed by Aaron Khek, the chief choreographer for the Singapore 2010 Youth Olympic Games.




'The Helix' was opened to public at 9.30pm and visitors enjoyed panoramic views of the city skyline across the Bay from the viewing pods on the bridge. The first vehicles will be able to use the bridge from 3pm on Sunday.




The Youth Olympic Park at the entrance to the bridges was also declared open on Saturday night.




(source: straitstimes)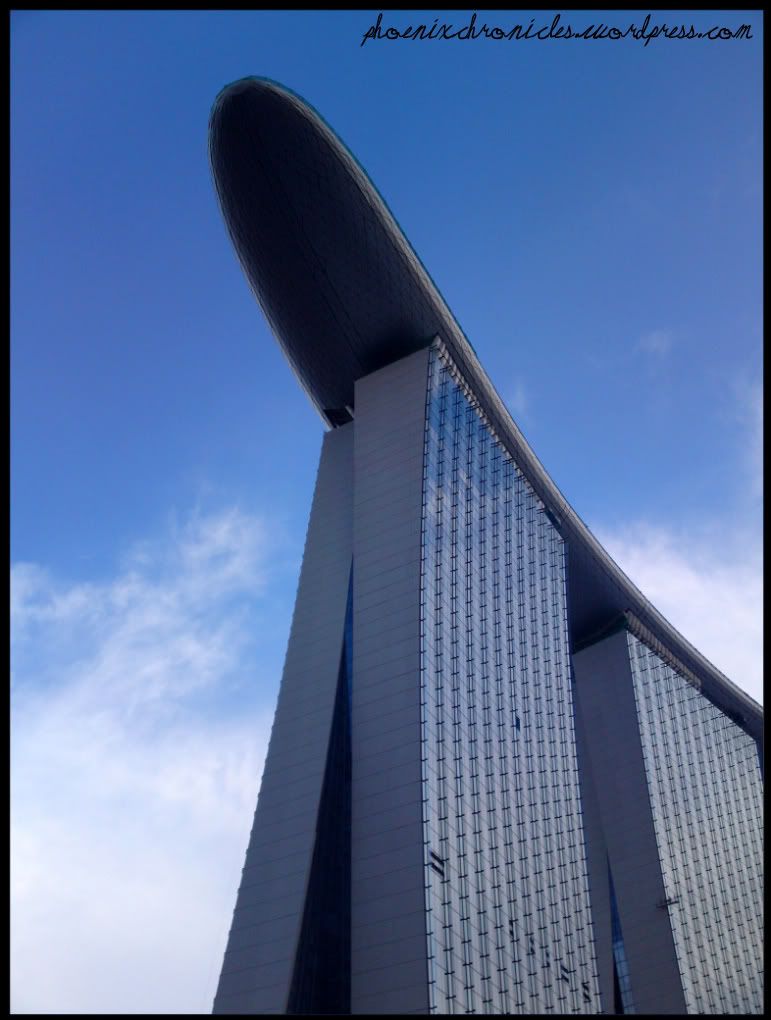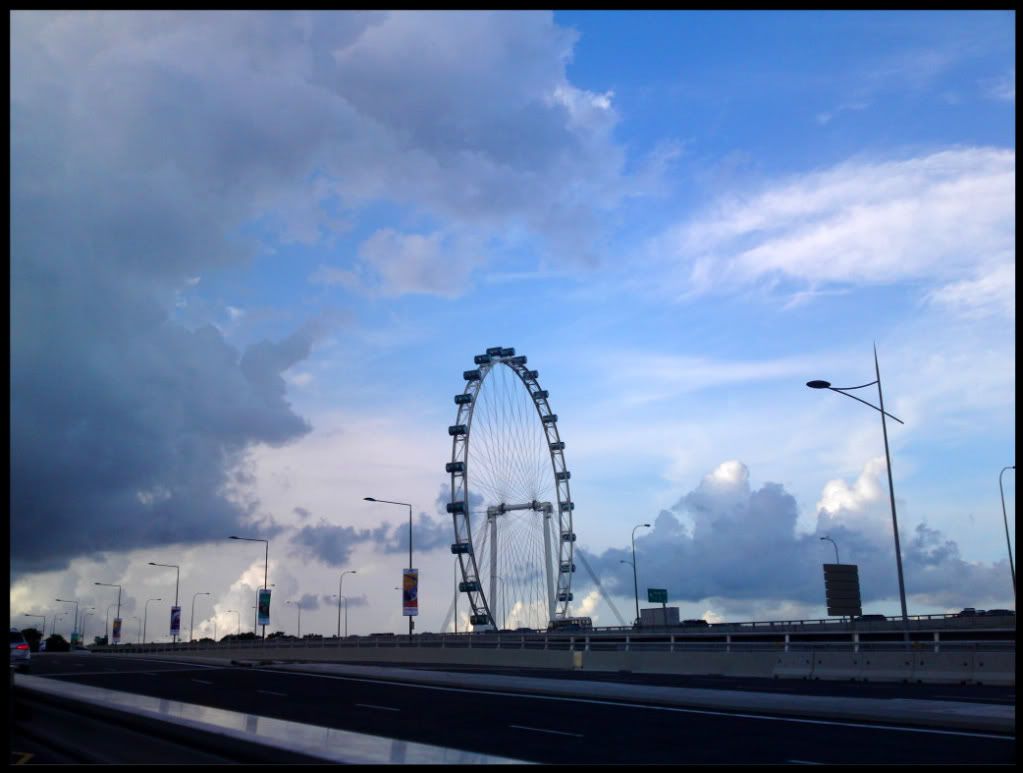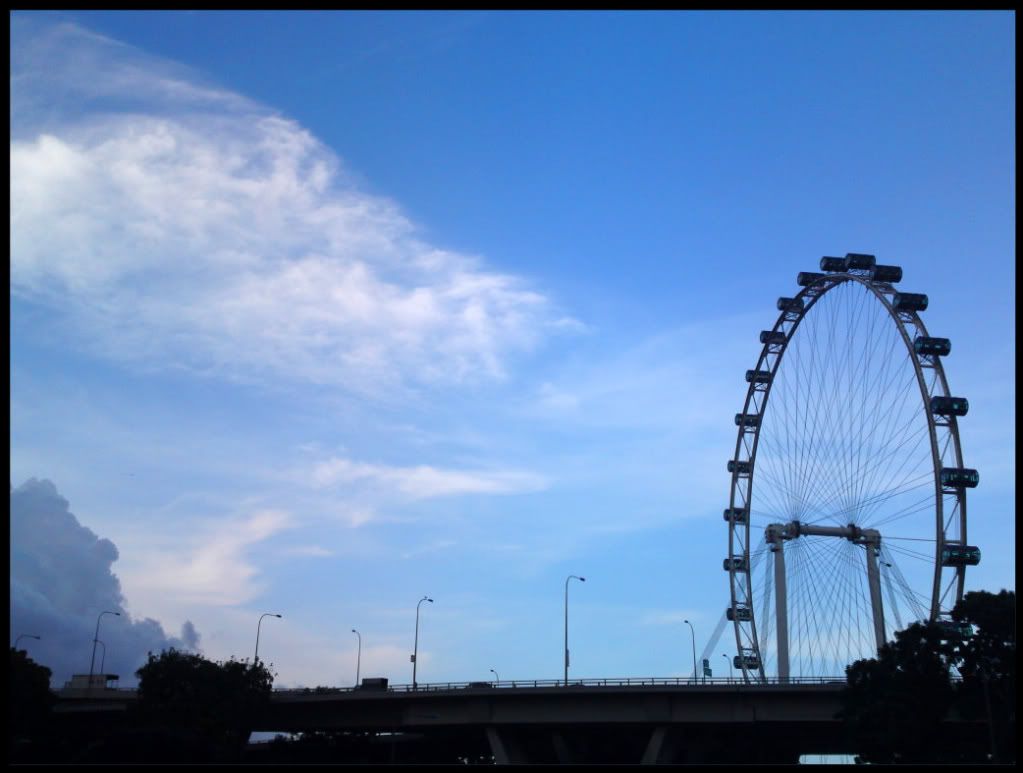 it was so crowded! we walked all the way to the end to find this amazing view of the almost-finished hotel. and the singapore flyer, taken from this angle, looks like some angmoh countryside expressway right?! lols.
we figured out that the bridge would be nicer when it was darker, so we spent the rest of the time here.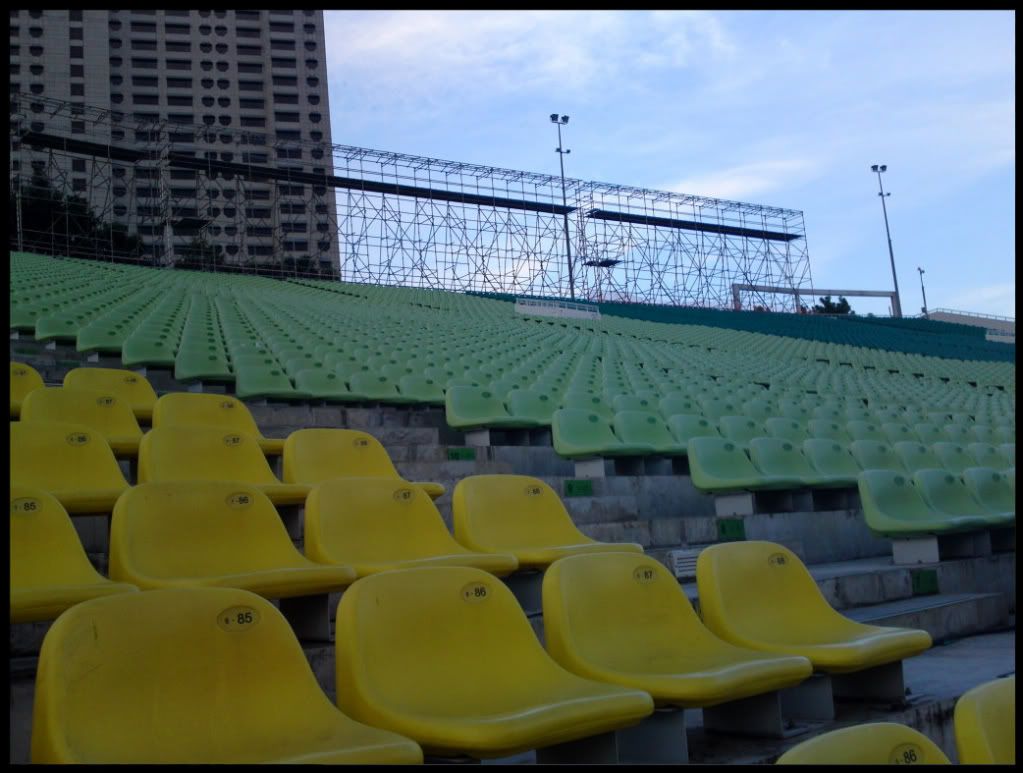 night fell and the bridge started lighting up.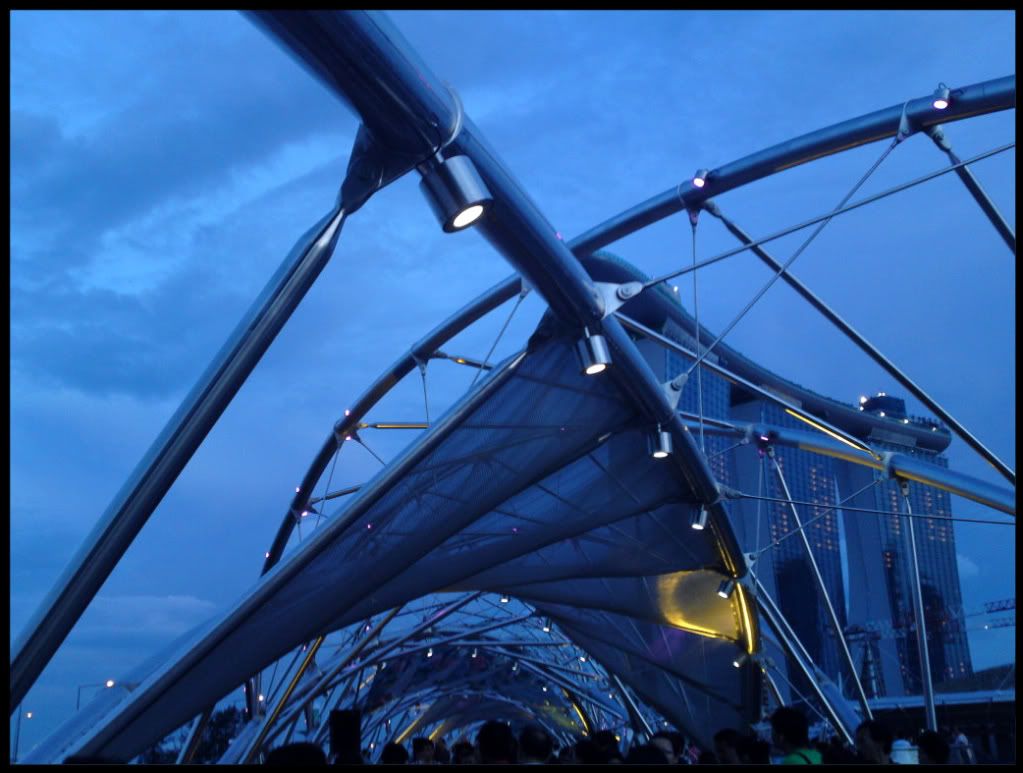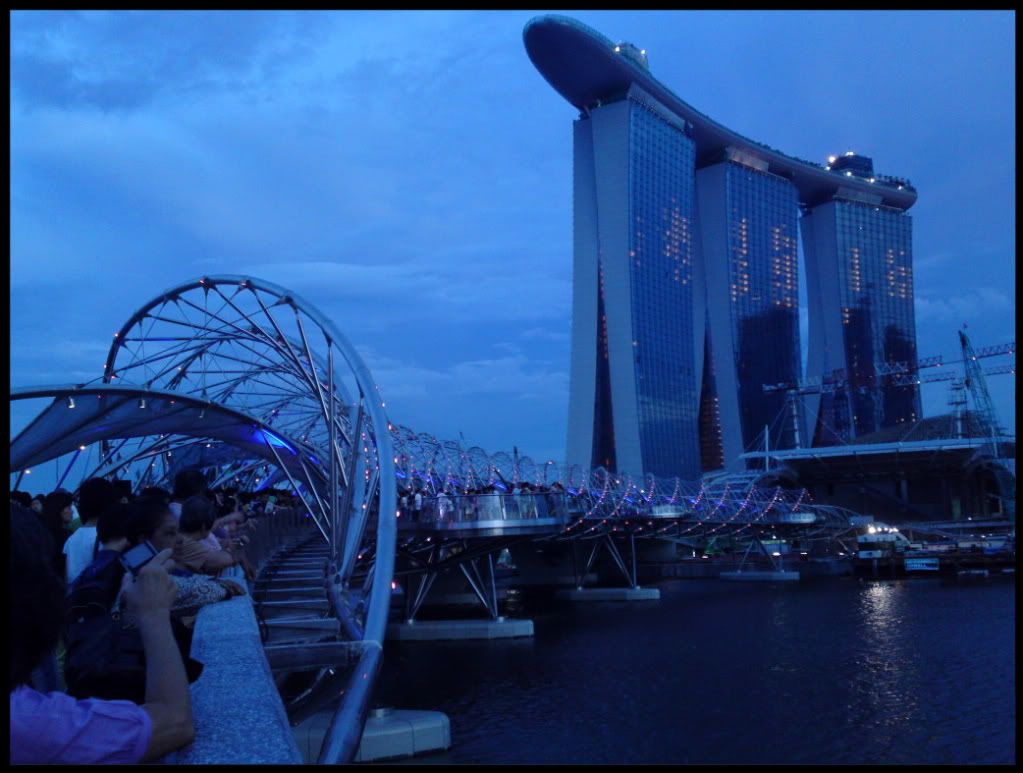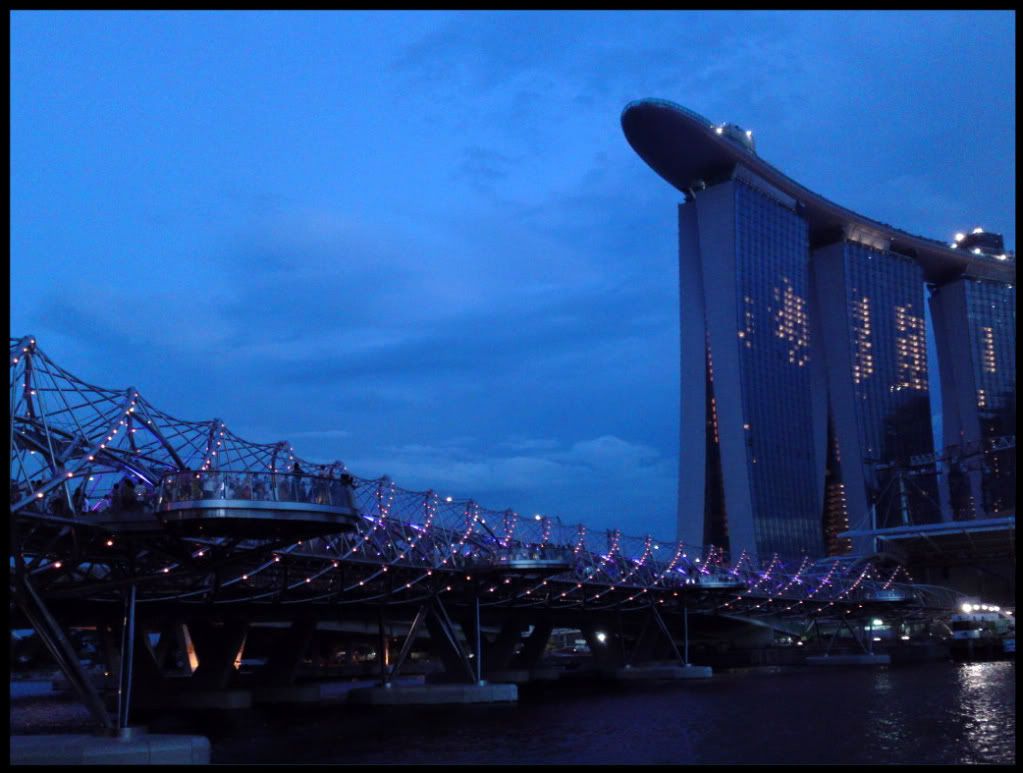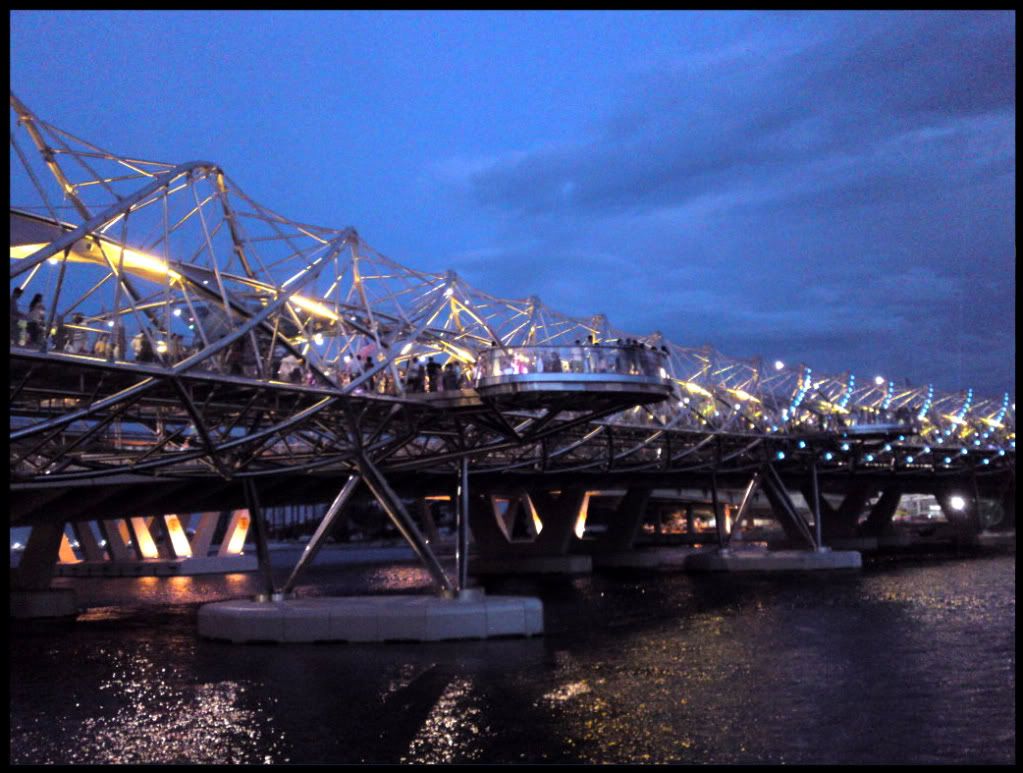 my pathetic attempt at panorama.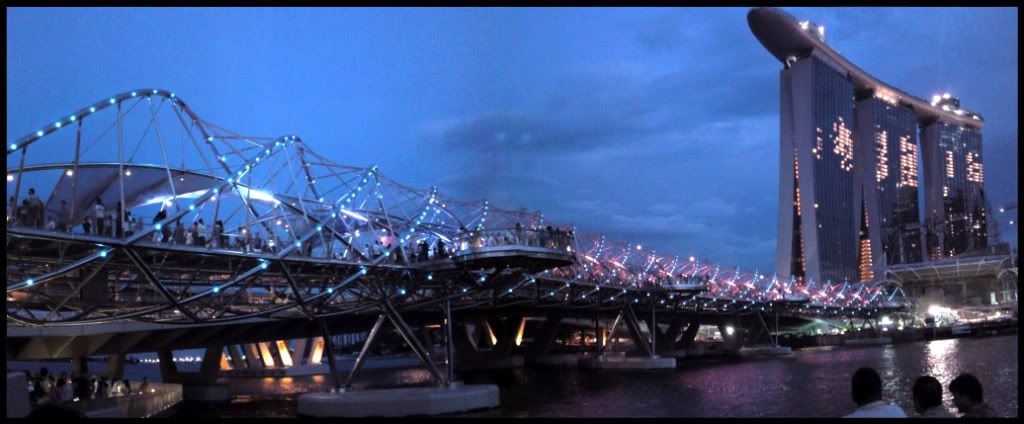 took a lot more photos but unfortunately is still unable to capture the right angle. the bridge is much prettier than what you see here. lol. oh wells.
finishing up this post with a few more random night scenes.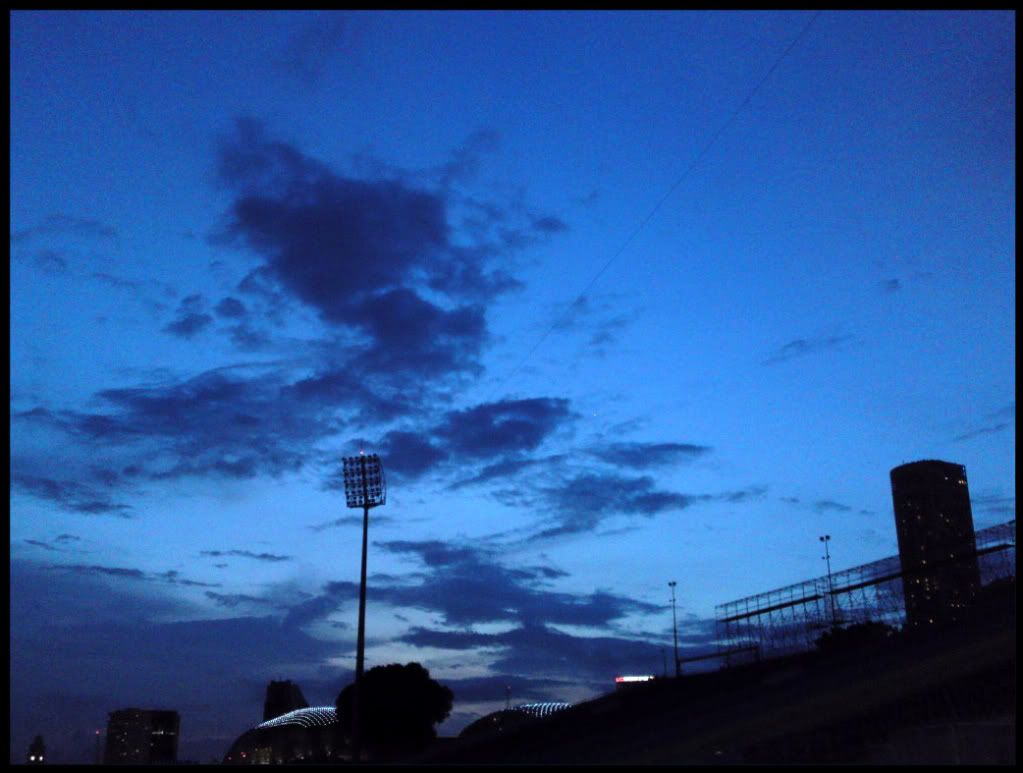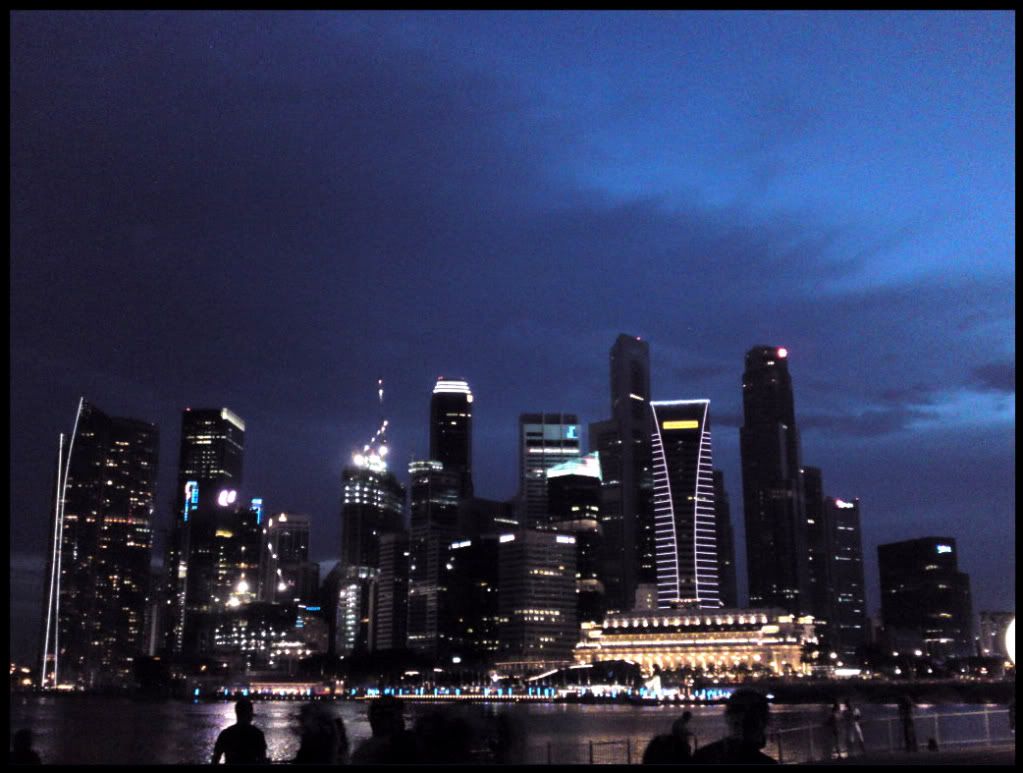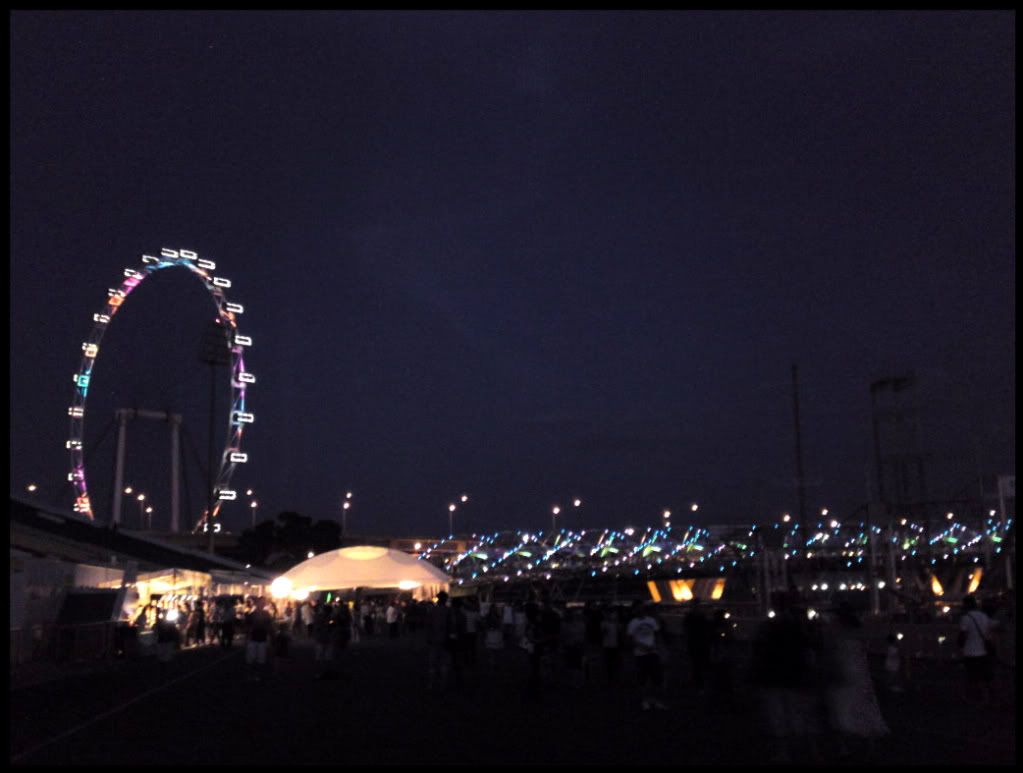 muacks satio baby!
2309