this morning, PL asked to speak to me privately in the room. she told me that the gals, especially 親愛的, were all very worried as i don't seem my usual crazy self recently. super touched that i nearly teared lor.
honestly, i do feel that i'm a little off recently. anything that doesn't go my way would irritate and frustrate me sooo much. maybe i'm just feeling the pressure from trying to live up to everyone's expectations. sb stressed.
but i'll be ok soon. until then, one piece of advice - if you leave me alone, then i can't offend you! XD
... ...
anyway, on a lighter note, remember my previous post about fr3b? never mind if you don't, cos i'll be blogging them again. lol. now, some time ago, i happened to chance upon this survey for COMPLETE by fr3b. since i was bored, i just filled in for fun.
guess what came in my mail just now?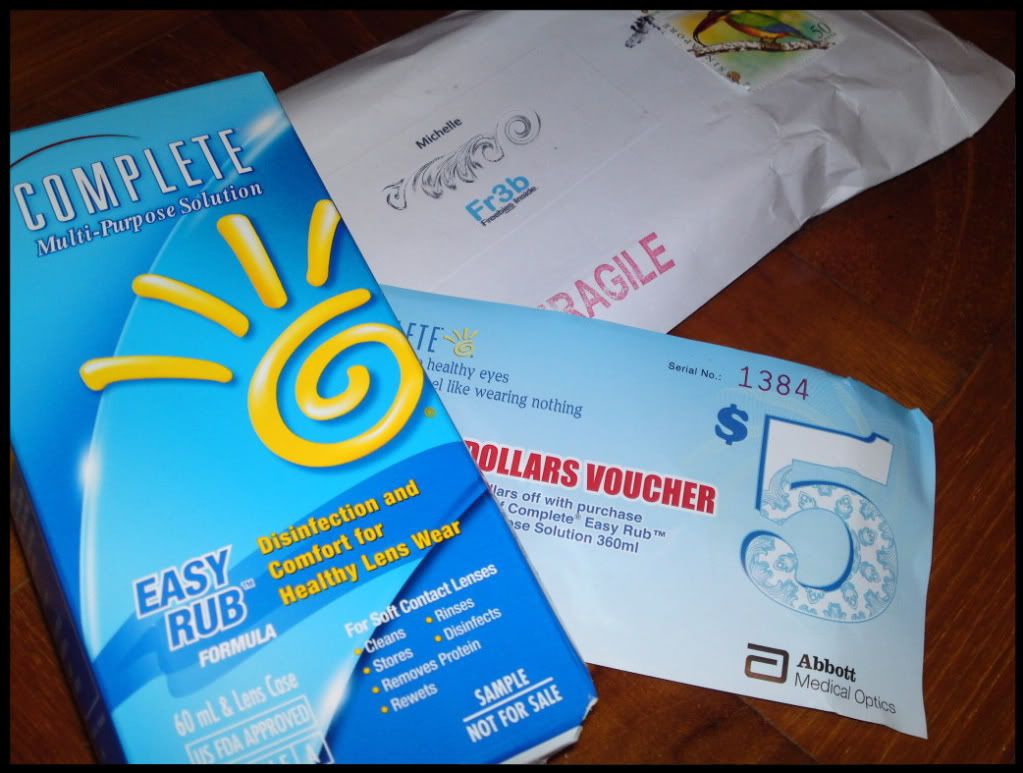 pleasantly surprised. for benefits of fr3b, you can just refer to the previous post. lol. oh and here's my referral link, if you're so kind. :)
... ...
straight after finishing this post, i'm gonna go back to westward iv. it's my latest gaming addiction! super fun. lalala~
2140