porn's
, that is. cute butt lmao. =P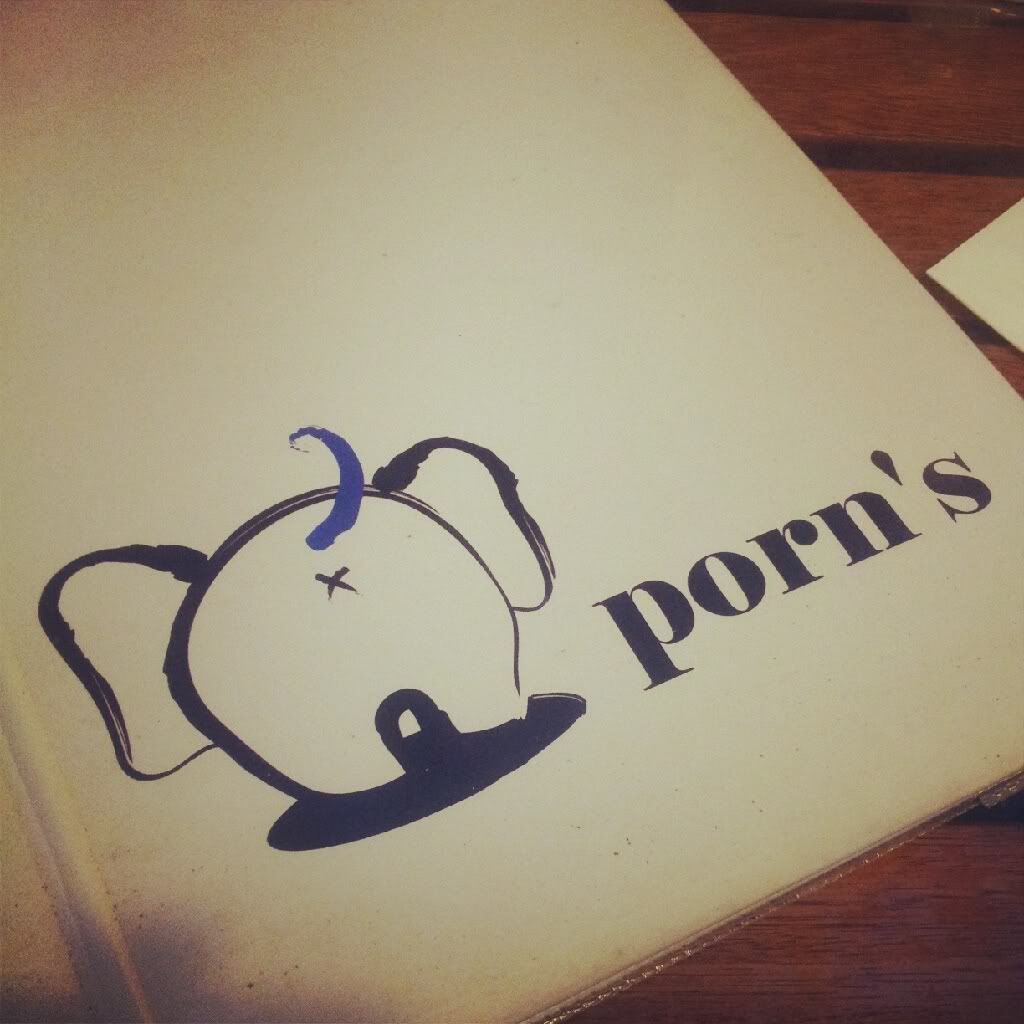 wanted to dine here last week with the gals but didn't manage to do so since it was pouring heavily. and since i was craving for thai food last night, SSD decided to bring me here today. finally! ^^
the place was smaller than expected though surprisingly we managed to get seats even at 7 plus. i guess a lot of people are on leave at home. tsk. didn't get a good look at the interior (too hungry) but i guess nothing special caught my attention. oh ya, and their two-seater tables are too small! >_< menu variety was not exactly extensive, and my first thought while browsing through it was, "wah not cheap neh." lols.
tomyum seafood soup ($12.90) - must-have! we ordered the large one, which was probably enough for 2-3 pax. filled with yummy fish, prawns, sotong, and mushrooms! super nice and potent when drunk hot straight from the pot.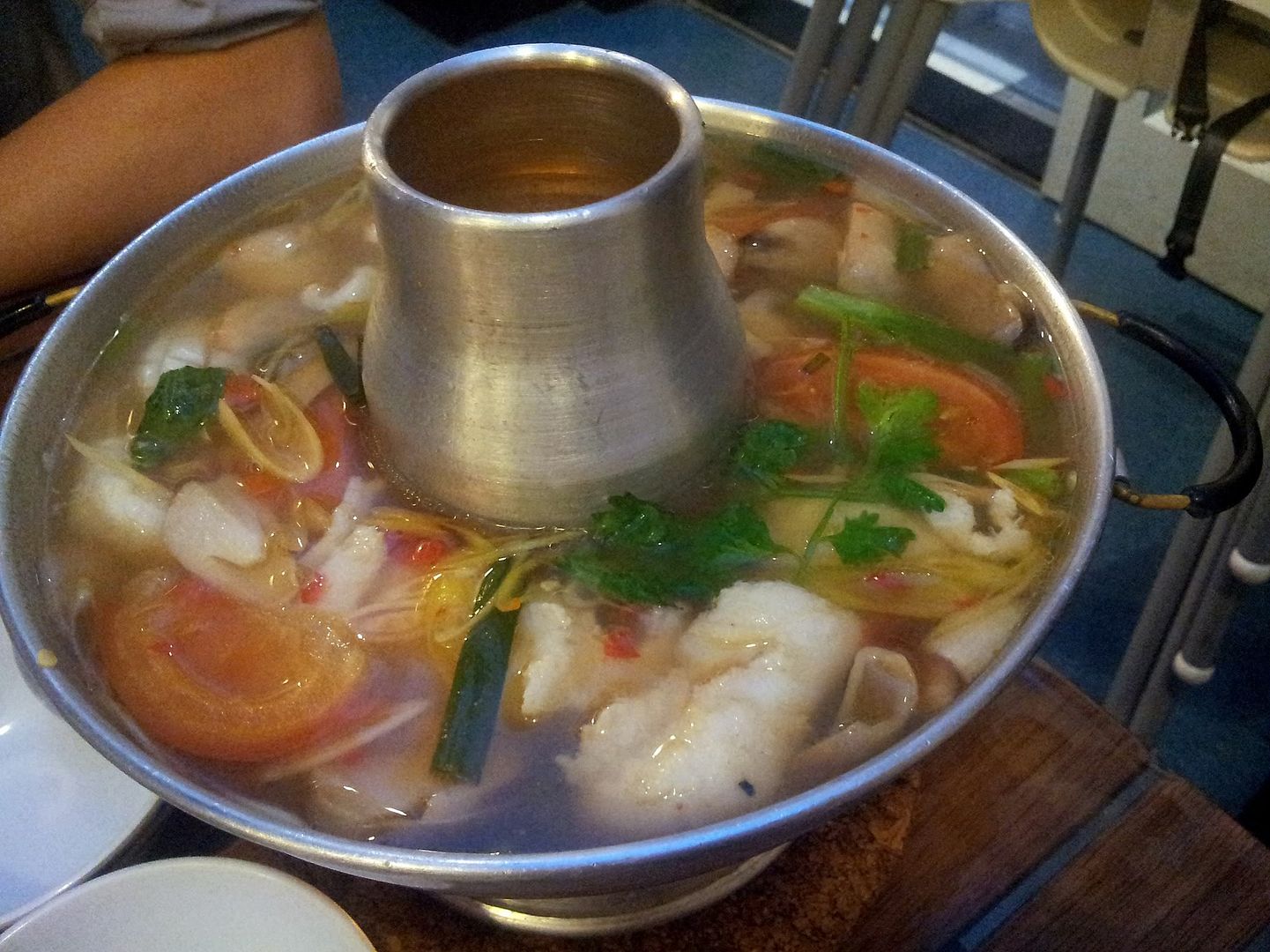 thai prawn cake ($8.90). not much prawny taste, although tasted quite nice fried and dipped in the sweet thai chilli. but honestly, nothing special. =\
omelette with prawn ($7.90). another must-have! caught a whiff when it was served and it smelt soooo good! and there were prawn bits inside. yummy~
stir-fried kang kong ($7.50). nice, but nothing special too imho. only 2 veggie choices and since we didn't know what the other one was, we opted for the safer one. lol.
last but not least, lemongrass drink ($4.50)! it was...rather unique. and SSD didn't like it. lols! i think it would taste better if they had added sparkling water instead. *shrugs*
total bill: $48.05. O_O!! but to be fair, all the food were served pretty quickly and piping hot. staff were not too bad either. will probably drop by again for the soup. =)