it's been a horrific emotional roller coaster ride this past 2 weeks and i've never felt so depressed, demoralized, disappointed, angry, upset, helpless and whatnot in my life. but since i've resigned to the fact that i can't seem to do anything already, let's talk about happy stuff.
one, dinner with ex uni-mates at
kazokutei
. omurice is nice! =)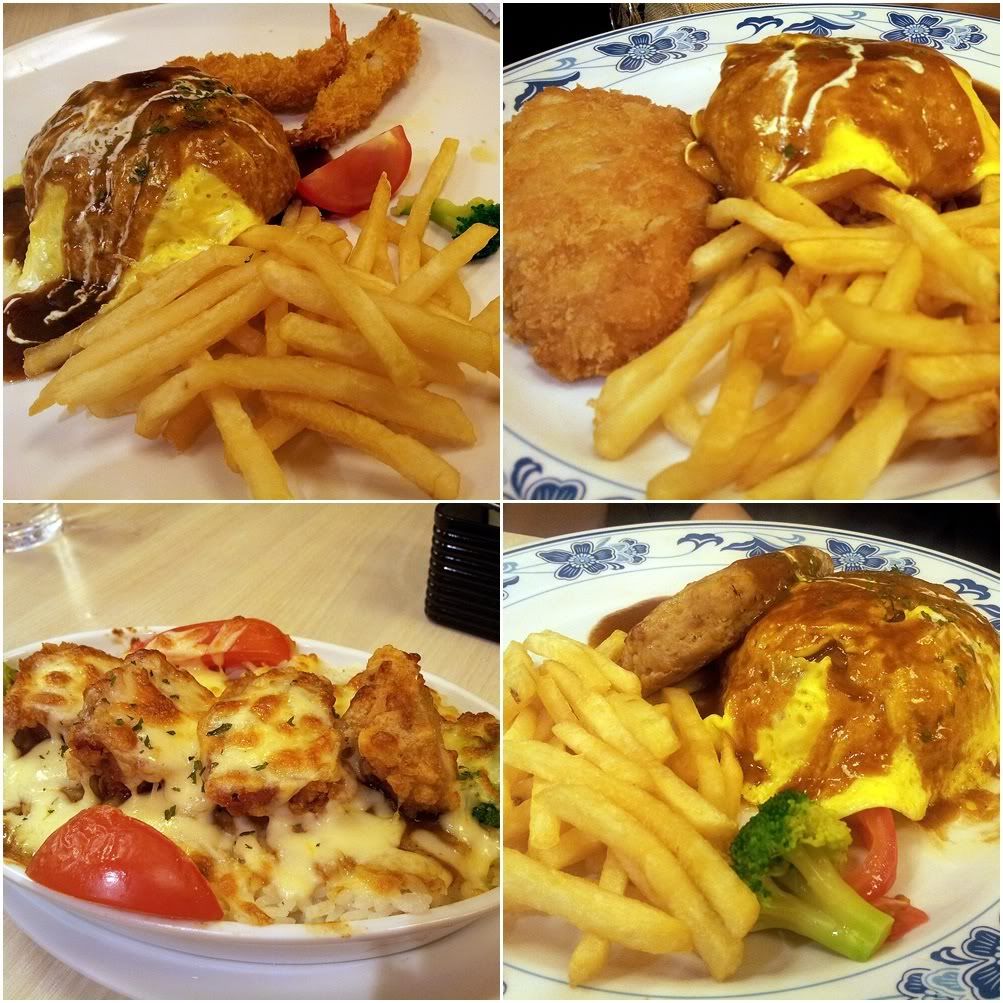 love the dear john gossip session! and shall i say this again? it's the only group where i'm the oldest. that sucks. *insert collagen joke* =(
two, dinner with the gals at
coco ichibanya
. so glad i ate a tiny lunch so i could savor all the curry rice! my cream mushroom omelet was super delish and i'm kinda drooling now just thinking about it. lols.
but the bestest of all, thanks for making me feel mad 感動. 12 years of friendship and you see things that i don't even realize was happening to me. the scariest weirdest craziest part is, that was EXACTLY how i was feeling. kinda disappointed that i'm so weak-willed, but at least i'll have two shoulders to cry on, right? ^^
also feeling uber sad that i didn't manage to tender successfully, and this is my second attempt already! hate myself for being so soft-hearted. hoping for good news next week, or i'll just rot at home and become more useless than i already am. tsk. =(