so yesterday, i was with zhu for dinner and breaking dawn (again!), and she had suggested
kith cafe
. it's conveniently located at park mall and you can see the sign as soon as you cross the road.
we
zhu chose to sit outside in the candlelight (need so lomantic anot LOL) and i must say, the ambience was lovely.
i thought it would be hard to take photos but wall-e proved me wrong! ta-da!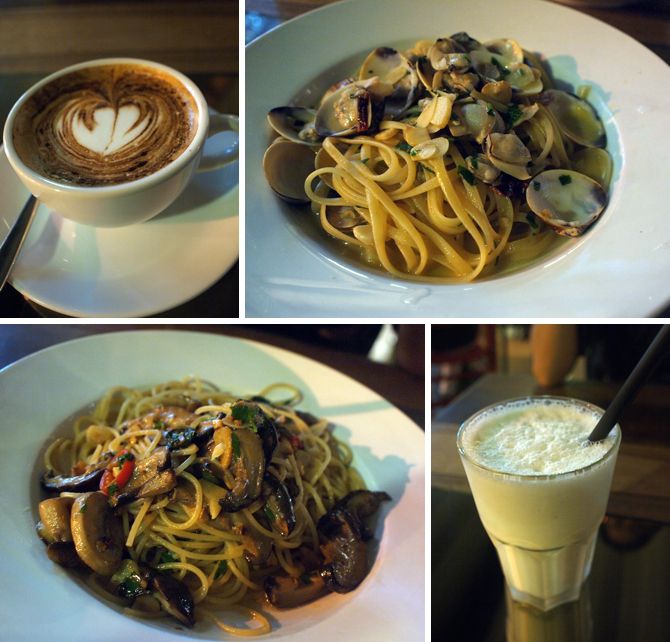 i had a cappuccino, which was quite normal, and vongole (vong-go-leh), which i super like! i don't normally take clams but here they didn't have that usual weird 'clammy' taste. amount of clams was pretty generous too. and coupled with the linguine and white wine sauce. oh yums! i think SSD would like this.
zhu's mushroom aglio olio was pretty yums too. i might try this on my next visit. and she had it with a vanilla milkshake, which looked too milk-overwhelming for me. >_< total bill was $50; kinda ex actually. =\