last week or so i bought these 2 vouchers on deals. it was for a thai buffet at
suanthai
, and we made the cold wet trip down killiney road yesterday. i think we were the first patrons in when they opened for lunch at 11.30am. lol. probably so we got a big table meant for 4 instead. i like!
the service was quite good, and the decor/ambience was nice! pretty comfortable i must say. =)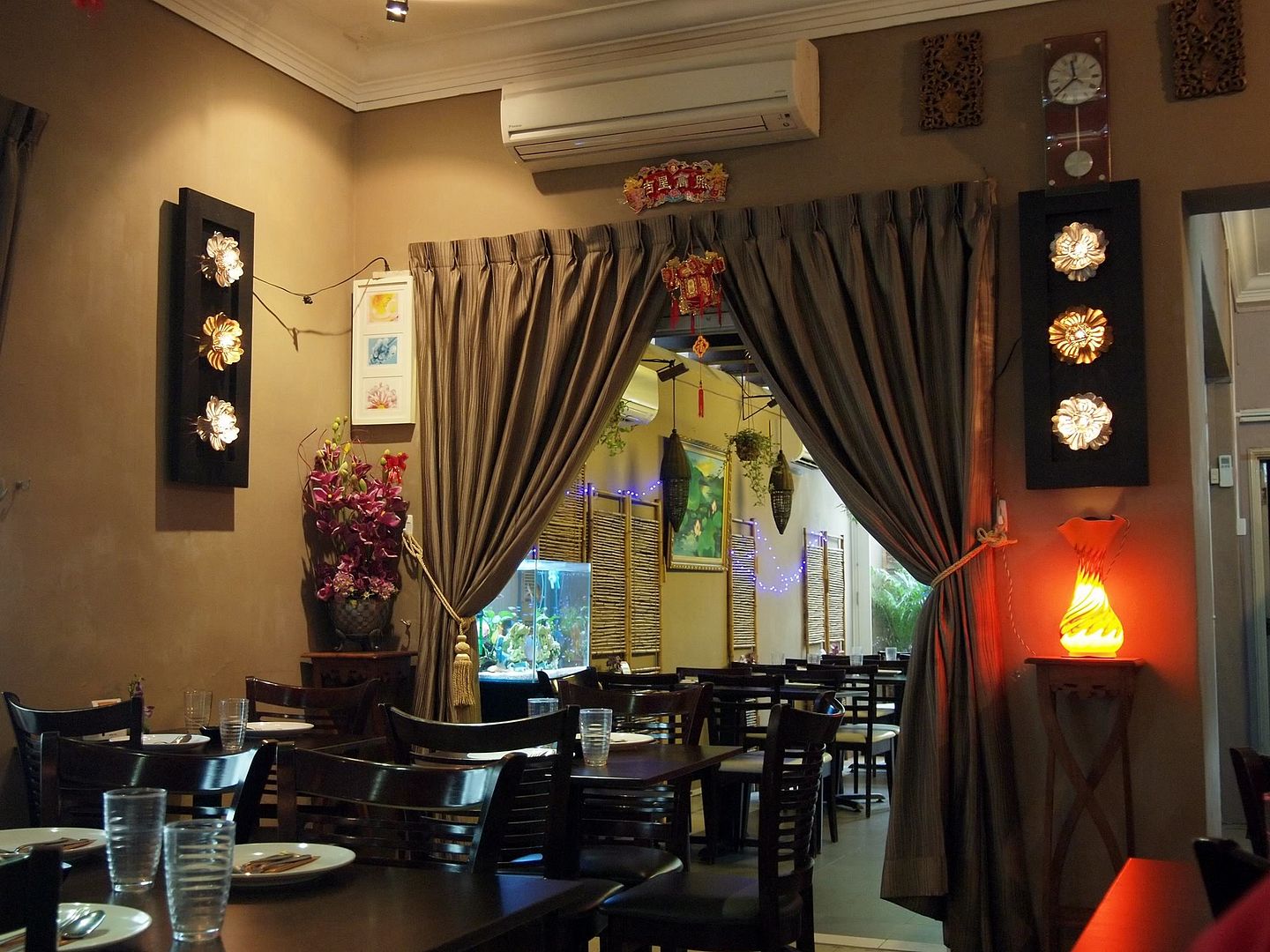 there was an appetizer and dessert table where we could help ourselves. the rest we had to order. can't say for the chicken, but almost all of the dishes i could try were nice! especially the tomyum soup, green curry, and fish fillet! and i ordered double helpings of the spring rolls and fish cake.
i actually wouldn't mind dropping by again, even without the deals voucher, considering we only saved $6 total on it. one thing i didn't like though - they don't provide water. so we had to take the $2.50/pax lemon tea. didn't taste too bad, but seriously, i should have taken the ice from the dessert table and waited for it to melt. -_-

still not used to wall-e's zoom; photos turned out pretty horrible. is sad.