First post of 2015! SSD brought me for dinner today lol. He recommended A-Roy Thai. At Funan Mall. Here's what he ordered.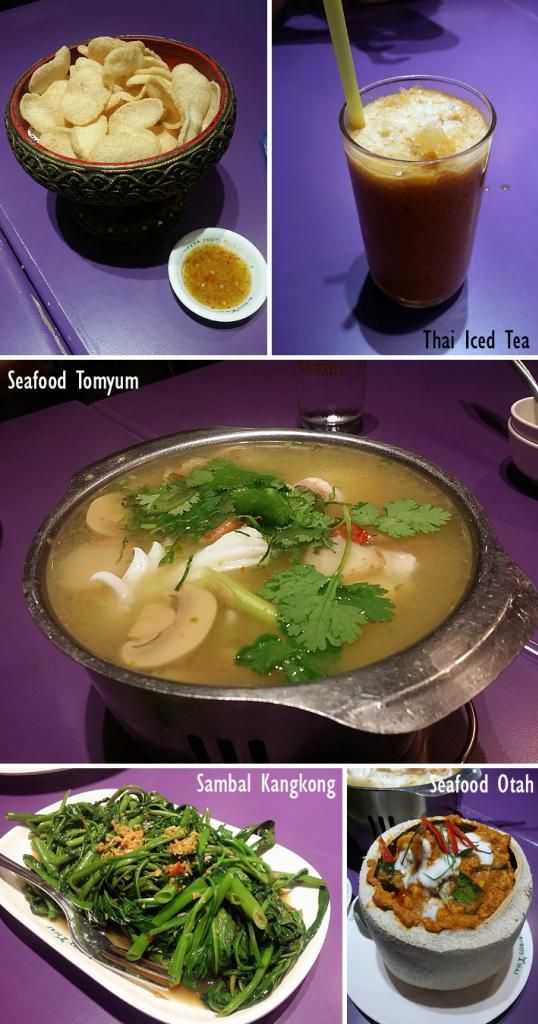 Crackers ($1) were simple and nice. But the dip was pretty spicy. I should have guessed what was coming. Iced Tea ($3.90) was nice too; even nicer than the one we had in Bangkok. I liked the kangkong ($10.90) most. Simple, slightly spicy, and the gravy was flavorful.
Then then then. The tomyum ($15.90). Initially I really liked it. Because it was pretty sour. A few seconds later, I didn't quite like it anymore. Cos it was super spicy! But the ingredients were generous; prawns, sotong, fish, and lots of mushrooms. The seafood otah ($18.90!)......I don't know how to describe it. SSD said it was probably one of their 招牌菜. For me, I don't think I ever wanna eat that again. LMAO. There were prawns and sotong inside too. As well as some bits of I-don't-know-what. But WAY TOO SPICY!
Total bill was $61.90. Sibei expensive I tell you. I'd certainly rather have Coffee Club instead. =(