manicure and pedicure session with colleagues at summer sweet in the morning.
did a hydrating treatment (half-leg) as well. pretty shiok. first they did the usual buffing and shaping of my nails, then sprayed some oil thingy, den some lotion thingy, massaged a little, and wrapped up with cling wrap. lastly they put these weird socks/boots on.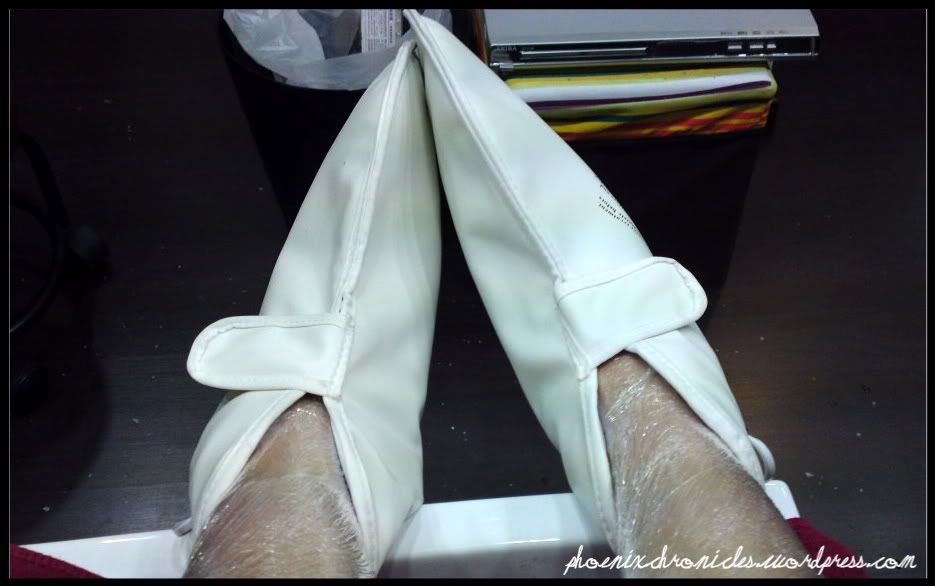 we kept laughing at it. lols. it's supposed to heat up and let your skin absorb the hydrating lotion faster. but honestly i felt no difference. lucky is free one. =|
decided on a french pedi since my toenails were pretty long. added a 3d ribbon, some bling bling, and ta-da!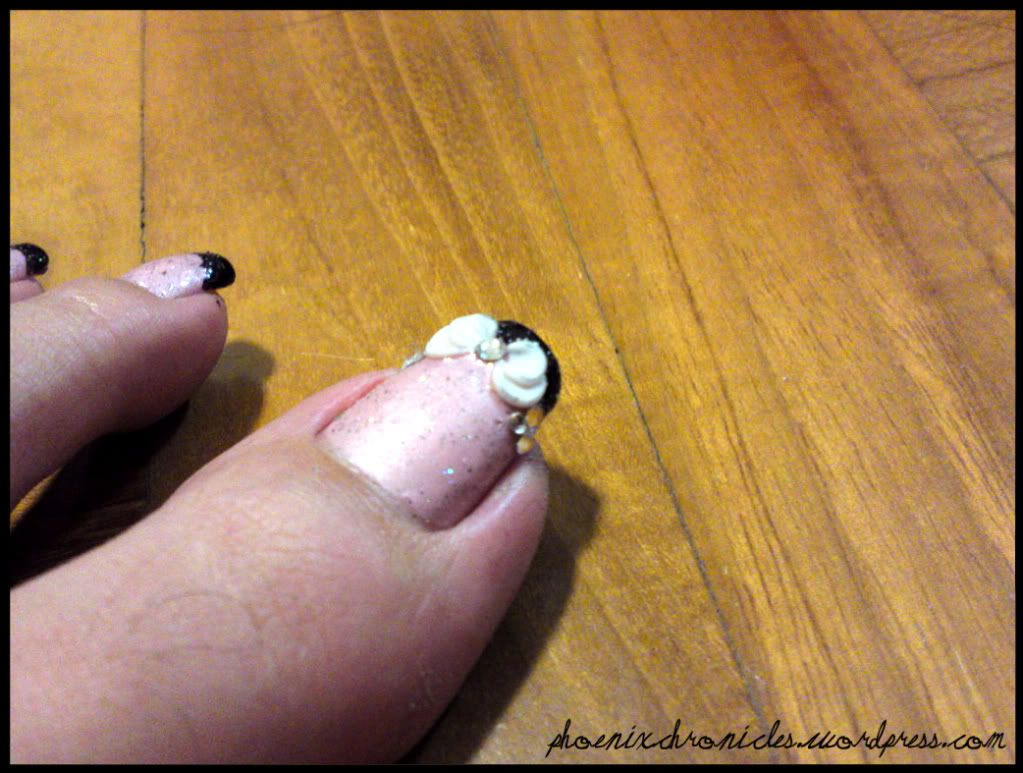 cute hor? so tempted to get gel extensions so i can do ribbons! lol.
opted for my favorite purple base, a couple of nail art, and some blings for my fingers.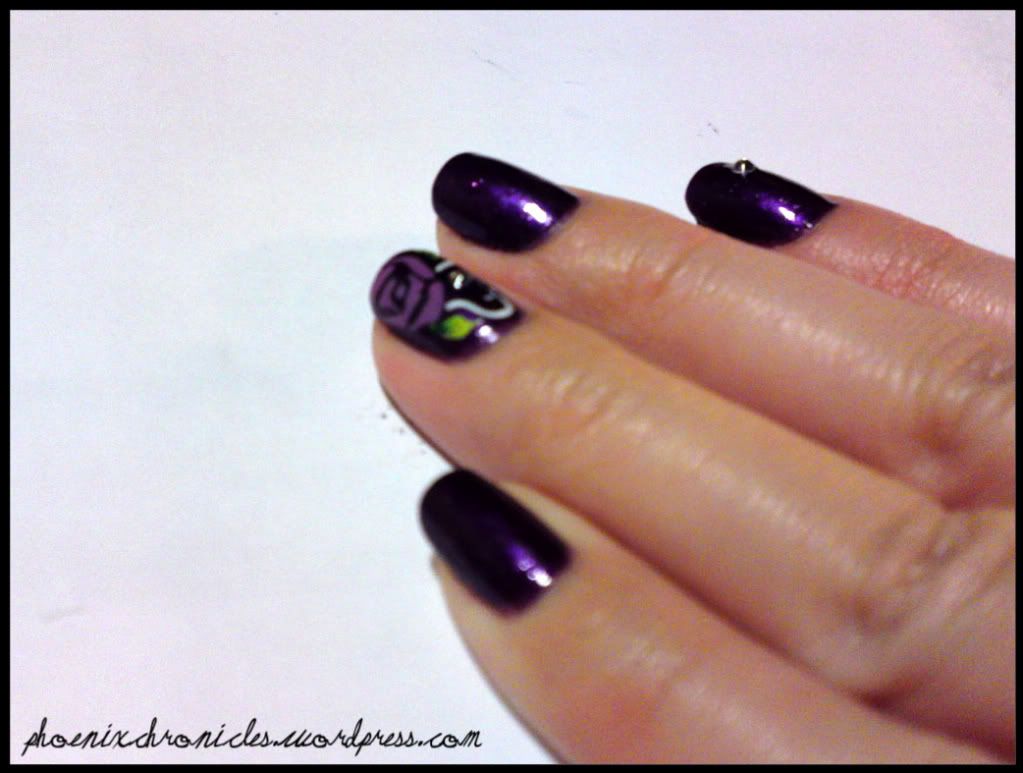 happy girl already! then lunch + LP's birthday celebration at this HK cafe.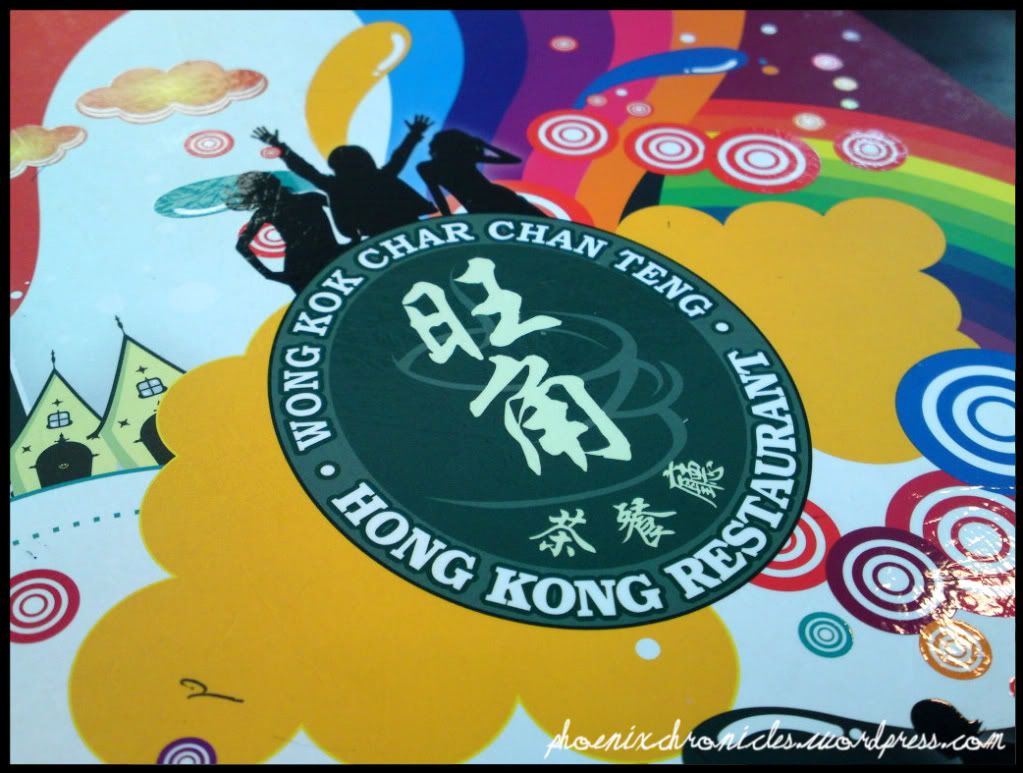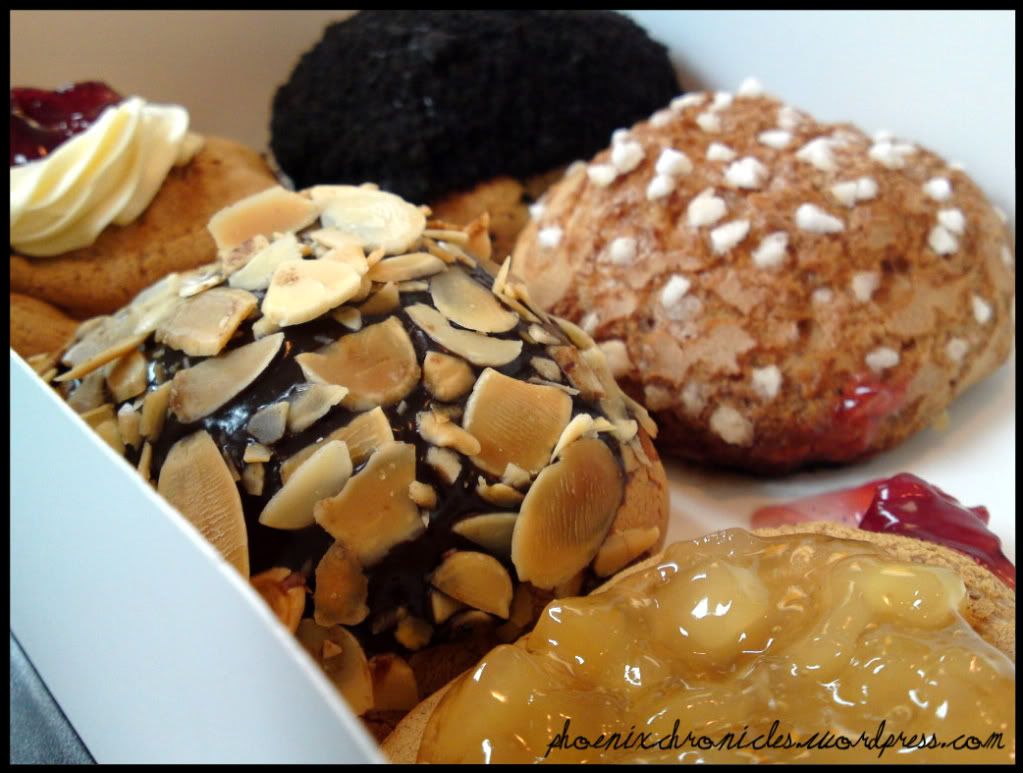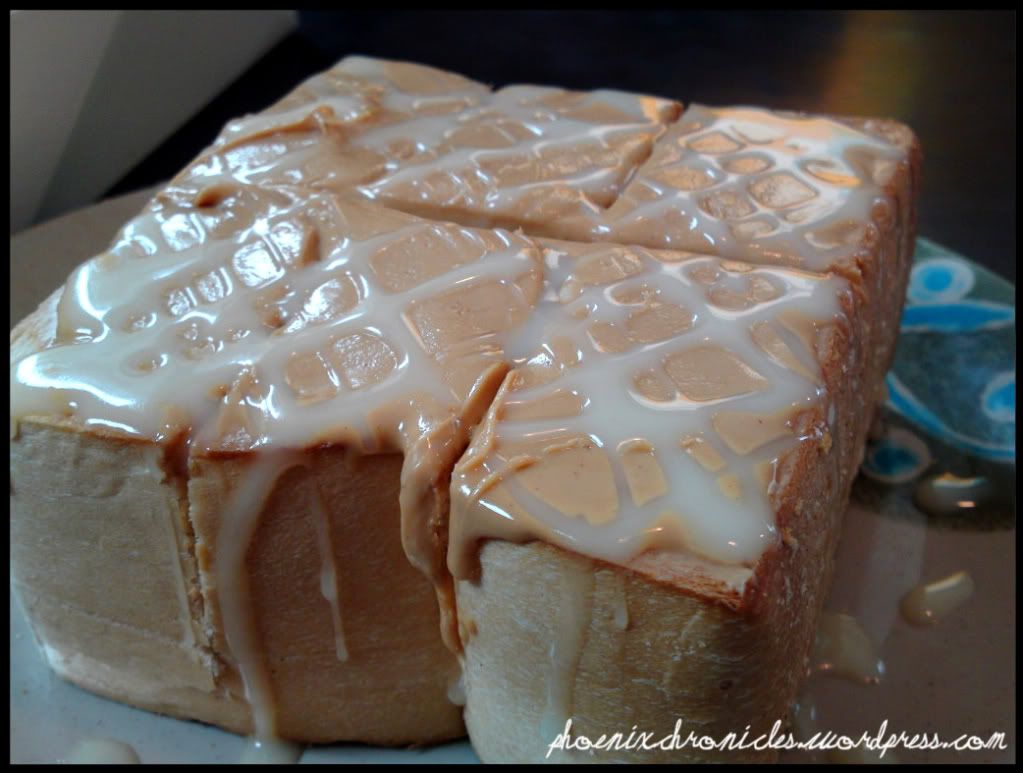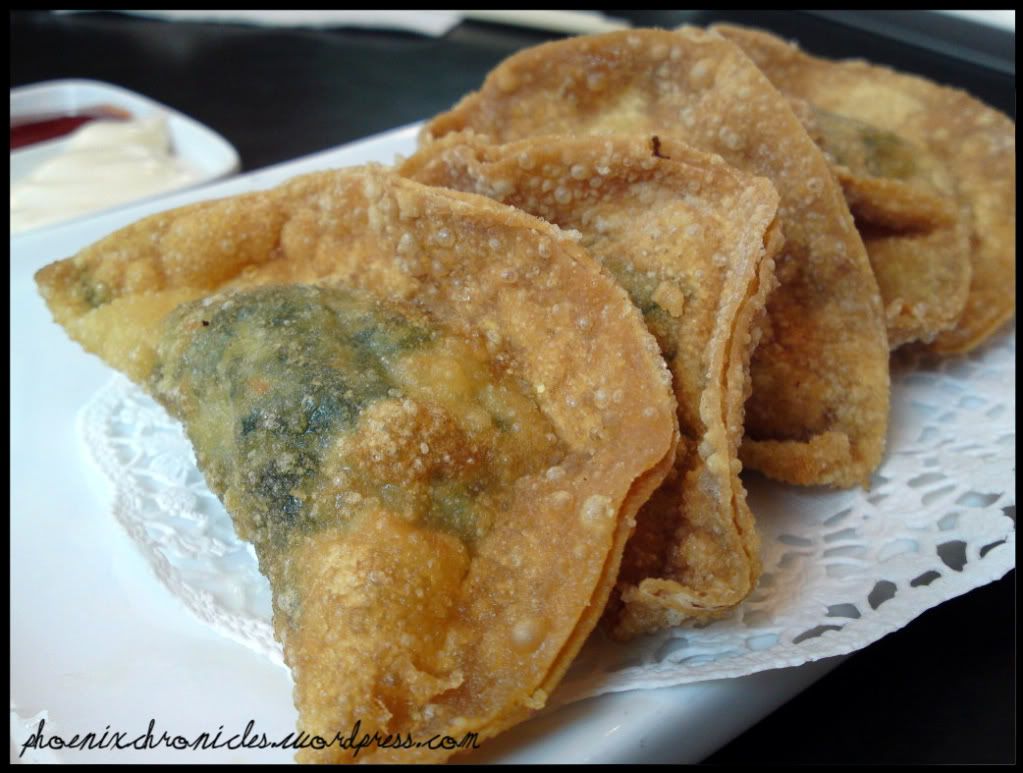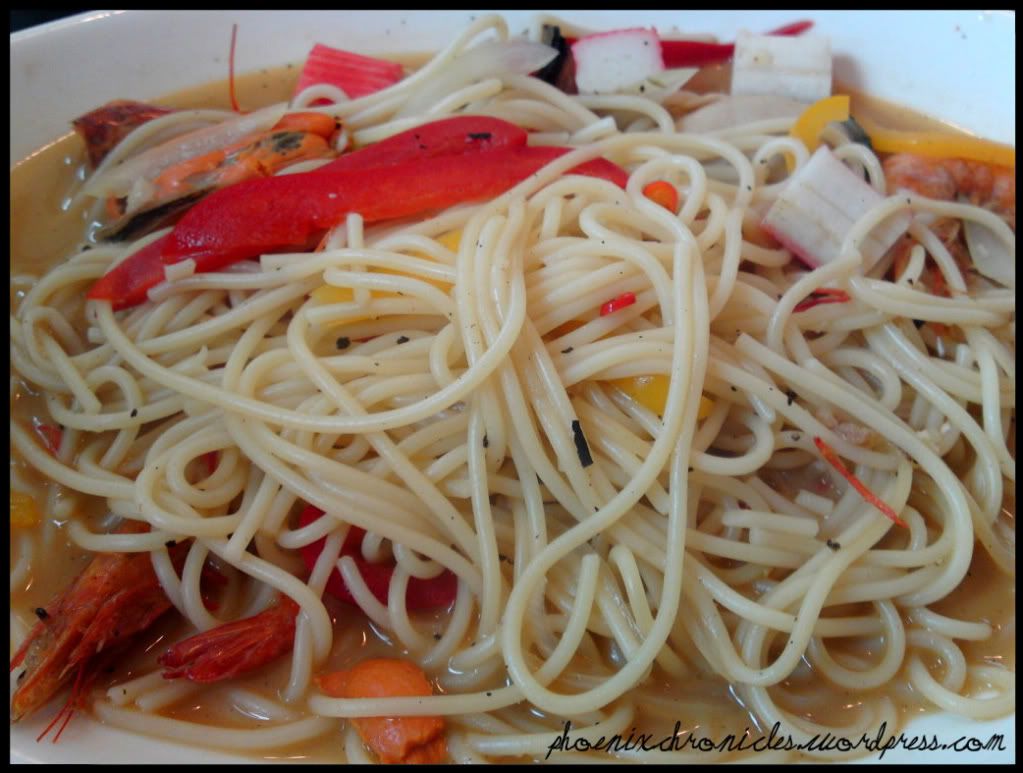 seafood spaghetti was super spicy. see those cut chilli padi? was sweating like mad but we had the perfect quencher.
.
.
.
a HUGE glass of milk tea to share.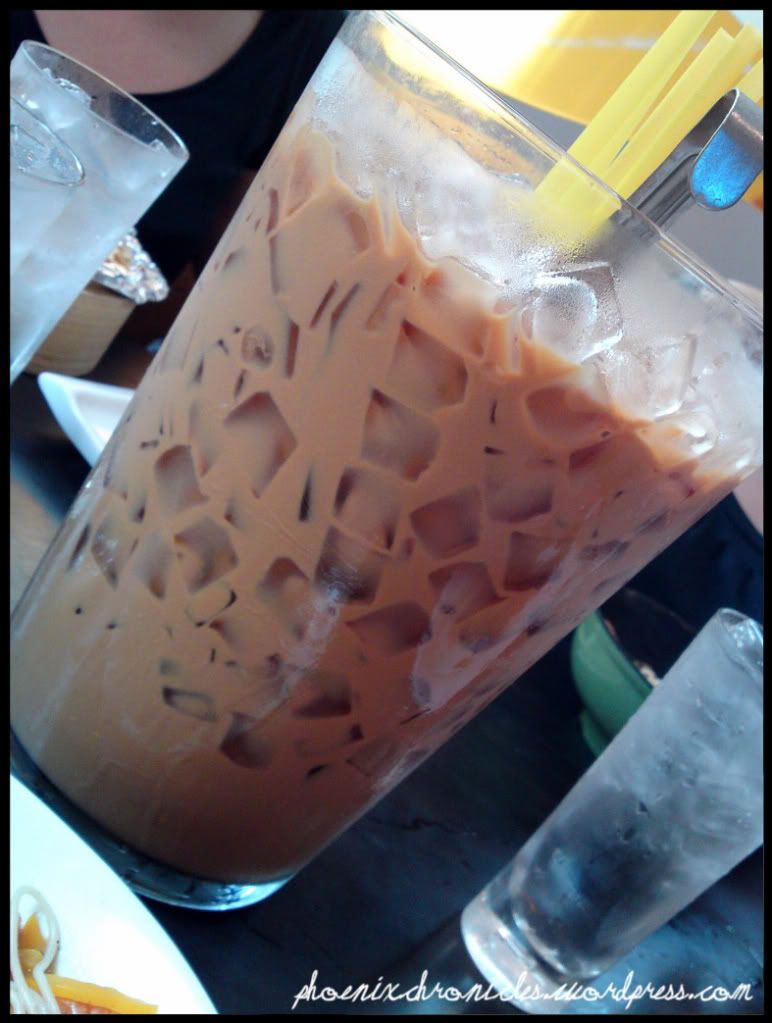 (compare that and the normal tall glasses beside.) turns out that at this cafe, you could have this for free if it was +/- 3 days your birthday. 5 or more people = huge glass. tastes quite nice too. too bad it was waayyy too much for us to finish.
what's a birthday without cake?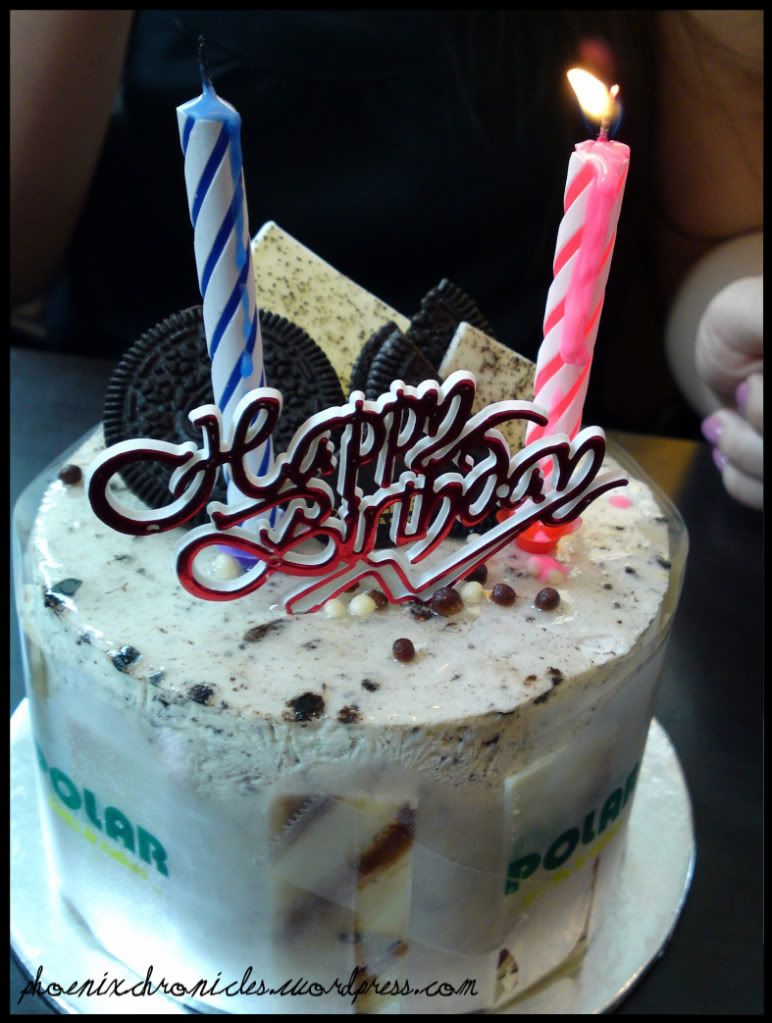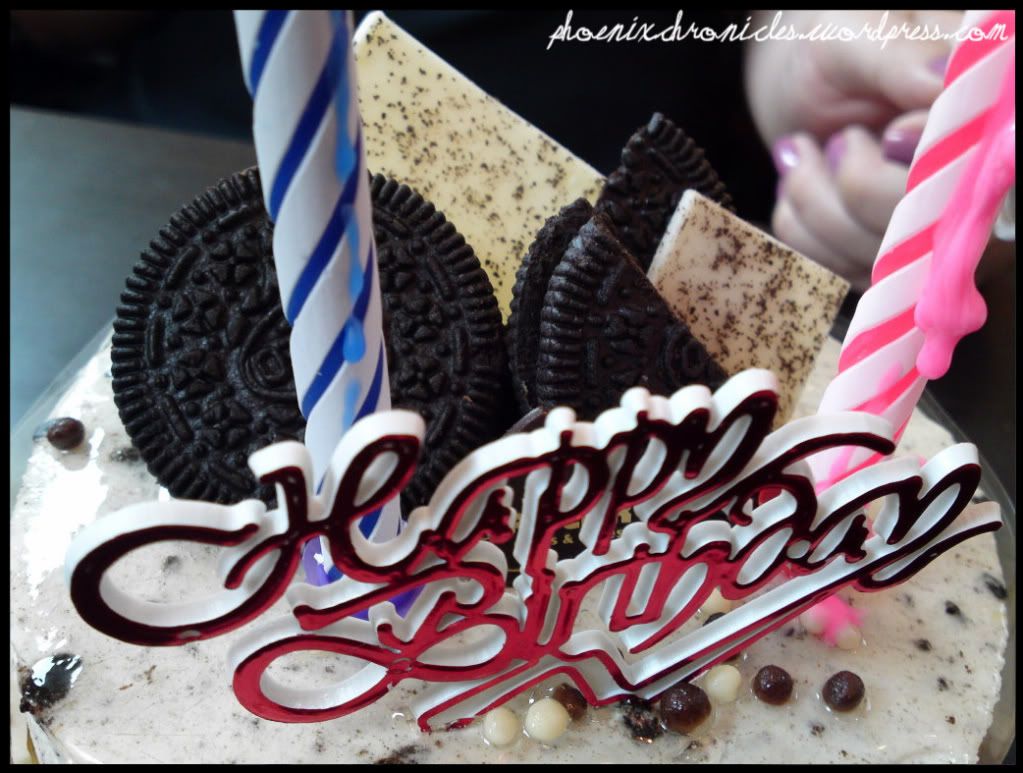 cookies n cream mini cake from polar. yummilicious~! loads of fun and laughter. i like how i can just be myself with them. /loves.
then met SSD, who had been waiting an hour, or so he claimed, for me to finish lunch. *muacks* we had a little time to spare so we walked from bugis to suntec. was surprisingly near. hmmmm. (the poor 病貓 was wearing jacket under the hot sun. mad one lor!)
went back plaza sing for our movie.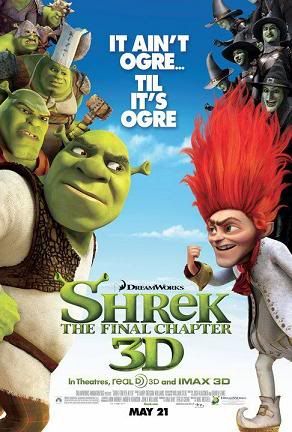 was thinking between this and robin hood, and i'm glad i chose this in the end. it wasn't exactly hilarious, but it was funny enough to entertain me. and puss-in-boots is cute! me likes.
lalala~ totally enjoyed myself. so when can i have more of this?
0120