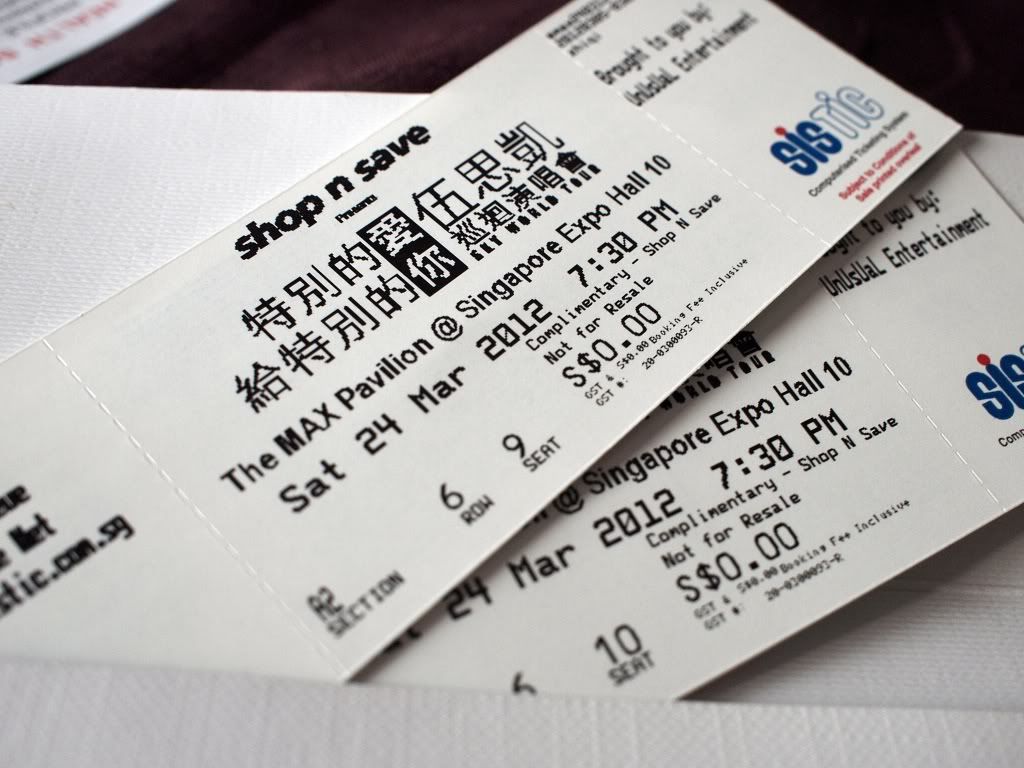 lots of drama before i actually managed to make it there. after being rejected by loads of people and feeling utterly sad and disappointed the entire day, i finally found 親愛的 to go with me! and the best part is, she actually wanted to go to the concert, and not just accompanying me. ^^ i hate it when people do that (i.e. don't want to go but just go to pei me) so i try not to force people. but i
reeeaaallllllyyyyy
wanted attend this concert. so still must 厚著臉皮 go around asking people free or not. tsk.
mega happy when we were finalizing our plans. =D it's like 冥冥中自有安排 lor. cos actually she also rejected me in the afternoon already. when after work she realized it was 伍思凱's concert, she immediately said she wanted to go. but it was past the 5pm deadline my mum gave me. so sad. then when i reached home, i found the tickets on my table! imagine if she never ask me whose concert it was.
gua gua gua~~
did some youtube search on his songs the night before and realized 原來 so many of the songs i like are by him! like...
anyway, it was scheduled to start at 730pm but we only reached around 745pm. still so many people queuing to enter. it later started around 8pm i suppose. photography wasn't allowed at first, so i missed the front part of the concert. it's pretty dumb actually, cos 伍思凱 himself actually encouraged people to photograph him; he even posed for people to snap. tsk.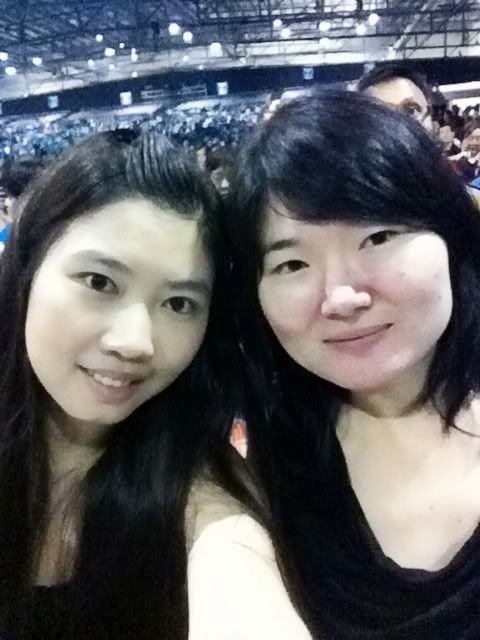 i initially thought his songs were all slow and sentimental, but surprisingly he sang quite a number of fast tracks as well. his dancing is a little....weird though. lol. i guess i still prefer slow songs. super love his voice! and there was a white piano at the corner. romantic-overload can?! =|
after his walk (he was like, 10 steps away from me but i was a little to stunned to snap a shot. wasted lah! and he's quite short by the way.), cameras and handphones started coming up so i thought i'd do the same. lol. om-nom totally sucks at zoom+low light, and my stage photos ALL turned out blurry. had to make do with snapping from the screen. sad.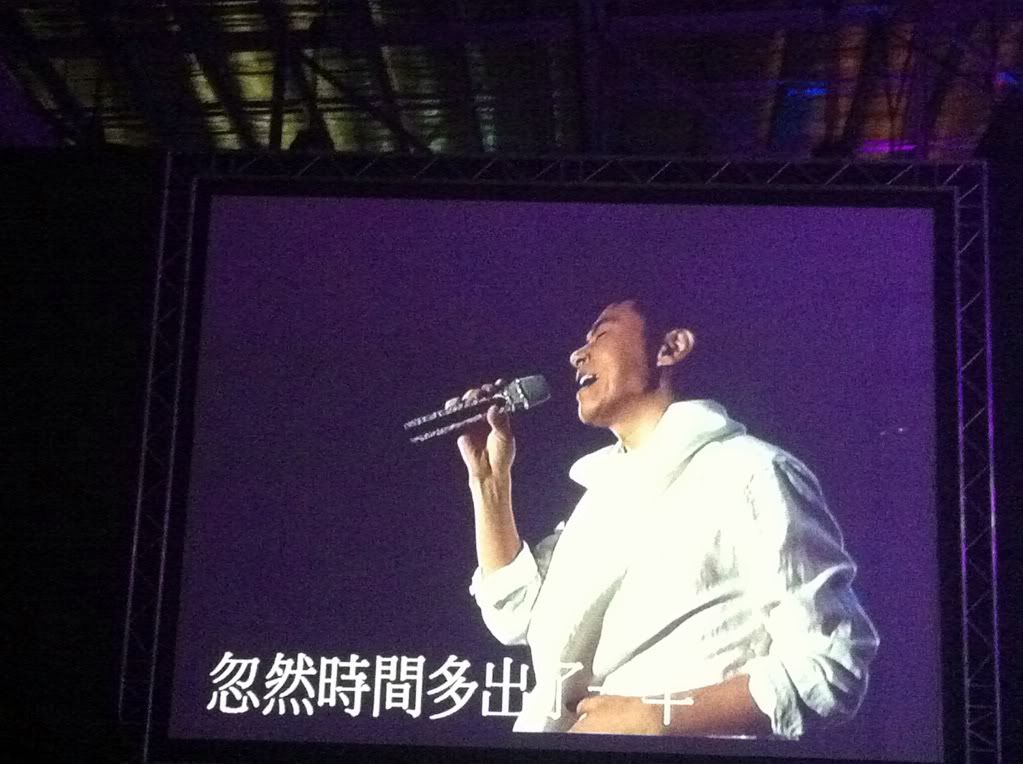 by the way, he sang all of the above songs last night, plus a whole lot more, including those that he wrote for others. like 秋天別來 and 啟程. talented nehhhh!?!
he also spoke about this particular song which he wrote about his first love and how he cried while recording it in the studio. and also showed photos of his family. the look/smile on his face while singing and staring at the photos - priceless. super duper 感動 by everything about him! lols.
and the best part? at the end after he said goodbye, and the stage lights went off, and the hall lights came on, the fan club started chanting for an encore. AND HE CAME OUT LEH! lol. (clad in t-shirt and jeans already lor.) since quite a lot of people had already left, we all gathered at the front of the stage. managed to take a bit more photos.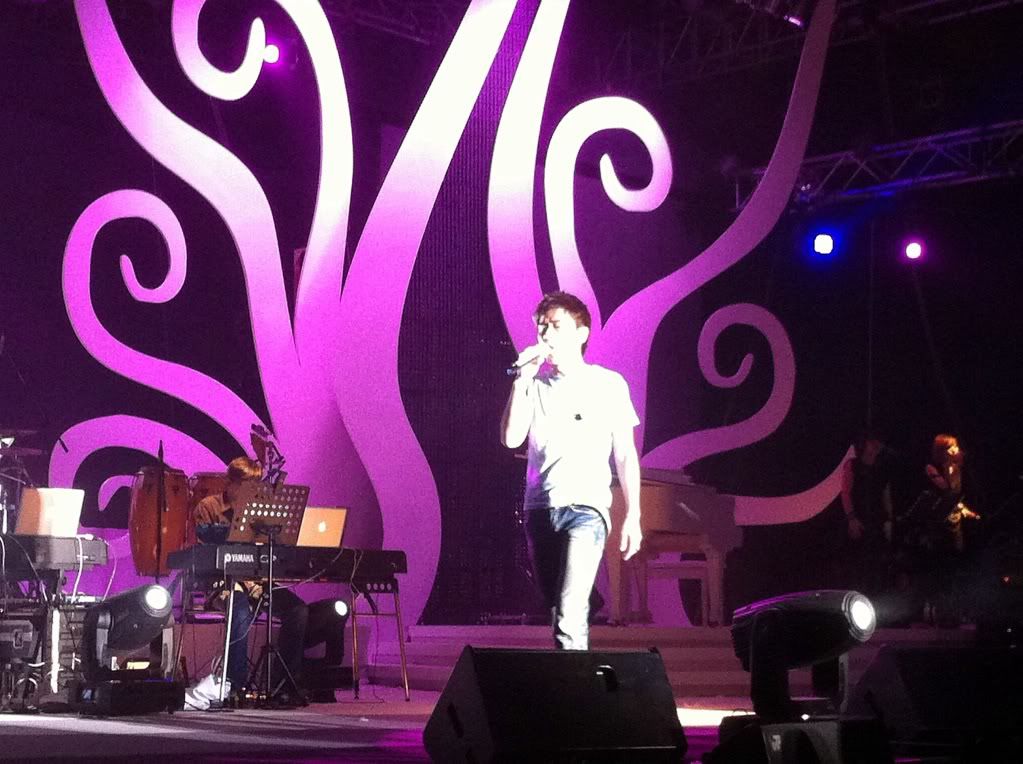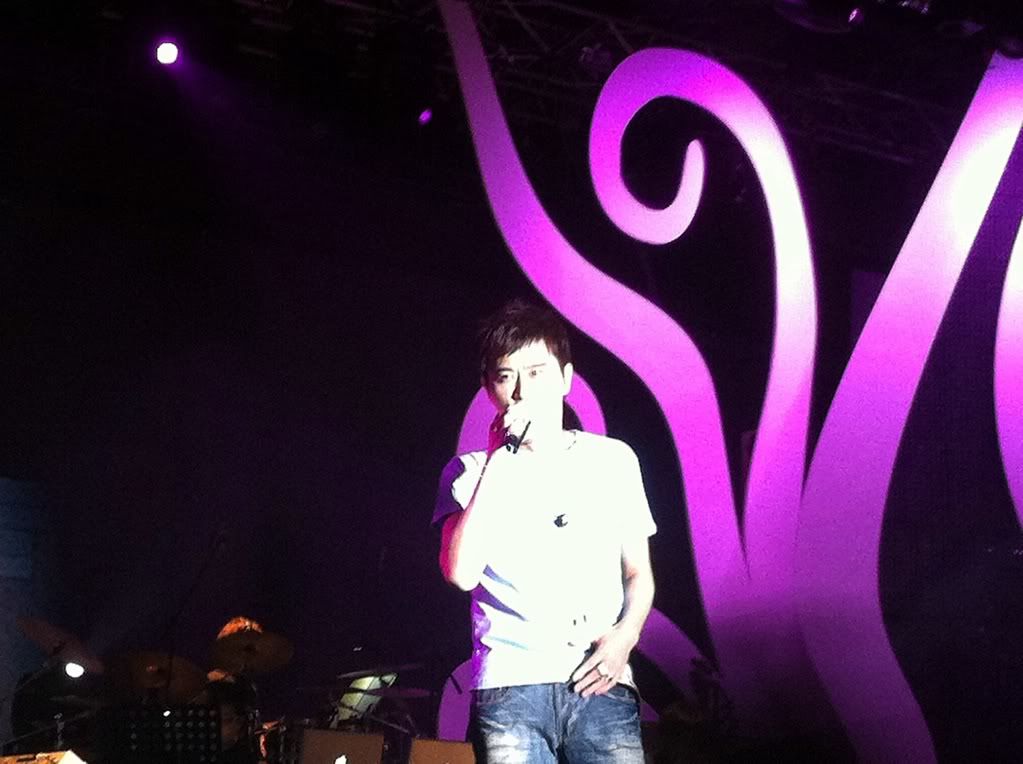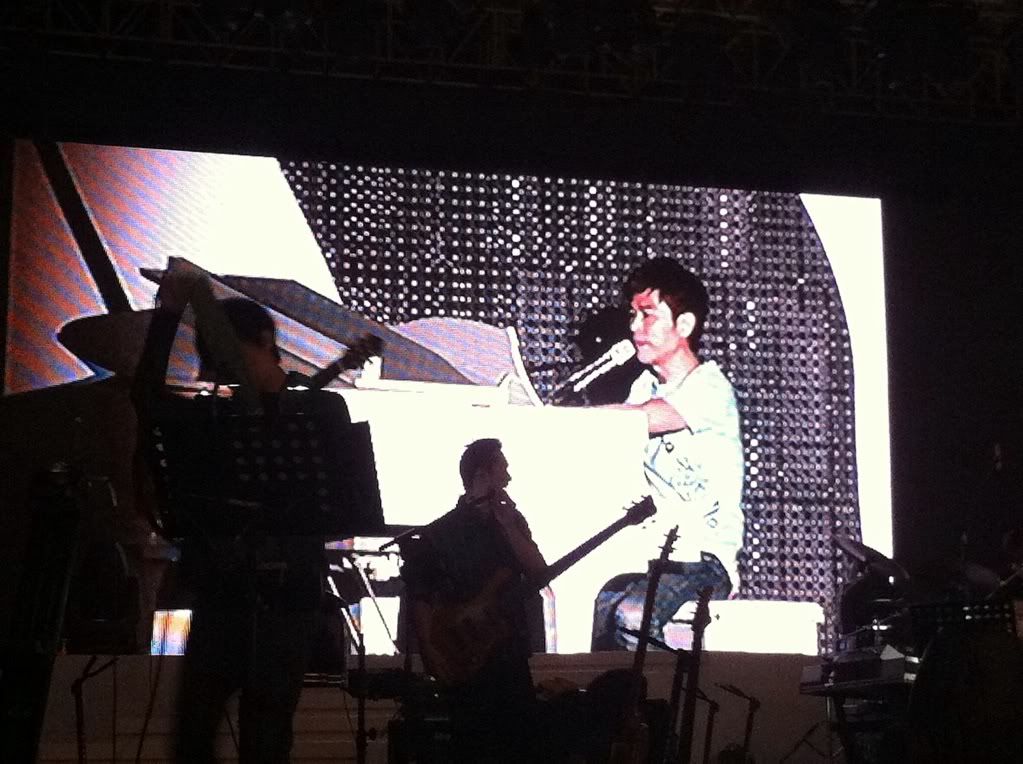 he sang quite a few more songs and i managed to record his last song. it was my favorite 分享 which he sang once already. i thought he would be singing the slow version this time, but nooooooo! this is probably the only thing i didn't like. the slow version is SO MUCH nicer.
last bow. bye bye! (almost 3hrs of him, no enough! super thankful and happy that i didn't miss this concert or i would have regretted it so much!)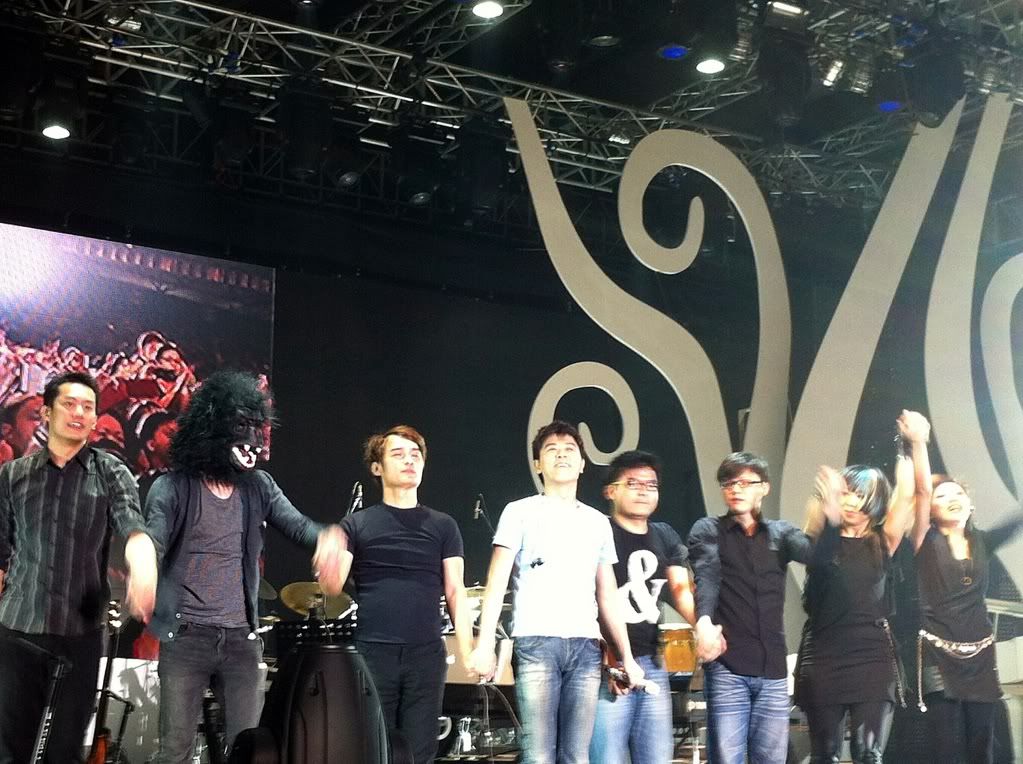 i don't think he looks 46. do you?