i'm sure everyone's heard of hada labo and their
"one drop lock up the ocean"
thingy. it's supposedly extremely popular in japan and quite in singapore. have only tried a few of their samples so far, which i wouldn't think is enough to show results. so tah-da~! i got sponsored a bottle of the no.1 best selling whitening lotion in japan!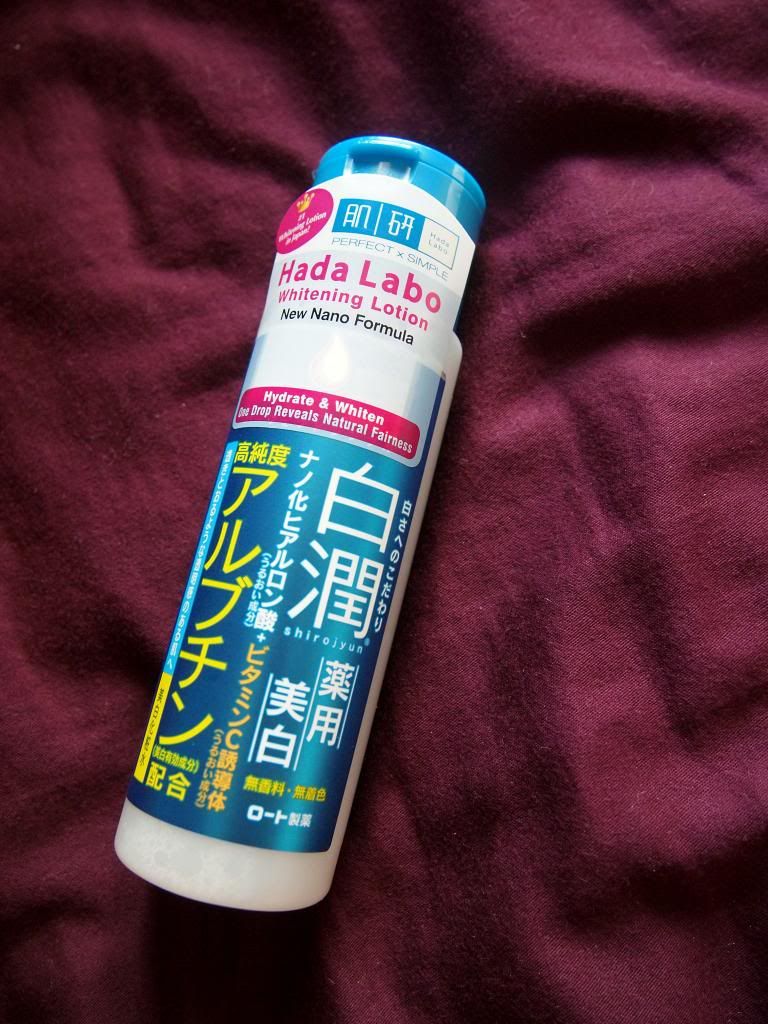 it has 3 main ingredients:
♥ natural bearberry (arbutin) to fight dark spots. it also smoothes and clarifies to optimize skin's radiance and translucency.
♥ a special blend of vitamin c to help skin recover from accumulated sun damage while reducing the appearance of dark spots.
♥ unique triple hyaluronic acid formula to fully hydrate skin from surface to deep within.
hada labo uses only the finest and purest ingredients without the unnecessary additives, colourant, alcohol, fragrances, and mineral oils, staying true to its brand philosophy of PERFECT X SIMPLE.
my take on it:
by lotion, they actually mean toner, so its texture is definitely more watery instead of creamy. it gets absorbed / dries up quite fast, although it leaves a slightly sticky feeling on my face afterwards. i guess it's because it doesn't have alcohol?

i've been using it for about 2 weeks, but not much effects to be honest. maybe a little bit more hydrated. guess this needs long term usage to see results.

it's about $23 from watsons and guardian. :)