Last saturday, we started driving around giving out our invitation cards. The final stop was SSD's cousin, who introduced us to this 'hidden' place -
@punggol
. It's basically just a cluster of restaurants with some pool/billiard centre nearby.
The place was fairly crowded when we reached. We chose
pitstop 24/7
, mainly for its more affordable prices. They serve a mixture of asian and western dishes. And obviously its bicycle-related.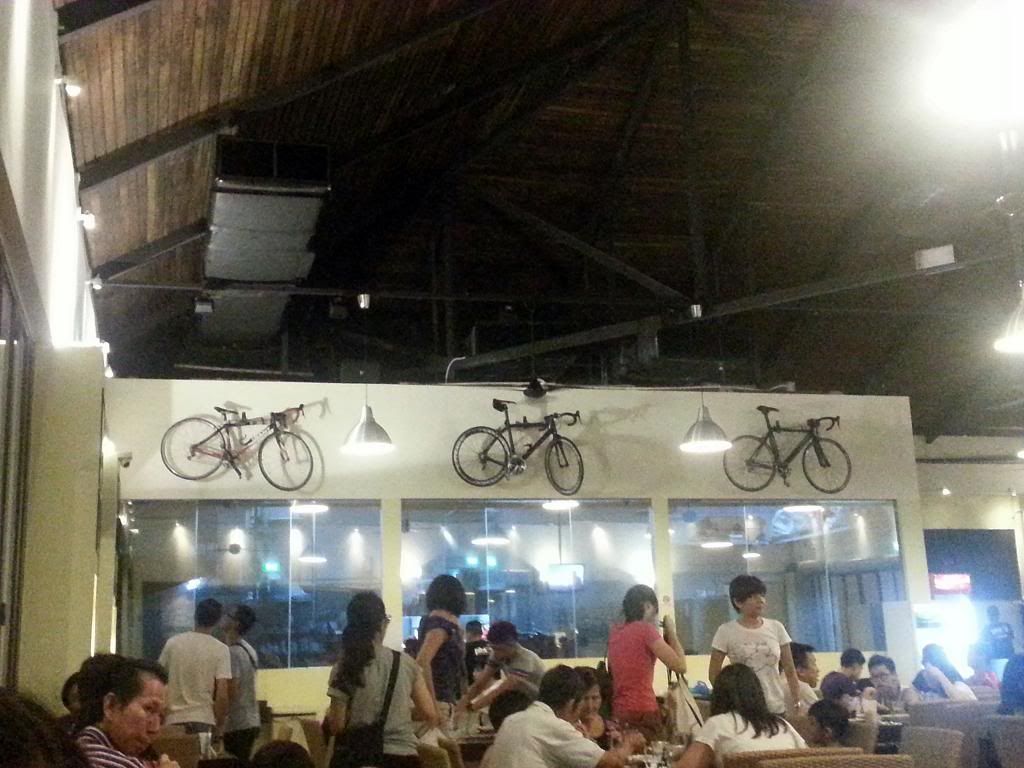 I got the milo godzilla (my first time trying) and SSD had the coconut. Both took pretty long to arrive. But nevermind, cos my godzilla was yummy! Then we waited for our food. And waited. And waited. And waited. For almost an hour I would think. And we complained twice.
Here's my claypot noodles. A major disappointment. Came with those hard noodles, a few pieces of chicken (which I don't take), and those veggies. Gravy was salty. I really should have ordered something safe. Like fish and chips. -_-
SSD ordered the thai tomyum soup and rice. A bit of drama with his dish but I guess it wasn't their fault we didn't get what we wanted. =P Anyway, forgot to take photo cos I was starving. His was a little better than mine. At least his had prawns. Well, tiny miniature ones. Didn't exactly taste very nice either.
In conclusion, the name's just right. Just a pitstop, have some drinks, and forget the food please!