SSD and I celebrated our 4th year anniversary last weekend. We had a staycation at
Riverview Hotel
plus Japanese buffet dinner. Personally I find that hotel pretty inconvenient but no choice since SSD can have free upgrades there. Boo.
Here's the Executive Club Room. Quite alright, except the TV was horrible. We were stuck with channel 8 most of the time. But lucky we brought lots of Running Man on the ipad! Lol.
Dinner was at
Irodori
. Seated smack in the middle (something I don't like) so no photos. It used to be my favorite Japanese buffet place. Read, USED TO. I was really disappointed this time. Food either took ages to arrive, or was served wrongly. Sure it was packed full, but that's no excuse eh?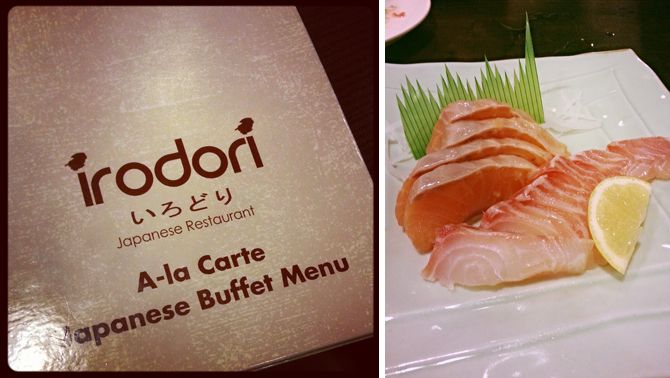 And the food quality! Oh my, the salmon sashimi was terrible. Okay to be fair it was edible. BUT. NOT. NICE! Coming from a Japanese restaurant, the sashimi looked pretty ugly. Some of it weren't even sashimi quality I think. Greedy me ordered too much and in the end we had to play 中及密碼 for it. Quite spoil appetite.

To be fair let's see what was nice. The complimentary shrimps were okay. So were the zaru soba and salmon handroll. And the salads. And some mushrooms. Oh and the teapot soup. We got a few pots even though the taste isn't as good as before. The rest were just meh. =(

So Irodori, we've had some great times together, but I guess it's over. It's not me, it's you. You're just not worth the effort (and money) anymore.

Then enjoyed 4pm late checkout the next day. ^^v