Valentine's this year was a simple affair, as with most of the other festivals. It was a busy, working day full of rushing tenders, a business lunch, and a site showround. Spent more than half a day outside. Phew.
And as always, SSD sent me a bouquet of roses! To the office again. After I told him this year wasn't necessary. <3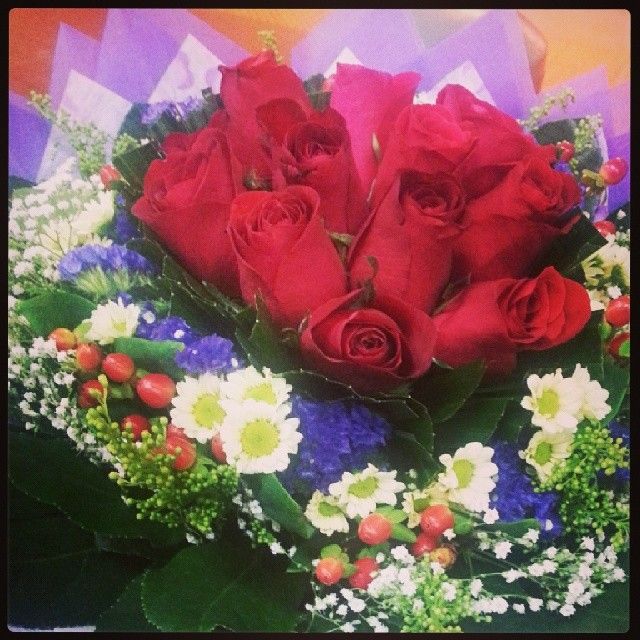 Pretty! But very heartpain cos it always ends up in the dustbin after some time. :(
Anyway, was able to get off work 'early', and we headed off to buffet dinner at
Clover
. It's located pretty deep, next to Seletar Airport. Had to walk a lonely stretch of road from the bus stop. Not for the weakhearted to walk alone at night. Lol.
I thought it would be empty, so I was quite surprised when a family came without reservations and was told the restaurant was fully booked. And guess what, they only had 2 staff serving our section (not sure if they were in charge of other sections as well) of about 10 tables, so service was extremely slow. They tried to be nice and polite about it though.
Food was average I would say. Not enough to make me go through all the effort definitely.
Hits were the hotpot (we ordered beef and fish slices), the grilled mushrooms, grilled salmon, salmon aburi sushi...the end. Lol. I think we ordered some which didn't appear, whereas some would have been hits if they didn't come too late.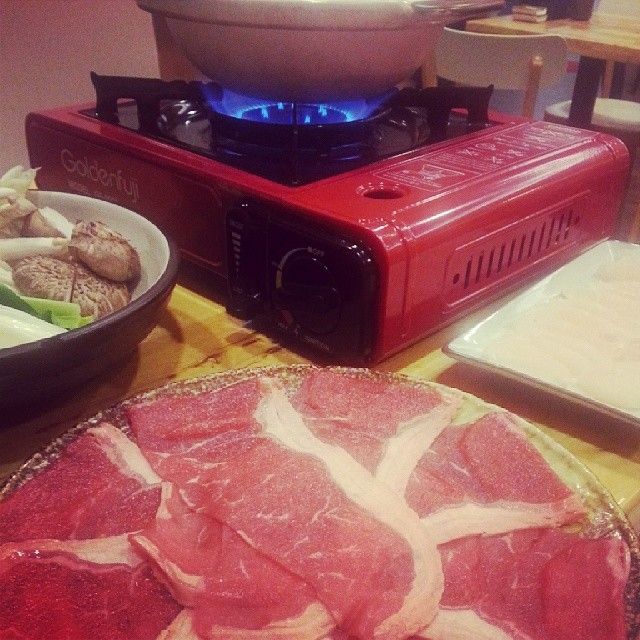 It was extremely disappointing that the salmon sashimi was a big big miss. It looks NOTHING like what was shown on the Facebook page. Quite obvious that it was frozen for quite some time and wasn't fresh anymore. (Don't doubt me, I deal with meat everyday lol.) Tasted weird too. In the end we shabu-ed it. -.- SSD ordered steak too, which was also disappointingly tough.
Price-wise, it was considered 'worth it', as it costs $39.90 nett per pax and the ala-carte prices were pretty expensive. The hotpot is $45, and steak is $18. Though I seriously doubt anyone would order ala-carte.
The environment was okay; we managed to get a window seat, but as it was night, we couldn't see any planes taking off at all. There is also an open area at level 3 for a better view of the runway. :)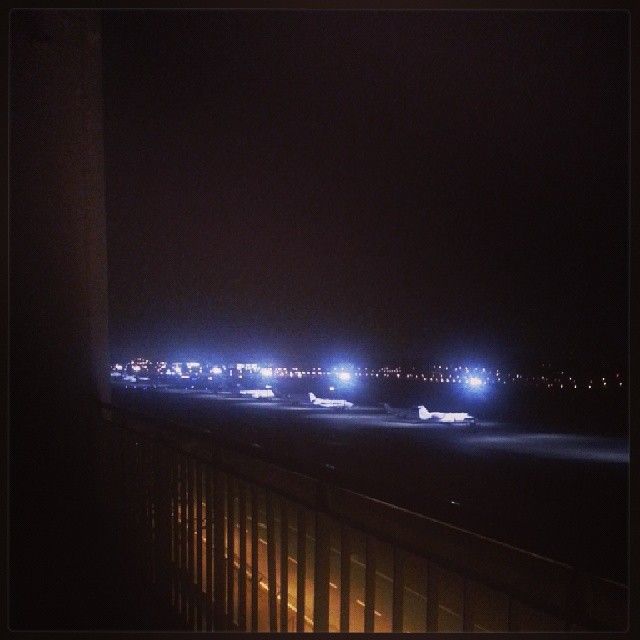 My fault this time, since I was the one who found this place. Where are all the nice and cheap Japanese buffets?!