so. SSD has gotten his iphone 4. finally. i think he's a little 走火入魔 already. my take on it?
pros of getting iphone 4
huge variety of games available and the ease of finding/downloading/installing them. surf the net easier. (but i don't go online that often on the go so it's not really a big issue.)
pros of keeping satio baby
12mp camera as opposed to 5mp. (pretty photos posted on blog significantly increased with satio.) a nice, sleek black interface that's easier to use (for me). a pretty shade of maroon. (with no cover!) and i don't really like to see too many people holding the same phone as me. (bad habit i know.)
hmmm. i can only recontract in end october so within these 2 months, someone please convince me that i should (1) fork out an extra few hundred dollars for the iphone (when i've gotten satio baby for a whopping $700+ last year), (2) upgrade to a more expensive monthly plan, (3) give up the unique-ness and join the oh-so-common iphone trend, and MOST importantly, (4) downgrade to a 5mp camera, ALL simply for the sake of more games to play. reminder: the 4-month wait last year for satio was for the 12mp camera. tsk.
bah!
... ...
alright, national day post! public holidays are never enough. lols. went to SSD's place and after an early dinner with his family, we headed off to marina. we had this ticketed entry (courtesy of his mum) to the open area beside ntuc building which had a splendid view of the fireworks.
our goodie bags had plastic sheets so we settled down on them and 'enjoyed' the NDP live on the big screen. initially i thought there would be seats, but come to think of it, i kinda enjoyed it better on the ground. much more comfortable. :P
not the best but i doubt iphone can produce these.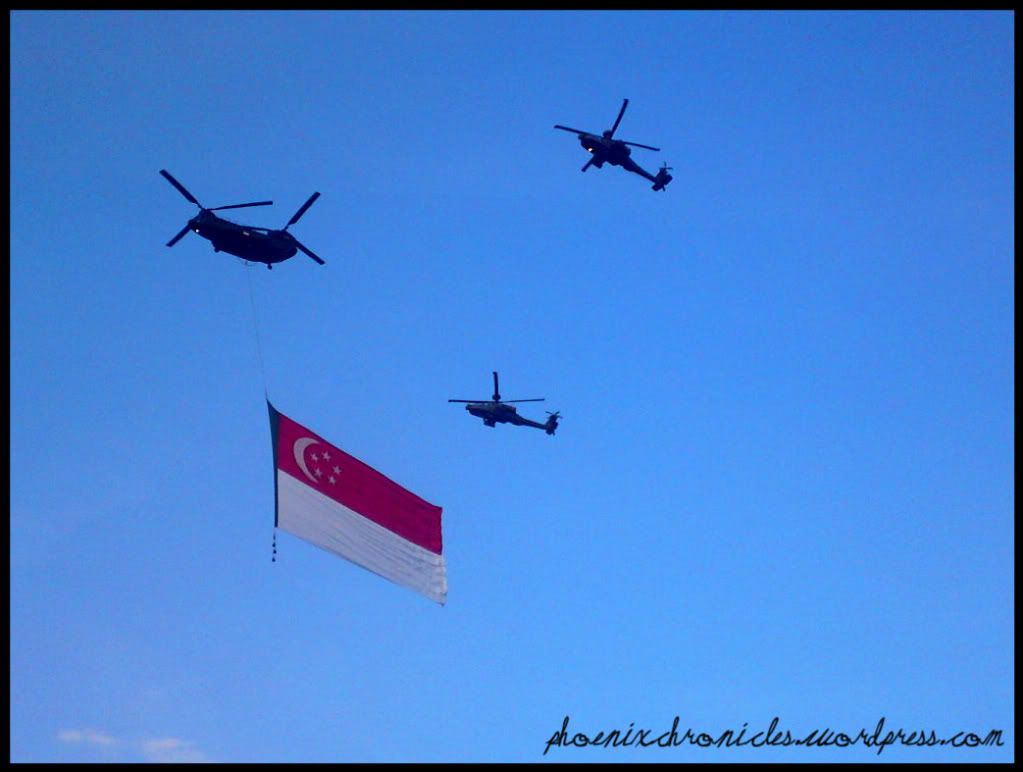 didn't really get to see majority of the show as the marching contingent marched past behind us and the attention was diverted. in the later part of the evening, we played with sparklers! so fun! it was also such a pretty sight with everyone holding their sparks up high. but too bad i couldn't get the right angle to capture the beauty. lol. and then the usual pledge-taking and national anthem.
our purpose for the entire outing was, of course, the grand finale fireworks. satio baby is horrible at fireworks, that i admit. so this time, i resorted to video-taking. unfortunately, quality still isn't very good. too bright. hmmmm.
oh wells. lalala.
2212