met up with zhu and cher yesterday for a short girls' night out. it's been like, 7 months since i last saw them? we always say must meet up more often, but also always never meet one. boo.
gathered at chinatown and for once, all of us arrived within 5 minutes of one another! so 難得. lols. then made our way down chinatown complex for dinner. i think it's one of those rare moments that we actually dine at hawker centres when we meet up. and whether it was because i was super hungry or cos of the company, my 生面 actually tasted pretty delicious.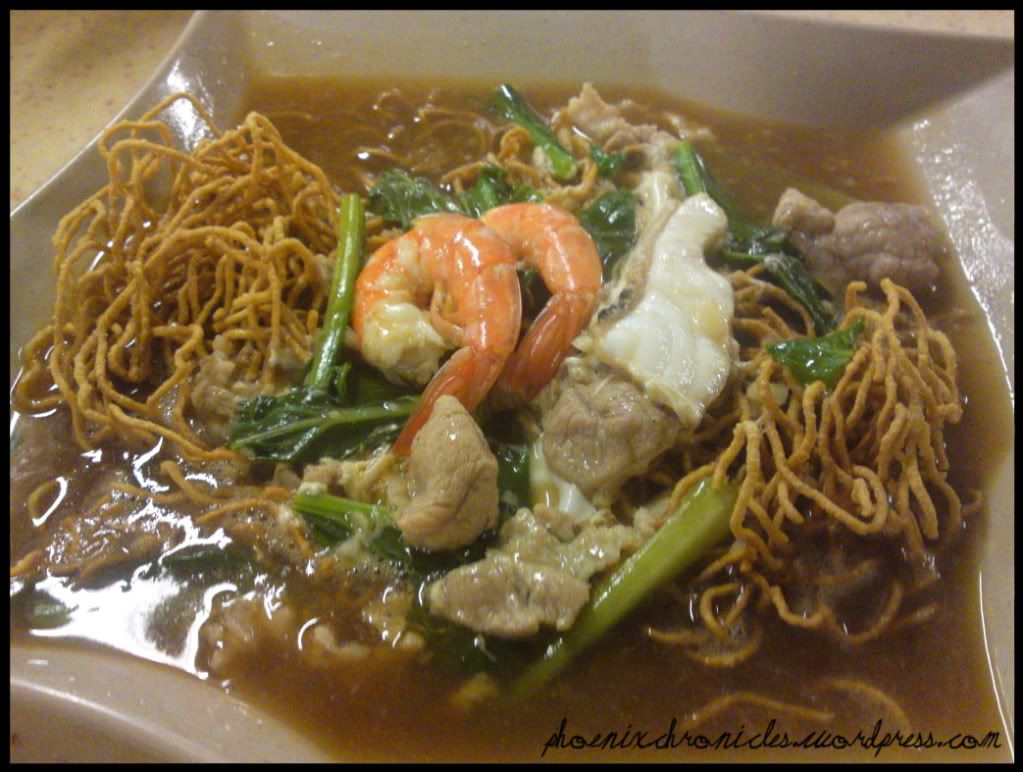 it was little too hot and stuffy though. =\
had a great time listening to cher about her 'adventures' in the states (damn i should have joined her), and similarly enlightening about her views on relationships. (muacks SSD!)
on our way out, we saw fireworks from YOG opening! i didn't realize it was so near. lol. also passed by the food street, where there were so many deliciously lovely smells that it's making hungry now just by thinking about it. sambal stingray...sambal kangkong...fried sotong...*drools*
we finally arrived at the screening room. headed straight to the pub area at the rooftop, but it was packed. didn't quite fancy paying $20 for a movie ticket at the theatre, so we went downstairs to the malt vault instead. lovely ambience...when it's empty.
since this room only has scotch whisky, i couldn't have my long island. so i tried something else; something called 'the godfather'. according to the owner, it's actually the most potent on the list of whisky cocktails and he even advised us to think twice about it. which was what made me switch.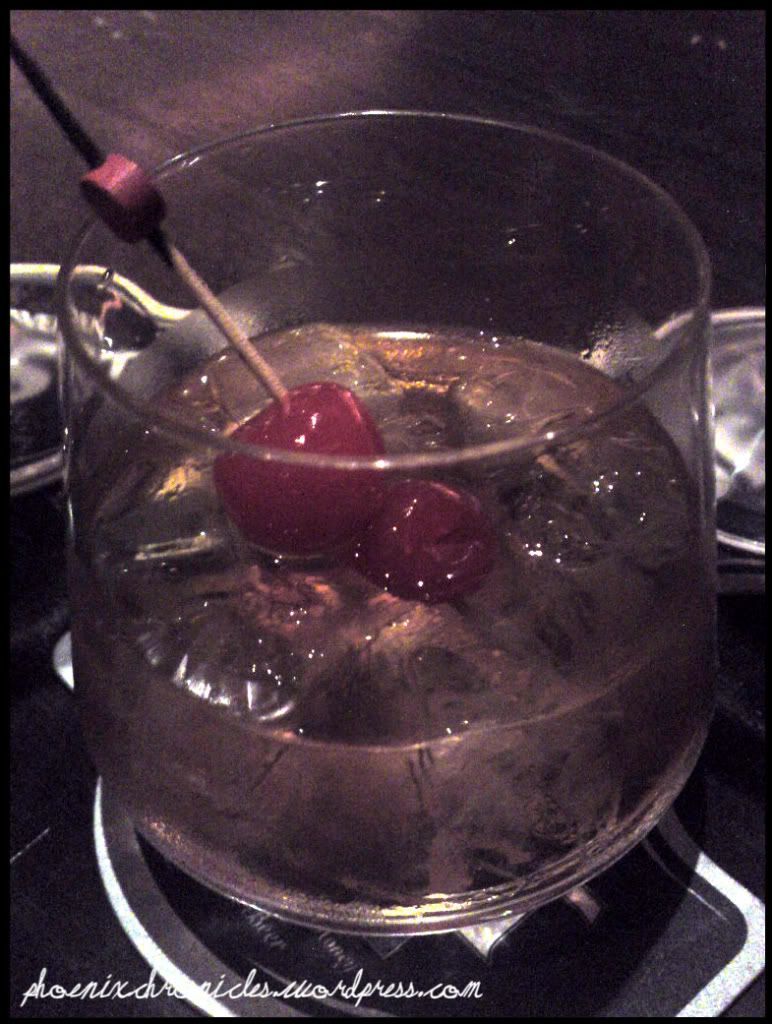 indeed, it smelt pretty potent on first whiff, but in actual fact, not really as strong as chivas on the rocks i used to take. there's also a faint taste of almonds, which i kinda like. :) zhu and cher had something fruit-ier - one sweet citrus and one tangy citrus. but both only had a mild alcohol taste and i prefer otherwise.
spent a good lot of time camwhoring, but since majority of the photos are with cher and i'm too impatient to wait, i only have 2 ugly ones of myself. with major eyebag disaster. *desperately needs eye mask*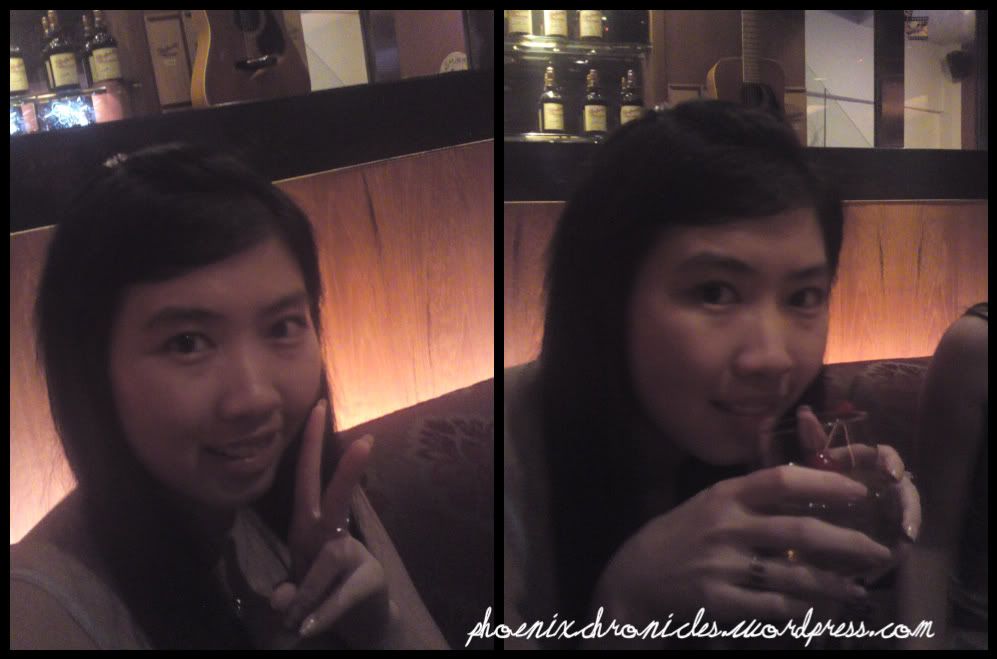 lalala. had so much fun laughing and going crazy with them. we probably looked like 3 mad 'dwang' siao char bors. :D as the place was kinda small, we soon had another group join our table. i don't know about both of them, but i didn't quite like it. i didn't know it was the usual practice to share tables! tsk. so we left asap and headed up the rooftop to take somemore photos. lols.
after leaving the place, we wandered around chinatown somemore and came back to the food street, where we settled down for 'supper'.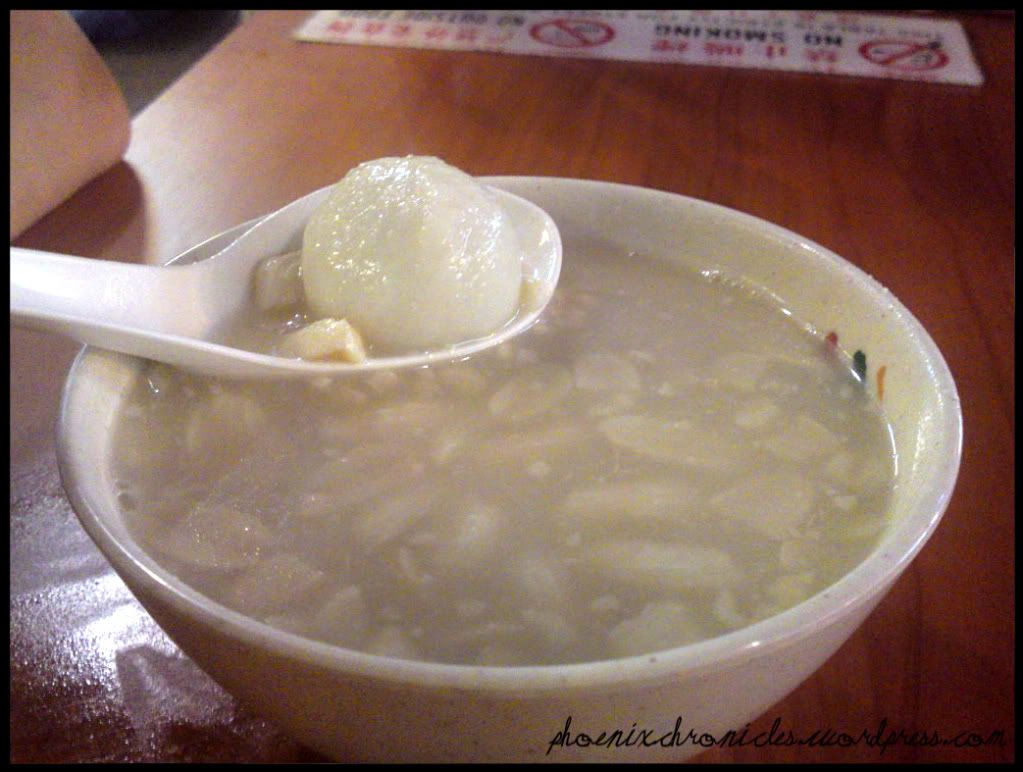 so not me. lols. then home sweet home. i actually caught the bus back instead of taking cab! wow! =|
it's monday. again. sighhhh.
2234