310710 - saturday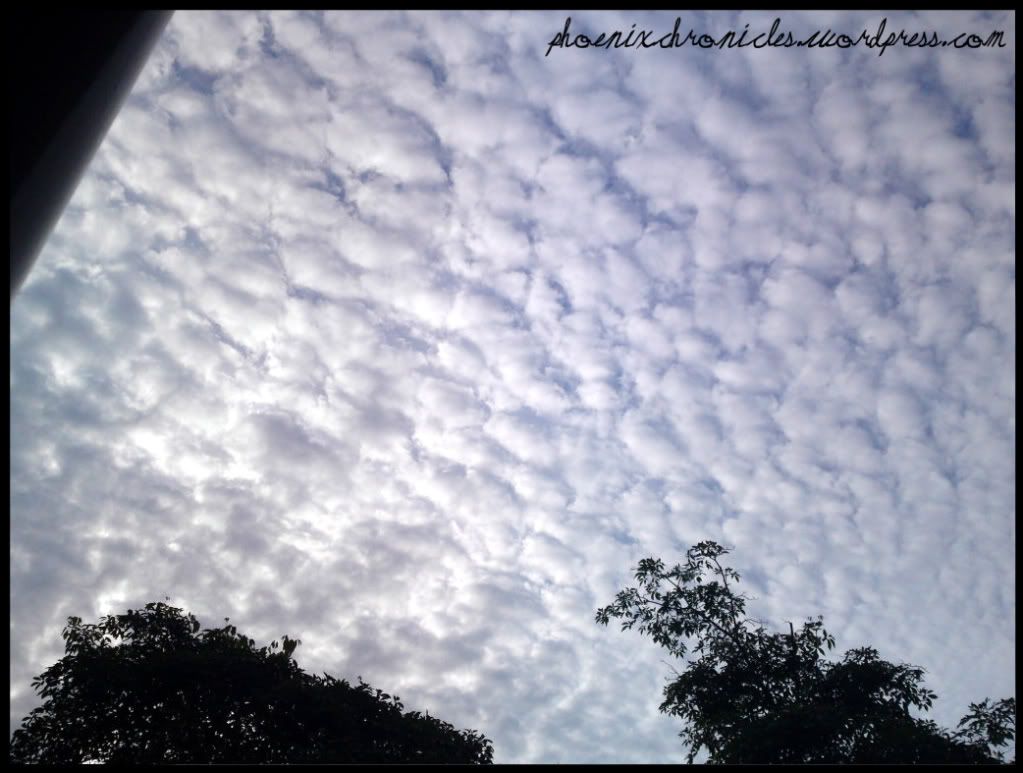 such lovely, sunny weather with lots of pretty clouds - perfect for universal studios.
so off we went. an hour bus-ride later, we reached resorts world sentosa. was super anticipating this outing, only to realize my aunt's child tickets cannot be upgraded as they were issued by a travel agent. (what nonsense right?!) so we sold them off and bought 4 more for 3 weeks later.
darn sad man! walked around for abit, and the whole time i was resisting the urge to take photo. sighhh. caught a glimpse of the inside though. first impression - gold coast movieworld! lols. can't wait to head inside soon!
took the tram out of sentosa and into vivocity for lunch.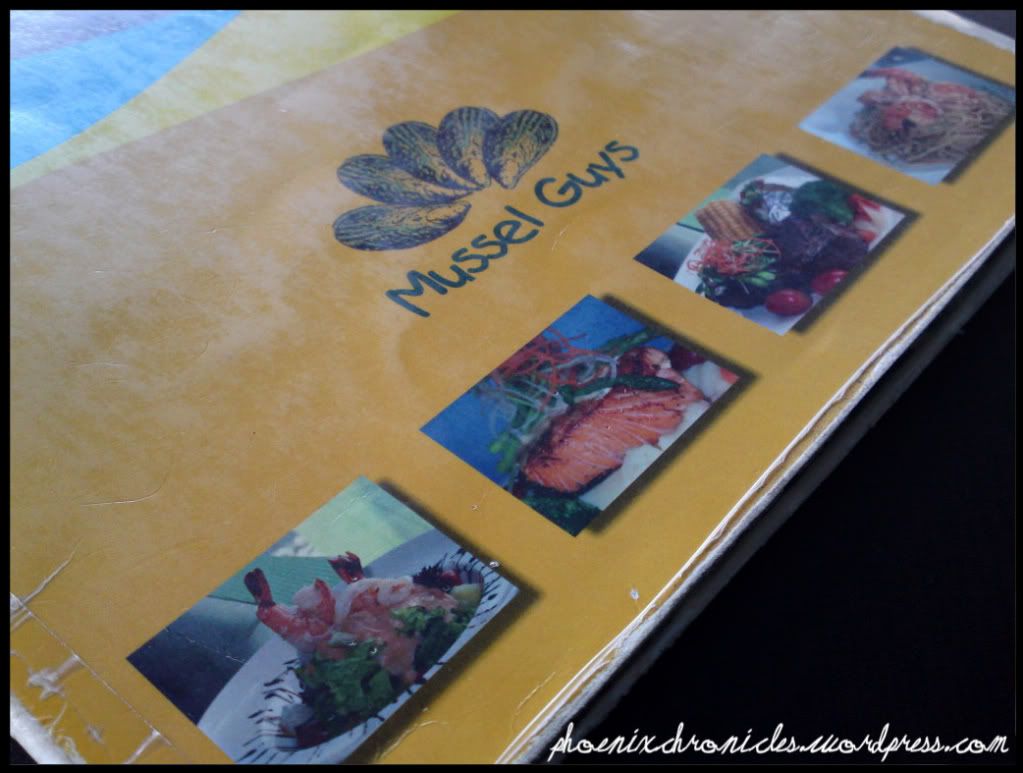 i should be in there, not out here.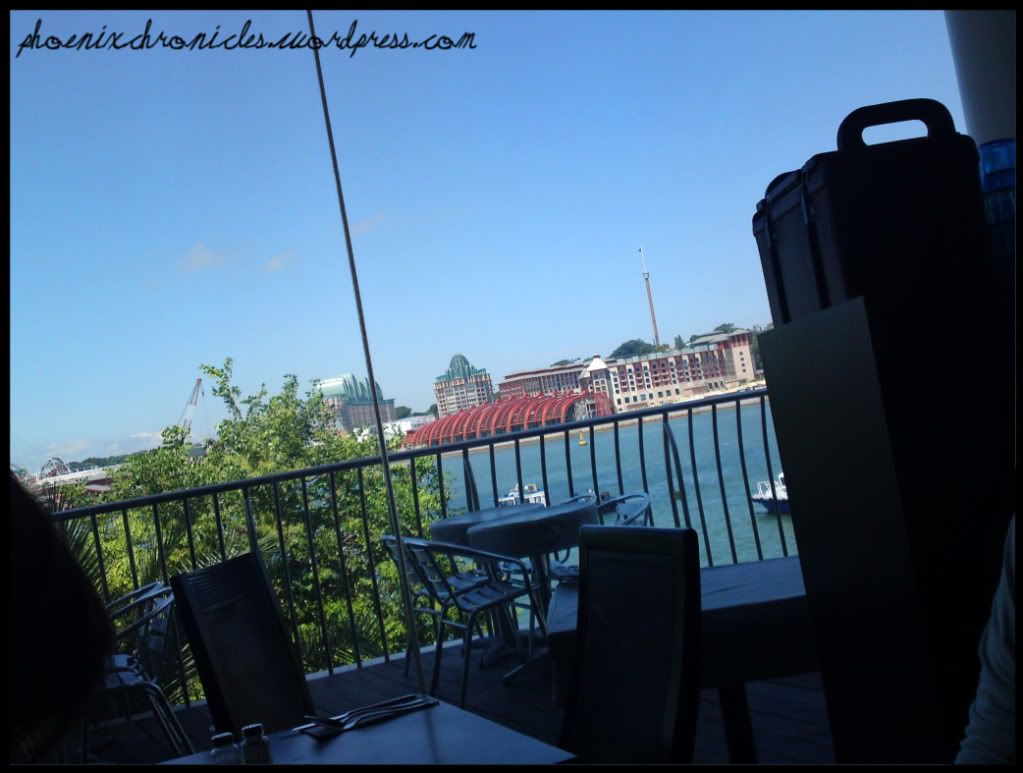 cream of chicken. with shredded chicken. no comment.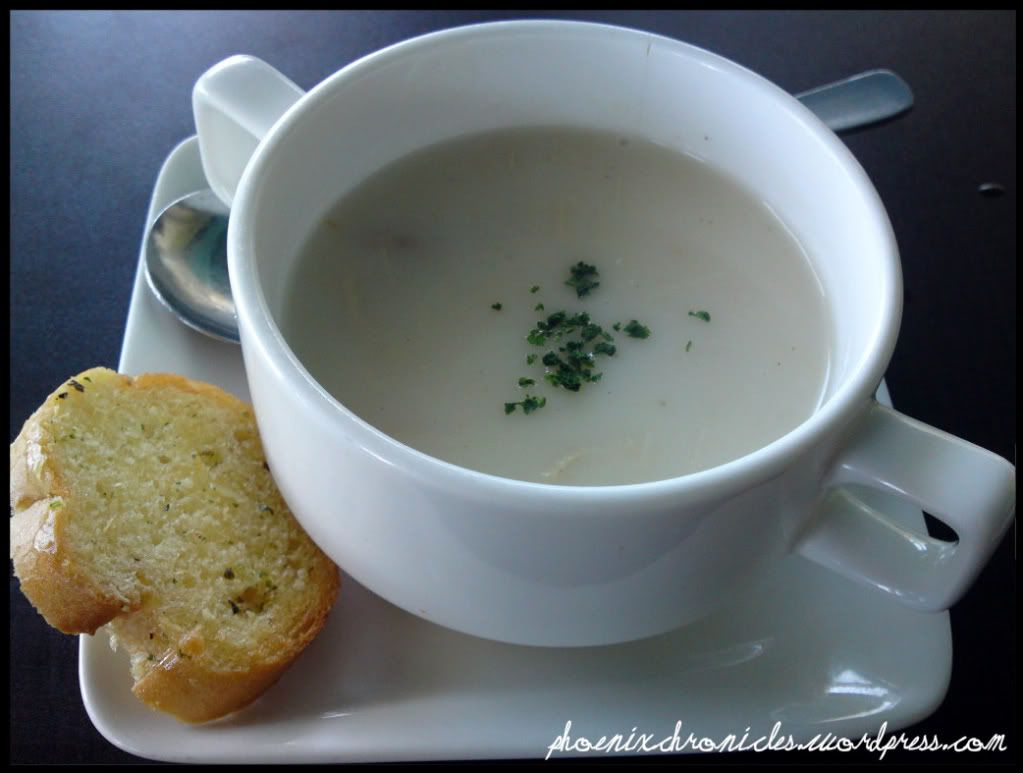 my wild mushroom pasta. a little too dry, but yummy nonetheless.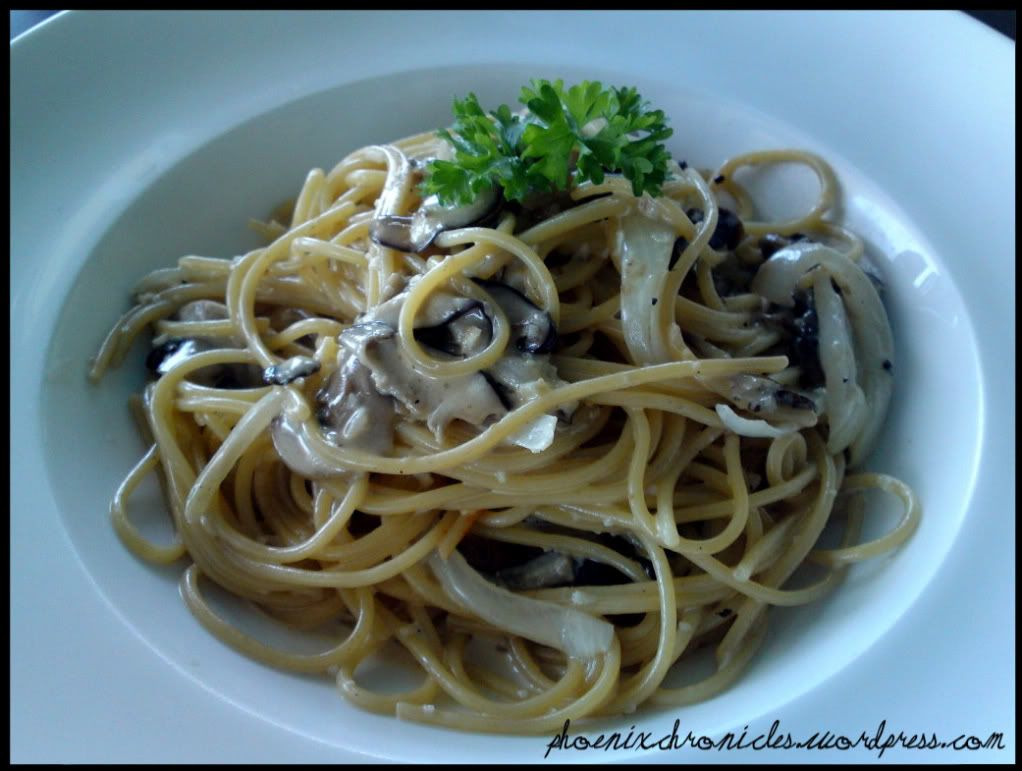 SSD's spicy chicken. which was really spicy. =P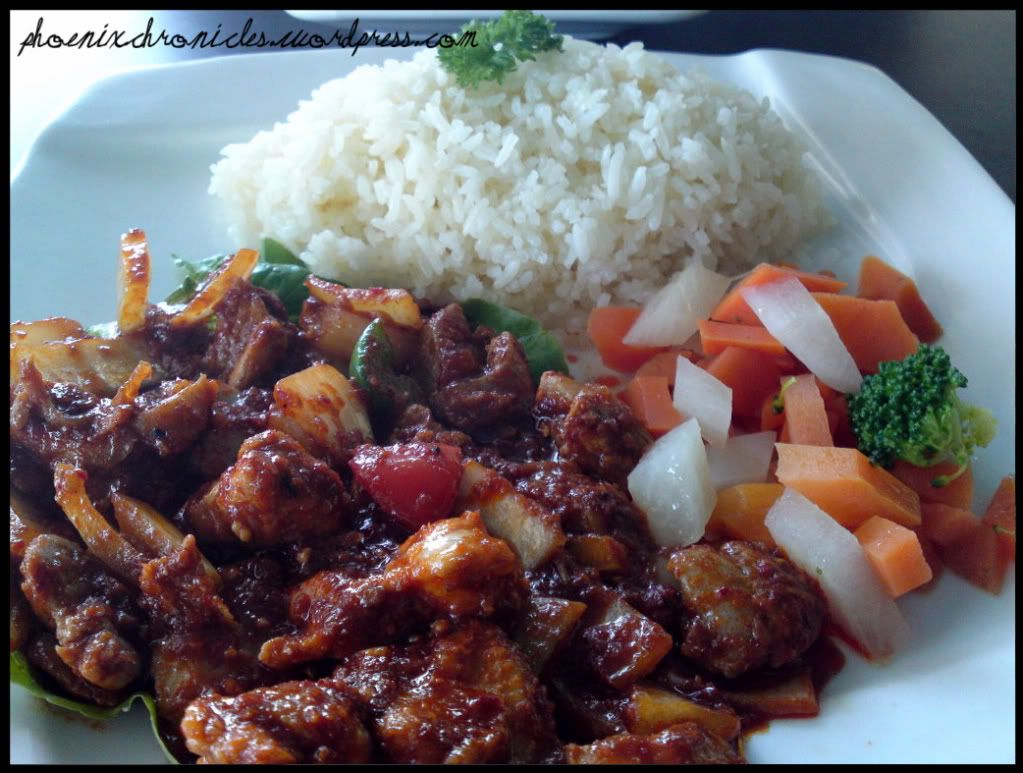 bro's combo - mutton curry, sambal prawn, and chicken wing. he say he kena scam. lols.
aunt's chicken with mushroom sauce. no comment.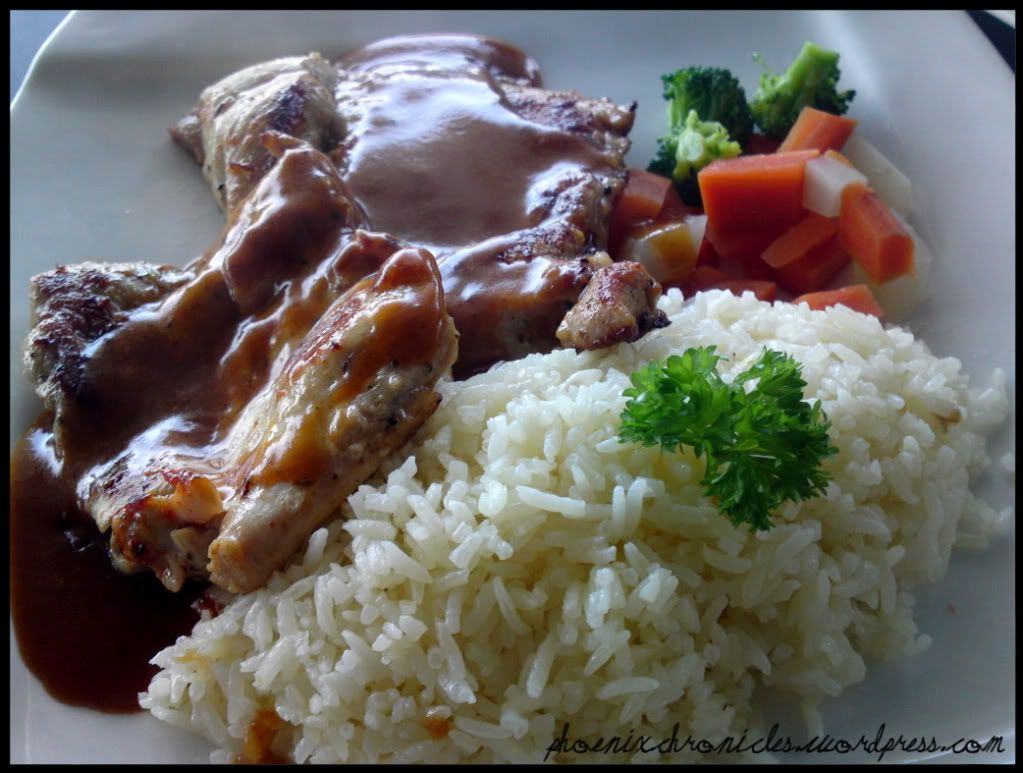 and washing everything down with a nice cup of coffee. satisfaction!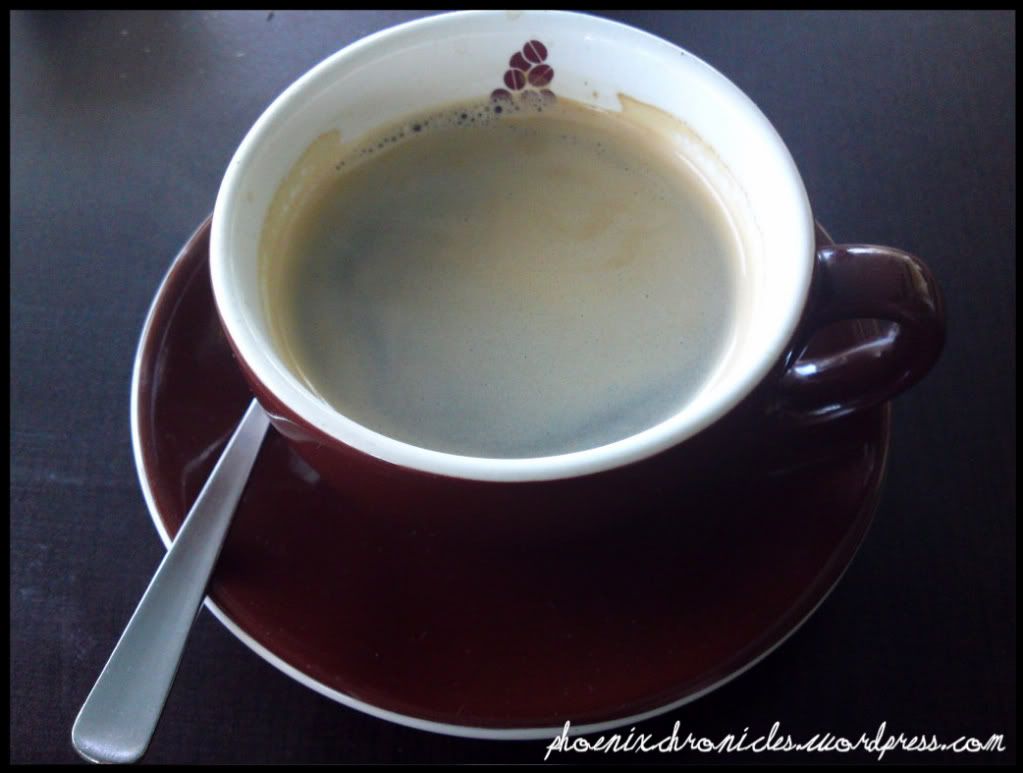 shopped for a little while more. does anyone know where i can find nice and not-too-expensive maxi dresses? =( and then bro mentioned he wanted dessert. which we all agreed upon.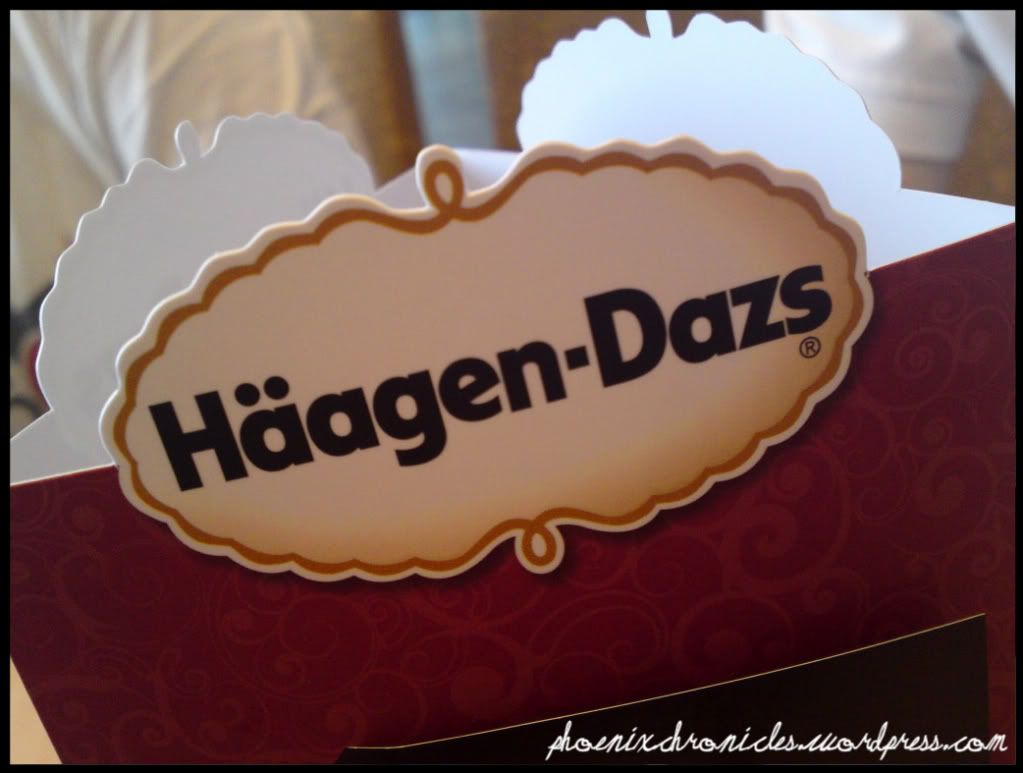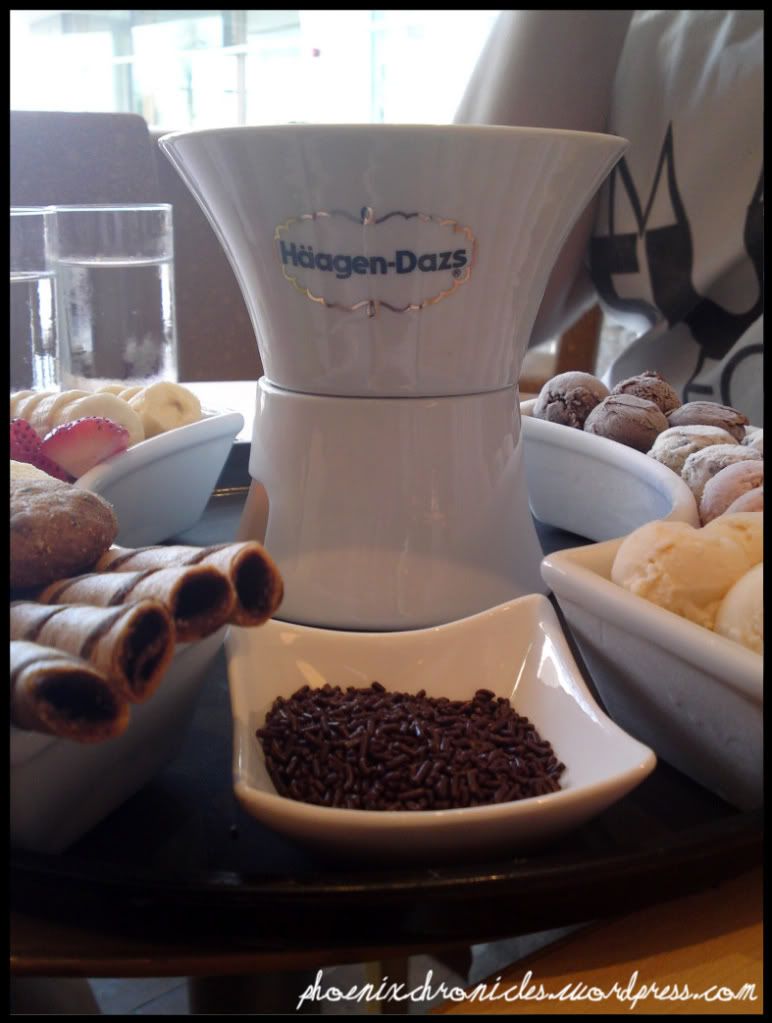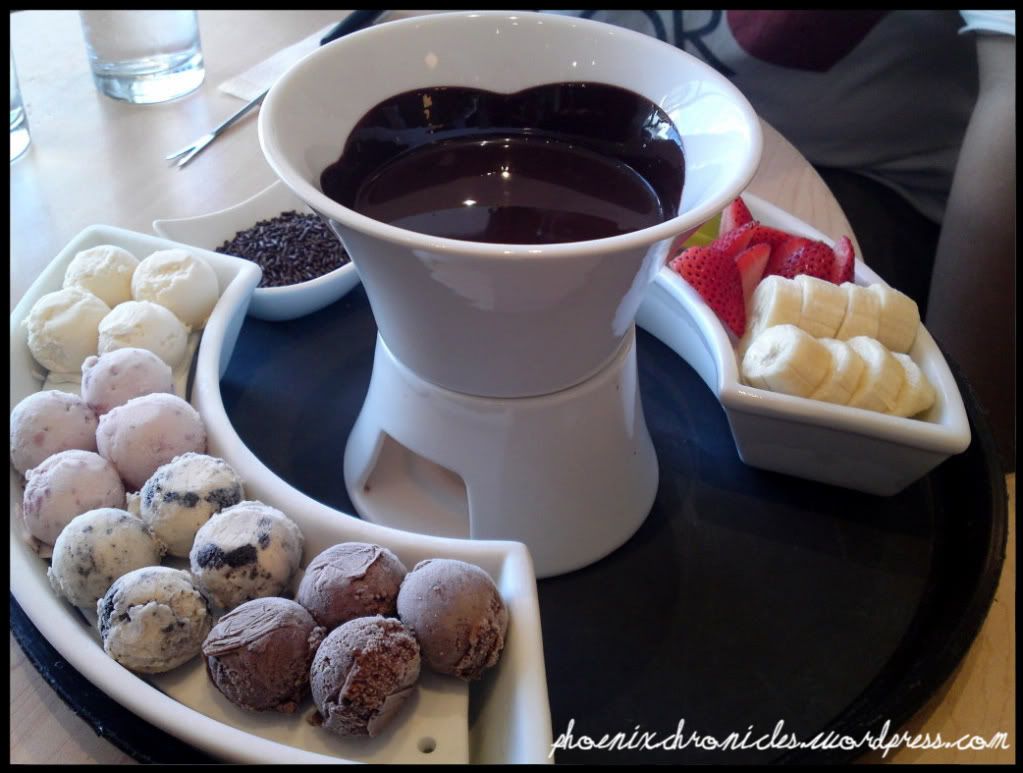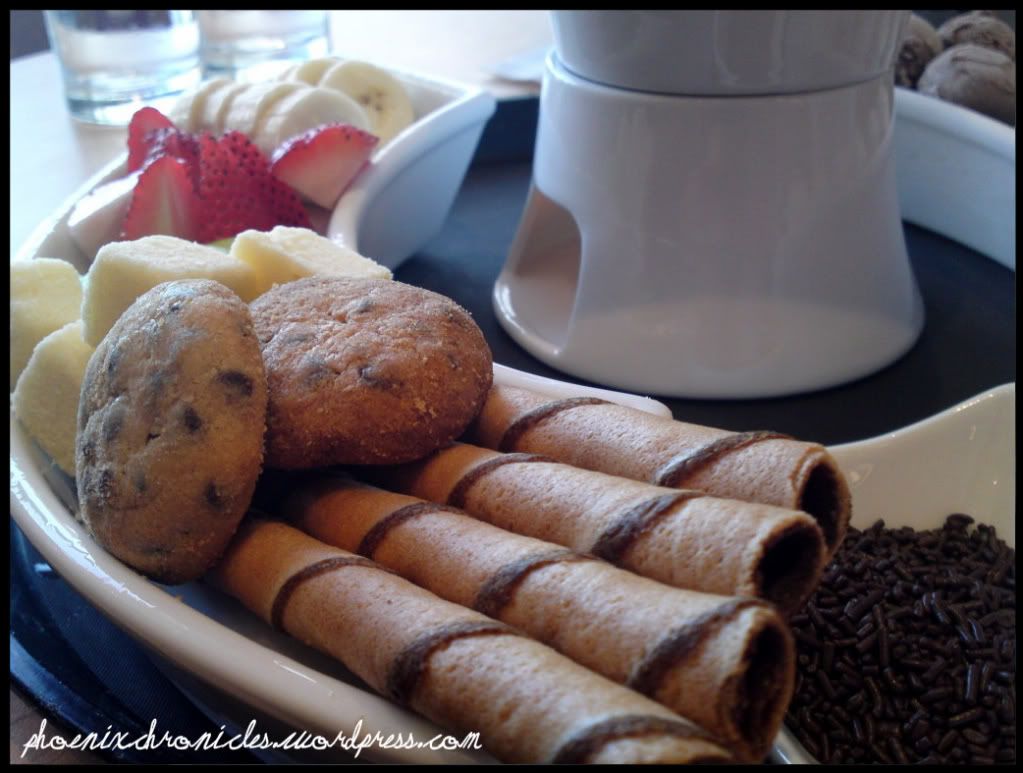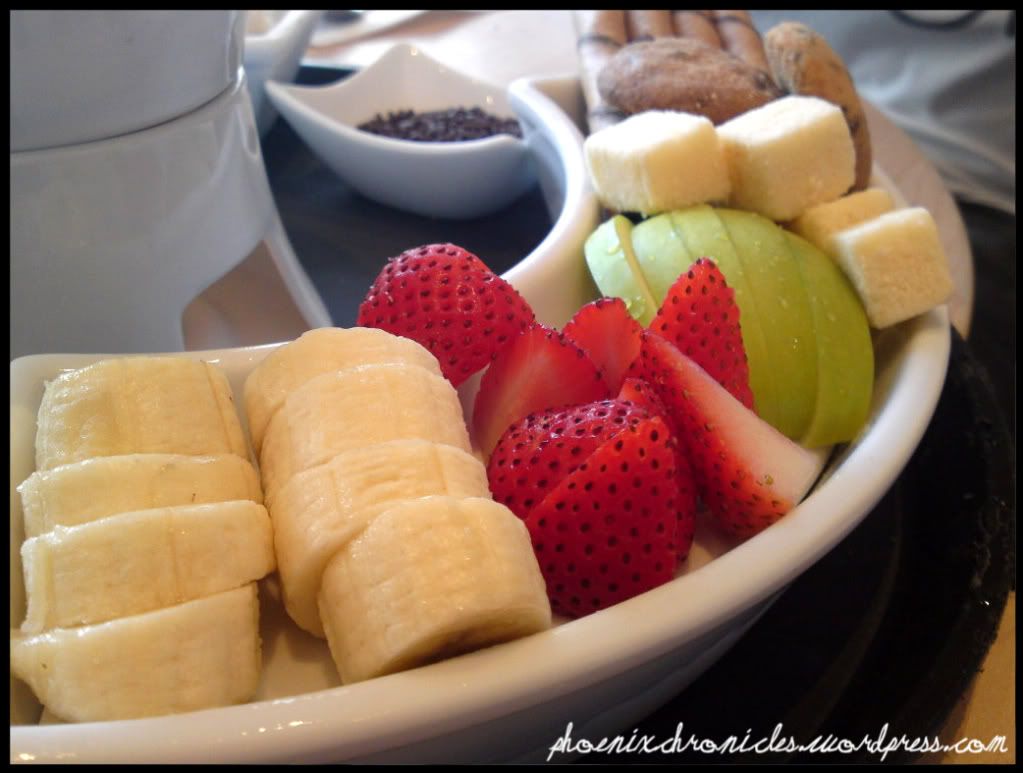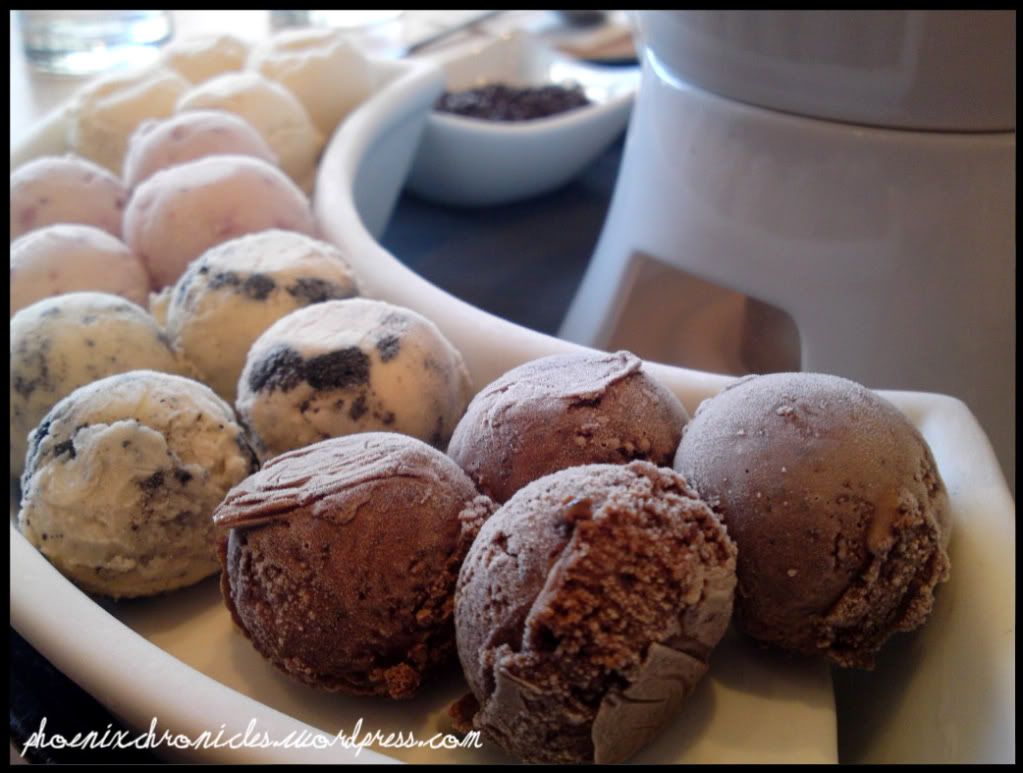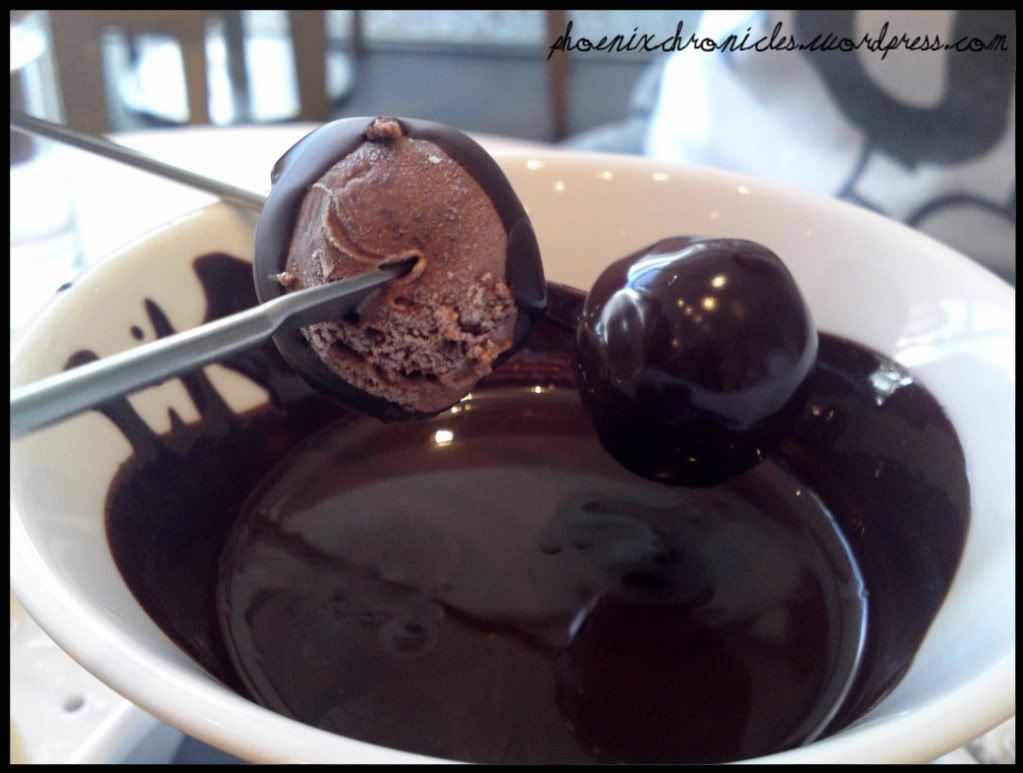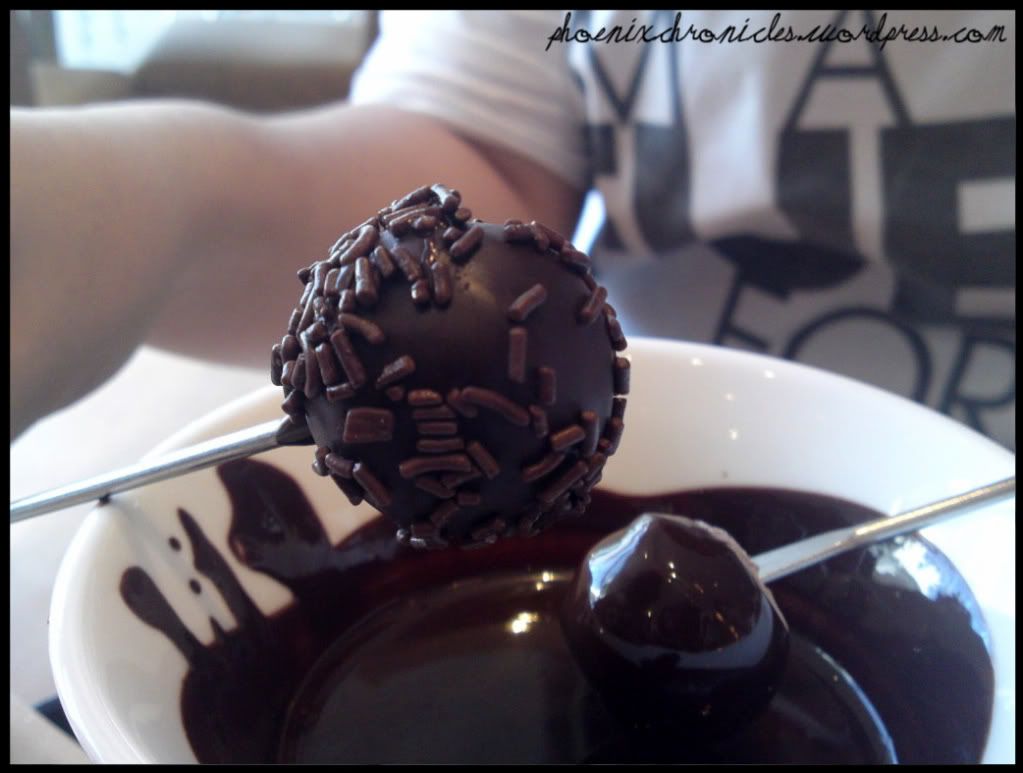 chocolate fondue! quality of the chocolate and the 'side dishes' are definitely on par with max brenner's, though i would prefer have all three milk/dark/white chocolate at once. mad sinful; total satisfaction. :D
nothing much after that. spent the rest of the day at home gaming. SSD jio-ed bro into rappelz. =\
... ...
010810 - sunday
SSD arrived earlier than expected, so he caught my super unglam just-woke-up look. AGAIN. boooo. and he brought me a surprise!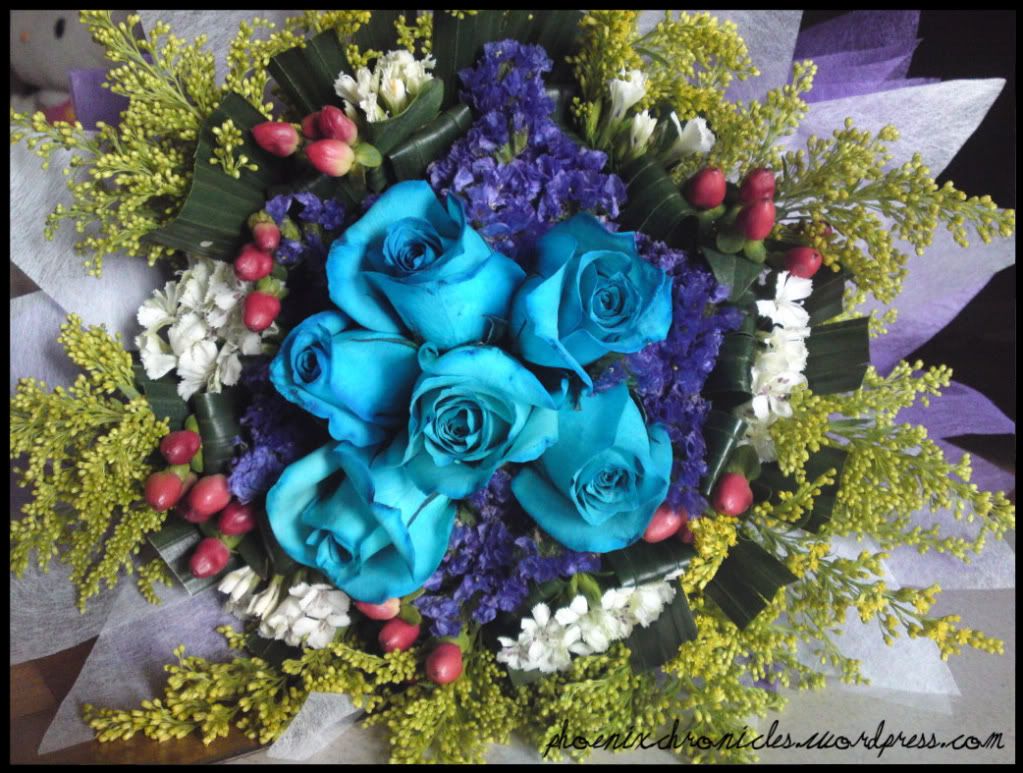 mad pretty bouquet with lovely shades of blue and purple. *happy* :D and spent the day gaming again. i love it when i can spend the whole day with SSD in the comfort of home. /muacks!
was in a light mood until f1. it was horrendous. hamilton started 5th on the grid and rolled off to a stop barely 25 laps into the race. i turned the tv off at this point. frustrating lor! webber's win put him at the top of the championship lead. sad!! mclaren had better improve their car in time for belgium at the end of this month.
lalala. it's monday again. demoralizing. hais.
2257