i always have trouble starting a post. so let's skip the formalities and go straight to the point. =)
been wanting a camera again. ever since i hardheartedly gave up satio baby for froggie, whose 5mp camera is undeniably incomparable to satio baby's 12mp. (shall we skip this discussion too?) spent 2 days reading reviews after reviews of models like panasonic lx3 and lx5, canon sx200 and 210, and even the olympus ep1 as recommended by a professional blogger. and finally concluded that the models i wanted are impossible to get with my meager budget of $250. LOL.
but mummy saved the day!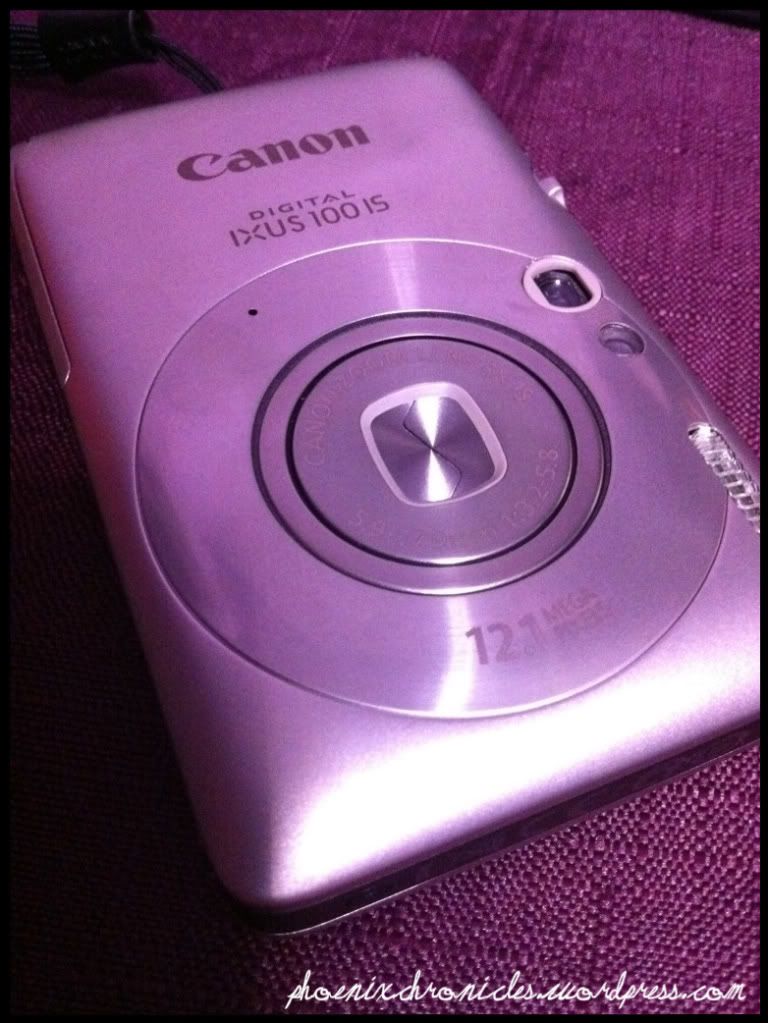 according to her, it has been with her (brand new) for almost 2 years already, and nobody wanted it. lucky me! so now i only need to spend on the SD card. :) mad happy, even though i haven't exactly taken any photos with it. super old model and not the best, but at least online reviews have been mostly positive, and somehow it's GOT to be better than froggie. "no fish, got prawn also good."
now, to think of a name for it.
... ...
SSD sent me a photo of a rose this afternoon, stating it as my v-day flower cos he forgot to buy. guess what he held when i turned up after work?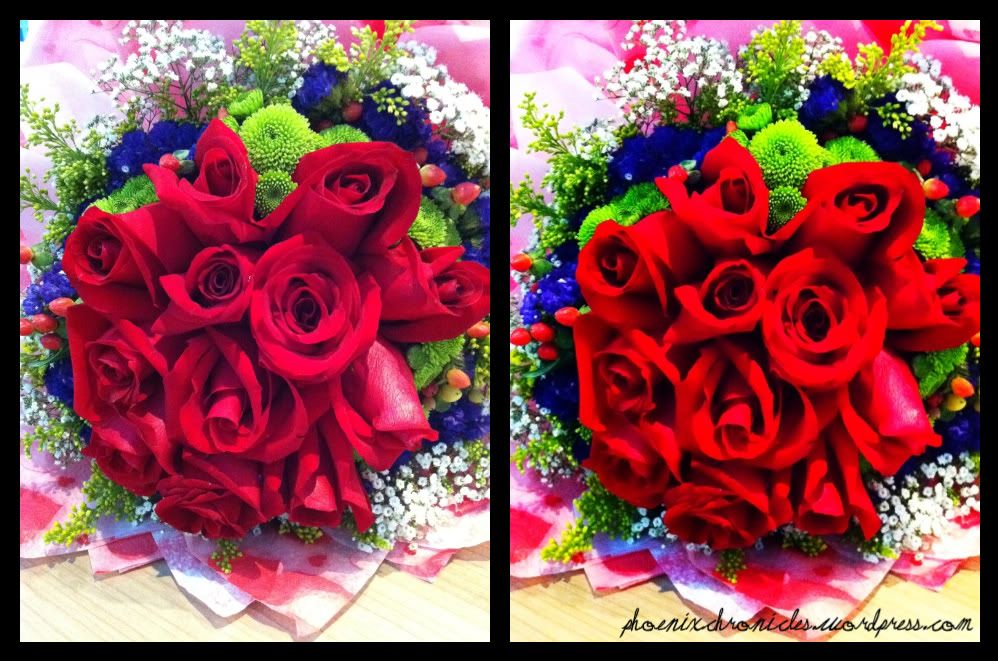 猪头! everyone knows flowers are exuberantly expensive on valentine's, and silly him still go and buy. 12 stalks somemore! 3-digit figure *poof* =X
then he brought me for dinner at this simple glassy place for western food. naturally i wanted japanese food, but it's nice to have something else for a change. lols.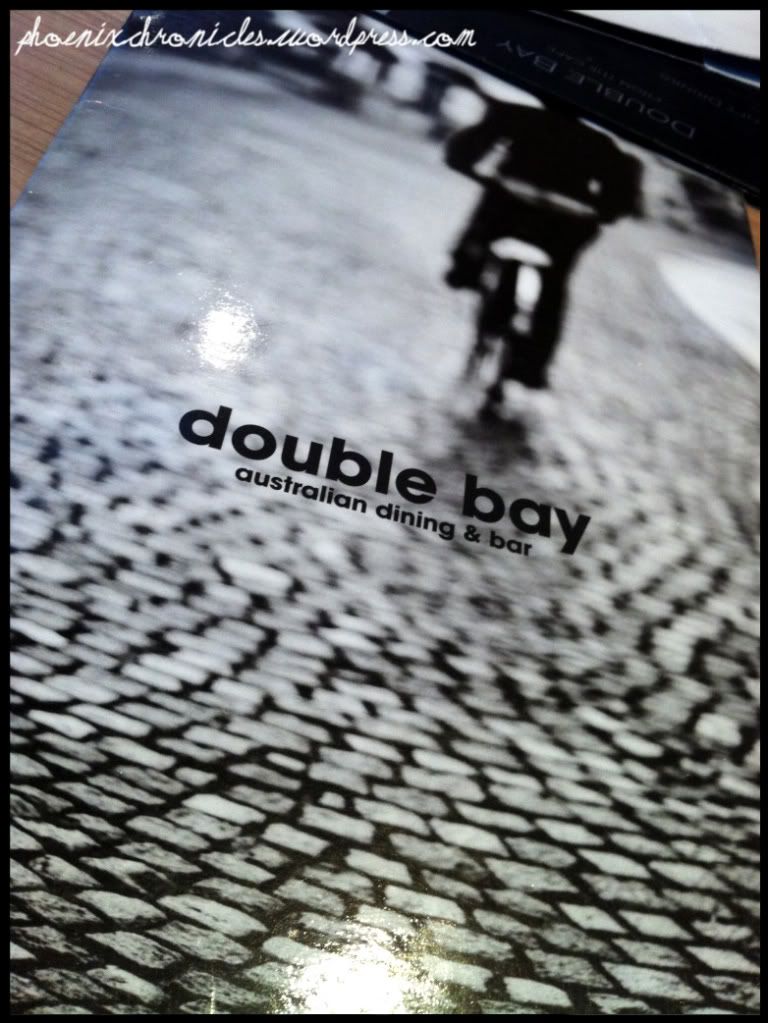 shared a citrus drink. tangy sour goodness!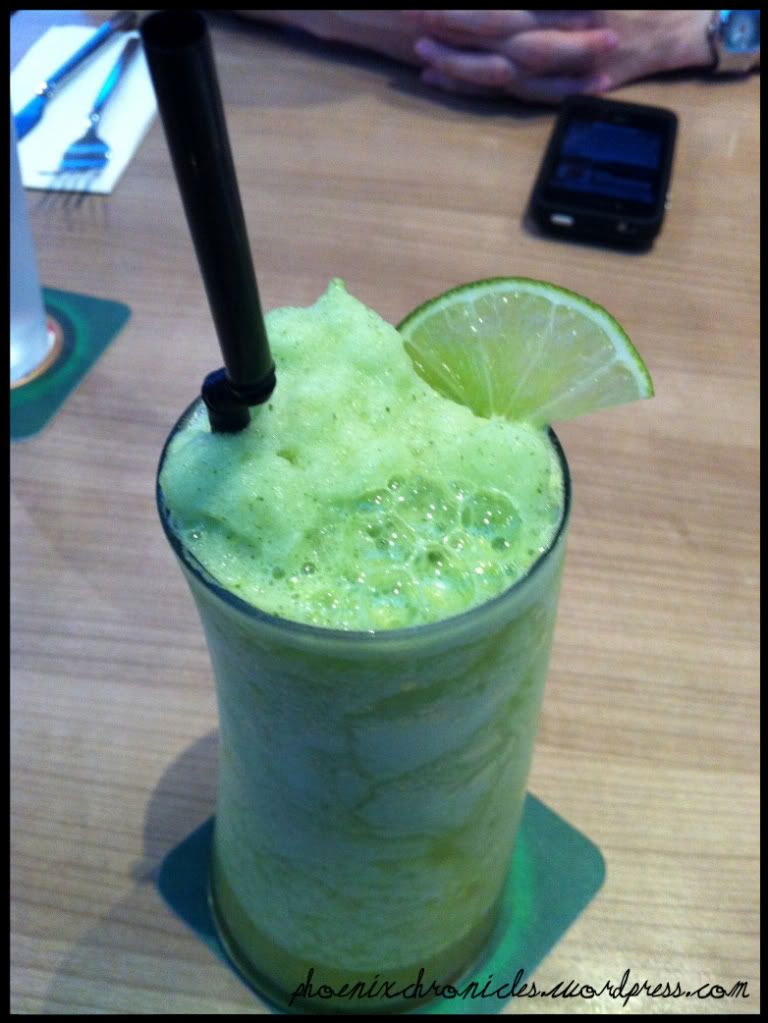 my beer-battered atlantic salmon fish and chips. a nice and interesting way to eat salmon; i've never tried it this way before. and the greens were especially yummy. =D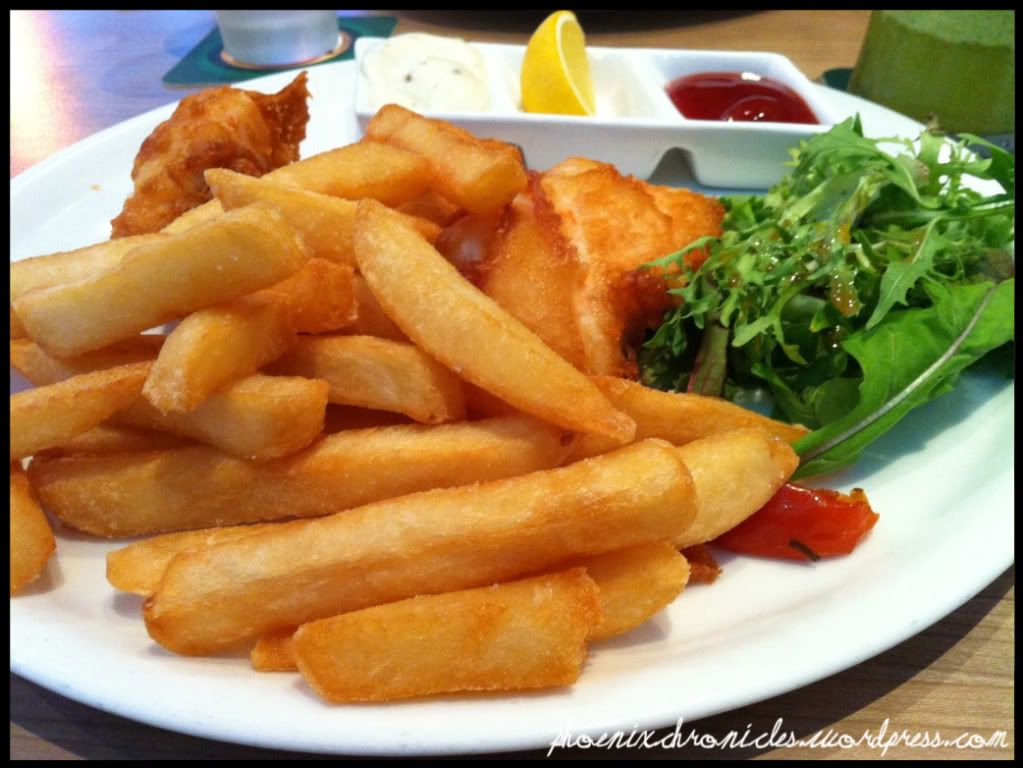 SSD's baked/panfried atlantic salmon. veggies underneath with what tasted like cheese sauce. really nice! but portion size may be a little too small for bigger eaters. lol.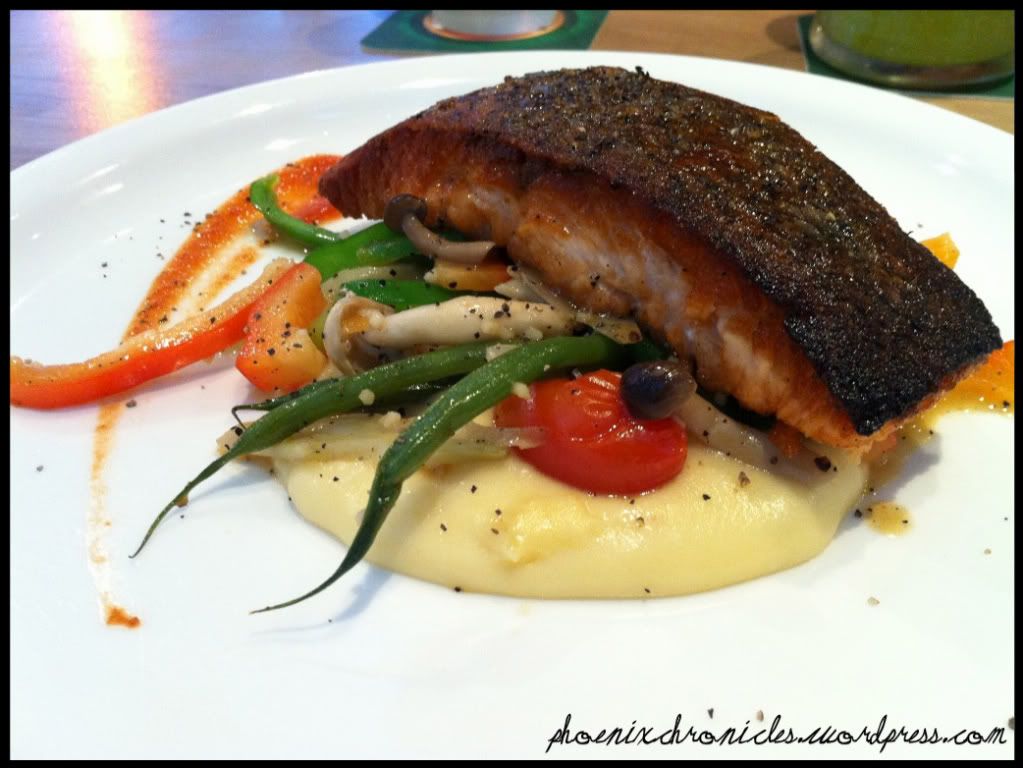 staff was nice and responsive. ambience was not too bad, but could have been better if we weren't seated smack in the middle of 2 couples. i really hate small 2-seater tables. next time we'll make any reservations for 3. lols.
and last but not least, the price was mad expensive. to me at least. i could have gotten a similar meal at manhattan's or coffee club or breeks, albeit this one is a bit better and nicer.
feel guilty especially at times like this when i feel i'm not that worthy of all the TLC and money he lavishes on me, but still i selfishly laps it up. hmmm. i promise not to lose my temper so often k? muacks! :D
2359