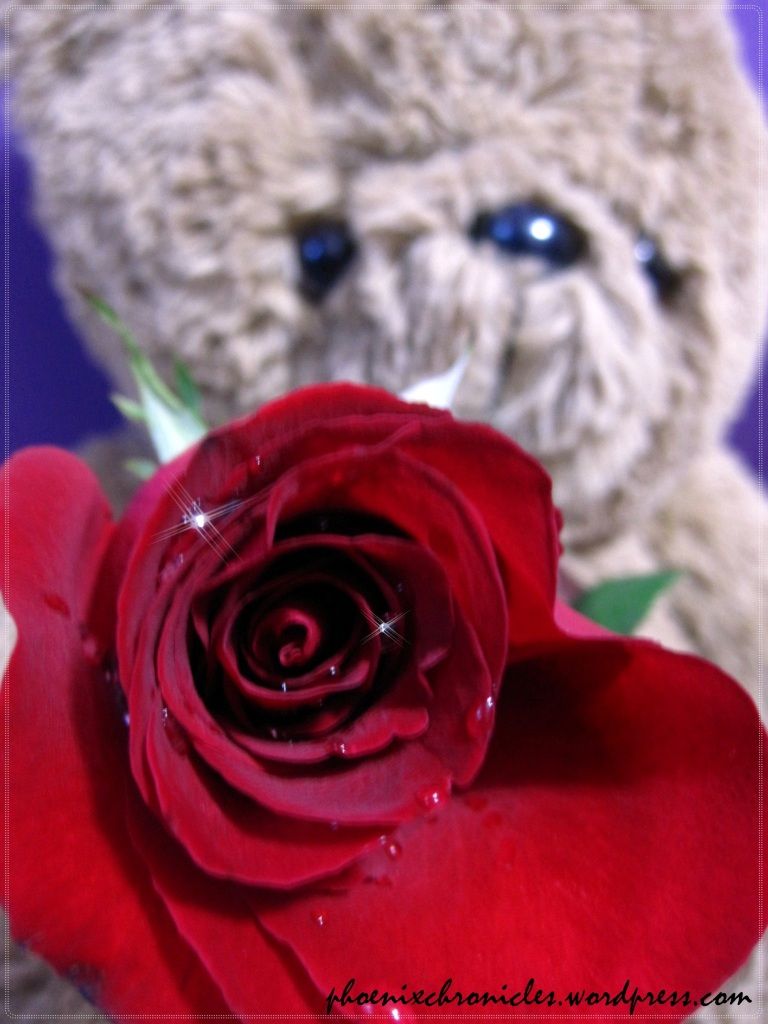 (don't you hate shaky hands? :|)
SSD bought this lone rose for me on saturday afternoon. and for the whole day, he left it coned up in newspaper. by the time i reached home and placed it in water (around 2am!), it was practically half-dead. the stalk was almost dried up, leaves were closed and limp, and the petals turned dark, hung down and were falling off.
the next day, the leaves had opened, petals looked strong and revived, and even the color looked brighter. the photo above was taken on monday night. still looks fresh eh?
ahhh~ the power of water. tap water to be exact. :P
0035