PURINA is giving away 5,909 bowls (1,300kg) of pet food to animal shelters and you can play a part in distributing them! ;)
... ...
step 1: 'like' petsplace on facebook. (don't pretend you don't have one!)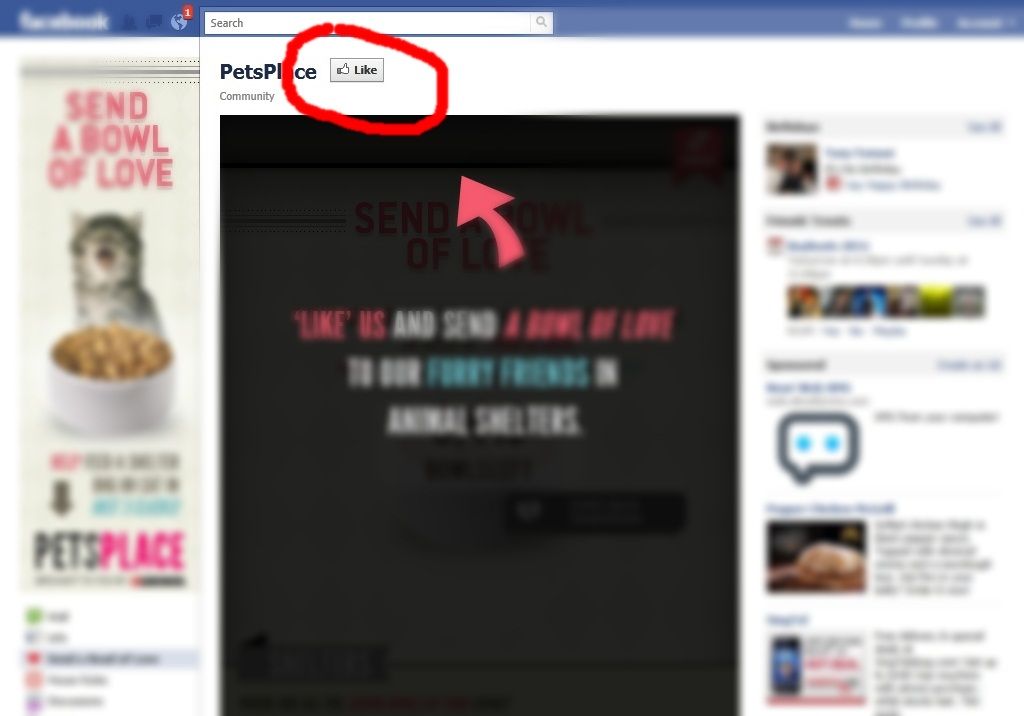 step 2: go to 'send a bowl of love'. you can see there's still a lot more bowls to be sent.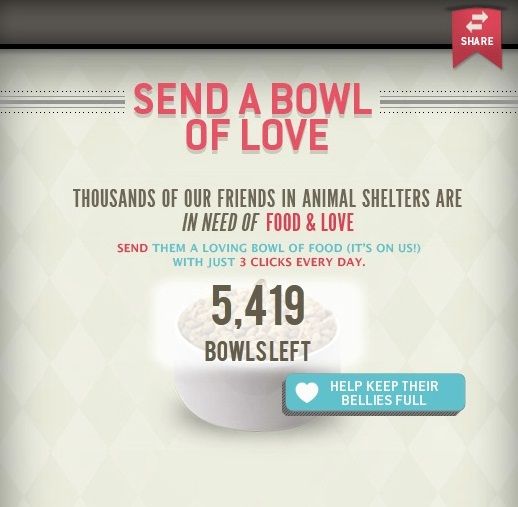 step 3: choose to send to a doggie or kitty!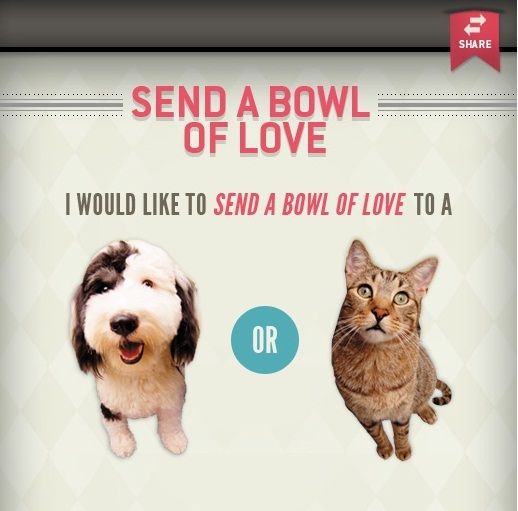 step 4: choose your animal shelter. (i chose gentle paws.)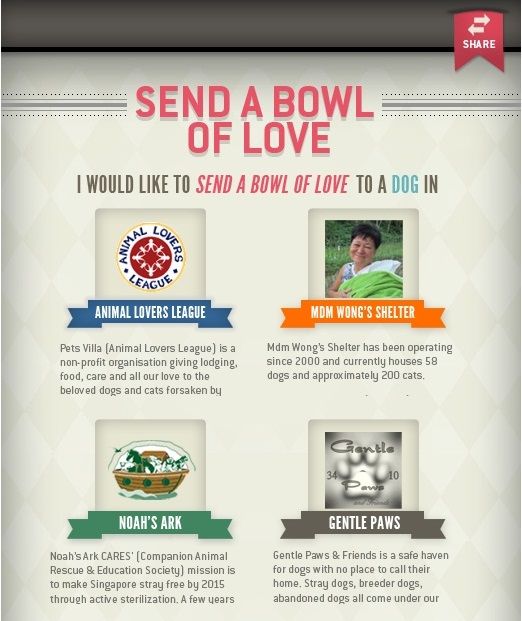 and you're done! you can do this once a day so do pop back daily! =)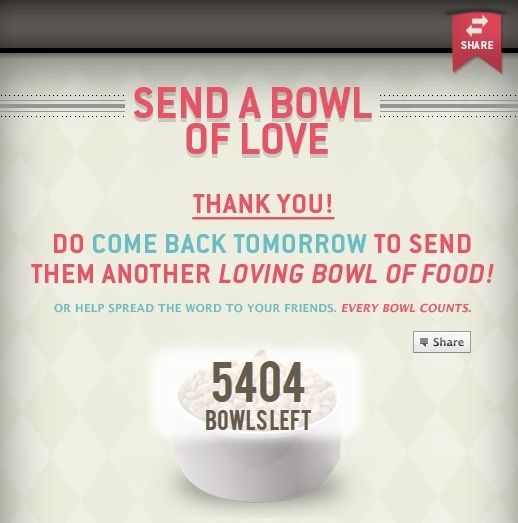 0215