ever since that teppanyaki dinner at nihon the other day, i was kinda craving for bbq, mainly because i like cooking but hate cleaning up. :D bbqs taste so much better than steamboat, and while there's steamboat buffets everywhere, i found it quite hard to find steamboat + bbqs (for some reason i don't like seoul garden). and then, the smart boy found this. so we went after my lesson on saturday.
we reached about 6pm, so it was still quite empty. they were still preparing the cooked food, but the uncooked ones were ready. variety of food was quite normal - the usual fishballs, veggies, prawns, crabs, mushrooms, marinated meat, fish, clams etc etc. i think we mainly took the prawns, fish (for me), chicken (for him), cuttlefish, and mushrooms? rofl.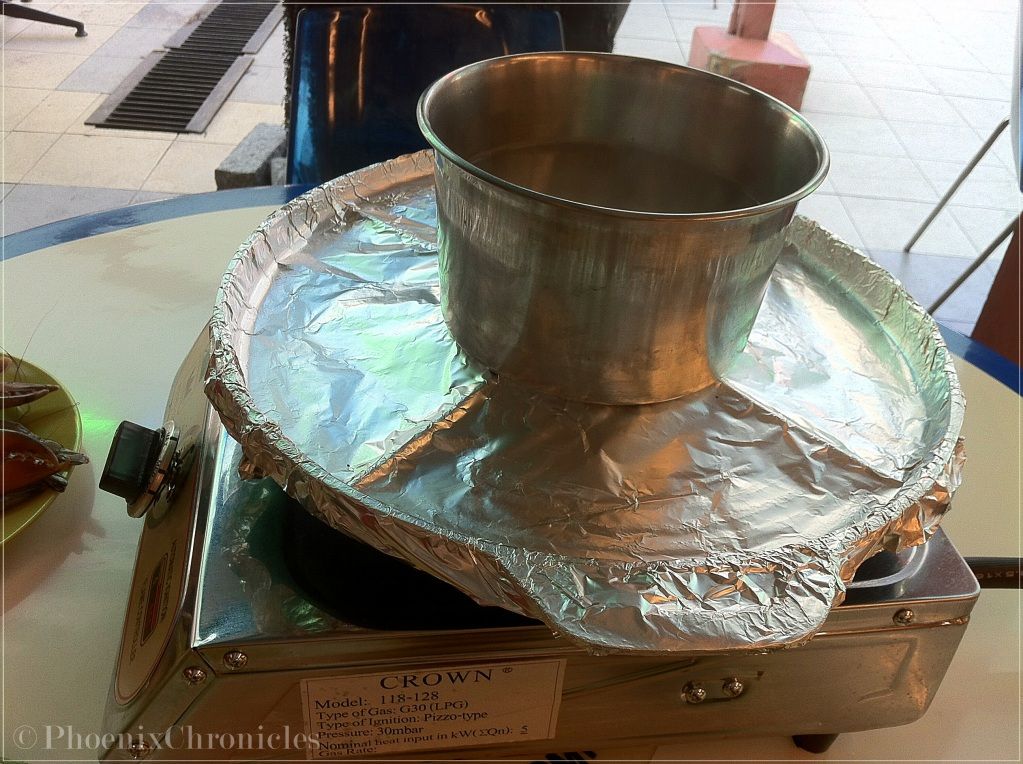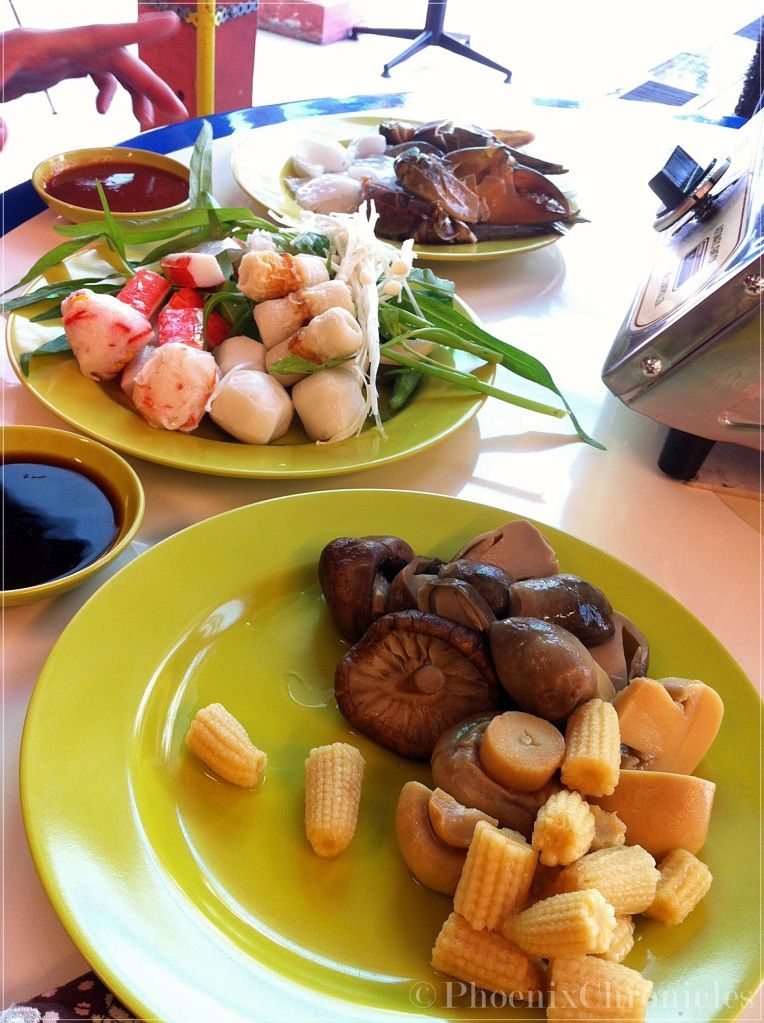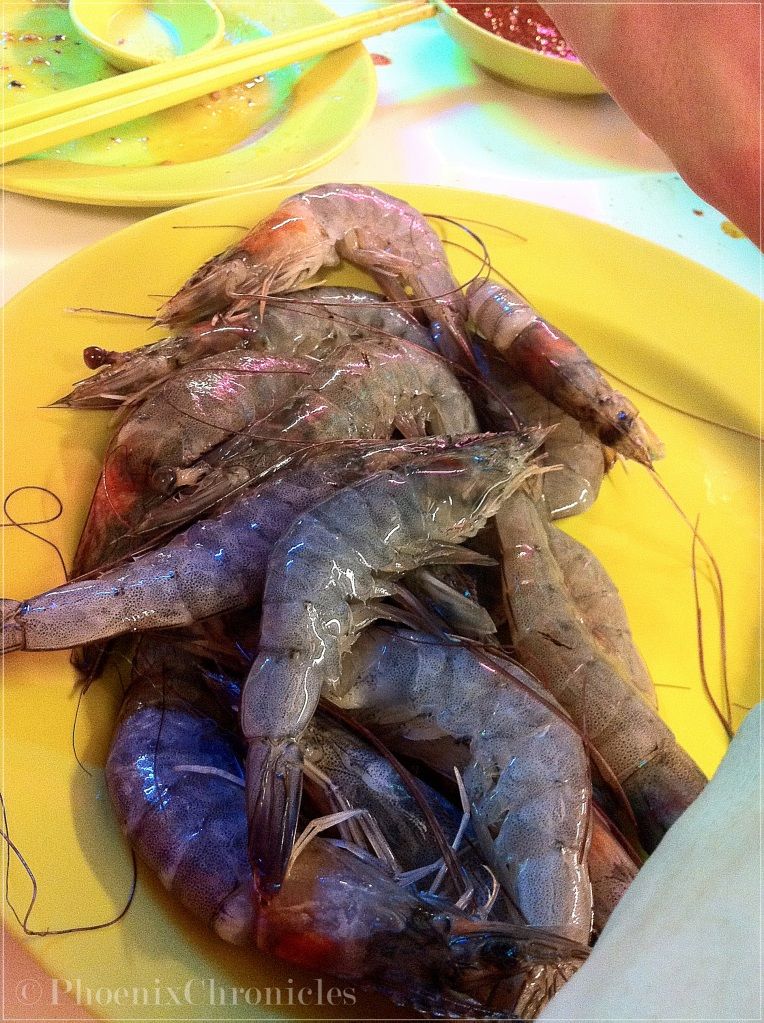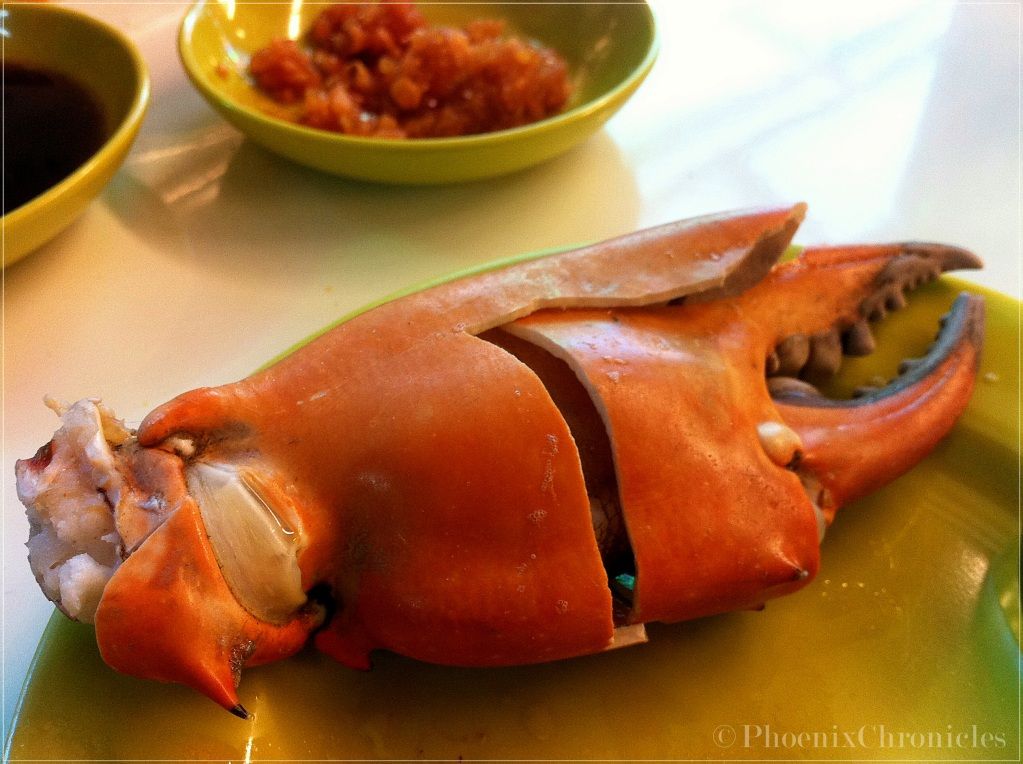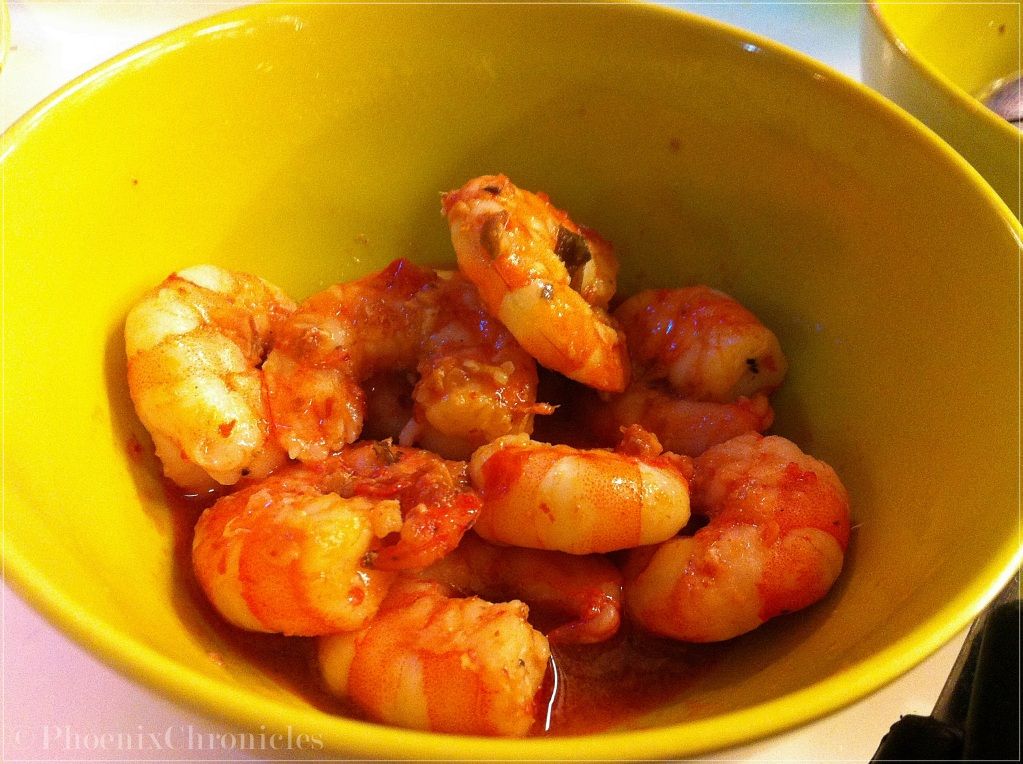 it's at balestier, near the famous boon tong kee chicken rice stall, and costs $19.80 nett per adult, which i think is pretty okay if you can eat the expensive stuff. and we chose a table with a fan nearby so it wasn't exactly uncomfortable. probably the downside would be the mosquito bites. i'm super prone to them, so i have like ~5 bites just from one dinner. -_-
but it was fun. will definitely pop by again, though not in the near future. stuffing myself like that is so unhealthy! :)
then after dinner, we cabbed down to his place to get car, and look what was on (outside) it! mad cute baby lizard with tiny tail and 'paws'! :| i tried to scare it off but failed. so SSD drove off with it still clinging on to dear life. it wasn't there anymore when we reached my place. awwwwww.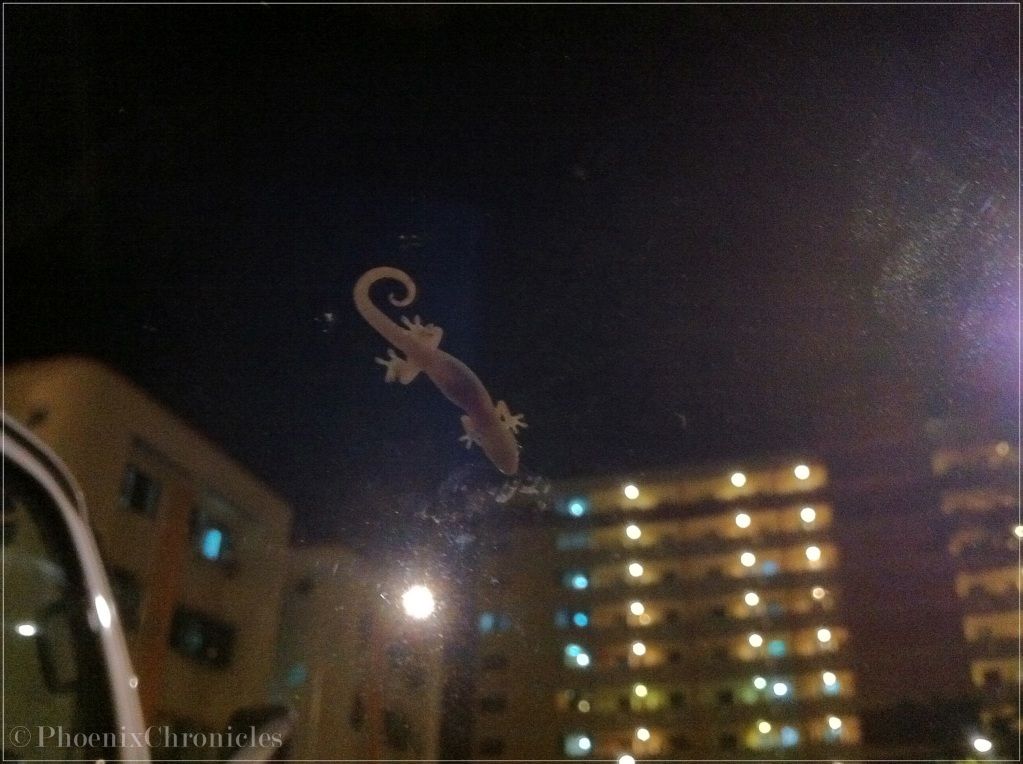 a little cake my mum prepared for him that night, since his actual birthday was yesterday.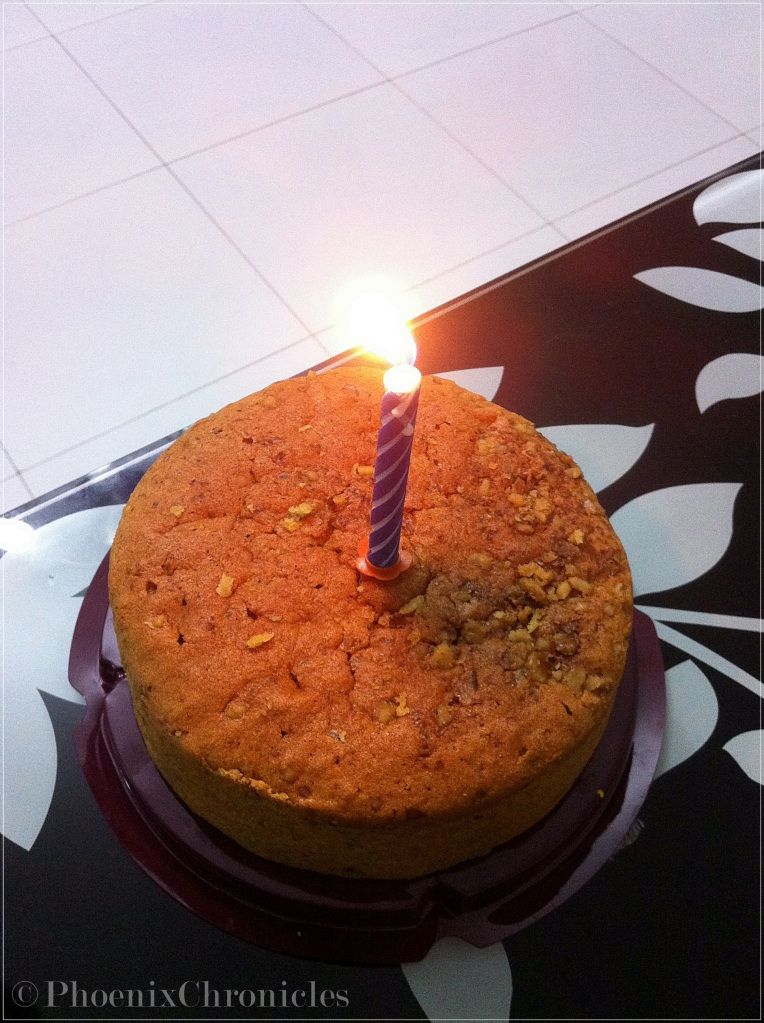 guess how SSD spent his birthday? stay home and game. -_- which was such a waste considering it was a weekend and he had the car. tsk. i'm considering to add 'uncle' when i refer to him in future. how, uncle SSD? :P
1325