day 2 starts with....breakfast! :D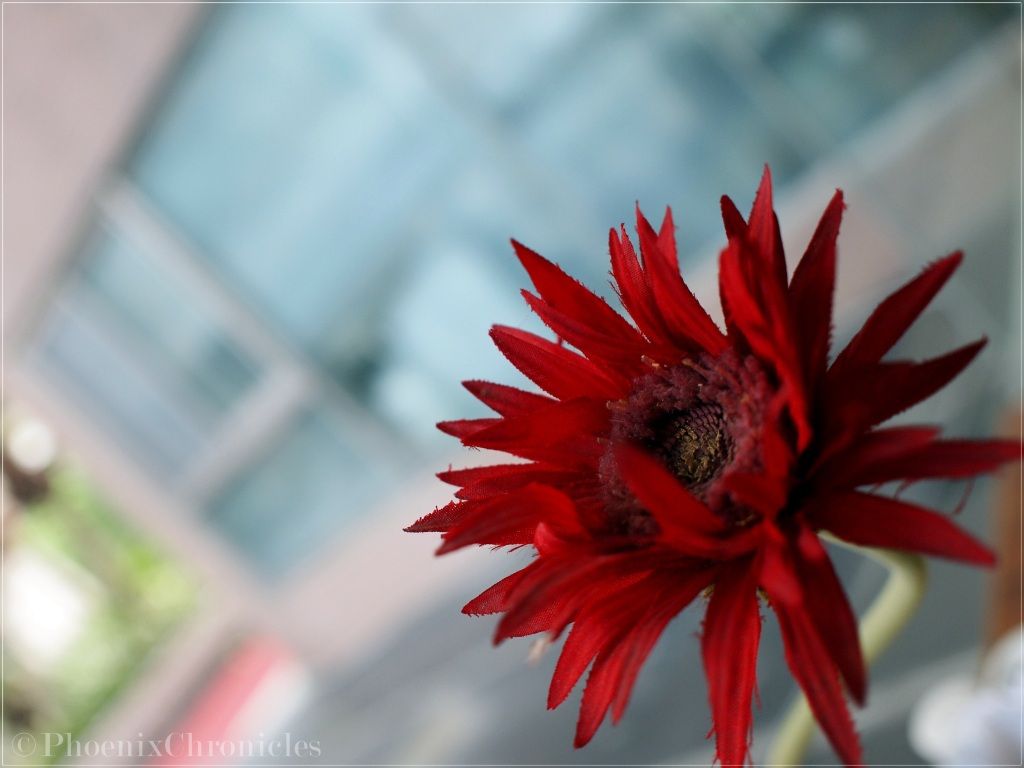 visited the nearby tamsui old street (淡水老街). it's basically, like its name, just a long long street with small shops on both sides. there's also the waterfront facing the danshui river. i was hoping the fisherman's wharf (漁人碼頭) was included, but it wasn't. i like that place.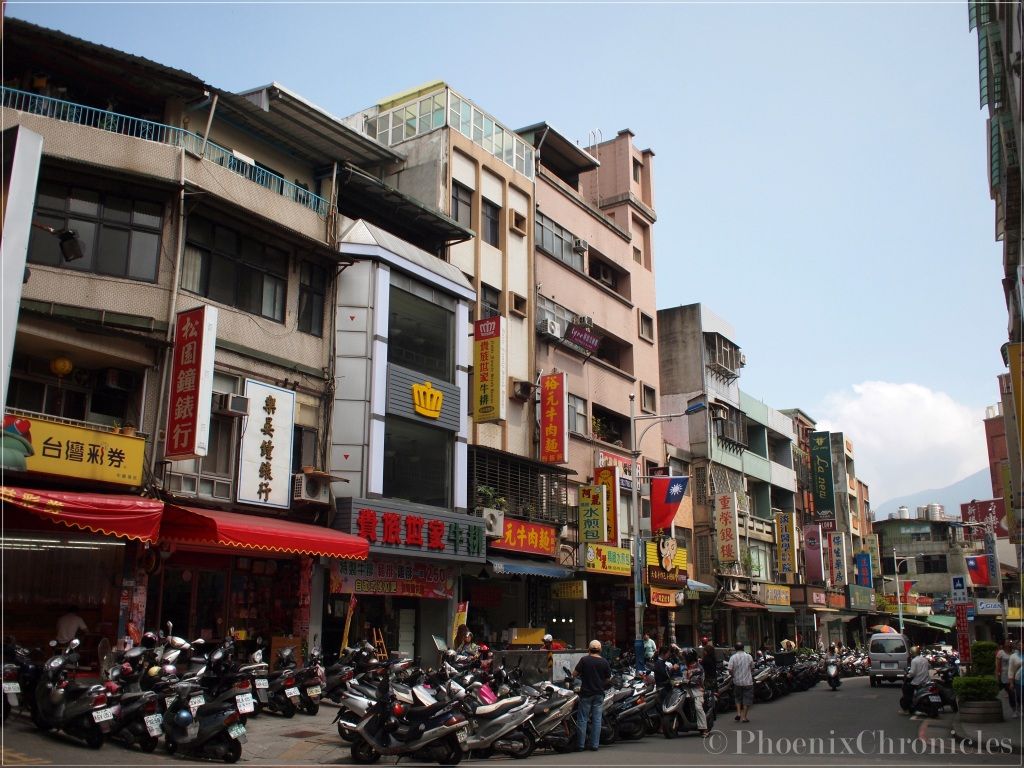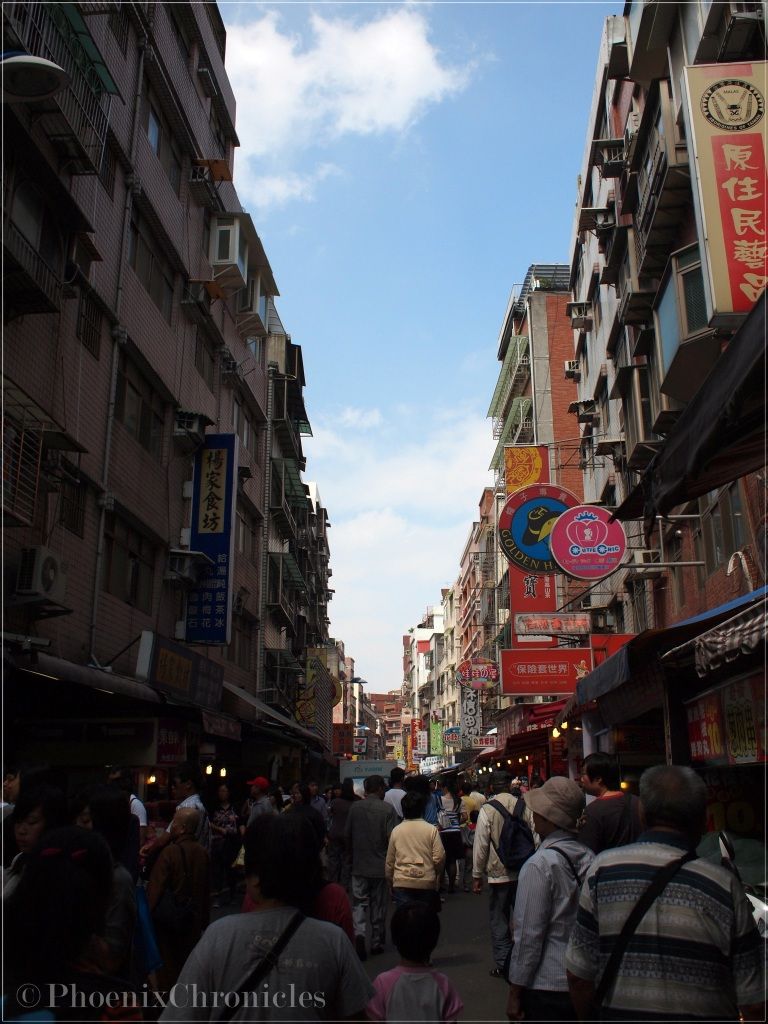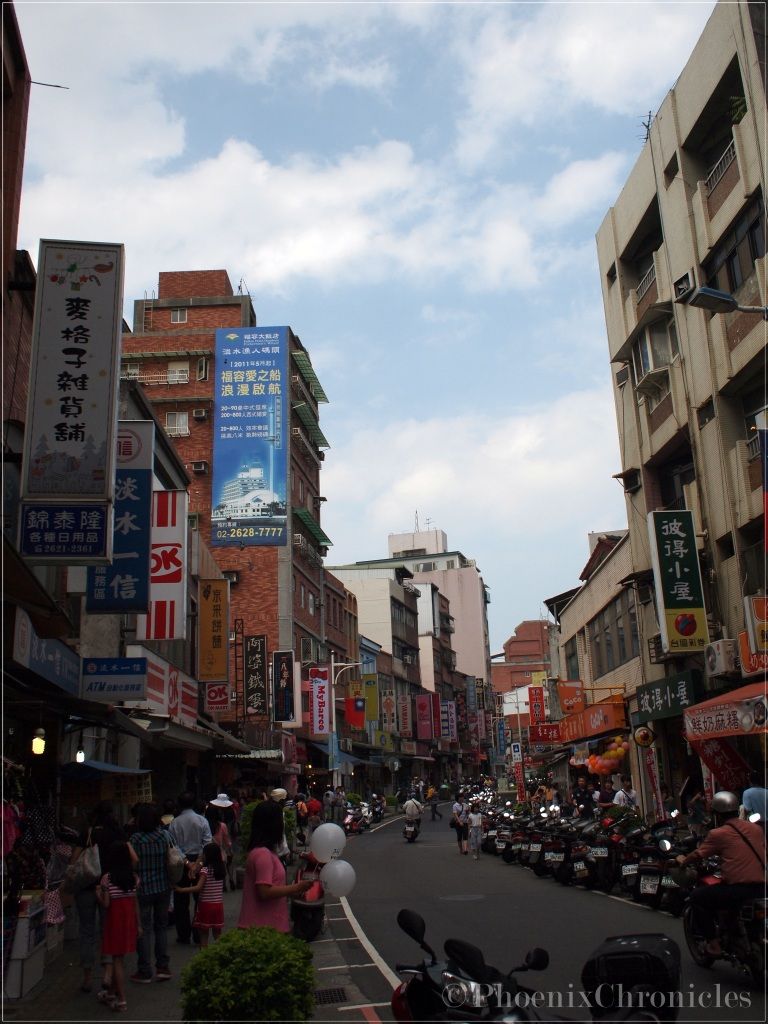 lunch was on our own, so we had street food. like sausages. -_- taiwan is famous for its sausages (台灣香腸) but i don't eat pork. so when we came across a stall that stated cuttlefish and fish roe, i happily ordered 3 sticks. i took a bite and realized they meant cuttlefish and fish roe MIXED WITH PORK! cheat my feelings. =(
the fried prawn dumpling was better. though i suspect there's some other meat inside other than prawn. sobs.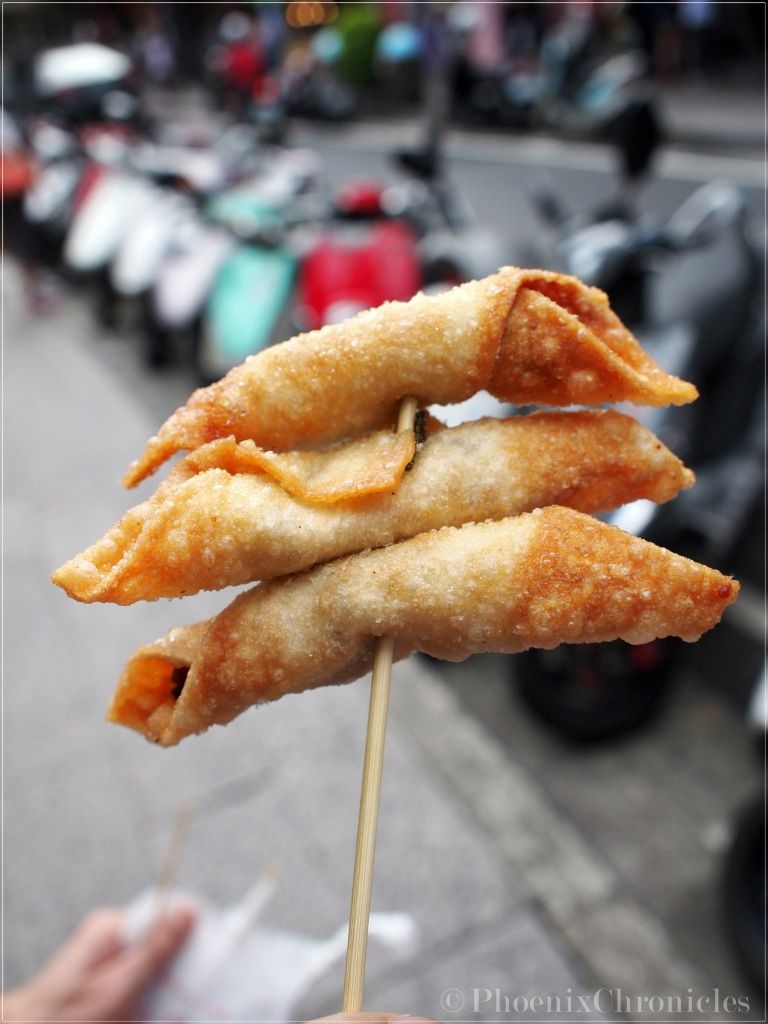 cheese potato! finally a healthy vegetarian dish. lmao. it's baked potato, pineapple cubes, corn, and lots of warm cheese. a little filling but i likes!
next was this potato chip thingy with plum powder. i think we also have it here in singapore but i've never tried it before. you have to pluck off slice by slice from the bottom. tastes like potato chips, just more troublesome to eat.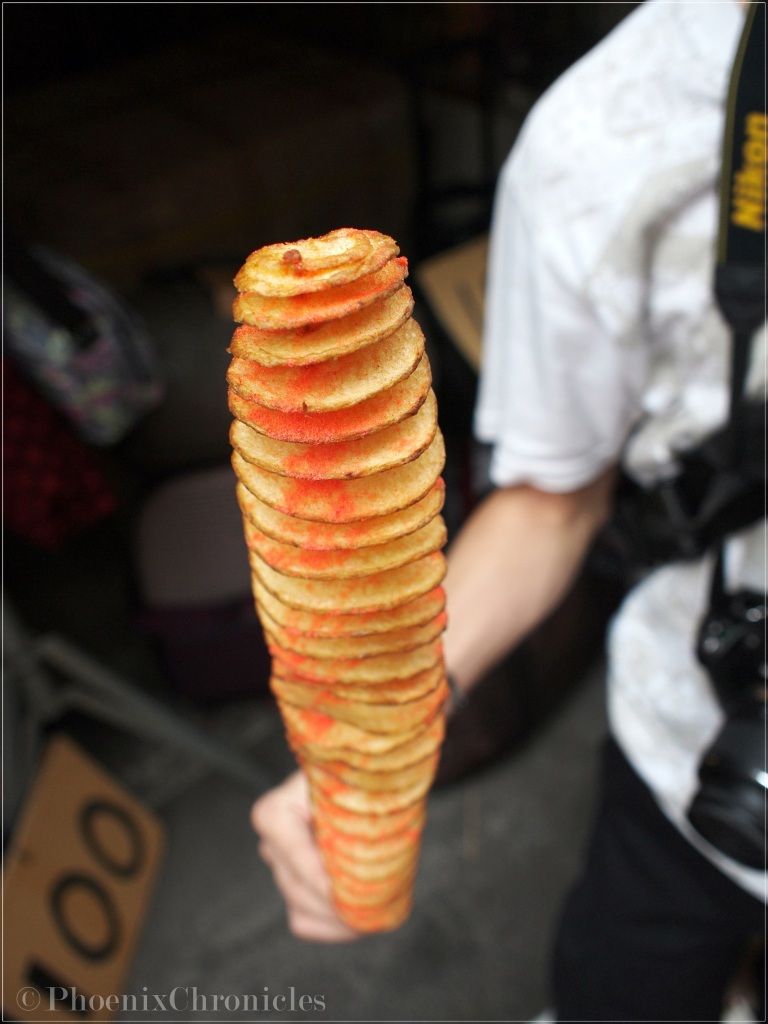 my first stinky tofu (臭豆腐) of the trip! this one is grilled and coated with sauce which (i think) gave it the smell. the tofu itself is not smelly at all. comes with pickled veggies. had to force-feed SSD this. whahahaha!
his favorite grilled sotongs. they slap on their special sauce and grill it in front of you when you order. yums!
the waterfront is nice, but not comparable to the view at the wharf.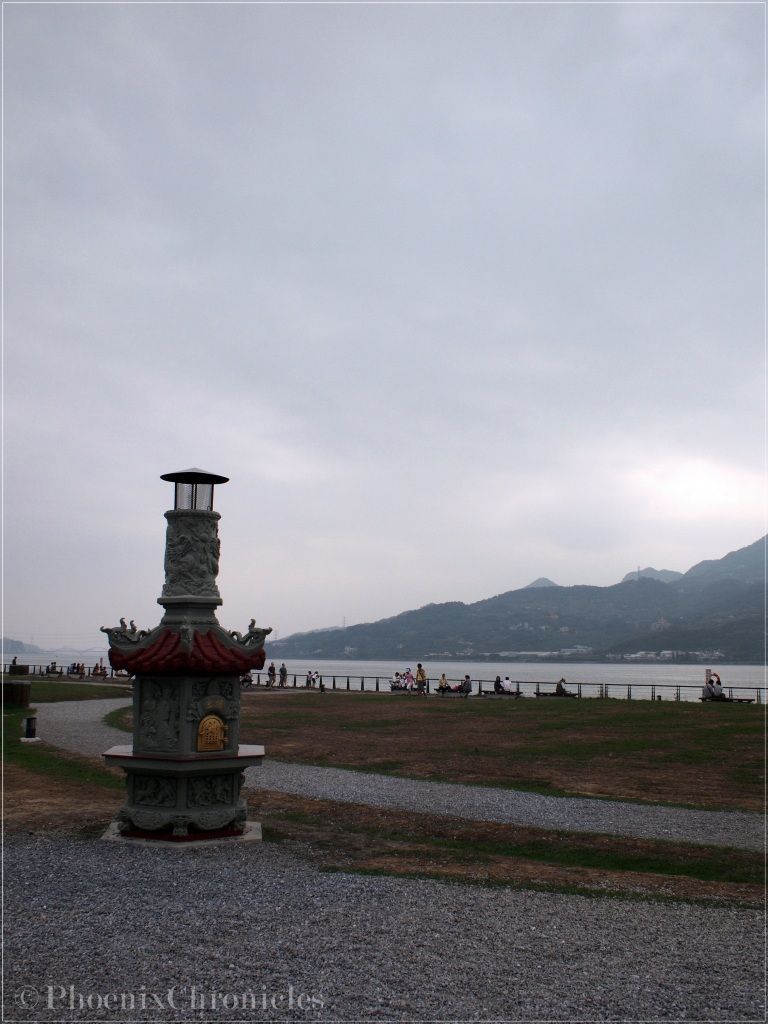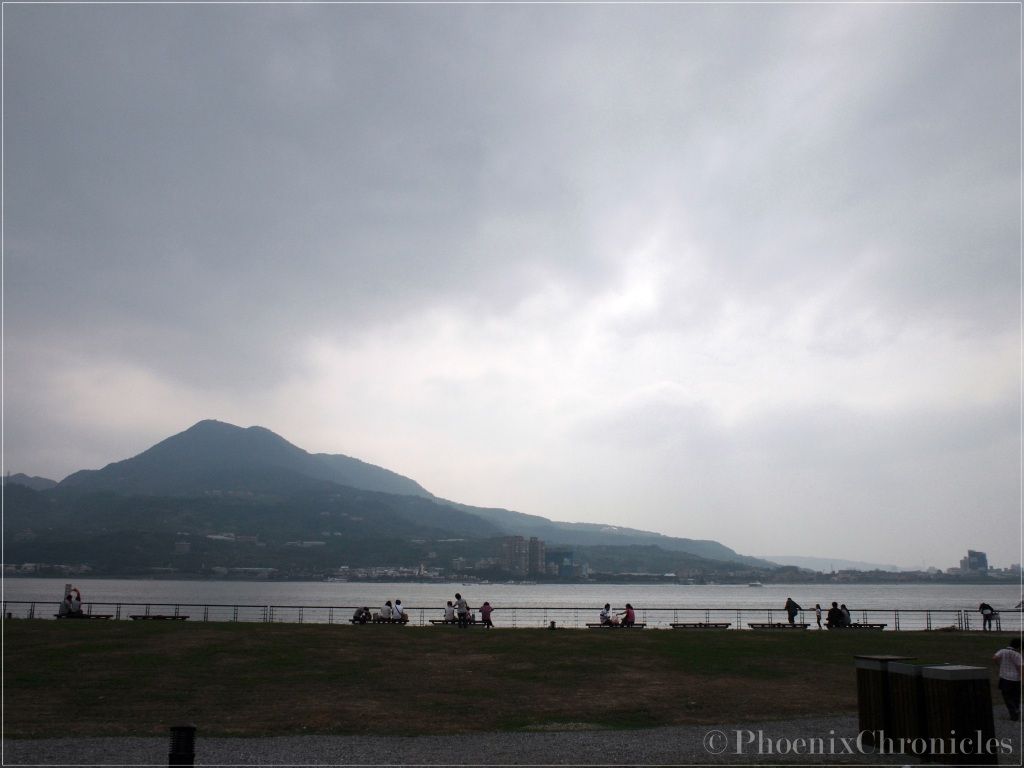 next stop, the palace museum (故宮). no photography allowed inside unfortunately. we were there to see 4 main artifacts - jadeite cabbage (翠玉白菜), meat-shaped stone, carved olive-stone boat, and carved ivory ball. but apparently the olive-stone boat had sailed off (on loan somewhere).
i've heard of the jade cabbage and meat stone before, but never understood why anyone would carve such food. i STILL don't understand why the meat stone is so precious, but the jade cabbage, which symbolizes 早生貴子, has a very interesting story behind. with regards to the other two, i think the reason why they are so famous is because of their difficulty in carving. one is an entire ship (complete with windows and passengers) carved out of a single olive stone. the other, well, not sure how to describe it. just google it. lol.
although the palace museum houses more expensive artifacts than the one in beijing, i kinda prefer the latter one. probably because there's also the palace buildings itself that captivate me. oh wells.
i don't really like the next destination. didn't like it the first time, didn't like it the second time either. taipei 101, the world's second tallest building. filled with brands like chanel and coach, it was almost a waste of time and we didn't know how to spend the one hour there.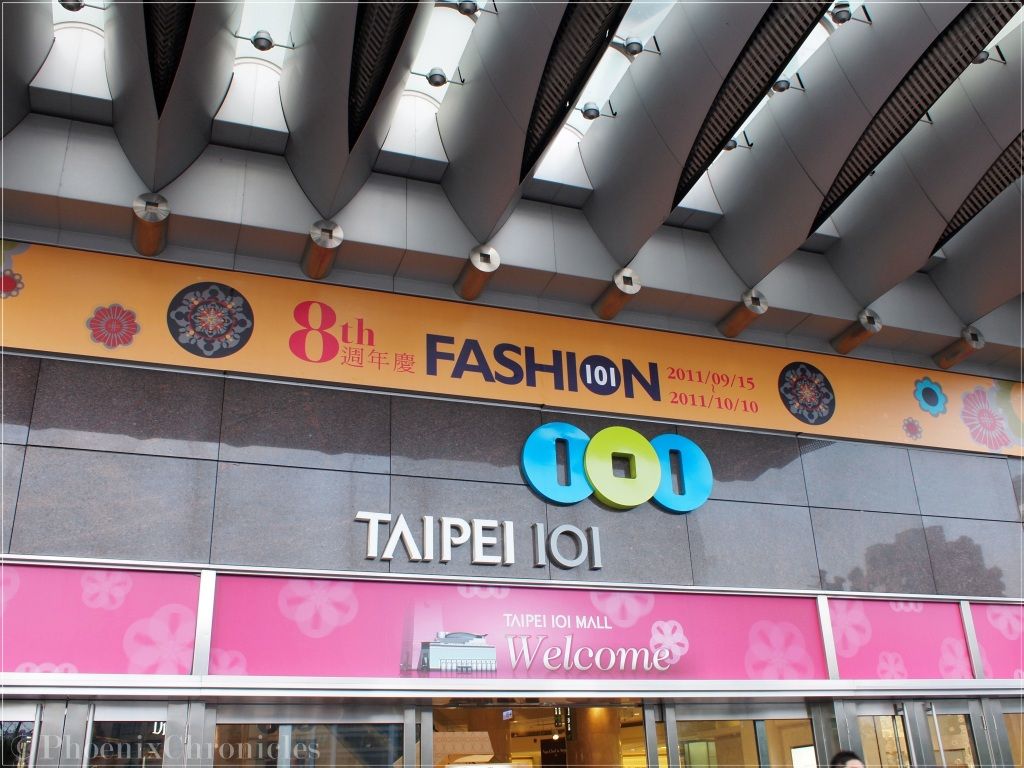 lastly, the shilin night market (士林夜市) is considered taipei's largest and most famous night market. and it had to rain while we were there. -_- it's separated into the food and shopping areas. we started from the food, which was like a big messy market with many stalls. majority of them were basically selling the same foodstuffs.
i got my stinky tofu again from one of the stalls in the front. the fried version looks and tastes so much better. :)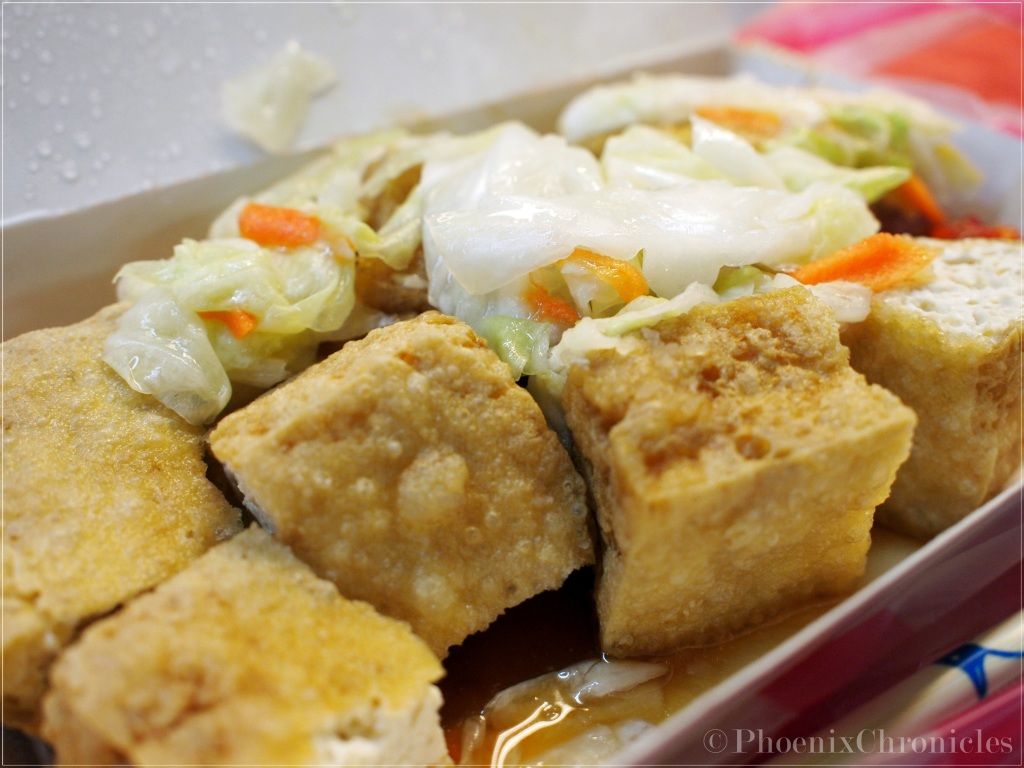 oyster and shrimp omelette (綜合煎). i was actually looking forward to try the sauce but SSD die die also don't want to put. *sad face*
grilled octopus. look at the kinds of stuff they eat. abit gross to me. @_@ there's our octopus on the grill. it was way too thick and chewy to properly enjoy the taste.
had mango ice last. the shaved ice had a faint taste of milk and the mango cubes are sweet. nice way to cool off in the hot and stuffy food market.
i think i would fail as a travel blogger, cos i'm interested in only the food parts. lol. unfortunately, this is the only time i wish i had traveled with my aunts. they are far more adventurous with food tasting than SSD who, i must complain, is a super picky and small-eater. so many more stuff i wanted to try! grrrr!
then went over to the shopping area where it started drizzling and raining lightly. so i kept wall-e. it was quite similar to 西門町, except it was more night-market-ish. super packed! got a few items and headed back. since we opted to leave abit later, we had to make our way back ourselves. pretty convenient though, just like our mrt! they call it 捷運.
popped by 7-11 on the way back and bought instant noodles for supper.

kinda silly to eat maggi when there's so much yummy food at the night market right?

yes very blur i know. =\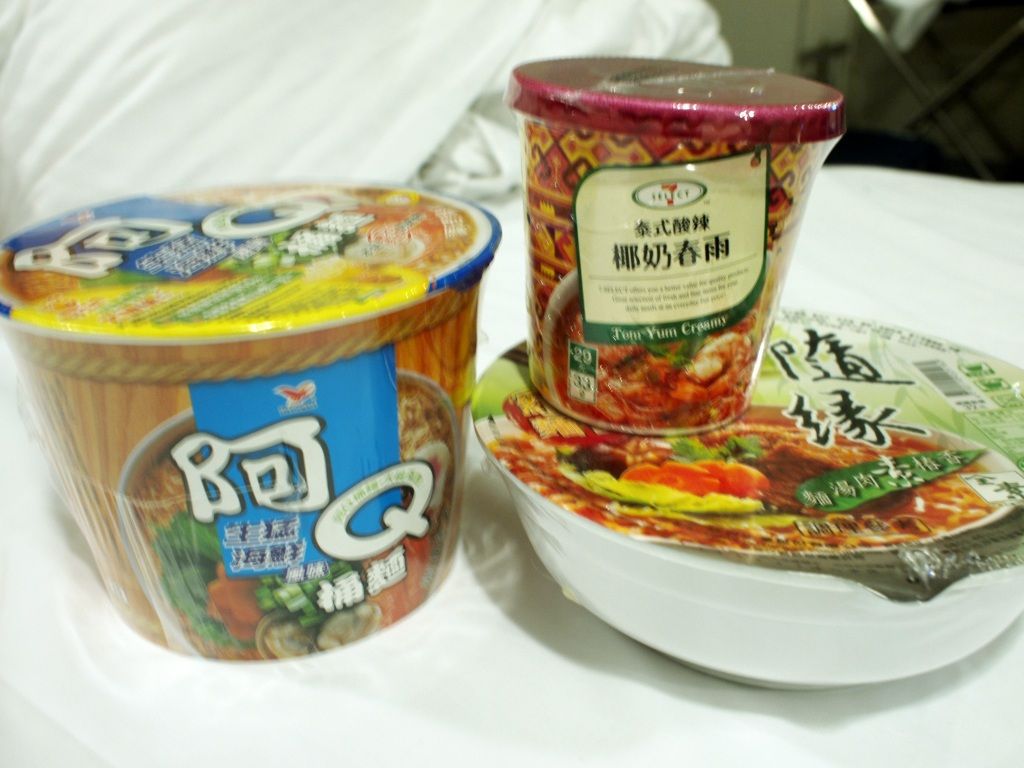 their 7-11 is so much bigger and more accessible than ours. apart from the usual dry stuffs, they also have a lot more variety of cooked and ready-to-eat food. like onigiri!
i think i'm so efficient. 2 days completed. lol. just kidding. i'm merely trying to blog as fast as i can before i forget stuff. which i think i have already forgotten some. and i start school on monday. boo.
day 3 has to wait for photos from SSD (you'll see why) so i guess i'll just go draft the rest first. :P