i came across
this website
on
pininterest
some time ago, and finally decided to try it out! unfortunately mine doesn't look as pretty as hers. T__T
step one: slice oranges. i decided to use the citrus one since i had them in the fridge. lol.
step two: add spices. i have here cinnamon sticks, whole cloves, and a pretty star anise. (which my mum kept for so damn long and had already lost their fragrance. -_-)
step three: bring to boil. after that, i left it to simmer for about 40 mins on the stove.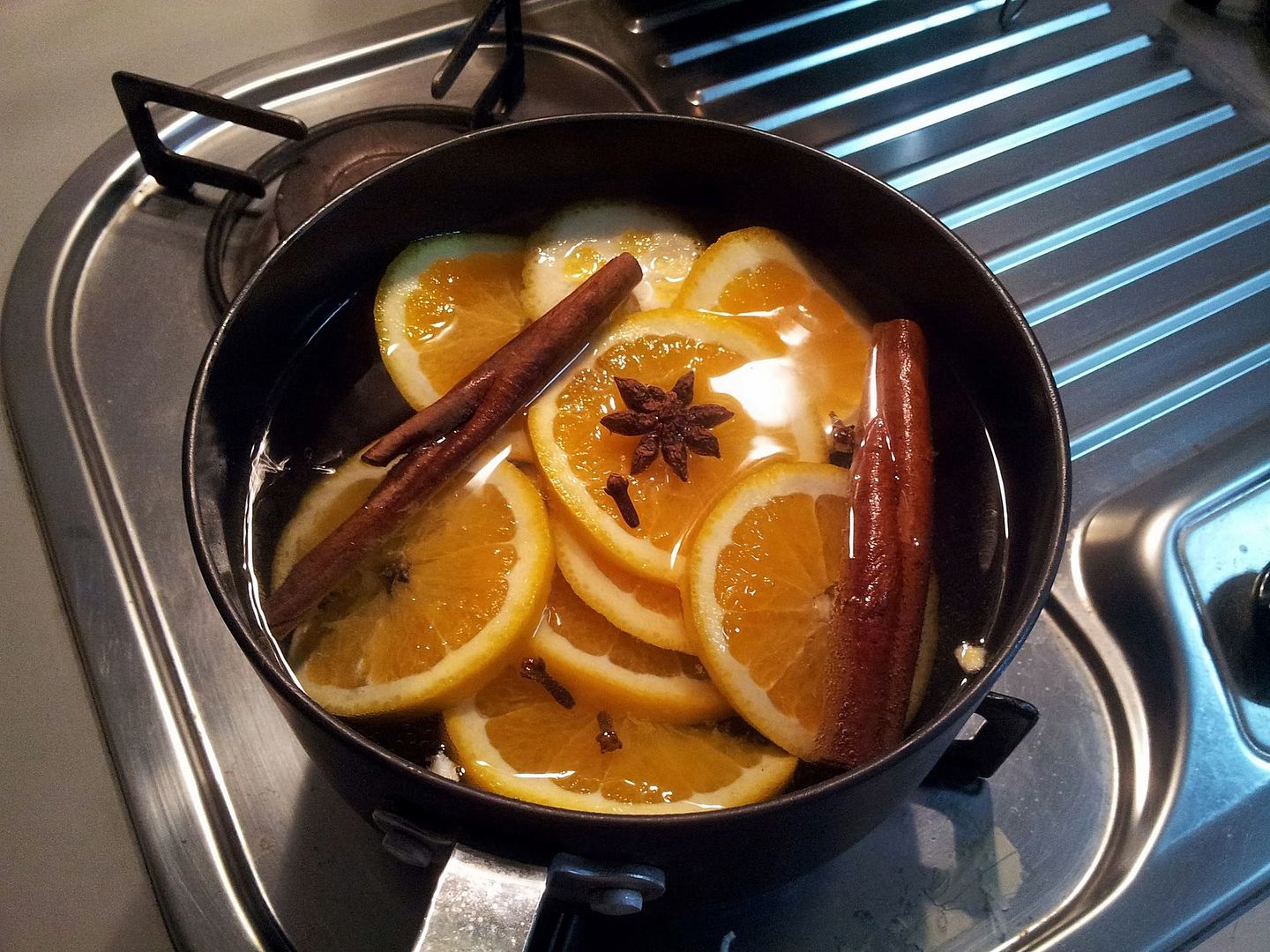 step four: pack for reuse. as you can see, the water is cloudy already, but it still smells pretty good. so i kept it in a container and froze it. shall try boiling it next week! (itchy hand added a couple of rose petals for dunno-what.)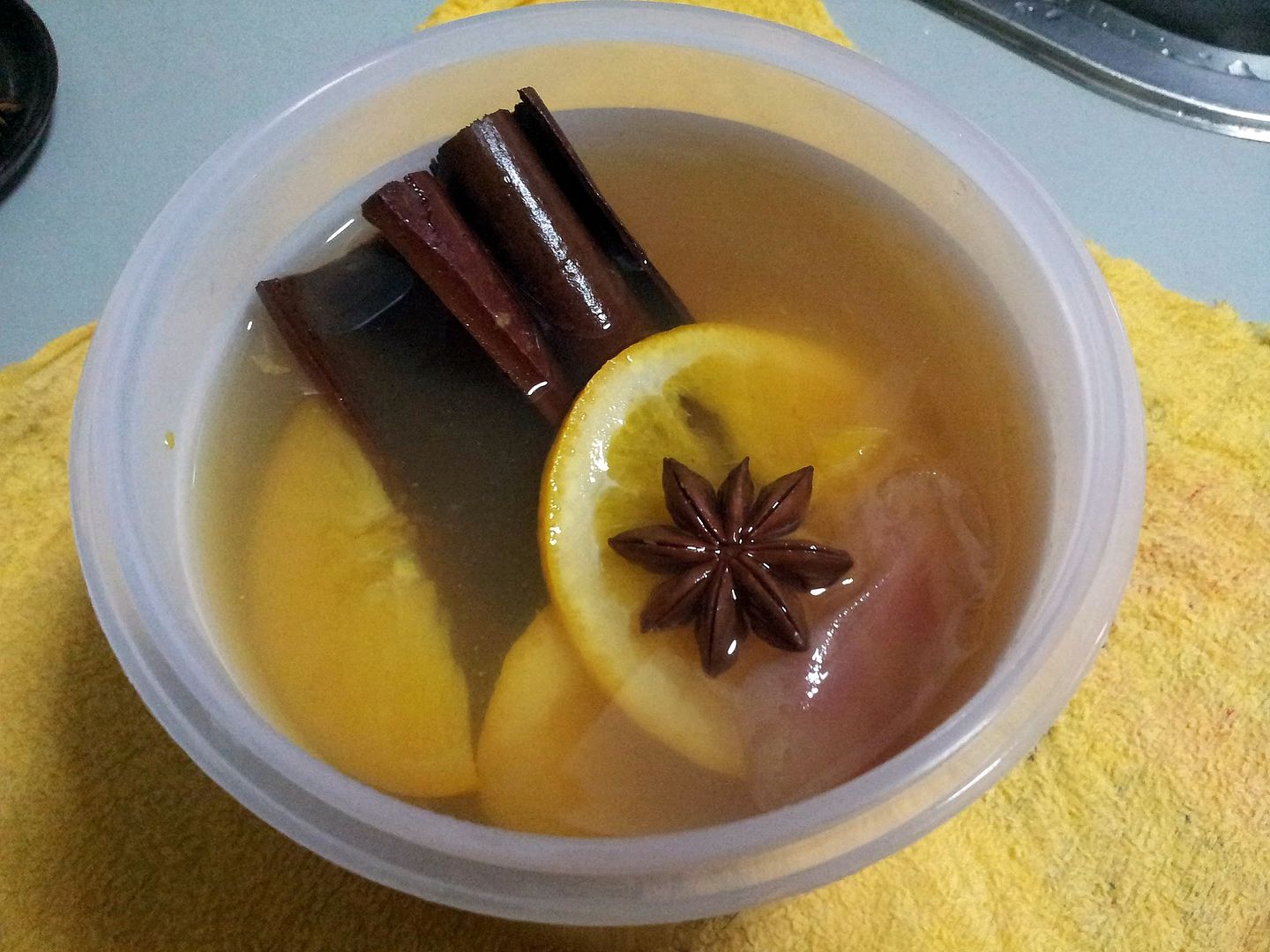 according to the website, the scent is supposed to slowly spread to the whole house, which unfortunately mine didn't. mine turned out very "cinnamon-ly" without much citrus smell, even though i had used 2 oranges.
and it only lingered around the stove/kitchen area. =( maybe i was a bit greedy to expect the whole house to be filled with just a small pot of scented water. however if you have the aromatherapy burner, you can try using that. i think it should smell very nice for a small room.
but the best thing is, it's totally natural!! have fun making yours!