been quite long since we last cooked. i always thought home-cooked meals are cheaper but i guess not. this dinner would have cost us $20 if not for the voucher SSD had. tsk!
1. mushroom soup! add water and canned mushrooms to the packet of soup mix and voila~! one of our favorite dishes, but i still prefer the MFM type. boo.
2. tomato garlic prawns. fry garlics, add prawns, then add the sauce. love the big fresh juicy prawns. which cost $10 alone. =\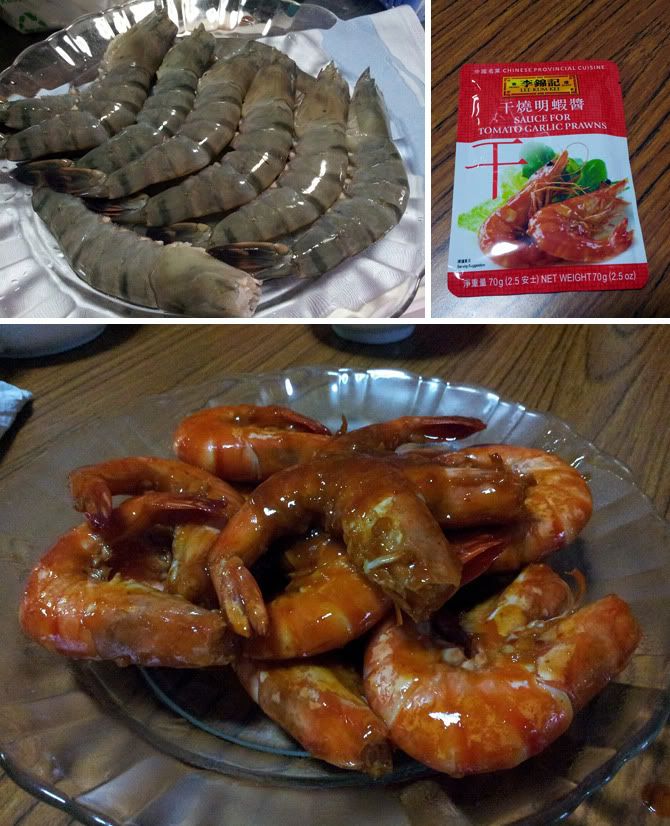 3. salmon belly in bbq sauce. a weird combination, since SSD didn't have teriyaki sauce. but tasted yummy nonetheless. the belly was super oily and not bone-less. totally should have bought salmon fillet instead.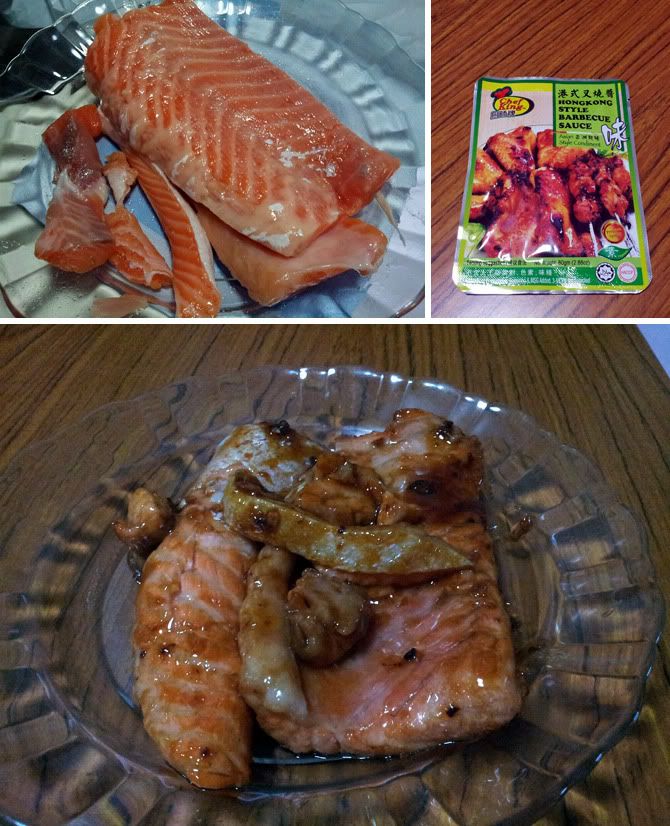 the end!