is it always better to know the truth, even when it hurts? 废话!长痛不如短痛嘛!
... ...
tired tired day! went sim siang choon @ changi in the morning, and then ikea @ tampines after that. super like window shopping at ikea, even though there's nothing to buy. seeing those beautifully decorated rooms always excites me! plus they added a couple more purple rooms. so much inspiration! found a lot of stuff i could get for the new house too! soooooo exciting! :D
lunchie lunch! had a simple vegetarian pasta...
...and a herring sandwich.
it looks kinda pretty but NOT NICE AT ALL! see those like black round things? super horrible taste! and the herring was raw. eeeeewwww~! i think i'll stick to salmon sashimi. -_-'''
they also ordered a whole lot of chicken wings. a DOZEN to be exact.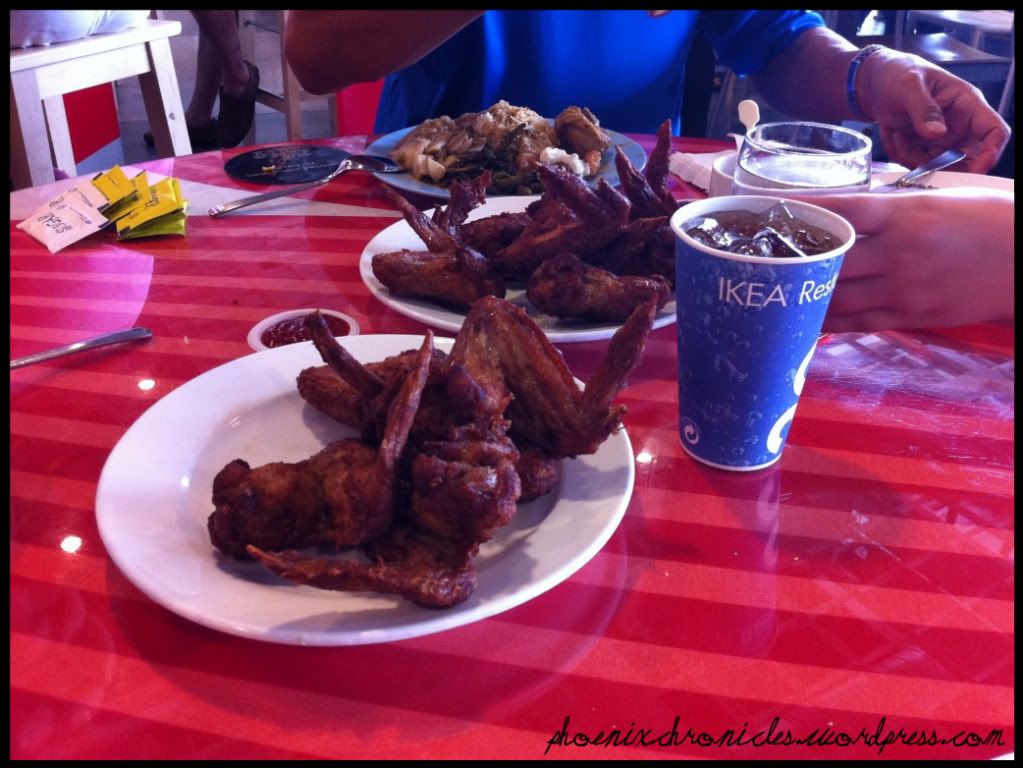 which they finished in less than 30 mins? lols. lalala. another meaningless post. off to continue HYD2. and it's a tired day tomorrow again. =(
2307