makes sense?
definitely. i always find it hard to explain why i choose to be a
pescetarian
. the most common guesses are usually religion or health related. my reason, however, is much more complicated. so complex it is that i have given up trying to explain anymore cos nobody understands. lol. i wish i could somehow move on to vegetarianism, but i don't think it's quite possible yet.
no salmon? kill me.
sometimes i pity SSD. you see, he's an omnivore. and when we choose dining places, the first thing to look out for, would be whether if there's anything i can eat. which is why we usually stick to those same old places. like manhattan's FISH market. definitely something for me!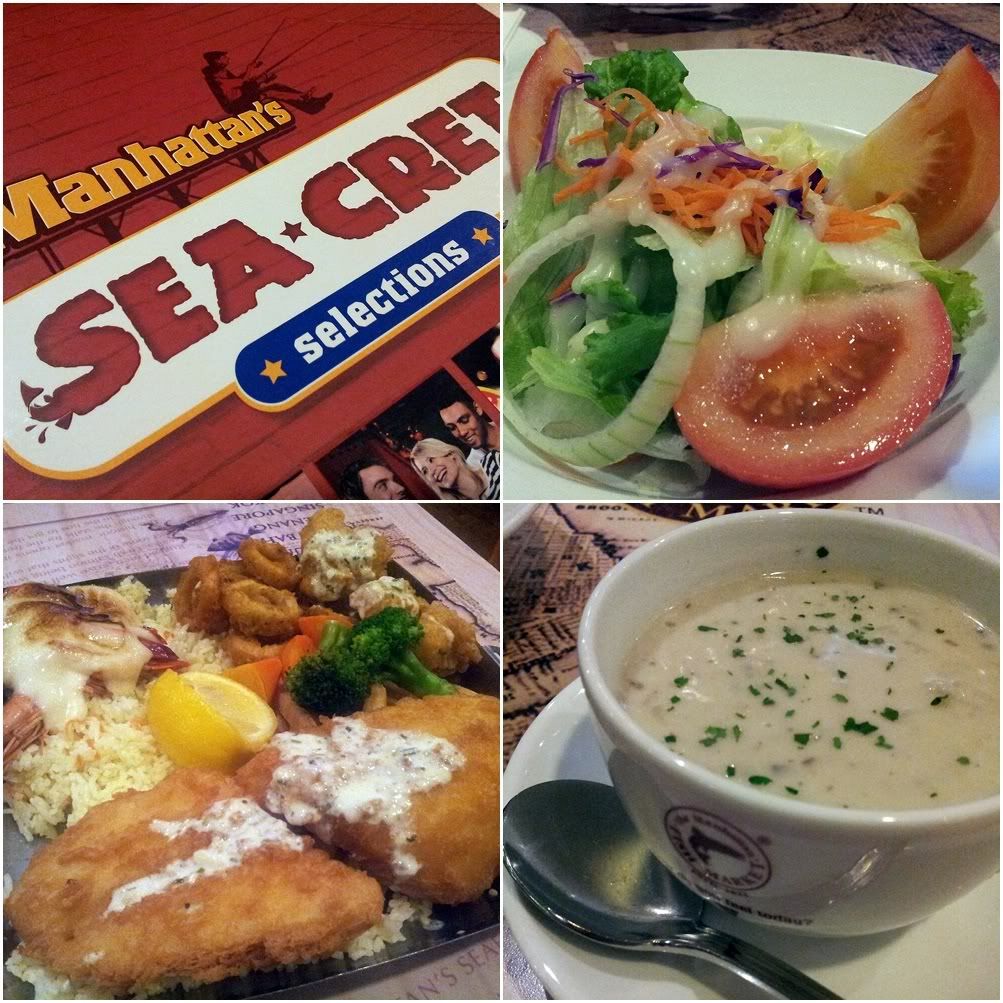 manhattan flaming seafood platter - everything is so so yummy! ok maybe except the oysters. (those are oysters, not mussels! lucky i didn't spit them out. lol.) it looks very little but we had trouble finishing the fries. definitely dropping by again when i feel thin and rich. =\
and instagram updates!

and lastly, yes i did it. finally. that moment when i stepped out of the room, it felt as if a huge load had been taken off me. but then reality sank in and i realized that frankly speaking, no backup plan is a horrible choice. i guess it's heart over mind this time. wish me luck! loads of it.