Today we finally got to try the famous SabX2 wanton noodles! SSD was pretty excited about it it seems to me. We reached there about 9+ in the morning, and there was already a long queue. In which judging by the conversations, 95% of it were Singaporeans lol. We had to wait about 20 minutes before it was our turn. Guess table for 2 is always easier. Shared a table with a Singaporean couple who simple ate a bowl of noodles each and left. Kinda waste all the time queuing right? =X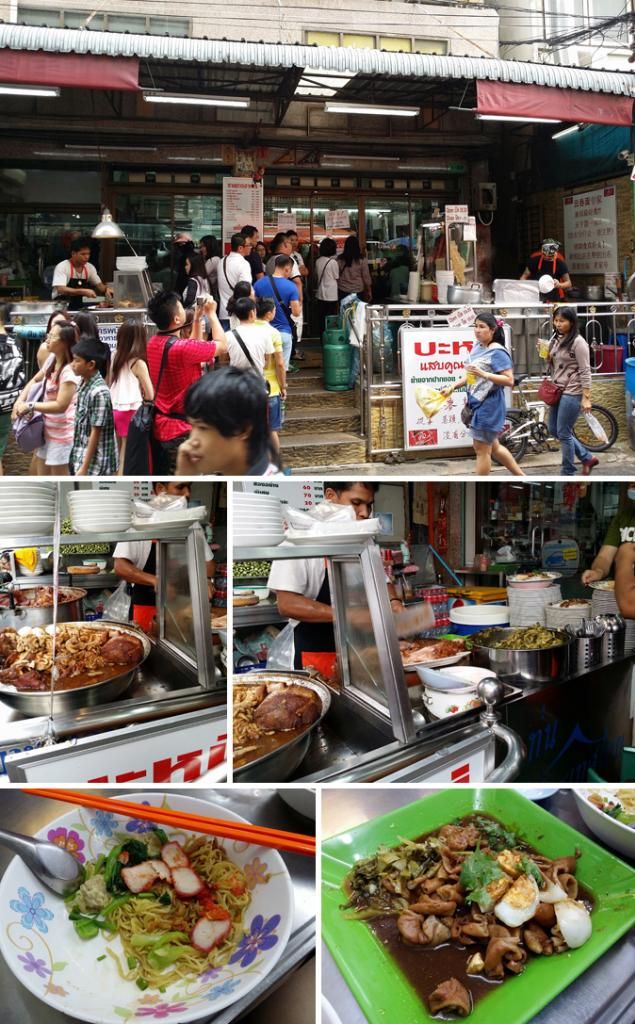 It certainly doesn't look very hygienic, but who cares right? We got a bowl of noodles each with a plate of intestines. The noodles were 50B (SGD2) while the intestines were 200B (SGD8). *faints* To be honest, they tasted good. (Yes I ate meat fml.) Good but not THAT good to make me queue up again for it. And you can see the portion isn't very big. Side note, the second Singaporean couple who shared our table were obviously also first-timers. Cos when their noodles came, the girl started grumbling on how little it was. Come on lah, if you can find your way there, you obviously read about it and know how small the portion would be. Don't be such a bitch. =\ Anyway, it's overrated. I wouldn't recommend wasting time queuing for this.
Next up is shopping again! At the nearby
Pratunam Market
. Actually I have no idea if it was Pratunam Market. I mean, it's the correct area and it looks like a market, I
assume
it IS Pratunam Market. Lol.
It's supposedly for wholesalers so you probably could bargain for more discount if you bought more pieces. I realize the prices stated are also for bulk purchases. Maybe it's just me, but the styles were just as weird as those in Platinum Mall and the prices not exactly that cheap too. So yeah, I bought like, 3 pieces, in the 2 hours we were there. Oh by the way, when the shop owners take a new piece for you, do check. Cos I didn't and came back to realize one of the tops wasn't what I wanted. No idea what to do with that now, since I can't fit in. =(
Headed opposite to
Pantip Plaza
. It's just like our Sim Lim Square. SSD's heaven lol. But first, we stopped for A&W! Been like 10+ years since I last had these. Please come back to Singapore!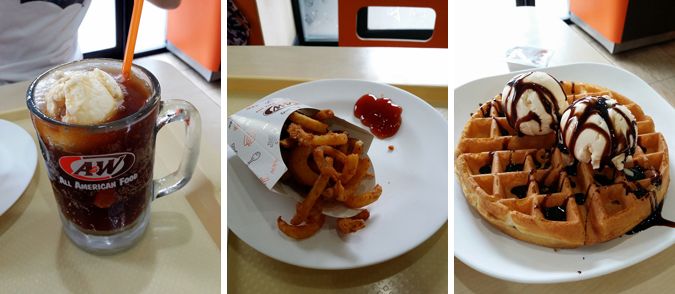 Spent a couple of hours here. There were about 7 levels of electronic gadgets and accessories. And here we splurged 1600B (SGD64) on a Beats by Dre wireless headphone. Each. Don't tell me it's fake; I know that. But even for a fake piece it's not cheap you know. How can people bring themselves to spend $400+ on a headphone?! Mad.
Went back for a short rest and headed out again to
Chinatown
. Took a cab from Platinum Mall. (I believe you can get the hotel concierge to get one for you. They don't charge extra.) Cab fare was less than 100B (SGD4) if I'm not wrong.
Came across this Lin Zhen Xiang store selling snacks and tidbits, and we decided to get some stuff back for the colleagues. Got some pork floss, crackers, coconut chips etc. I think we spent over 1100B (SGD44) and they had it sent to our hotel the next morning.
We were feeling quite full (from I don't know what), so our main goal was just the shark's fin and bird nest. That 50B (SGD2) shark's fin soup is fake, so don't bother with it. Lol. Came across this bird nest shop and got ourselves a bowl of 200B (SGD8) bird nest each. Apparently you also have to add the egg, ginko nuts and some honey to it. I......wouldn't say it's worth it. I'd rather go for the seafood anytime. Pity we didn't get to try any. =(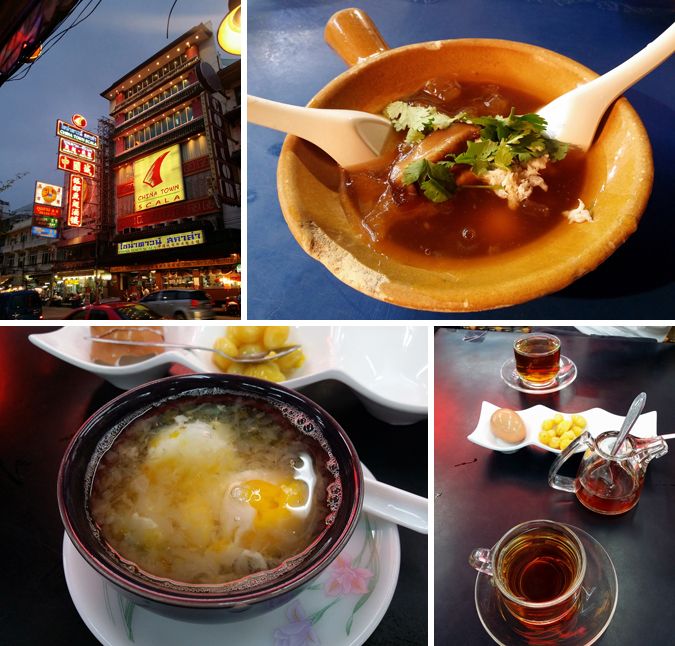 Tried some other street food like fried spring rolls and fried dough fritters, which came with a kaya dip. We tried to ask what it was, cos I heard sweet potato balls were a must-try. But sadly he didn't understand us.
Decided to make our way back and hopped on a cab, only to find out he wasn't going by meter. We were charged 200B (SGD8) for the journey back. To be honest, it's not expensive. But considering we paid less than half of that on the way there, we......weren't too pleased.
Dropped at Big C instead and walked the supermarket again. Had more time so we explored the other sections too. And I totally love the fresh food section. They have salmon sashimi! Super tempted to get some, but SSD said we had to 'preserve cash'. =( And the fresh meat section! Everything looked so fresh and yummy. (Sorry, I go crazy at meat sections nowadays due to Popo.)
My loots. I actually got the
CHO.2
cap on Day 2 but forgot to include it in lol.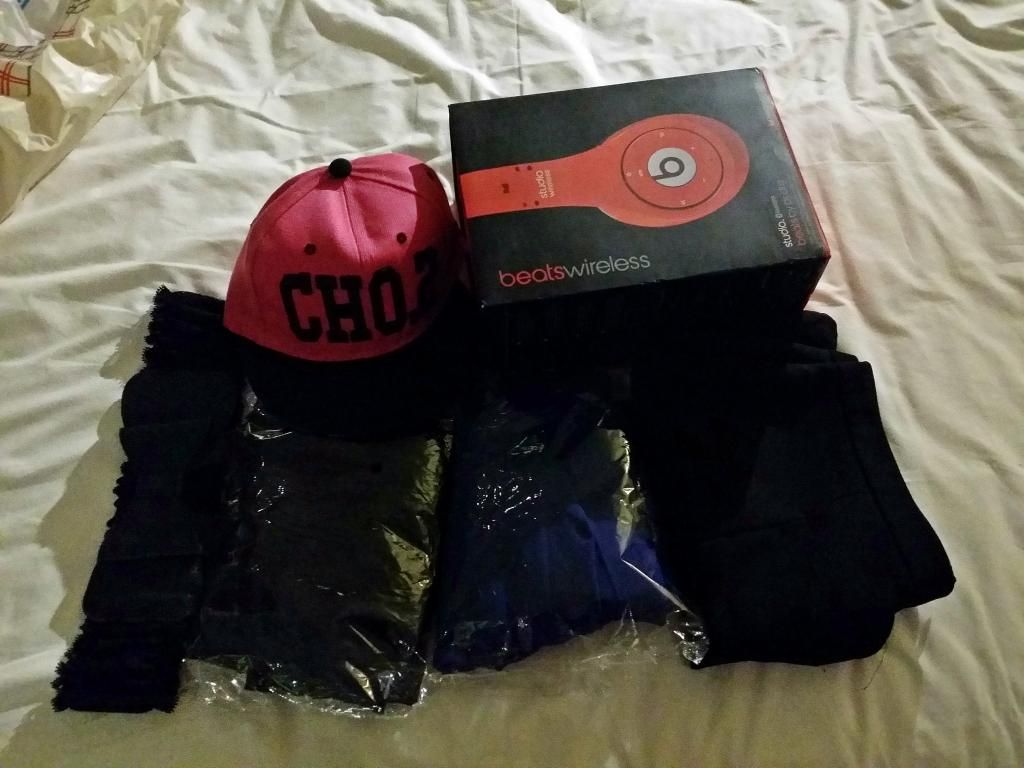 ~ * ~