Day 4 was a Saturday, so off we went to Chatuchak!
Had wanted to take a cab but SSD insisted on taking the BTS. Sad. It was probably cheaper by cab too. The nearest BTS station from our hotel was Chit Lom Station, a 10-15 min walk away. Chatuchak is at Mo Chit Station, 8 stops away. No need to change trains. Fare was 42B (SGD1.70) each, one way. Now you see why it was probably cheaper going by cab. =.= And I can't help but compare every country's trains to ours. Yep, ours still suck.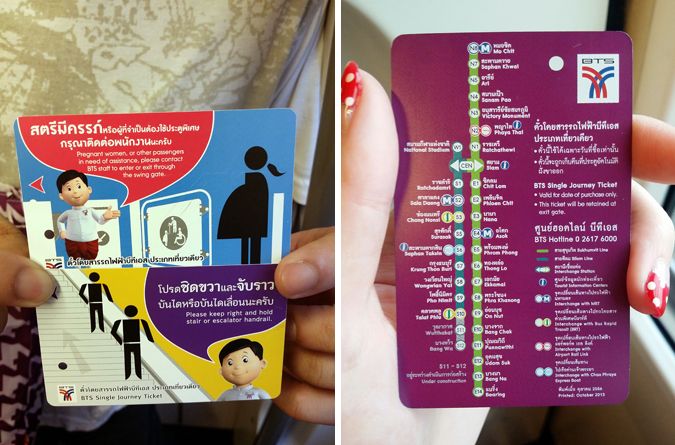 Breakfast at one of the roadside stalls! Shrimp fried rice and tomyum maggi. Normal lor. Lol.

Chatuchak is a super duper messy place to shop. We had a map and it was divided into sections and everything, but we still had no idea where we were and how to start shopping. In the end we just walked. And walked. And walked. Pretty sure we were going around in circles lol.
Got street food too! Overheard someone saying that the stall we bought the coconut ice cream from wasn't the "real" one. I think the "real" one has a flag? But seriously, isn't it just coconut ice cream? Got real and fake ice cream? -_- Overdosed on quail eggs too. Too hard to resist. And then we got some honey grilled pork from one of the stalls inside. It was the bestest pork I've ever tasted! Really! (Man I ate so much meat this few days.) We only bought 100g. Wish we bought more. =(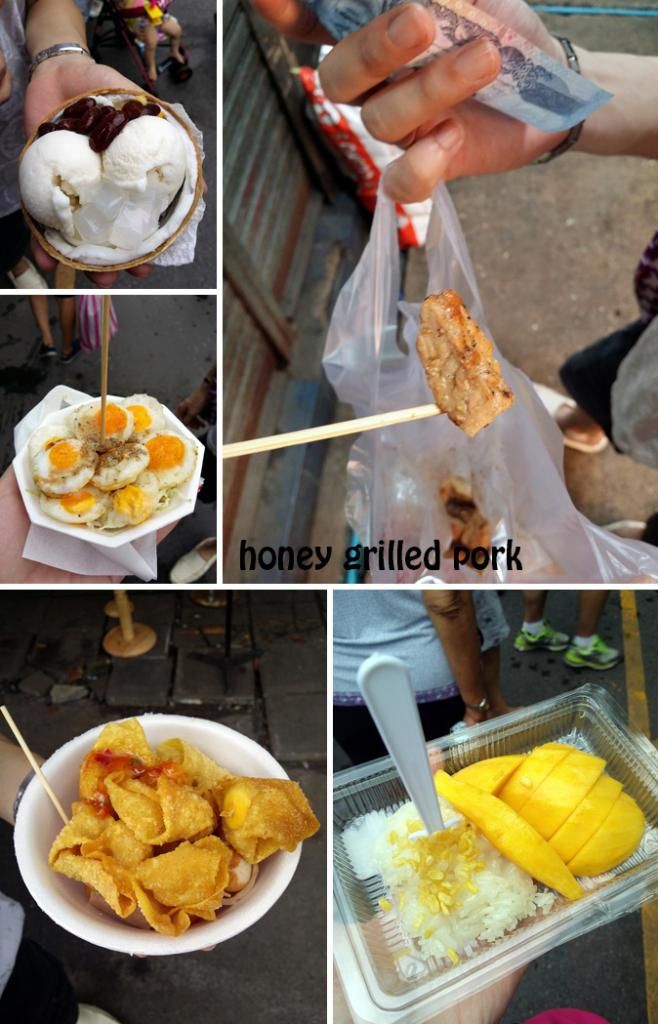 There were lots of different stuff at Chatuchak. From clothing to souvenirs to bags and hardware, pottery, fake flowers, and even soap, which I was really really tempted to get. Lol. But my main goal was actually the pet section. By some luck we managed to find it. And I was so so disappointed.
To be fair, I was only looking to get toys and a carrier. But the toys were horribly old and disgusting, while the carriers were either too small, or not ventilated enough. People who dress their dogs up would go crazy there though. TONS of doggie clothes. I bought a CNY dress for Popo for fun. Less than 100B (SGD4). There were lots of leashes/collars too, and some beds. Oh I did get a small little bag for Popo at 200B (SGD8), and saw the same one selling at Central World that night for 390B (SGD15.60)!
Anyway, what really irked me were the treats. There were lots of rawhides for sale (and everyone knows rawhides aren't good for dogs), all displayed out in the open. The kibbles and biscuits were in huge bins with a scoop in them. Oh my how can anyone feed those?! I wouldn't even buy those sealed packaged ones, much less those in bulk bins. Ewwwww! Still, we walked through the pet section twice, hoping there were some we missed. But no. So yep, disappointed me.
I was also looking to get a fake branded bag but you know what? They cost like, 2500B (SGD100) each. Like go to hell lah. If I can pay so much for a fake I might as well get the real one. >.<
I think we spent like, 5 hours inside? Took the BTS back to the hotel for a short rest again while SSD headed opposite to collect his tailored clothes. (Is it weird that we actually have afternoon naps?) Slight problem as they accidentally packed one of his shirts to someone else and had to rush out another one for him. It came the next day.
Dinner was at the nearby food stalls again. We chose the first stall, the one nearest to the hotel. Ordered lesser this time. The salt-grilled fish wasn't as nice as the one we had before, but the soup and omelet were nicer. I think this stall was more worth it though.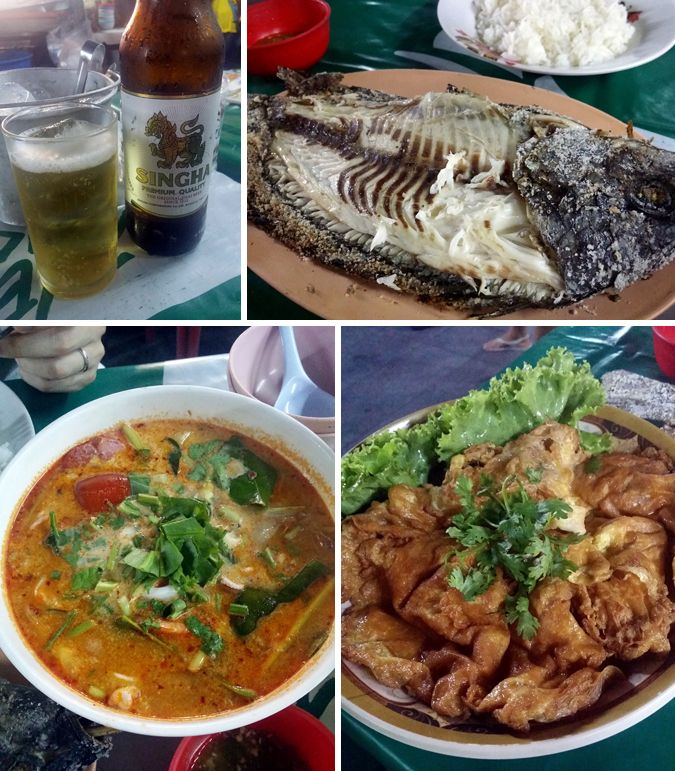 Bill came up to 605B (SGD24). I miss salt-grilled fish now. =(
Continued on to the nearby Central World for Naraya shopping! I don't really like the designs but I have to agree they're pretty cheap and good as souvenirs. No wonder the store is packed.
I wished we walked here earlier. There were lots of restaurants, especially jap and steamboat. Argh! Other than that, the shops were more on the high-end.
Loots! You can see I didn't shop much these few days and SSD bought way lesser. So I have no idea why our luggage got so full. *shrugs*

~ * ~