The next day, we went to
Ocean Park
! My second time there. I preferred this over Disneyland, and it was cheaper too! But first, breakfast! Wandered around Mong Kok area before stumbling upon this random shop - something 魚蛋王. It's a chain store I think. The wanton mee looks simple but tasted quite nice, and very welcoming in the cold.
To get to Ocean Park, we took the MTR to Admiralty Station before transferring to Citybus 629, which took us directly to the entrance. Directions are fairly easy to find and follow.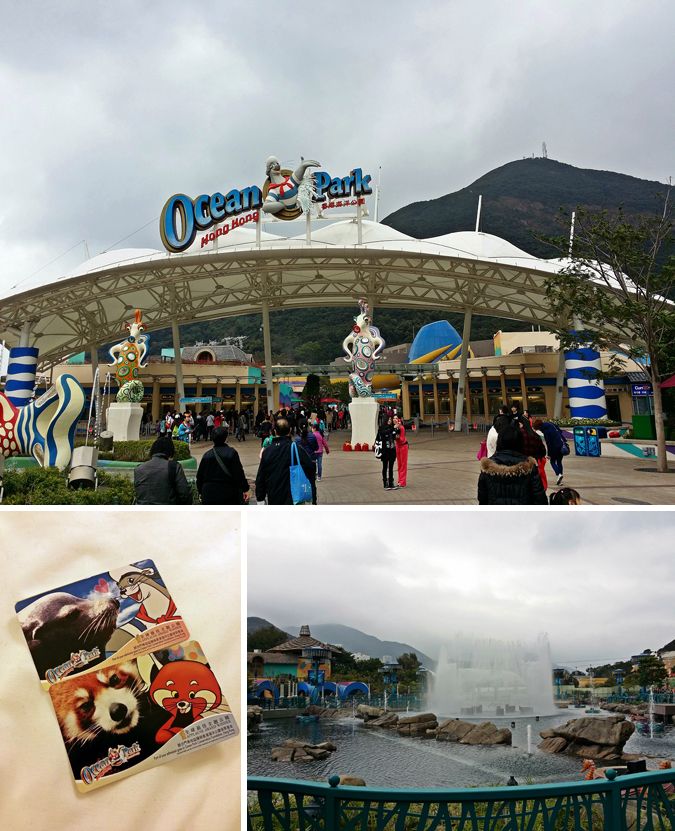 Tickets are HKD 320 each, but we got 10% when we presented the Madame Tussauds ticket stubs from the day before. :) Ocean Park is located uphill, and near the sea. So IT WAS FREEZING COLD! Which resulted in us spending most of our time in the exhibitions. We also arrived close to noon, so we didn't have much time to explore every bit of it. In fact, we only played one ride. T_T
Spent close to an hour (I think) in the very first exhibition. Got a fwuffy hammerhead shark toy cos it was just too cute to resist. Wasn't very expensive either. =X
Then pandas! Too bad the red pandas weren't there. I actually prefer those over the normal B&W ones.
Sat in this short birdy performance.
Grabbed some hot finger food at the old streets. Those shophouses are actually game stalls. Which reminded me, we spent HKD 90 for one try of shooting hoops and got a chicken stuff toy. Expensive much.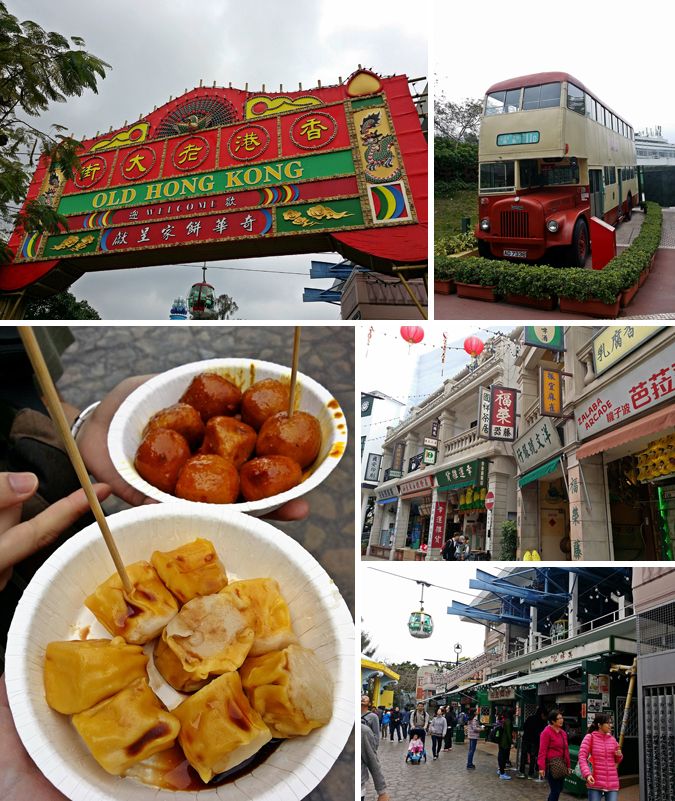 Random exhibits.
We also went up the tower.

Probably the most famous performance in Ocean Park. We sat in the last one at 5pm.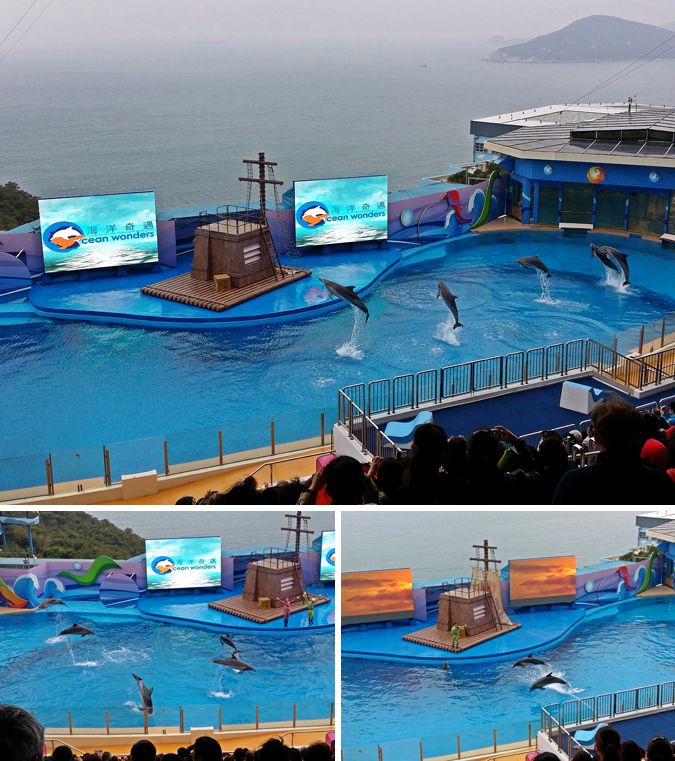 Rushed to take the cable car back after that, as it closes at 6pm. It was only the 2 of us in the car, and the winds were so strong, the car started swaying. I wailed all the way. =|
We were supposed to go to Avenue of Stars and watch the Symphony of Lights, but we were frozen. Definitely cannot tahan the strong winds and low temperature. So we went for dinner. Lol. Chanced upon this dimsum store -
点点心
. They have 3 outlets and we went to the Mong Kok one. Apparently they're one of the
101 best places to eat in the world in 2012
. *shrugs*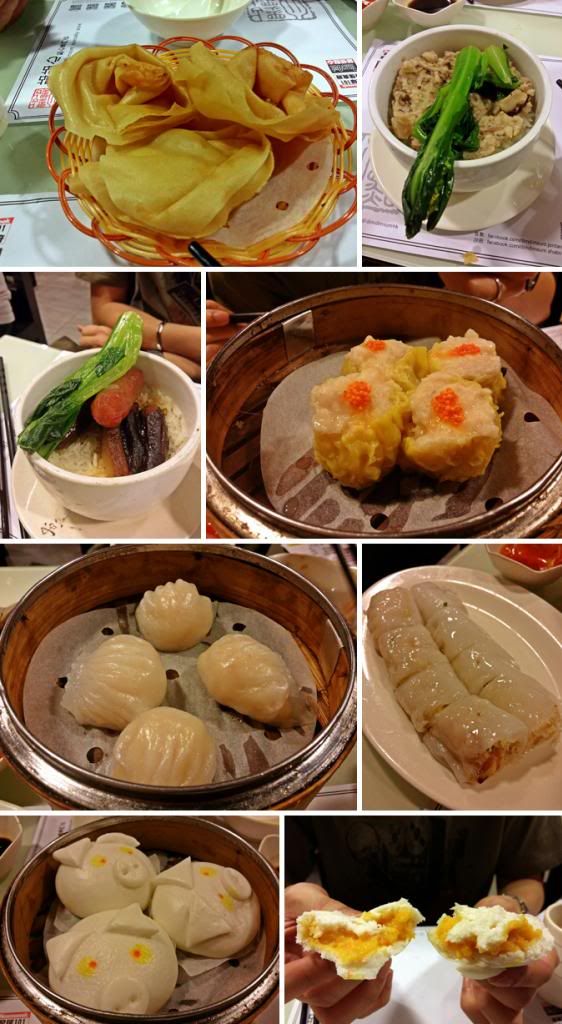 But it was nice! Especially the crispy chee cheong fun and salted-egg 流沙包. So cute too! Bill came up to HKD 170. Quite reasonable no?
Then dropped by
Megapet
on the way back. So nice that we have one just a few streets away. It's a mega pet chain store recommended by a fellow Hong Kong papillon owner. They have outlets in Taiwan too, but since my MIL was around I didn't want to take the trouble to visit it back then.
AND THEY HAVE DEAR DEER TREATS! Lol. Okay sidetrack a bit. I first came to hear of Dear Deer from the pet expo. I bought a few trial packs of the treats. Came home, saw that people were asking about it on Facebook. Seems quite good, so I regretted not buying more at the expo.
Now I'm regretting not buying more in Hong Kong! Both the dear jerky and heart are selling at PLC for SGD 18 each. I got mine for HKD 67, which is about SGD 11. ALMOST HALF PRICE OMG! I want to kill myself liao. =(
You see! I bought 2 packs only. *slaps self*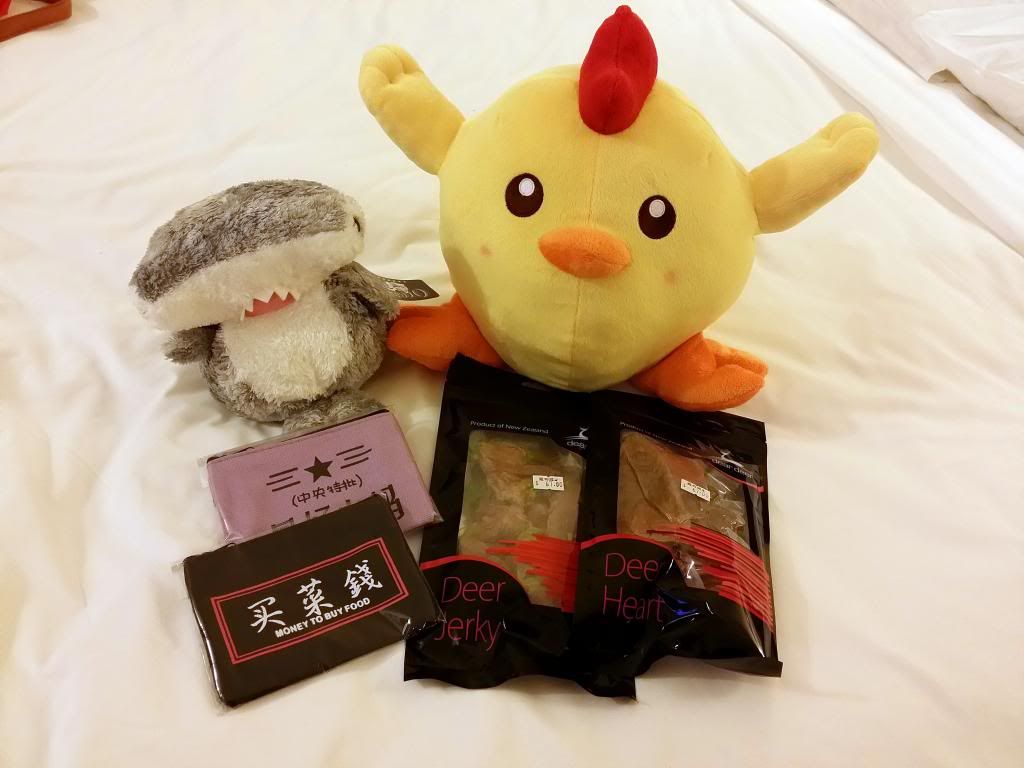 ~ * ~