Received this the night before I left for Hong Kong, and immediately took my makeup remover and cleanser out of the luggage. Brought this there instead even though it was a new (and heavy) big bottle.

And why? Because it removes makeup and cleanses at the same time! How convenient!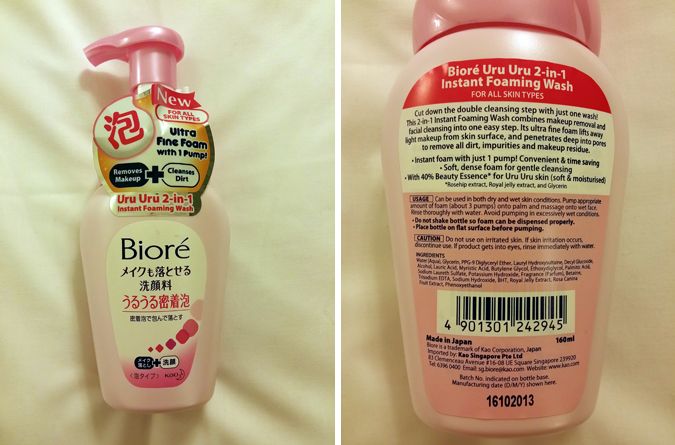 Convenient and gentle
Just 3 pumps to remove light makeup, dirt and sebum in 1 step! 8x denser foam ensure close contact with skin and pores with minimal harsh cleansing motion.
High cleansing ability
Contains 800% more micro bubbles to penetrate into pores to remove all traces UV, light makeup, dirt & sebum thoroughly.

Soft, moisturized skin
Contains 40% Beauty Essence* so skin feels moisturized & smooth with no tightness after use.
*Glycerin, Rosehip extract, Royal Jelly Extract, Rose Fragrance
My take on it: since I only put on light BB cream, this foaming wash was able to remove it easily. Didn't get any breakouts this trip too! I likey! =)