Hello! I'm finally back from my 11-day 'honeymoon' trip to Taiwan! I had my ROM the day before I flew, so it was a mad rush after that to get my hair cut and facial done before rushing home to do some last-minute packing. Anyway, more on the ROM in another post!
We flew on Jetstar on Tuesday morning, which came with food and 2 drinks. I had the vegetarian noodles, which was quite alright. I heard the prata isn't very good lol. And the seats really suck. Terribly uncomfortable for long-legged people like me. Tsk.

Tiny portion >.<
Arrived slightly before noon and took the shuttle bus (NT125, SGD5.40) to Taipei Main Station. We couldn't find the counters for the Youth and EZLink cards at the airport, and as for the prepaid SIM card, you need to present both your passport and another form of identification. We only had the passport, so....NO CONNECTION! Boo.
The journey was about an hour and Taipei Main Station was a huge horrible maze. Its bus terminal, train station, and HSR station were all connected, along with 4 other underground malls. And if you don't know, I suck at directions lol.
Which was why I messed up the route to the hotel. LOL. Actually google maps gave me the wrong directions. It was actually just a 5-10 minute walk from Taipei Main Station but we went one big round and walked for like, 15-20mins. In the end we took a cab there. -_-
The first night was at
CityInn II
(NT2200, SGD96). The lobby was fairly small, but neat and tidy. Walls had cute pictures, and staff were pretty nice and friendly. Oh we could use the drinks dispenser, fridge, toaster and laundry facilities too. We spammed quite a lot of the milk tea during our 5 nights there. The room was nice and clean, although a tad too small for 3 people. They gave us an additional mattress but we all squeezed onto the bed. It fits comfortably if you sleep horizontally lol.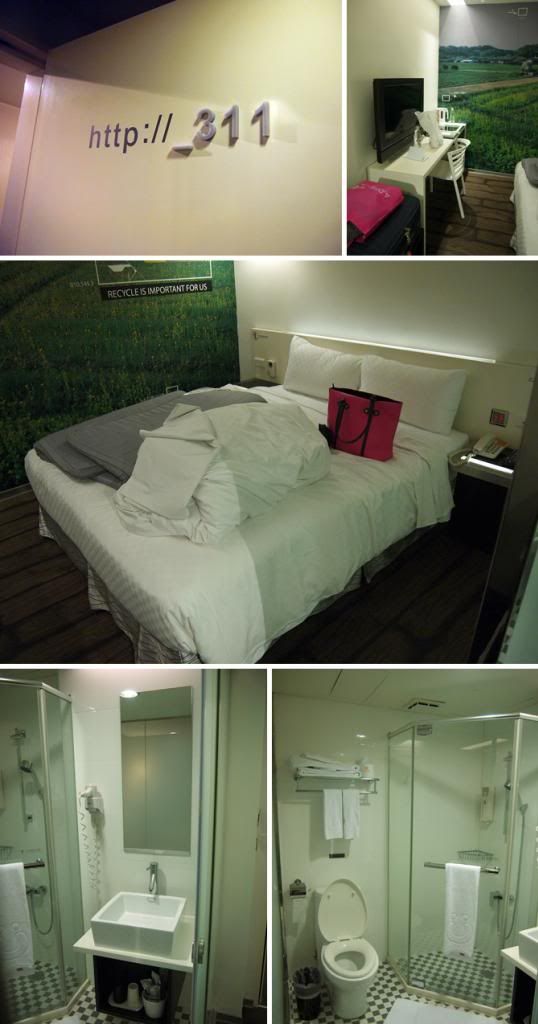 Headed out again to the underground malls. I only remember
Zhongshan
(cos we have to pass by there on the way to the hotel),
Taipei Main
(cos Zhu recommended this egg pudding found there), and
Station Front
(cos we had to buy the famous biscuits from there).
I can't remember which was the one we walked that day, but it was just rows and rows of shops. There were a lot of game and figurine shops. Quite boring I must admit.
Halloween deco
So we headed to
Shilin Night Market
. Took the metro to
Jiantan Station
and it begins just opposite the station. Side note, if you didn't know, my
mother-in-law
tagged along this trip and as much as I hate to say this, night markets are much more fun when it's just SSD and me. At least I don't have to feel that guilty stopping to take photos of every food we eat. =(
Which by the way, I didn't get to use wall-e much this trip. Almost all of the street foods were taken with my phone. Sorry in advance for the blurry pics. T_T BUT! We definitely ate more stuff this time. Kudos to myself for training SSD's appetite for the past 2 years. LOL!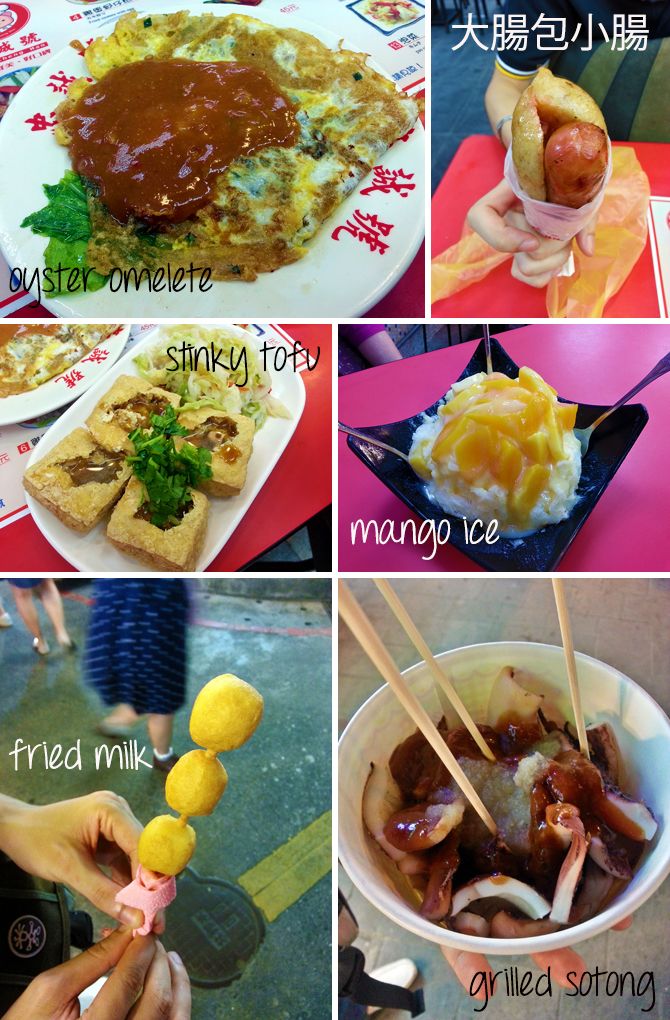 Does anyone else feel that the food stalls have reduced after the renovation? I mean, it's nice to have aircon, but the Shilin 2 years ago was much more bustling and exciting with more foods to choose from. Oh wells, maybe it's just me.
And turned in pretty early since we all had so little sleep the night before.
~ * ~