Today, we move again. LOL. Our destination, Jiufen. Now there are several ways to get up there. You can take a direct bus from Taipei Main or Zhongxiao Fuxing Stations, or a train to Ruifang and transfer to a bus up to Jiufen. I chose the former bus, but SSD insisted on the train since it was faster. And got me so pissed off.
The train ticketing machine and terminals were so freaking confusing. I had no idea the tickets we bought were for which train and the platform staff just ushered us up the one that was already there. It was the wrong one, with allocated seats. Ours didn't. So we got chased from our seats. We also alighted at the wrong station and had to scramble back up. Not very fun when we each had a 10+kg luggage. And I had to stand outside the toilet for the last leg. Trust me, save yourself the trouble and take the damn direct bus. >.<
From Ruifang Station, we took the 788 bus up to Jiufen. Do note that the bus doesn't stop opposite the station. We had to walk to the bus stop about 10mins away.
Our 民宿 for the next 2 nights –
Aegean Sea
(NT2000, SGD87). It's along the main road, nearer to the 派出所 stop rather than the old street stop. Not exactly very convenient, but the interior was alright. Big enough for 2 double beds, clean, with basic necessities. The owner was very nice and helpful too. Only complaint would be the inconsistent shower water temperature. On my second night, I had to wait 20mins for the scalding water to stop. Tsk.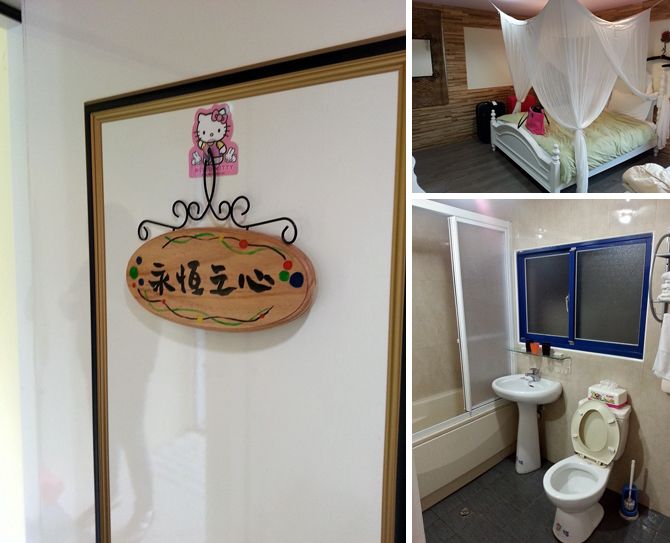 We took the short cut via the back door to the famous 九份老街. It was STILL drizzling, and very crowded. Very mood-dampening. Only got a grilled mushroom in the streets before we headed out. Took a cab down to Ruifang Station. I think it's fixed at NT180 (SGD7.80), much more convenient if you're carrying bulky items. Anyway, we bought an all-day train ticket for NT50 (SGD2) each since we were going to both Pingxi and Shifen. Trains here have fixed timings, so perhaps you can check first. Or you'll be like us, waiting for the next train for over 30mins.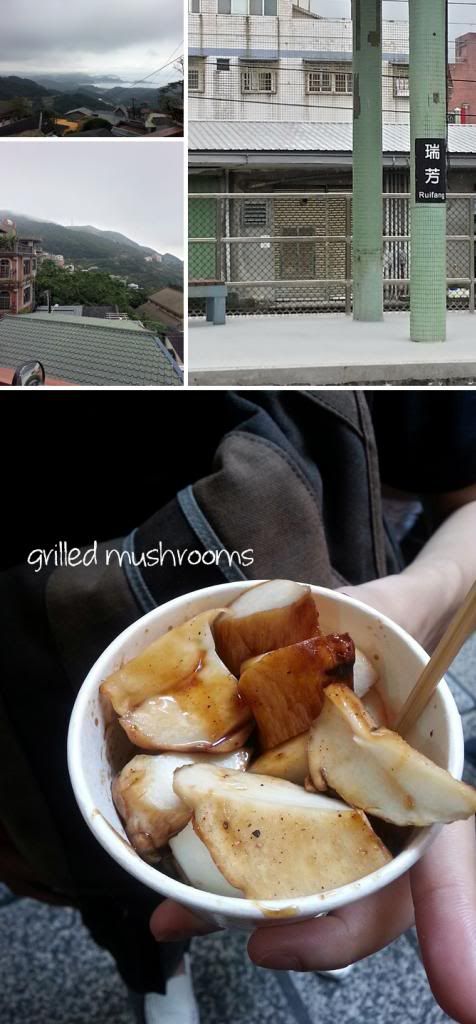 Both Pingxi and Shifen are places to release sky lanterns. We got ours at Pingxi. It was one heck of a struggle. Too long never write Chinese characters. Oops. =| These are the 2 sides that I wrote. Please let it come true!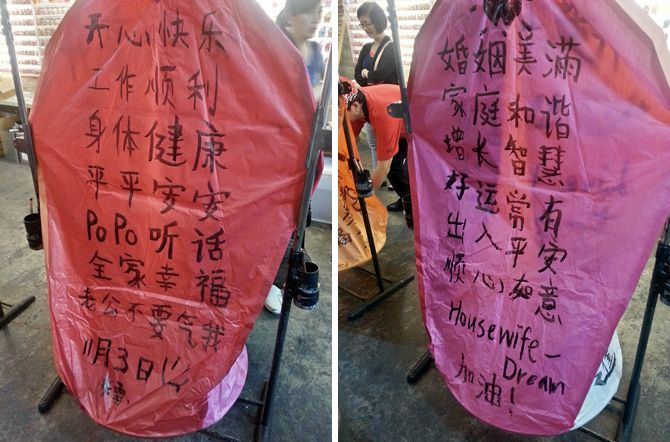 Got some street food too.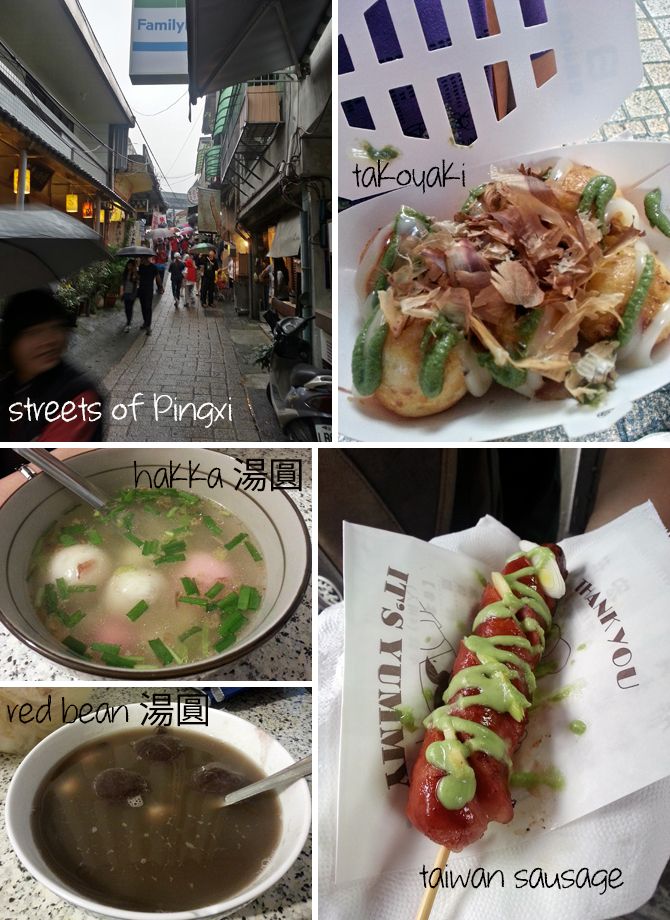 Last stop:
Shifen
. It wasn't very late, maybe 6 or 7-ish, but the sky was dark already. A lot of the shops were closed or closing. I merely got a stinky tofu, and headed back. And it was still raining.
Would you consider this a day wasted? Seems like we didn't get to explore or see much. We even planned to visit the Shifen waterfall, which is supposedly Taiwan's Negara Falls. What a pity. T_T
~ * ~