time passes so fast i can barely keep track.
was happy on friday. cos i got my new paris hilton bag! was even happier to know that it was much nicer than the one MNK snatched on thurs. so yep. lol.
and surprisingly i actually managed to get out of office early that day. thanks to the director meeting. hahs. SSD was doing OT, so i popped down city hall to find him.
on the way i thought that since i had time, i could drop by fr3b to collect my stuff. but stamford house was so far, and i went 'shopping' at the fr3b concept store, that in the end SSD had to wait for me instead. lols.
went marina sq for dinner, and then to the esplanade rooftop. man i so love that place. brought back a lot of memories, and a lot more to add on.
p/s. when i finally unpacked my stuff, i realized i had bought so many masks!
but nevermind. i love masks! =)
... ...
went out shopping with aunt on sat at...suntec. again. lol. i don't know why, but she wanted to treat me fish & co. so okay lor. hahas.
ordered the phil fish and chips, and shared a garden salad.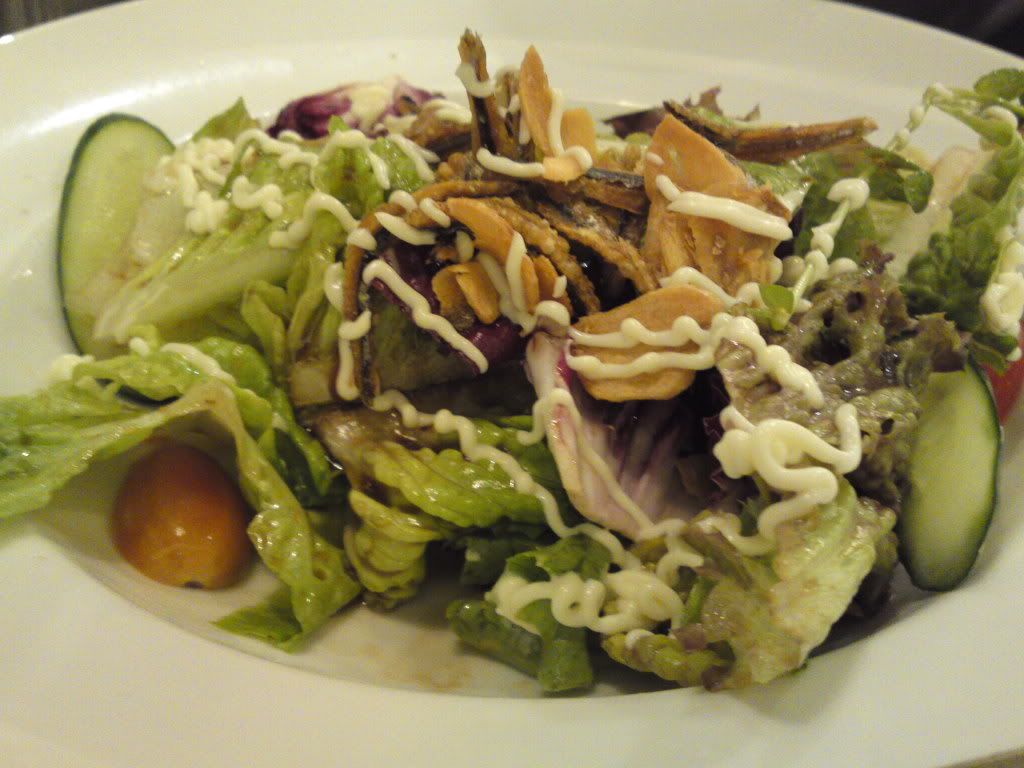 i was trying to get a nice shot and aunt was saying, 'aiyah don't care la. eat liao la.' lols. cute.
so so so likee that fish! a little oily i find, but it has cheese inside. i think it's mozzarella. yums!! salad was okay only, cos veggies weren't fresh.
i think i am. =\
... ...
wandered around, bought some stuff, and became broke. so decided to retreat to the TCM exhibition where i won't spend any more. super boring place. but the smell of the herbs was pretty relaxing. lols.
got tired, so....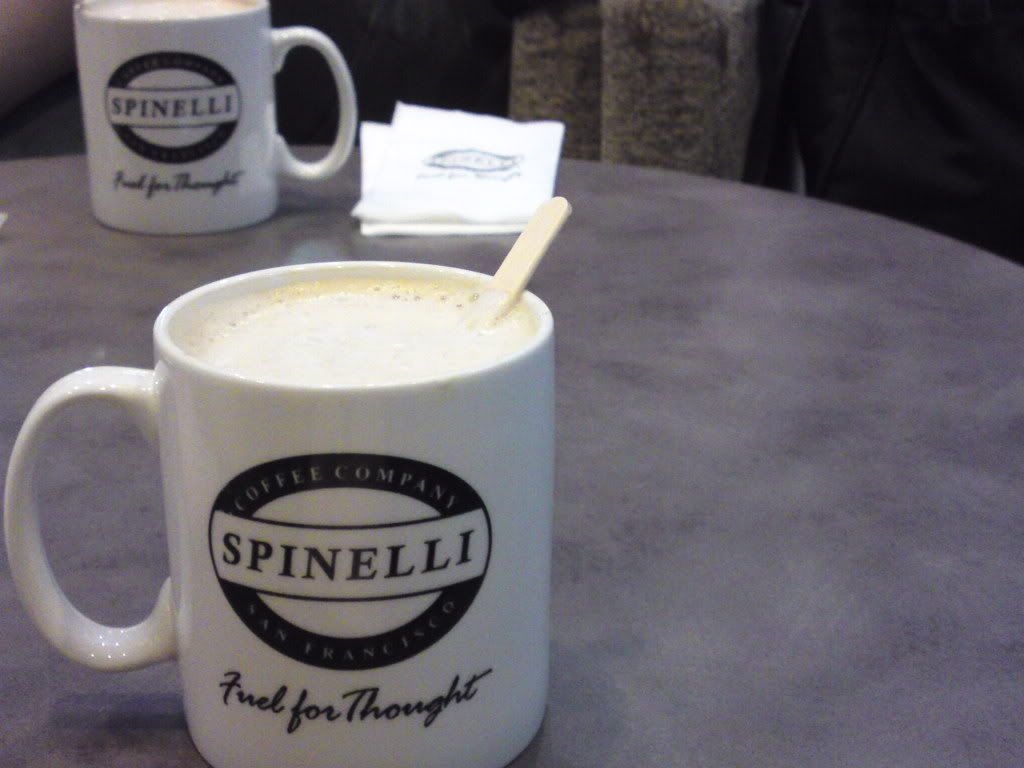 =P
met SSD, after aunt went back, and we went marina. AGAIN. how many times this week already? and i don't work there or anywhere near. lols.
(pretty embarrassing at the roadshow. i don't know how it is for SSD, but it is for me. 進退兩難. tsk.)
after dinner, we walked down to clarke quay. 說遠不遠,說近不近. but weather was cool, so...yeah. i kinda like it. lol. original plan was actually to just sit by the riverside, but when we passed by the pubs and i smelt the alcohol, i kinda couldn't resist. so i told SSD, if there's space at the deck, we'll drink. if not, we'll go sit by the river. but i wanna confess. i know there'll be seats cos the place is almost always empty each time i came. =X
i miss the long island! abit diluted this time. and didn't have much of the effect i wanted it to give, but probably i hadn't had long island for some time, so still abit high and sot. lols. (long island and red wine don't give me the same effect. tried and tested. hahs.)
sighx. it's monday. so fast. can't wait for xmas party. can't wait for genting trip. can't wait for KL trip. can't wait to see SSD again. *ps*
1633