early celebration for dad since he'll be out of town on his actual birthday. dinner at
riverview hotel
. yay! ^^ tried it once some time back with ex-colleagues and it's so far still my favorite buffet place. it's not exactly convenient nor cheap though - $35++ per adult. personally, i think it's worth it. :)
lots of food peektures!!
complimentary appetizers
what's japanese buffet without sashimi? they have 5 different kinds of fish - salmon, tuna, swordfish, yellowtail, and snapper. plus the usual octopus. unless you like variety, otherwise i'd suggest you take just the salmon and tuna.
mixed sashimi
another must-try is the salmon handroll. i've been comparing every other salmon handrolls to this and it's still the best. i think it's because of the mayo sauce they added. before you go "it's only mayo", trust me, it makes a LOT of difference. lol. i had THREE of it!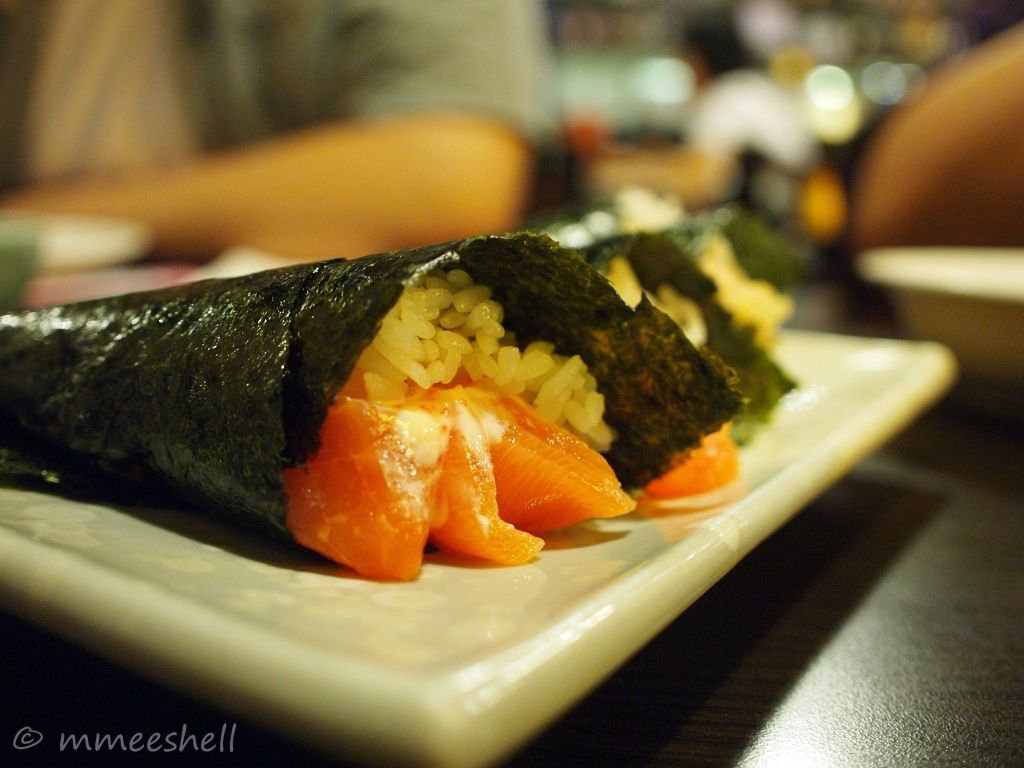 salmon handrolls
tried this previously and didn't quite like it. think it's due to the sauce or something. but it's complimentary, so...cannot complain. :|
complimentary prawns
do try this too - fish (i think) soup served in a cute little teapot. first, you have to squeeze the lime in. then, drink it while it's hot. cos it tastes super fishy when it's cold. we ordered 4 of this lor. lol.
teapot soup
here's the rest of the food we ordered.
super duper full. so unhealthy. and finishing off with a weird pic of me. it's edited by this software called 美图秀秀, which allows you to beautify your complexion, add falsies and eyeliners, or even wear colored lens and dye your hair a different color! but it's totally in chinese and i don't enjoy using it. lol.
back to the damned VCA report. argh.
p/s. i love food photography!! :)