not exactly a sponsored review cos i had to collect it myself, BUT, they (nuffnang) gave a retail-sized bottle of this thing and i
had
to
drop by their office
anyway, so...considered sponsored gua? :|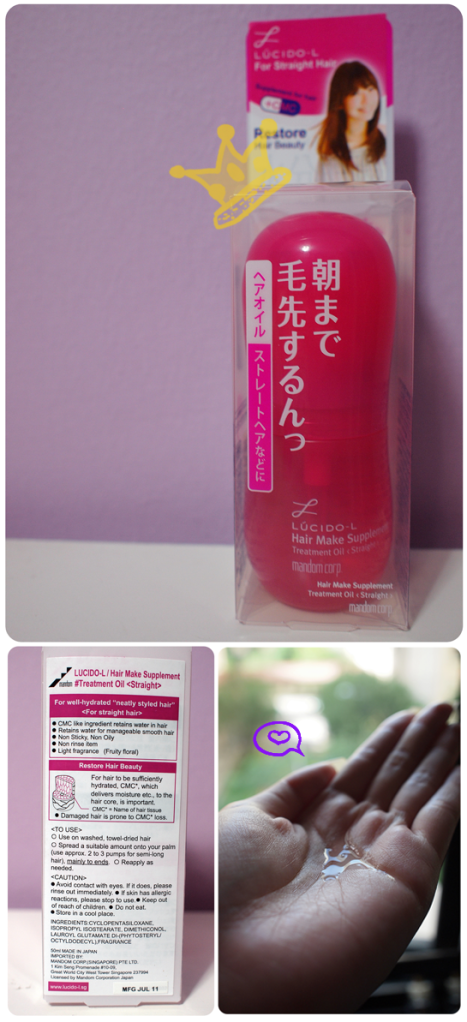 this supplement apparently provides long lasting moisturizing treatment by restoring your hair's natural moisture retaining system. and it's due to this CMC thingy.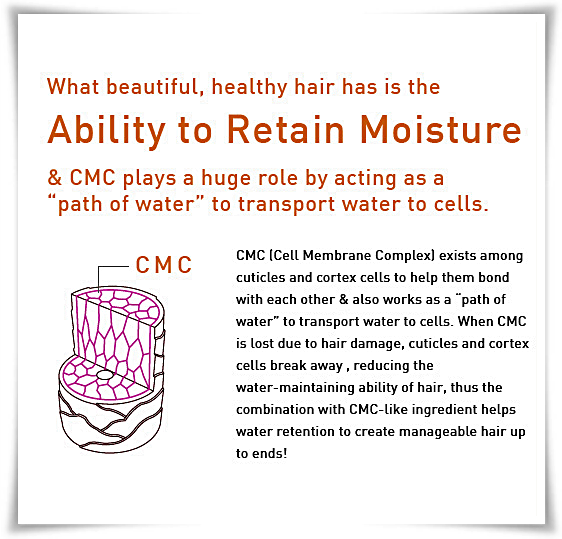 ok i admit i just copied everything from the
website
. lol. there's two types - one for straight hair (pink bottle) and one for permed hair (orange bottle). watsons is selling it at around $16 i think.
my take: honestly, i don't really care to make extra effort to buy supplements for my hair. so when i learnt it was self-collection, i was kinda reluctant. (cos i thought is those sachet samples where they mail to your house.) but i'm glad i collected it!
since my hair is rebonded and rebonded hair usually looks smooth, there was really minimal before-and-after effects. i guess if you examine it very carefully, you can still tell the difference. probably will be more obvious after long-term usage. and it's really non-sticky/non-oily as promised. i likes! bottle is cute too. :)
but the best part? it smells soooooo good! fresh, fruity, floral...i don't know how to describe. just...good! great for school days where i don't like to wear perfume. i'll have to see how long this bottle can last me, and if it's worth it, i'll probably get it next time as a 'hair perfume'. ^_^