overdue post cos for some reason my sd card reader isn't doing what it's supposed to do. -_-
anyway, SSD birthday was also a quiet affair since it was a work day. and he was still sick. so i just met him for dinner. he had wanted to have porridge at suntec but we found out it was closed (due to renovations probably) already. wandered around before settling on crystal jade.
there was a lot of meat dishes, so i don't think i'll be dropping by in future. the service staff isn't very polite too, except maybe for the manager.
i decided on the 酸辣湯拉麵. it looked, smelt and tasted like spicy shark's fin soup. nothing special imo. the sick cat got the veggie and mushroom 拉麵. i like the soup base! also got some fried prawn thingy to share.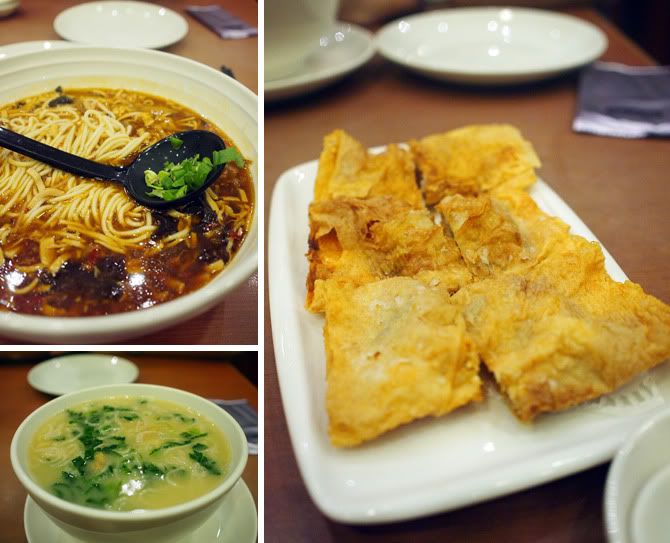 lol i don't know how to comment this time. it was pretty disappointing actually. definitely boycotting crystal jade. =\ hope SSD gets well soon so we can have good food again!