i wanted to blog about my dinner with the gals, but then i realize i had forgotten to take a single photo that night lol. so just a quick one. dinner was at kazokutei, and i had the same ebi omurice again. -_- i thought tofu omurice would be safe, but it had beef in it. they really need to increase the variety of seafood omurice. boo. then dessert at dessertstory. the end. XD
meeting them is always enjoyable because we talk a lot of crap and make fun of one another. and i think when you start insulting one another for fun, the friendship goes up a level. can't wait for next meetup!
... ...
finally watched ah boys to men! i've been looking forward to it a lot!
i don't quite remember ever paying to watch a local movie but i actually don't mind going to watch this again. besides the fact that i tend to drool over serious and responsible men in uniform (oops!), this movie is super duper hilarious. i laughed so hard i literally cried. no joke. can't wait to watch part 2 now!
then dinner at kuishinbo
again
. cos i had a free meal voucher and it was expiring soon.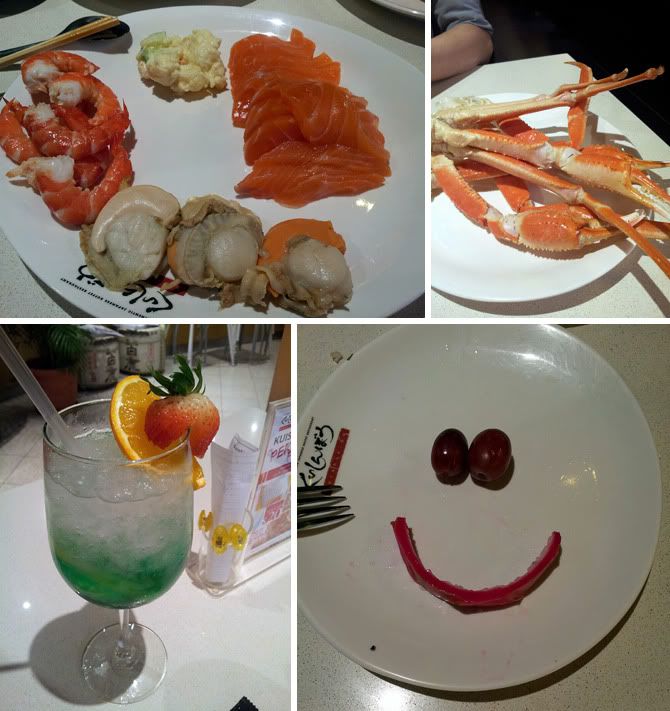 definitely ate more (and more expensive stuff) this time cos it was only the two of us. come to think of it, the food variety kinda sucks but the quality is not too bad. missing the salmon sashimi and prawns and cha soba and snow crab legs...and everything!! =)